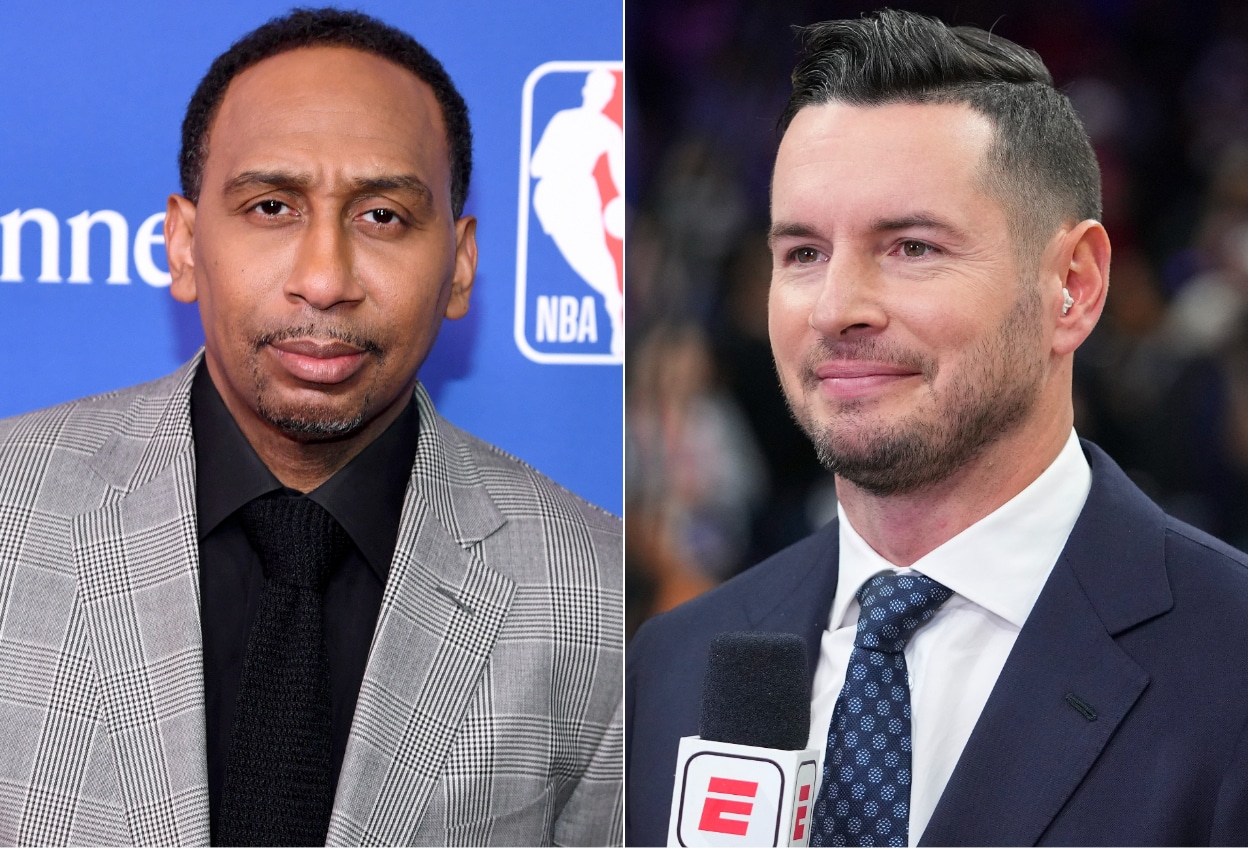 Stephen A. Smith Gives Honest Admission About JJ Redick's 'First Take' Appearances
JJ Redick has been a star during his recent appearances on "First Take," and ESPN commentator Stephen A. Smith recently shared his feelings about the former NBA player.
Former NBA player JJ Redick has become a popular personality on ESPN's First Take. From standing up to Chris "Mad Dog" Russo to recently calling out Stephen A. Smith for a confusing Russell Westbrook comment, Redick doesn't pull any punches and has been excellent in this new post-playing gig.
So, how does Smith – the face of First Take – feel about having Redick on his show? The commentator recently opened up about the former hooper.
Stephen A. Smith opened up about having JJ Redick on "First Take"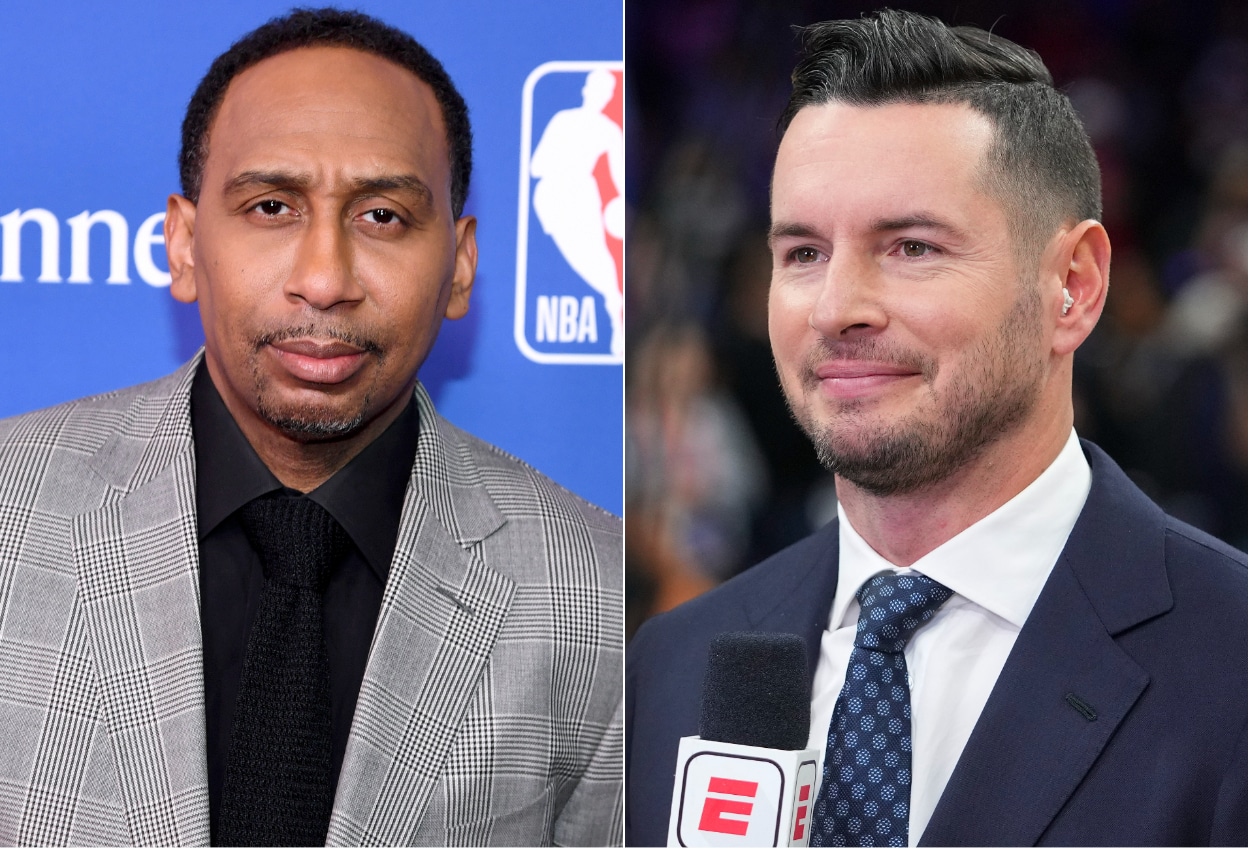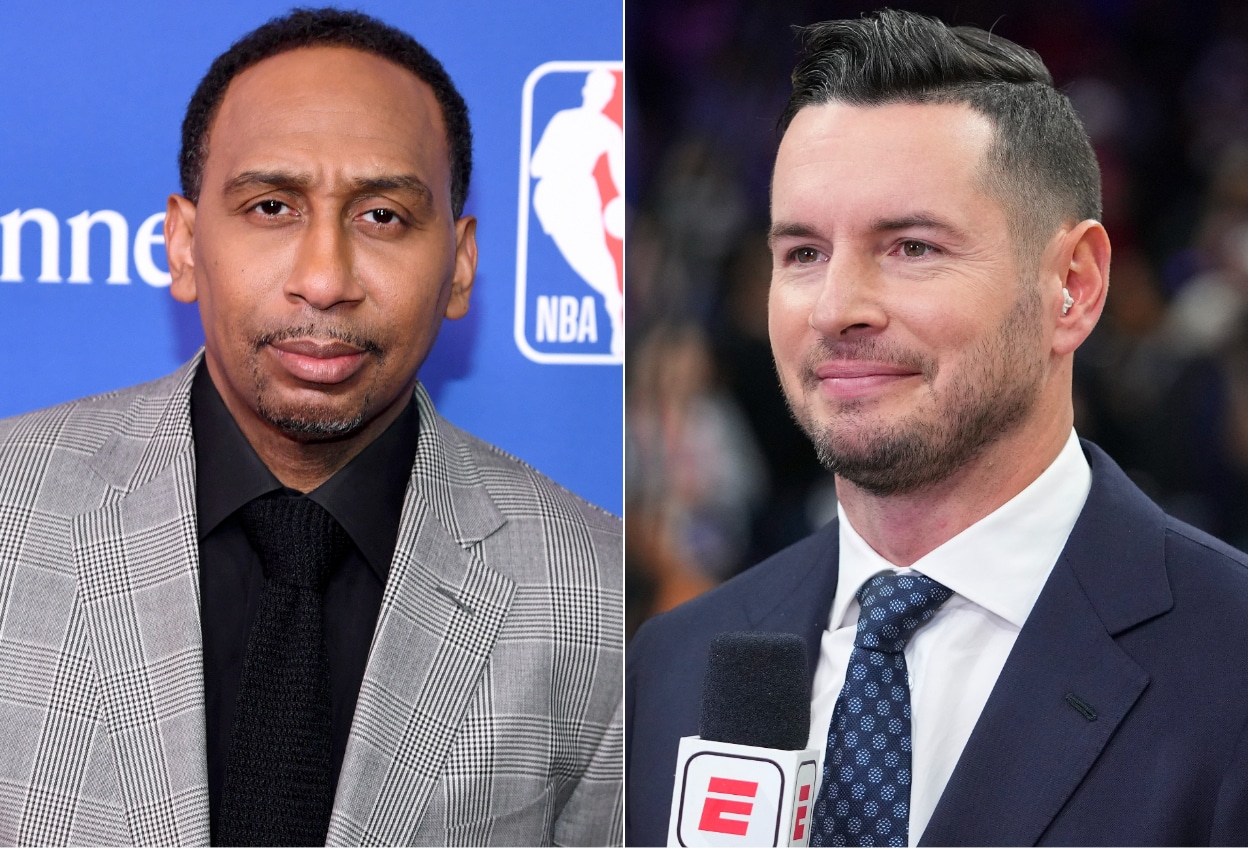 Stephen A. Smith recently appeared on JJ Redick's The Old Man and the Three podcast. Of course, he didn't go on there and just trash Redick, but he addressed what it's like working with the former sharpshooter, who has admitted he enjoys going on Smith's First Take.
"JJ automatically puts you on your heels," Smith said on the June 10 episode of Redick's show. "I've long admired JJ Redick as a player. … He was no-nonsense, and if you were a reporter and you walked up to him, and you asked him a question, he would be respectful and professional. But you also know just by a look in his eye, if he looked at you like, 'Do you have any idea what you're talking about?'"
He continued: "I always respect the fact that whether it's with his body language or his actual words, he always came across as a straight shooter. And I always respect that with guys."
Did Stephen A. Smith ever consider keeping JJ Redick off the show?
JJ Redick's shtick (if you want to call it that) is essentially making sense. In a world where hot takes grab headlines (I know this, I write about them), Redick uses his basketball knowledge to share educated opinions on various topics.
After JJ's first few appearances on First Take, some viewers wondered whether Stephen A. Smith would refrain from inviting him back due to Redick essentially making too much sense and frequently beating Smith in their debates.
After all, Smith played a role in ESPN taking his former co-host Max Kellerman off the show, saying (h/t Sports Illustrated), "We just weren't working anymore because the audience was telling us we had essentially just flatlined. … So as a result of that, I told the bosses how I felt."
Did he consider keeping Redick from the debate desk?
"That was never true," he said. "… I'm the face of the franchise now. And they come to me, and the bosses come to me, and they put a lot of responsibility on my shoulders. So, for me, all I care about is that you're honest, and true, and authentic with your perspectives. Obviously, being respectful of everybody that's on there. That's all I care about. What folks don't realize: I want people to disagree with me."
If you're like the rest of us and enjoy watching Redick on First Take, there's no need to worry. It looks like he will continue appearing on the show for the foreseeable future.