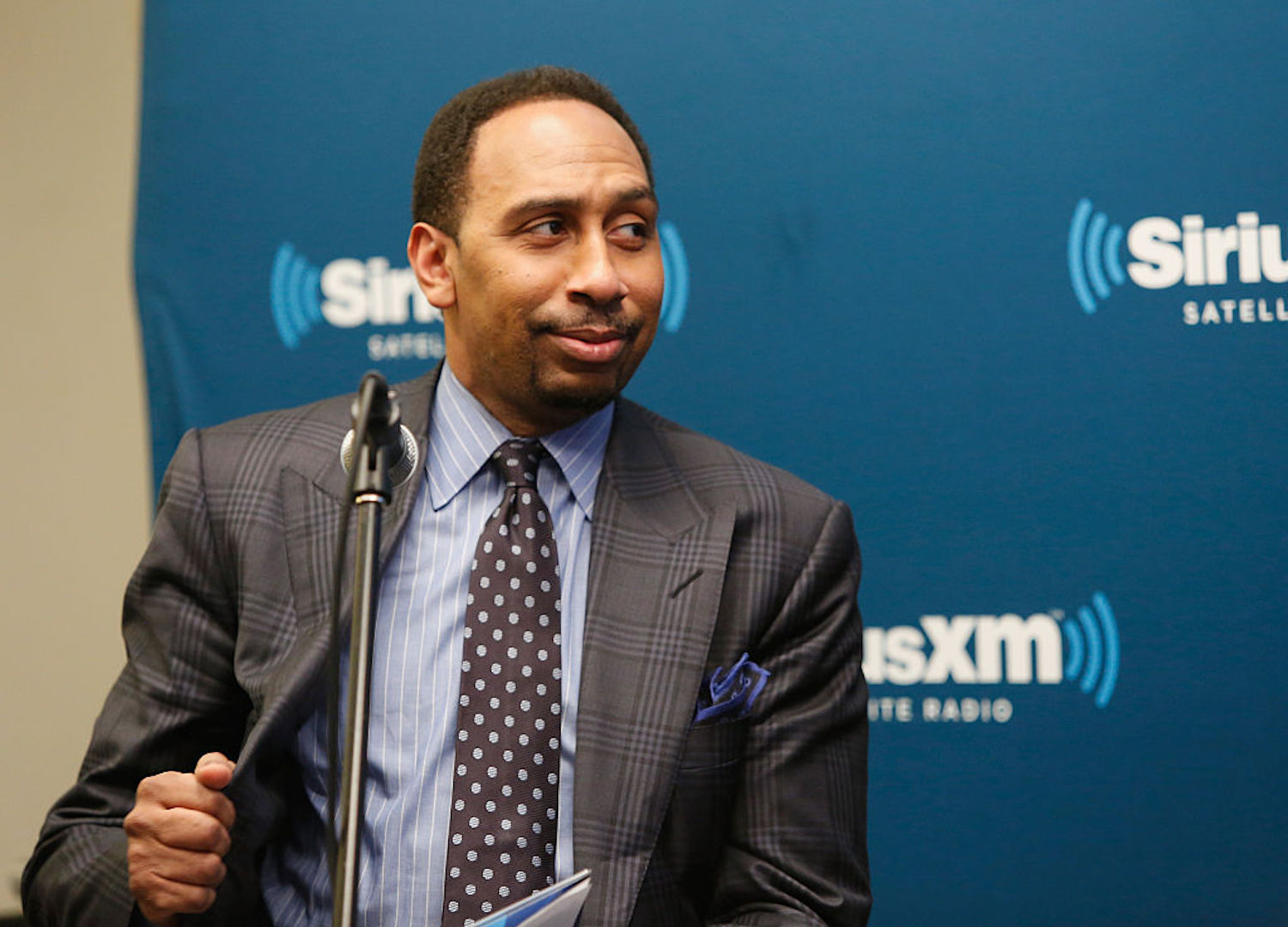 Stephen A. Smith Seriously Likes His Chances Against Donald Trump and Joe Biden
Stephen A. Smith isn't scared of anyone in a debate. He's so confident in his craft he believes he could debate his way to the White House.
Stephen A. Smith is never one to back down from a challenge. The longtime ESPN personality will debate anyone, anywhere, at any time. It's just what he was born to do. The king of sports debates is so confident in his craft that he believes he could even debate his way into the White House.
Smith recently replied to a fan on Twitter saying he likes his chances against Donald Trump and Joe Biden in a debate. Could we see Stephen A. Smith 2024 signs on front lawns across America soon?
Stephen A. Smith is the king of sports debates
Stephen A. Smith is the highest-paid ESPN personality, and it's easy to see why. Besides his wealth of knowledge and extensive NBA sources, Smith is a unique entertainer who can electrify mundane sports topics.
Smith has been in television for more than 20 years. Over the course of his TV career, Smith has perfected the art of the debate. From raising his voice on set to get a point across to the mocking faces he makes while a challenger is sizing him up, Smith is must-watch television by himself.
During his time on ESPN's First Take, Smith has crafted numerous catch phrases that sports fans clamor over. "Blasphemous" and "stay off the weeeed" might be his most famous, but Smith has a deep folder of one-liners that he can pull out at any time.
Smith has never lost a debate in his career. At least, he surely believes so. Maybe it's time to give him the ultimate debate test on the country's biggest stage.
Stephen A. Smith likes his chances against Donald Trump and Joe Biden in a debate
Stephen A. Smith has debated all of the brightest minds in sports over the last 20 years. He's run the table of sports personalities, and now he's looking for a tougher test.
On Wednesday morning, Smith responded to a fan on Twitter who said he should run for president. Smith seemed interested in the idea, and he even name-dropped the current candidates.
I'd run if I had the support. Although I'm no politician, I'm about what's best for the country. I'd like my chances vs. Trump or Biden. Especially in a debate. and Yes, I'm serious…..although I'm obviously not doing it.

Stephen A. Smith
First of all, Smith would undoubtedly field plenty of support from sports fans across the country. And if the presidential race came down to a debate, how could you bet against the king himself?
Who could be Stephen A. Smith's running mate?
It's too late for Stephen A. Smith to make a presidential run in 2020, but he has four years to get his campaign running for the next election.
The first call he should make for running mate should be his old co-host and nemesis, Skip Bayless. Bayless is one of the few sports personalities who isn't scared to take on Smith at his own game, and the two could join forces for a debating super team.
Obviously, it's unlikely Smith would actually enter a presidential race. But who knows? Smith is always looking for the next challenge. If a reality show star can become president, why can't a sports personality?