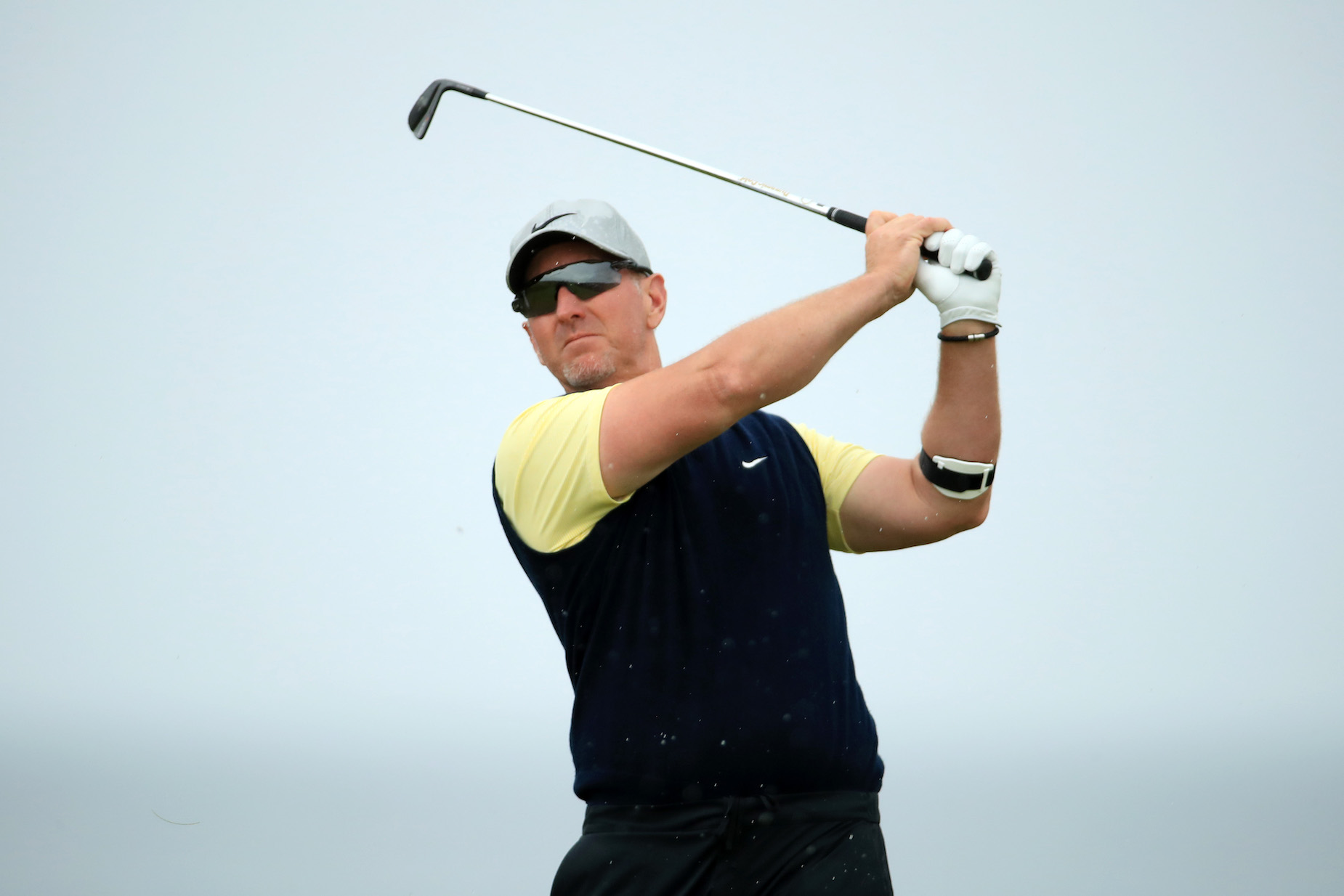 David Duval Won Nearly $19 Million on the PGA Tour Before Becoming a Broadcaster
While David Duval's golf career fell off of a proverbial cliff, he still earned almost $19 million before becoming a a TV broadcaster.
While most fans know about the financial realities of the four major sports, golf can still provide a major payday. You don't even have to be a massive star like Tiger Woods or Phil Mickelson to cash in; even smaller-name golfers can bring home the bacon if they do well enough at a given tournament. Just look at David Duval.
Although Duval had plenty of talent on the links, he struggled to put it all together; he only won one major—the 2001 Open Championship—before falling off the proverbial cliff. Despite that reality, he still made almost $19 million before becoming a golf broadcaster.
David Duval's golf career
If you watched golf in the late 1990s and early 2000s, it was impossible to look past Tiger Woods. At the time, though, David Duval also seemed bound for stardom.
Duval played his college golf at Georgia Tech and joined the PGA Tour in 1995. He quickly made a name for himself as a talented golfer. He won the Tour Championship in 1997 and, the following season, led his peers in total winnings and scoring average. He claimed victory at the 1997 Players Championship, teamed up with Tiger Woods at the 2000 World Cup of Golf, and lifted the Claret Jug at the 2001 Open Championship.
After that success, though, everything seemed to go wrong. As Chip Brown chronicled in Men's Journal, Duval threw out his back in 2000; while he managed to keep playing, he compensated for the injury creating further issues. He also suffered through neck and wrist problems and, in 2003, was diagnosed with positional vertigo.
While he attempted to mount several comebacks, Duval's career never recovered. The 2001 Open Championship proved to be his last professional win.
Making the switch to the broadcast booth
In the world of pro sports, it's not uncommon to see former players become color commentators and studio analysts in retirement. When his best days were behind him, David Duval followed a similar path.
Duval made his TV debut in 2012 during ESPN's broadcast of the U.S. Open; he called a few more tournaments for the network before joining the Golf Channel in 2015. Unlike his recent time on the course, he found immediate success. Duval "has done a pretty good job, especially for someone known as being introverted and reserved," Kyle Porter of CBS Sports once observed.
The golfer returned to ESPN, however, joining Scott Van Pelt as the lead duo covering the 2020 PGA Championship. While taking the microphone isn't as satisfying as hitting the course as a player, Duval seems to have found a new lease on (golfing) life.
"I feel like I'm pretty good and I try to be really good at conveying the why of what players are doing. I try to explain the thinking of the game," he told Adam Schupak of GolfWeek.
David Duval made almost $19 million on the PGA Tour
It's safe to say that David Duval's golf career didn't go according to plan. From a financial perspective, however, the golfer still did pretty well for himself.
According to the PGA Tour's official numbers, Duval took home $18,983,931 in total winnings during his career. CelebrityNetWorth also pegs his total fortune at approximately $20 million. While money can't buy happiness or make up for disappointment on the links, that amount of cash is still a nice consolation prize.
Based on his work with ESPN and the Golf Channel, David Duval may have found a way to prolong his golf career. In addition to keeping him close to the game, it will also bring in some more money; that sounds like a win-win situation.