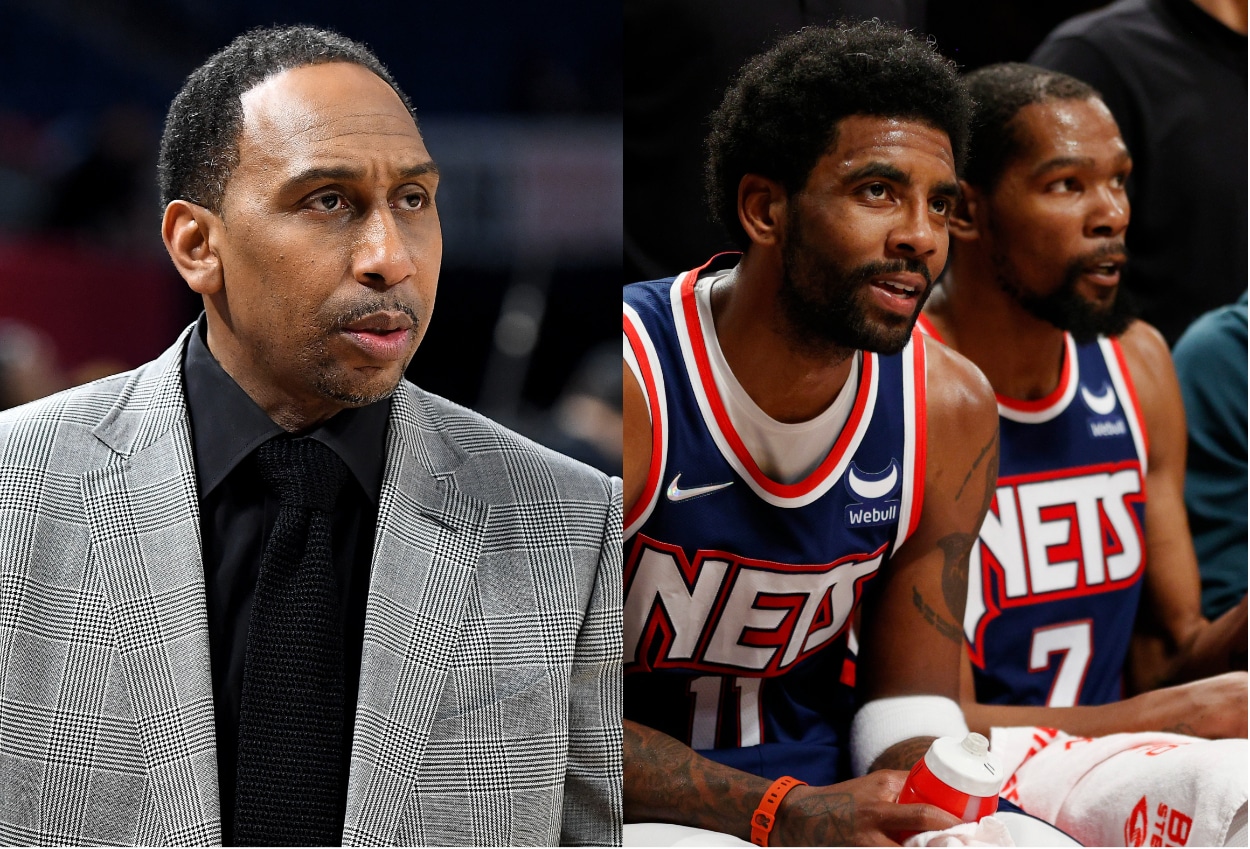 Stephen A. Smith Slams Kyrie Irving for Potentially Abandoning Kevin Durant
Kyrie Irving's Brooklyn Nets departure is looking more likely by the second. Stephen A. Smith recently called Irving out for potentially abandoning his friend and teammate, Kevin Durant.
The NBA offseason is getting spicier by the second. Many people assumed Kyrie Irving would figure out a way to stay with the Brooklyn Nets this summer, but recent reporting suggests that he could leave the team he has spent the last three seasons with and sign elsewhere.
ESPN's Stephen A. Smith has already given plenty of comments on the issue, but he took a new angle when discussing Irving during this week's NBA Draft.
It appears Smith isn't thrilled with the thought of Kyrie abandoning his teammate and friend, Kevin Durant.
Stephen A. Smith slammed Kyrie Irving for possibly leaving Kevin Durant and the Nets
Kyrie Irving and the Nets are reportedly at an "impasse," which could lead to Irving's departure, according to The Athletic's Shams Charania.
The guard has until June 29 to pick up the player option on his contract for next season. If he doesn't, he will become an unrestricted free agent. On June 23, ESPN's Adrian Wojnarowski reported that Irving has a list of sign-and-trade teams he'd like the Nets to work with if they can't agree to a new deal with him. He would likely have to opt-in to the final year of his deal for that to happen.
In light of everything going on, Stephen A. Smith took a moment during the NBA draft to blast the 30-year-old for possibly abandoning his fellow Nets star Kevin Durant.
"I sincerely hope the Brooklyn Nets call his bluff," Smith said on ESPN. "This is a man that sat up there and said he's never leaving his brother Kevin Durant. … This is a man that has missed 123 games over three years but still has the gall to be shocked when it's not a guaranteed $200-plus million deal waiting for him."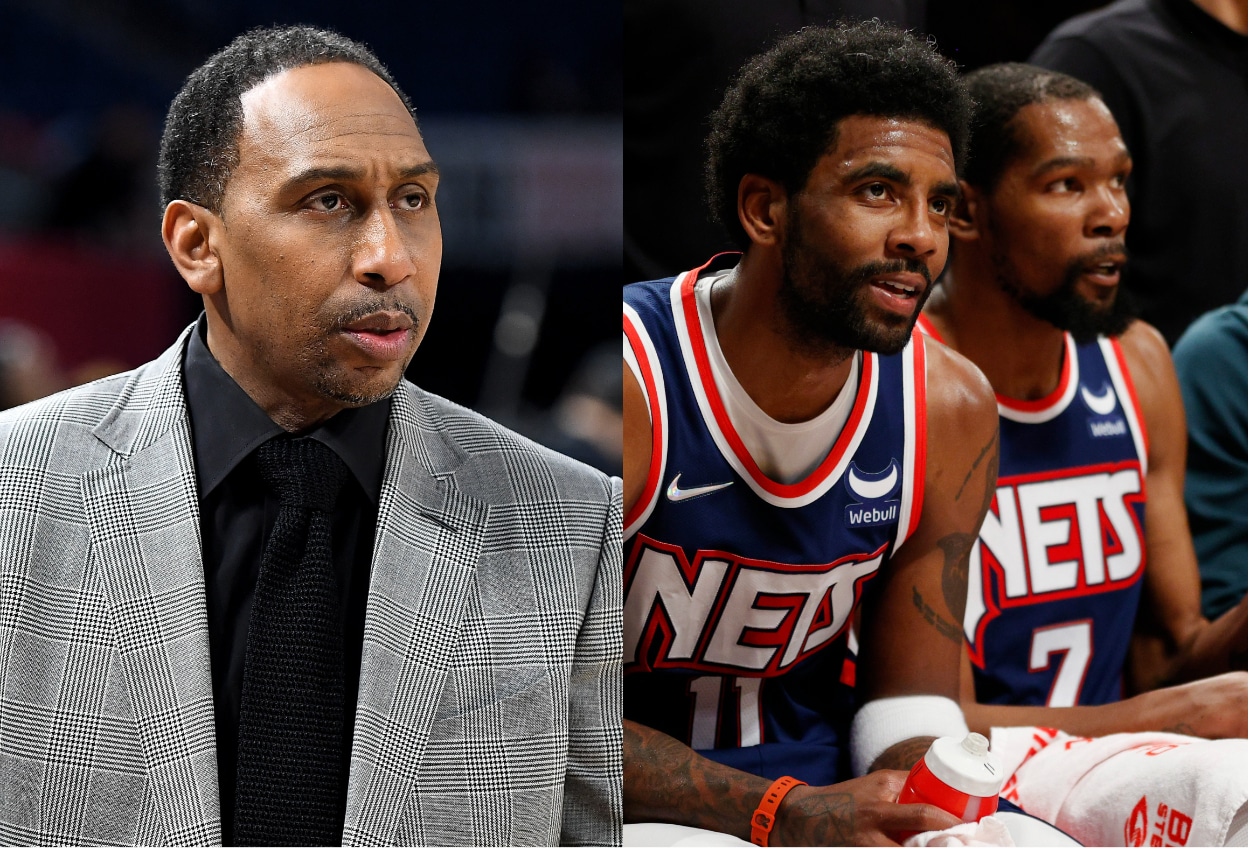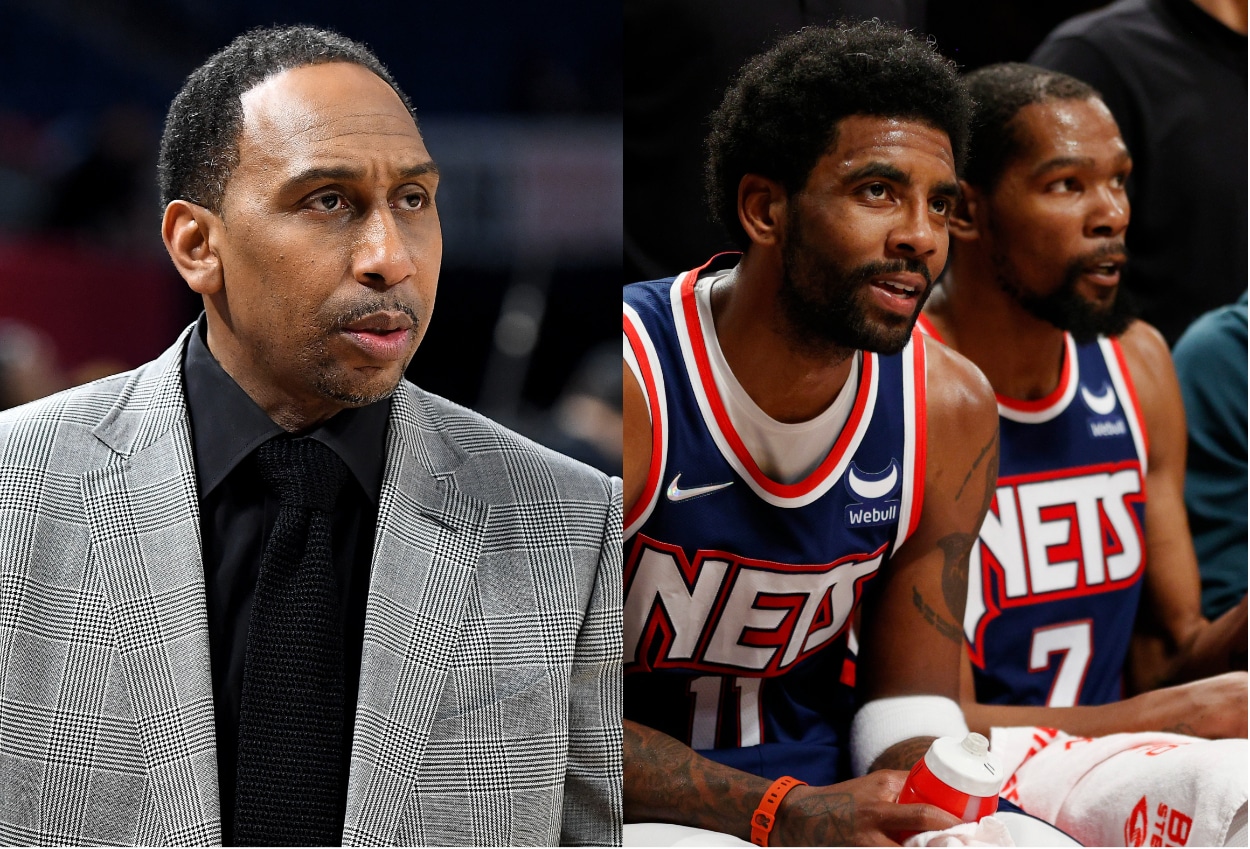 He continued: "You have a player option at $36.9 million waiting for you. This is supposed to be your brother who you swore you'd never left, who you haven't been there for since you arrived when it's really really counted. Are you gonna just leave Kevin Durant high and dry like that? Or are you gonna sit here and earn your money?"
Smith also said he thinks the Nets should only give Irving his money if he opts in and shows dedication to Brooklyn.
And the commentator has a point. Irving has barely been on the court for Durant the last two years since KD's return from injury, despite them signing with the Nets together in 2019, likely with the hopes of winning championships as a superstar pair. Why would Irving expect a massive deal when he has missed over 100 games the last three years for several different reasons (not just injuries)? No team wants to pay someone to sit on the couch.
If Irving wants more credibility, he has to show at least some commitment to Durant and the Nets. Leaving your friend just because you're not getting your way would be the textbook definition of selfishness. But considering his recent history, no one should be surprised if Kyrie takes the latter route.