NBA: We Already Know What Stephen Curry Will be Doing During the Summer of 2020
When you start talking about the greatest NBA shooters of all-time, it's hard to find an argument for anyone over Stephen Curry. Curry has revolutionized the game of basketball throughout his career, making the 3-point shot the most valuable weapon in his explosive arsenal.
However, there is one thing we haven't seen Curry do is play for the US Men's basketball team during the Olympics. That looks like it will change next year, so today we will focus on Curry's international career, and what we can expect from him next summer.

Stephen Curry's NBA accomplishments
When you go through Stephen Curry's list of accomplishments, it's hard not to get excited for his opportunities on an Olympic floor. He has been a two-time NBA MVP (including the league's first unanimous selection), a three-time NBA champion, and a member of six all-NBA teams.
He has also led the Golden State Warriors to five consecutive NBA Finals appearances, winning three championships. Curry's ascension to superstardom is largely unprecedented, and his health and work ethic both were key factors in him reaching his current level of play.

Curry's International career
Curry has played for two FIBA Basketball World Cup teams. After getting promoted to the senior squad for the 2010 tournament, he saw limited action as Team USA captured the gold.
Taking on a larger role in 2014 after averaging over 24 points per game that season for the Warriors, he was a key piece in capturing gold yet again. He put up nearly 11 points and three assists per game during that run.

Playing in Tokyo
After multiple NBA stars dropped out of consideration for the 2019 FIBA Basketball World Cup, a seventh-place finish for Team USA could have been the driving force behind Curry's decision to play in Tokyo.
In an interview with ESPN, Curry had this to say about playing for the team:

"That is the plan, for sure…You know, obviously knock on wood, you don't want any injuries or things like that to interfere…I've never been on the Olympic team. I've been on two World Cup Championship gold medal teams. But the Olympics is the experience that I want. And next year will hopefully be it."

That is fantastic news for Team USA. Hopefully, Curry signing on will ultimately bring more NBA superstars into the fold, securing as many commitments as possible before the start of the NBA season.

Why hasn't Stephen Curry played on an Olympic team before?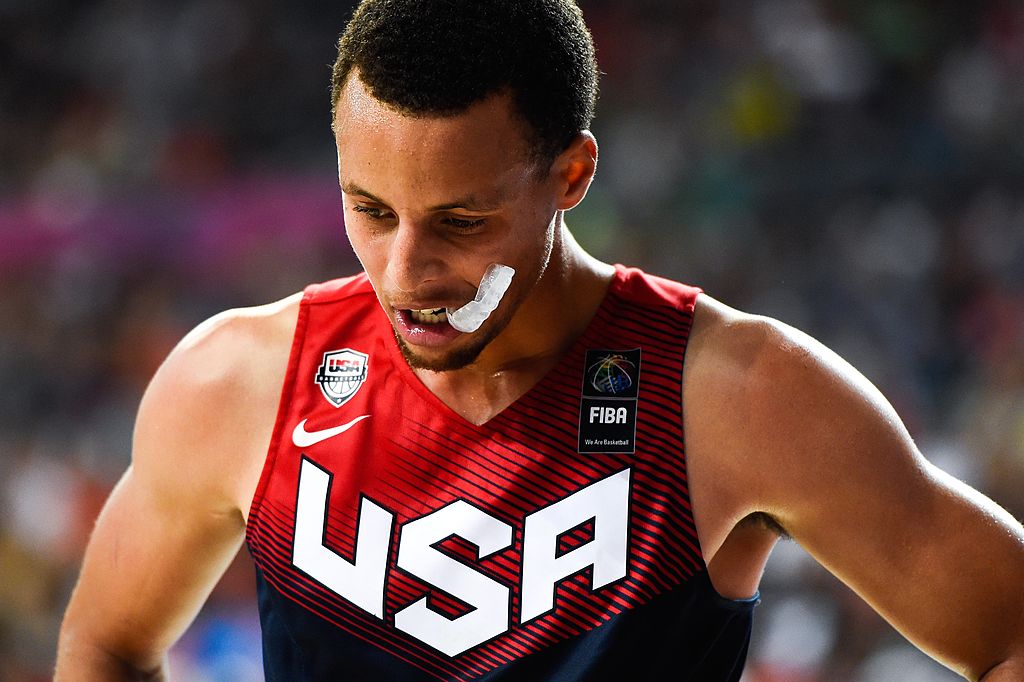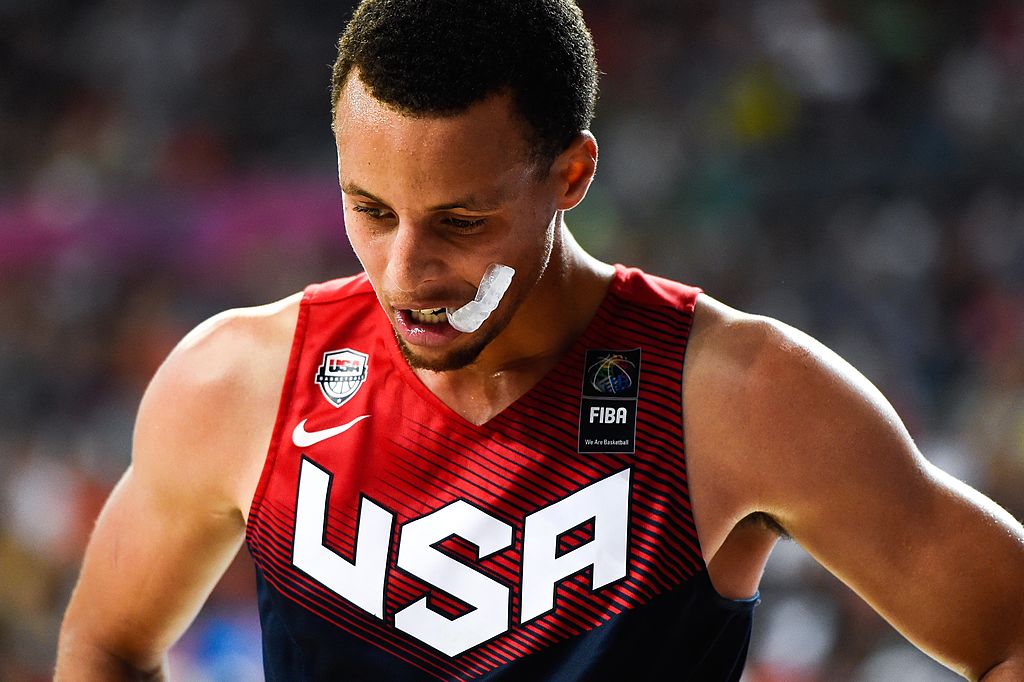 Curry wasn't selected in the final 20-man pool of players for the 2012 Olympics. Then, he opted out of playing for the 2016 team that captured gold due to minor injuries he wanted to heal before the start of the NBA season with the Warriors. 

When you look at the talent for the 2012 roster, we can see why Stephen Curry didn't ultimately make the list, as Chris Paul and Russell Westbrook were viewed as better point guards at the time.

How will team USA do with Curry leading the way?
With Curry as the team's starting point guard, we think it will only be a matter of time before other superstars want to join the team. Could we see a backcourt of Curry and James Harden in Tokyo?

That is the hope for Team USA and basketball fans. Adding Curry instantly gives the team a leg up over the competition, and anything less than a gold medal will be viewed as a bigger failure than the seventh-place finish in the basketball World Cup.