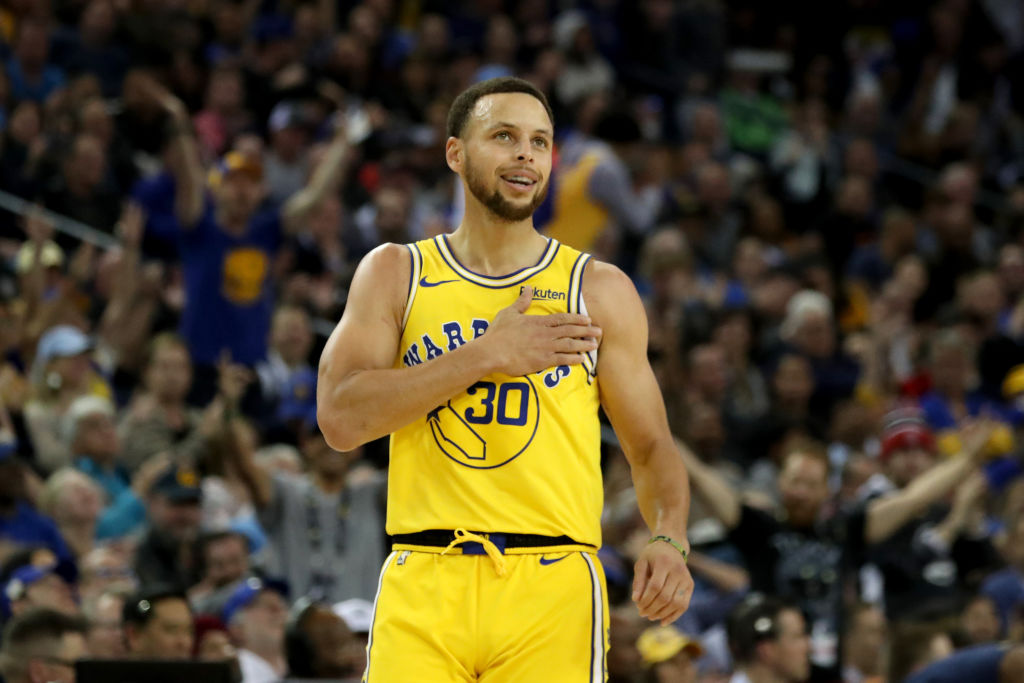 The Stephen Curry News That Should Scare the Rest of the NBA
Let's look at the remarkable career so far for Stephen Curry, how it could get better, and why the rest of the NBA should be scared.
Has the NBA's greatest shooter of all-time really been sandbagging everyone for years? In the case of Golden State Warriors superstar Stephen Curry, maybe. It's hard to imagine one of the greatest 3-point shooters in history being so good at less than 100%, but Curry got it done. Let's look at the remarkable career so far for Stephen Curry, and how it could get even better from here.

Amazing career statistics for Curry
Coming out of Davidson, Curry wasn't the first point guard selected in the 2009 draft. That honor went to Johnny Flynn and the Minnesota Timberwolves. After falling to the Warriors, Curry dealt with ankle problems early in his career, but there was no hiding his excellent marksmanship.

Curry has averaged 23 points and six assists per game for his career so far. He also boasts a career 43% 3-point percentage, and he has four of the five best 3-pointers made totals in NBA history. Curry stepped it up a notch this year, as he sports a 24.4 Player Efficiency Rating (PER) compared to his career average of 23.8.

Outside of his first three seasons, where he averaged less than 20 points per game, Curry has been one of the games most prolific scorers. He's averaged at least 22 points per game each season since 2012-13. Although he peaked at 30.1 points per game in 2015-16, Curry has averaged 25 or more each season since.

He has a ton of individual accomplishments
Curry is a two-time MVP (2014-15 and 2015-16), and he was the league's first unanimous MVP. During that unanimous MVP season in 2015-16, he averaged more than 30 points per game, shot an unbelievable 50% from the field, made 45% from 3-point range, and shot 90% from the charity stripe. He has been selected to the All-Star team six times, named All-NBA team five times, and also won the scoring title during his second MVP season.

The only real knock on Curry's individual accolades is he hasn't won an NBA Finals MVP. You can make a strong case that Kevin Durant deserved Finals MVP the last two Warriors championships, as he has put up a double-double throughout both series. Andre Iguodala was the Finals MVP during the Warriors' first championship run in 2015.

Iguodala played well that series, but NBA Finals MVP awards should go to players who not only took their game to a historic level but were the main reason the team won the championship. Curry averaged 26 points, six assists and five rebounds per game for those NBA Finals, while Iguodala put up good but not great numbers of 16 points, four rebounds and five assists per game. Curry didn't even get a Finals MVP vote! Iguodala won with seven, and LeBron James had the remaining four.  

Unless Curry wins a Finals MVP award, it will always be a glaring mark on his hall-of-fame career.

The Curry news that should scare the NBA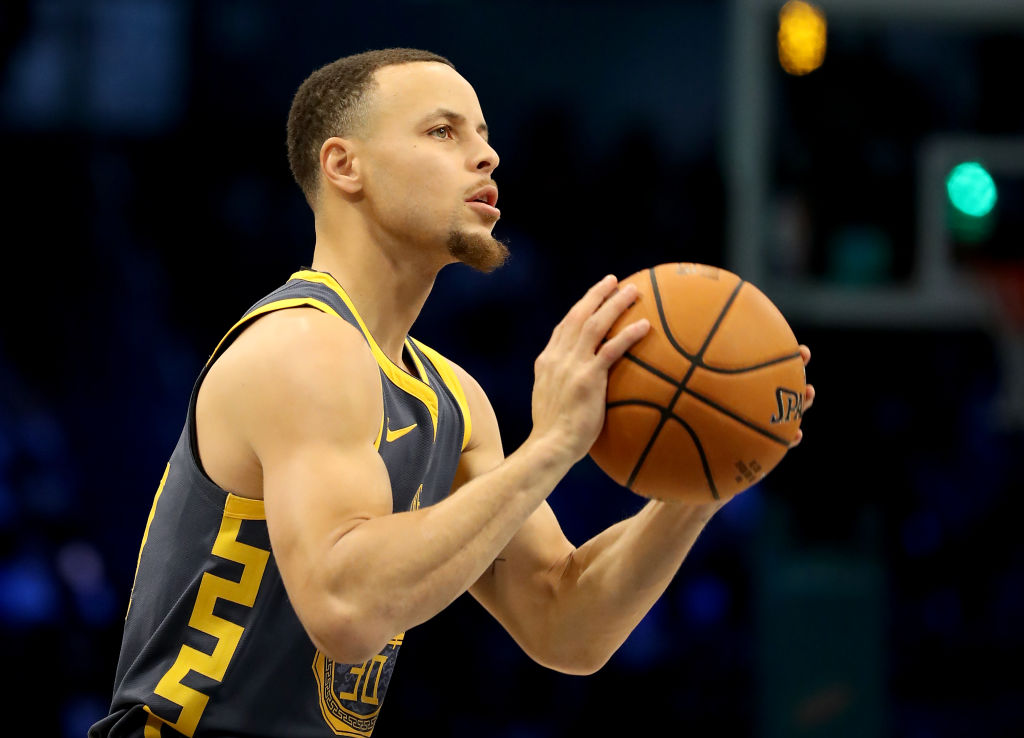 After revealing that his eyesight has been deteriorating since entering the league, Curry decided to get eye surgery near the end of the 2018-19 regular season. A condition called Keratoconus affected the shape of his cornea and led to astigmatism, according to Warriors Wire. Curry was slowly losing his vision, and the surgery corrected the problem.

Since the surgery, Curry has made at least five 3-pointers in all but three games, including eight in the first game of their first-round playoff series against the Clippers.
Not that Curry was shooting blind before, but now he can see the hoop more clearly than ever. That spells bad news for the Warriors opponents in the playoffs as Curry could become an even better player than he was before.