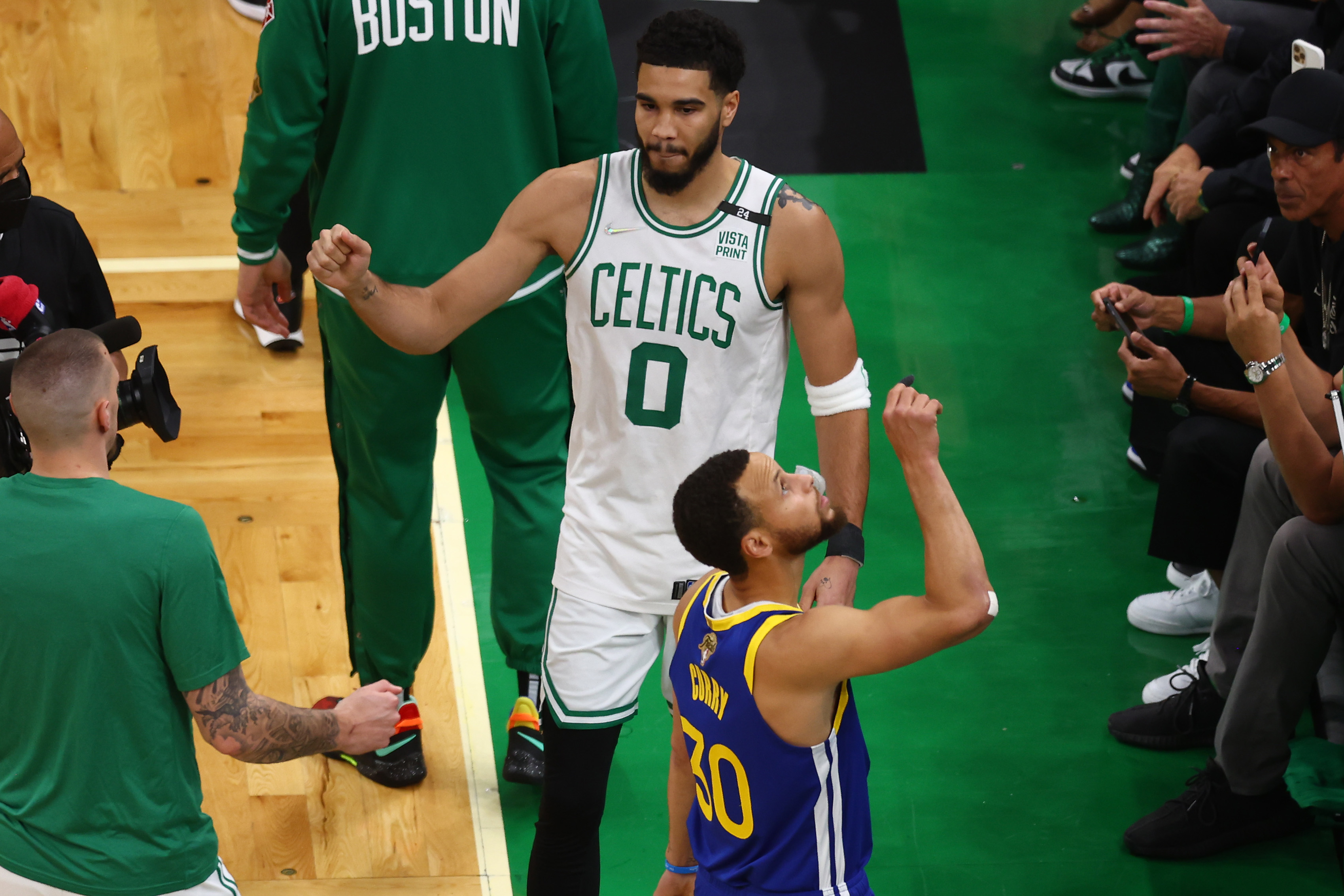 Stephen Curry Unleashed on Boston Celtics Fans in Game 4 of the NBA Finals and Admits His Mother Wasn't Happy
Stephen Curry said Game 4 in the NBA Finals against the Boston Celtics is his favorite game of his career.
Boston Celtics fans had a problem with Golden State Warriors forward Draymond Green during the 2022 NBA Finals. They weren't happy with his antagonistic antics on the court when he baited Celtics players throughout the series. Green had a terrible series, and Celtics fans let him have it.
With his team down 2-1 in the series and playing in a hostile environment, Warriors guard Stephen Curry took charge. He put the team on his back and also had a few choice words for the Boston faithful. He recently admitted his mouth got him in some trouble with his mother.
Stephen Curry lit up the Boston Celtics for 43 points in Game 4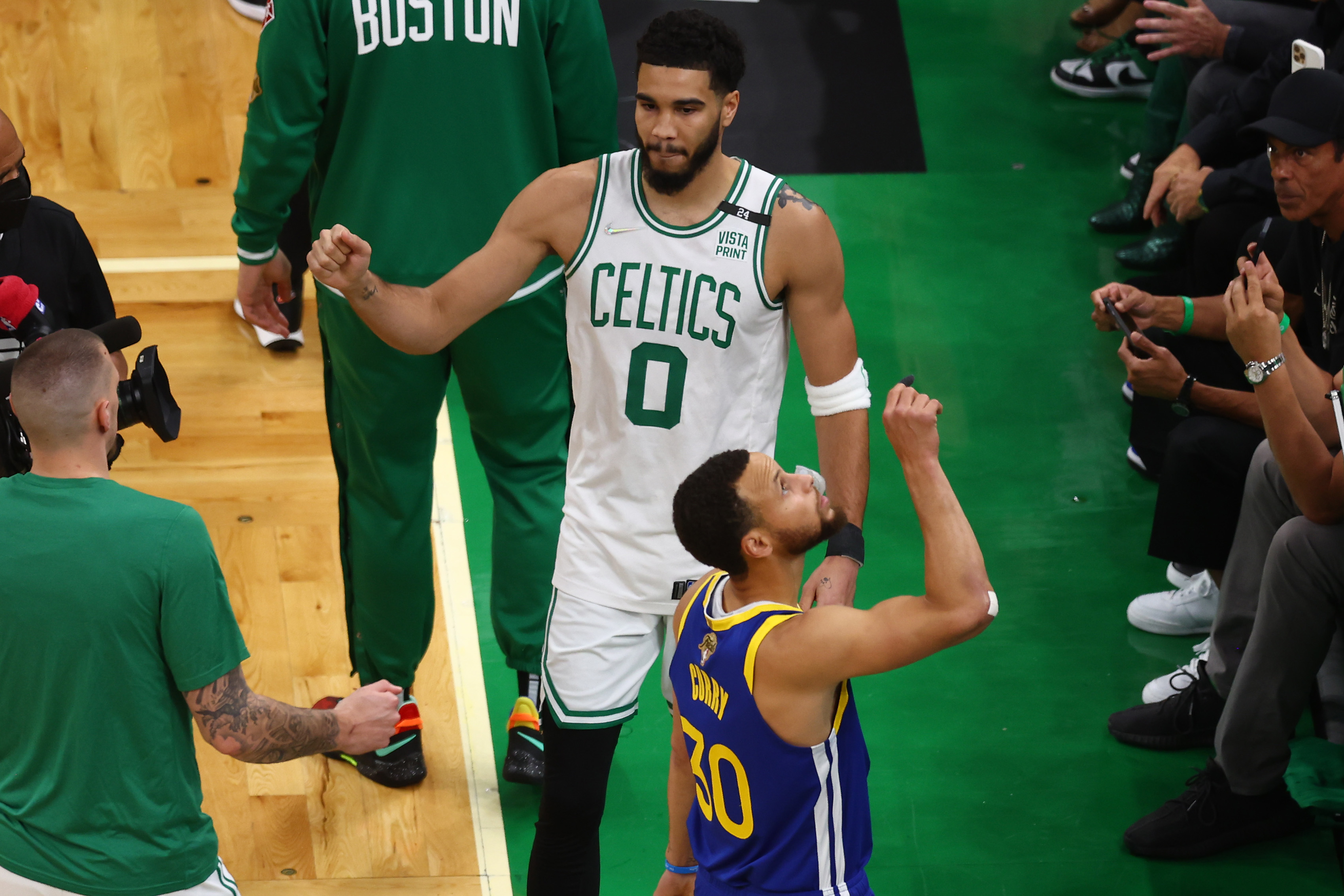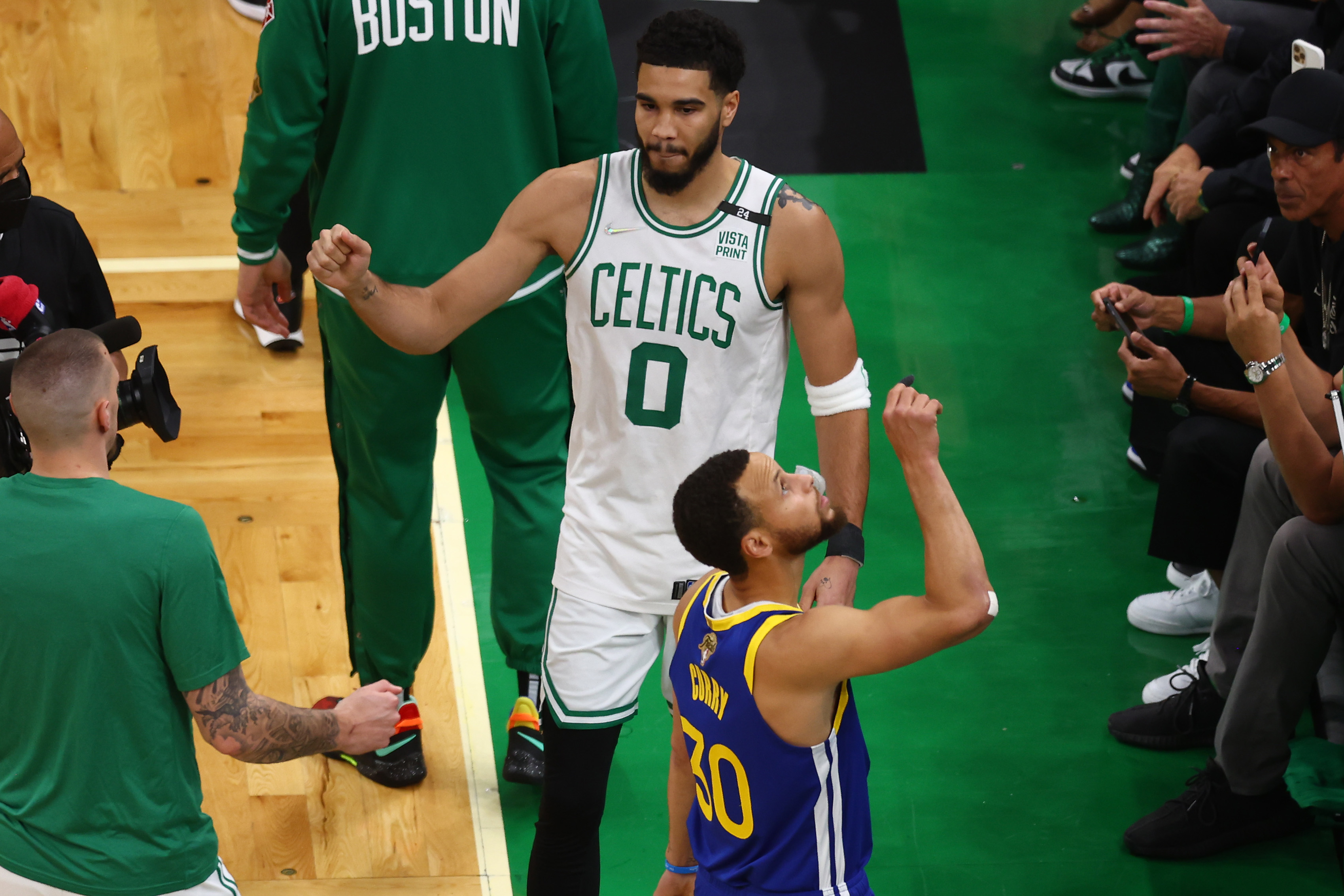 The Celtics appeared to be in great shape heading into Game 4 of the 2022 NBA Finals. They stole a game on the road to take homecourt advantage from the Warriors and then posted a convincing 116-100 win in Game 3 in Boston to take a 2-1 series lead.
Celtics fans were all over Green when he made his way onto the court in Boston. They showered him with expletives. They booed him when he touched the ball. Boston fans showed no mercy on him as he finished with two points and six fouls in 35 minutes. The behavior from the crowd prompted Warriors sharpshooter Klay Thompson to blast the fans during his postgame press conference after Game 3.
"We've played in front of rude people before," Thompson said. "Dropping F-bombs with children in the crowd… Real Classy. Good job, Boston."
Knowing just how much they got to Thompson and the Warriors, the fans stayed at it during Game 4, but Curry helped tame the crowd with a 43-point performance. Curry was determined to send the series back to San Francisco tied. He played the best game of his postseason career and was determined not to lose.
"He wasn't letting us lose. That's all it boils down to," Green said after the game, per ESPN. "I could tell in his demeanor, last couple of days, even after Game 3 that he was going to come out with that kind of fire."
Curry admits his mother wasn't too happy with the way he handled the Celtics crowd
During an appearance on J.J. Redick's Old Man and the Three podcast, Redick pointed out that he saw some extra fire in Curry's eyes for Game 4 against the Celtics. Curry said Redick was right.
"I have so much experience in that setting," Curry said. "Obviously, that was the sixth one. It was different because it was in Boston and in that hostile environment. It was different because we were tested in a way where this was new.
"When you see this fan base go at one of your guys and constantly berate him, cross the line, and do all that stuff, and you lose Game 3, and you're in that environment, you're like, 'Holy s***. This is going to be a dogfight.'
"We knew that going in, but this was like a different level of emotional response that we hadn't really seen before."
Curry remembers being down early in the game and the Warriors clawing their way back in. Then he got a little mouthy with a few choice words.
"I hit that one shot, and I started yelling at the crowd," he said. "Said this was going to be a different motherf***ing game. I said that. My mama got mad at me because of my word choice, but I was just unleashing a different level of 'I'm here. We're here.'
"Game 4 is definitely my favorite game of my career because of the stakes that were a part of it and the fact that if we lost that game, who knows if we ever have a chance to win a championship again."