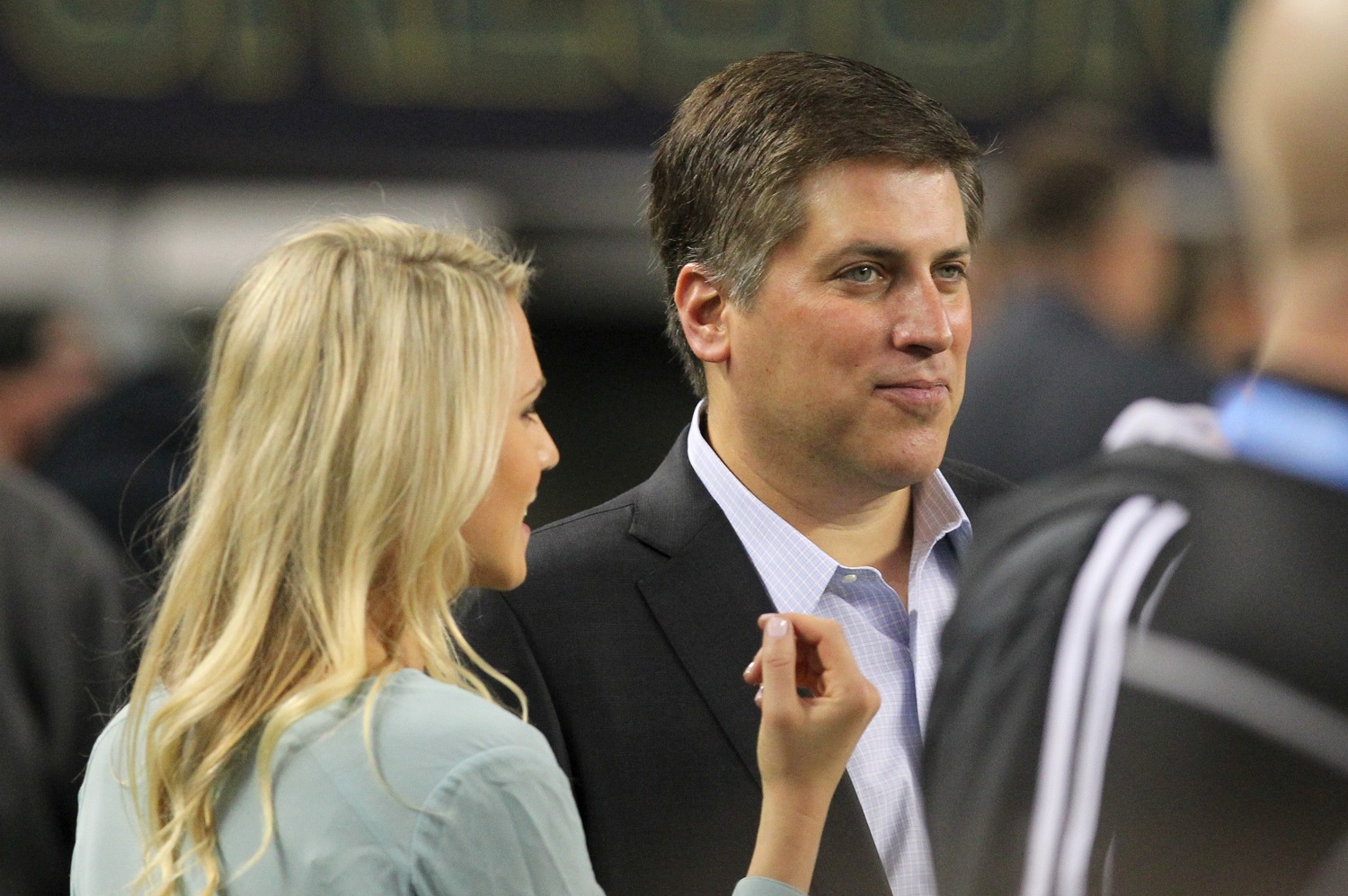 Steve Levy Is Responsible for One of the Most Infamously Embarrassing Blunders in ESPN History
Longtime ESPN broadcaster Steve Levy is responsible for one of the all-time hilarious (and infamous) bloopers in "SportsCenter" history.
Current Monday Night Football host and longtime ESPN broadcaster Steve Levy has been with "The Worldwide Leader in Sports" for nearly three decades now but still may be remembered most for an incident that occurred in just his third year on the job.
While filling in for Dan Patrick on SportsCenter one night back in 1995, Levy made one of the most infamous blunders in the network's history that he still gets constantly reminded about a quarter-century later. Not familiar with the story? Let's get you filled in.
Steve Levy has been with ESPN since 1993
A native of New York City, Steve Levy attended John F. Kennedy High School in Nassau County before graduating from the State University of New York at Oswego with a degree in broadcasting and communications. He began his sports broadcasting career in NYC working in radio and television for such high-profile outlets as MSG Network, WFAN, and WCBS-TV before being hired by ESPN in 1993.
During his 25+ years at ESPN, Levy, in addition to hosting SportsCenter, has been on the call for college football, Major League Baseball, NHL coverage, including three of the longest games in league history, and the latest version of the XFL.
After calling one Monday Night Football game in 2019, Levy was made the lead man for MNF ahead of the 2020 NFL season as part of a three-man crew that also includes Brian Griese and Louis Riddick.
Steve Levy made one of the most infamous errors in ESPN history when he called a bulging disc a bulging…well, you know
In the 1990s, SportsCenter exploded as the duo of Dan Patrick and Keith Olbermann took the show to new heights with their incredible banter and witty slogans, which would come to be the staple of the show. But one night in 1995, Dan Patrick took a night off and Steve Levy, in his third year with ESPN at the time, filled in for him.
So Levy starts a segment in which he's talking about former New England Patriots defensive back Maurice Hurst, whose son actually now plays defensive tackle for the Las Vegas Raiders. The elder Hurst had been released by the Patriots, with whom he'd spent his entire seven-year NFL career, despite the fact that he was injured. The injury in question? A bulging disc. Only that's not how Steve Levy described it. You know what he said…if not, check the video above at about the 13-second mark.
Levy was able to hold it together for all of about seven seconds before starting to laugh as a highlight reel of injuries played. Olbermann could be heard in the background throwing comments in, most notably "it's too bad there's no video of that" and the entire segment just went off the rails.
But that actually wasn't even the last of it.
A story on a deceased figure skater was supposed to follow the segment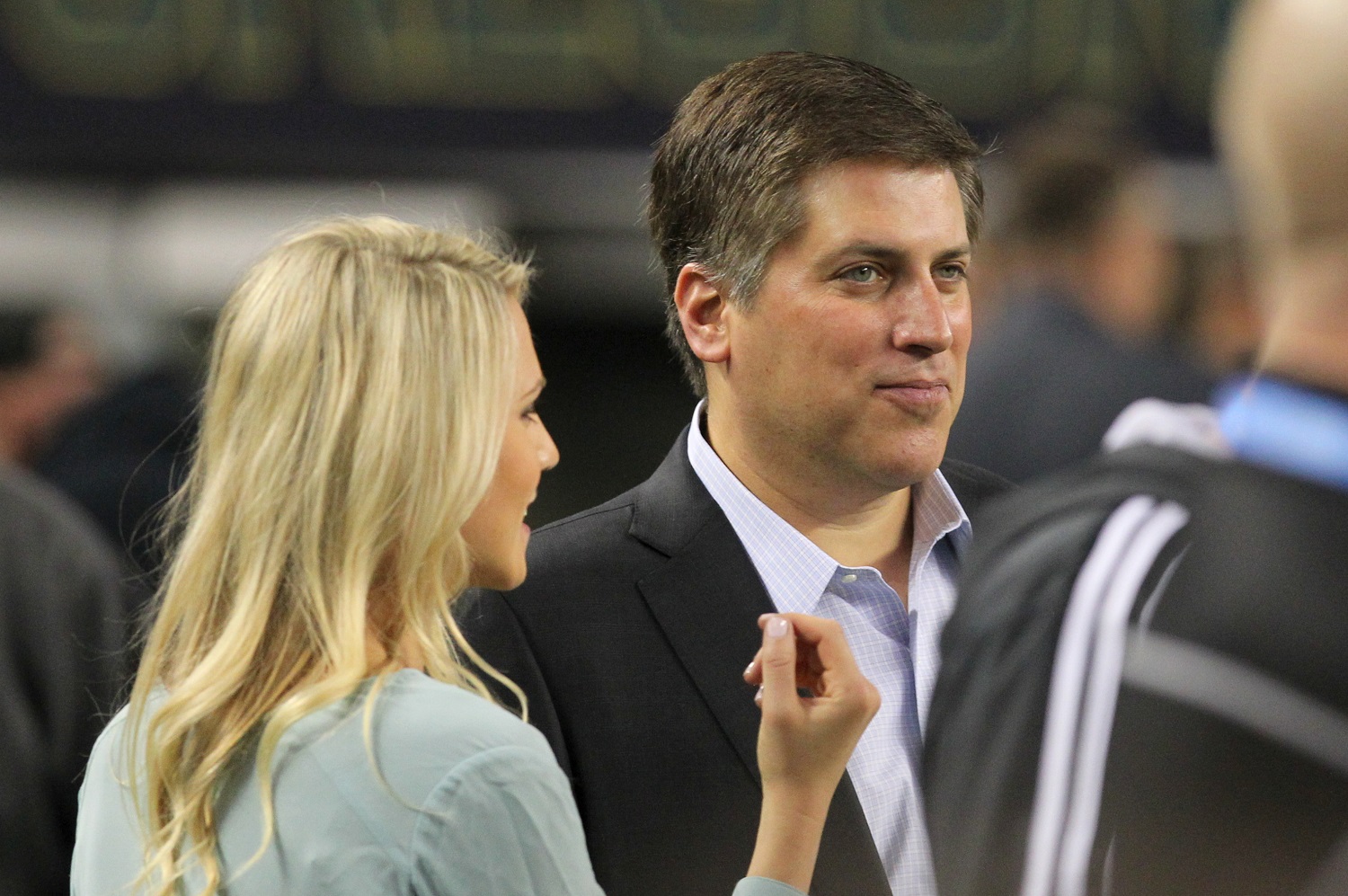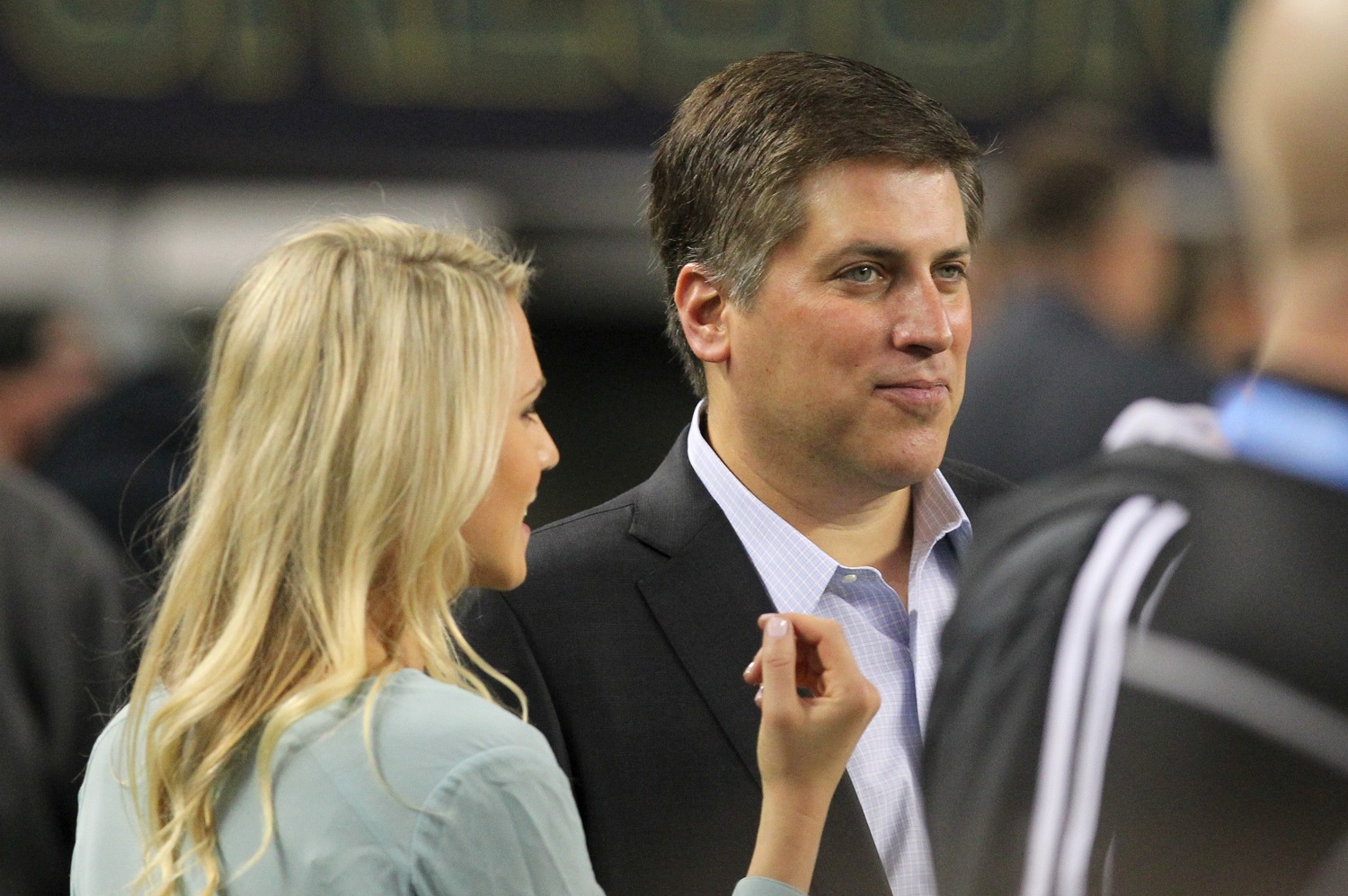 In 2018, Steve Levy appeared on an episode of The Dan Patrick Show to celebrate his 25th year at ESPN and the infamous "bulging disc" segment naturally came up. Levy explained that the mistake was all his as the teleprompter was completely correct during the broadcast and that he just had a brain freeze.
However, Levy added a new layer to the story when he explained why the laughter got as out of control as it did. It wasn't just the fact that Levy misspoke but that the show's producer quickly changed up the story that was coming up next.
"There was a figure skating story to come [after] this. It was the death of a figure skater. In our industry, when a story goes away—we put it down later in the show—we say 'kill it.' So, 'Kill the figure skater,' is what [SportsCenter producer Mike] McQuaid says, meaning we're not gonna do that story. Well, everybody cracks up over again. She's already dead, right?"

Steve Levy
Wow.
Levy went on to say that he thought ESPN was going to fire him, which obviously didn't happen, and that he received over 50 voicemails from some of the most prominent broadcasters in the country. He also explained that it still sticks with him as he's reminded of it at least once a month. But at least he's got a good sense of humor about it.
So I guess we're sorry (we're not) about letting a new crop of people in on Steve Levy, the "Bulging D— Guy."