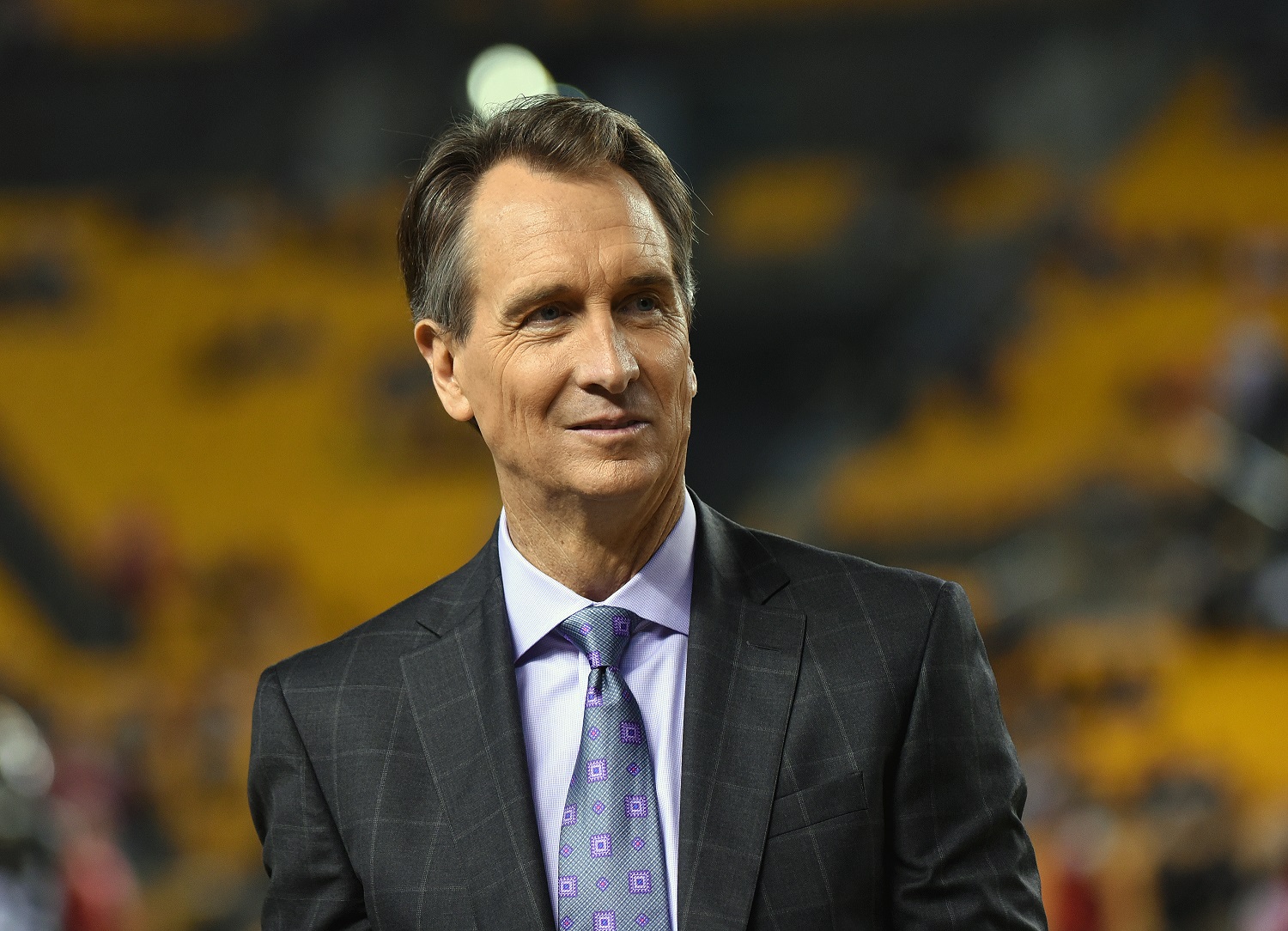 Cris Collinsworth Addressed His Controversial Video About Picking Up Teenage Girls More Than 11 Years Ago
Former Pro Bowler and current NBC broadcaster Cris Collinsworth addressed a controversial clip on picking up young girls more than a decade ago.
For those unaware, during last night's Sunday Night Football matchup between the Philadelphia Eagles and the Dallas Cowboys, a video of former NFL player and current NBC broadcaster Cris Collinsworth surfaced (and went viral) in which he discussed picking up teenage girls and tricking girls "that aren't too bright."
If you haven't seen the video, which we'll take a look at here in a minute, it certainly doesn't paint a great picture of Cris Collinsworth. But this also isn't the first time that this clip has surfaced. The video first went viral more than 11 years ago and Collinsworth addressed it then.
The football career of Cris Collinsworth
While he'll always be more known for being an announcer, Cris Collinsworth was a very good football player in his day. First recruited by the University of Florida as a quarterback, Collinsworth transitioned to wide receiver as a sophomore in 1978 and was an All-SEC selection in each of his final three seasons with the Gators and also earned All-American honors as a senior.
Collinsworth was taken in the second round with the 37th overall pick of the 1981 NFL draft by the Bengals and played all eight of his NFL seasons in Cincinnati. He was selected to the Pro Bowl in each of his first three seasons and was a First-Team All-Pro in 1983. He recorded 1,000+ receiving yards four times and ended his career with 417 receptions for 6,698 yards and 36 touchdowns.
The controversial video
So now we come to the controversial video of Cris Collinsworth (seen above) that surfaced on Sunday night, the same video that surfaced back in 2009. It's not exactly clear in what year this took place but it was obviously during Collinsworth's playing days with the Bengals.
Sporting a hideous perm, Cris Collinsworth went full Matthew McConaughey from Dazed and Confused (years before that movie came out) as he discussed picking up girls.
"I'm not gonna deny it, I walk around with hundred dollar bills hanging out of my pocket…I like girls that aren't too bright because you can trick 'em a little bit…high school girls love me. 14 to 18, I'm a big star with them. As soon as they mature, after they turn 18 years old, they start to figure it out."

Cris Collinsworth
Yeah, it's extremely creepy.
Cris Collinsworth apologized for the comments back in 2009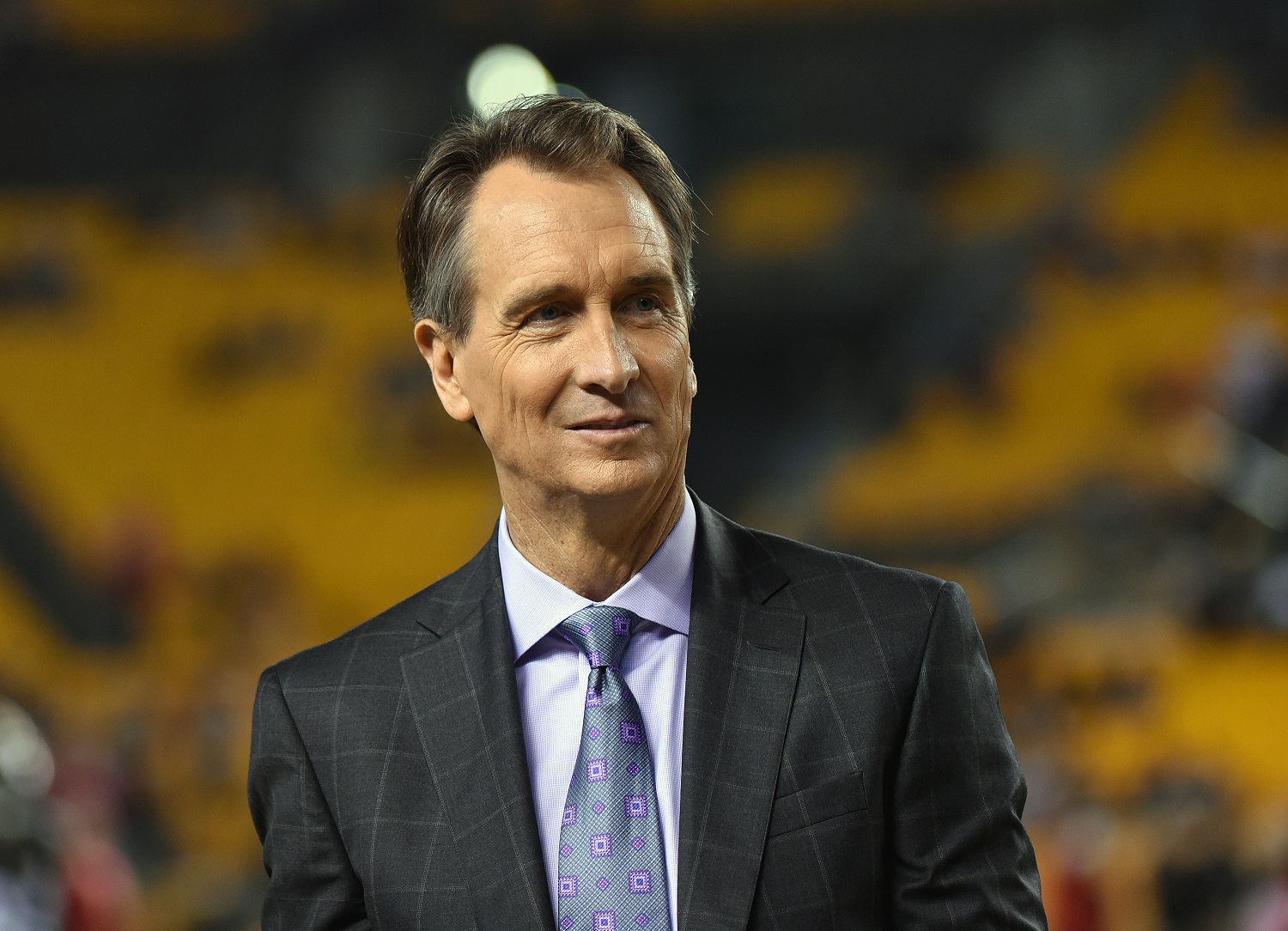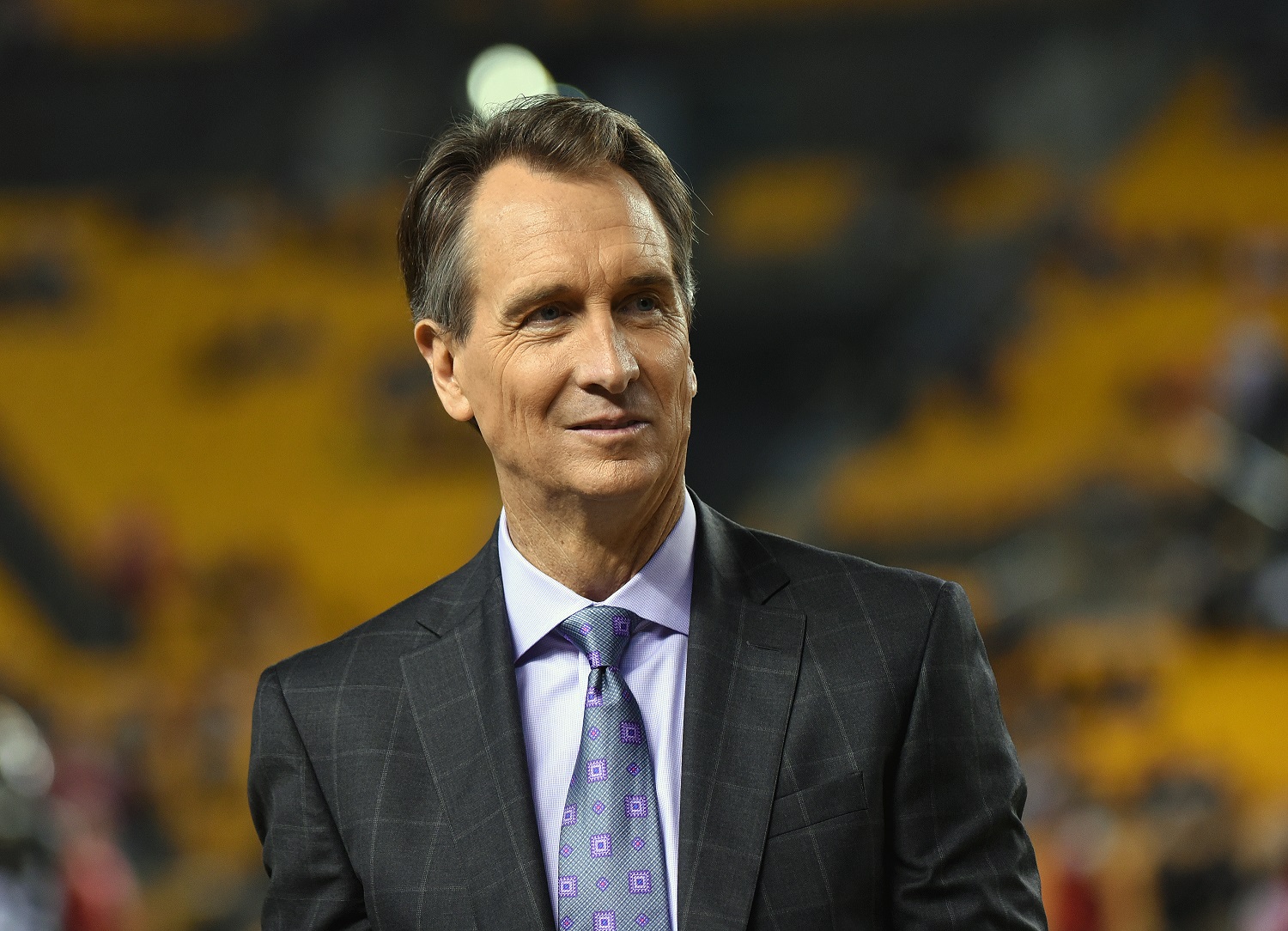 When the clip first surfaced in 2009, a clip that would certainly warrant a fine and/or suspension these days, Cris Collinsworth issued an apology. Here's what he had to say back then (h/t Deadspin).
"As a family man I am extremely embarrassed by an interview I did when I was in my early twenties about dating. My comments were insulting, immature, and foolishly intended as a joke. They do not reflect how I lived my life then or now.

"I was asked to do something humorous about dating, and it has been a major embarrassment to me since the day I said it.

"I apologize to anyone who has ever had the misfortune to see it now or a quarter-century ago.

"Sincerely
Cris Collinsworth"

Cris Collinsworth
Cris Collinsworth has been married to his wife, Holly, for more than three decades and has four children. He's clearly embarrassed by what he said, which he should be, but has already issued an apology that's been out there for more than a decade, which likely means we won't be hearing from him on this matter again.
All stats courtesy of Sports Reference