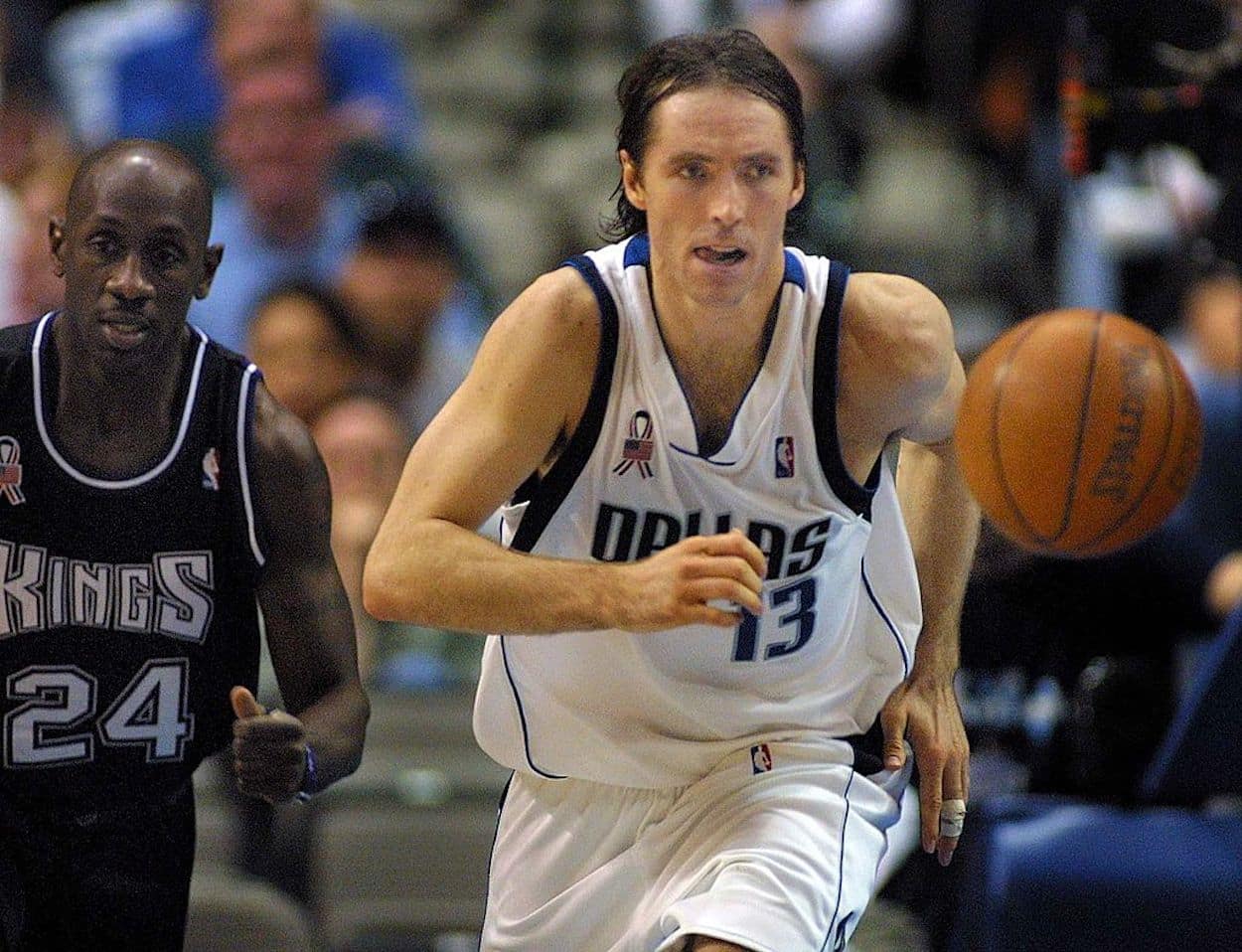 Steve Nash Once Led His Childhood Friends on a Bizarre Bar Crawl That Involved 6 Miles of Running, Multiple Beers, and Swimming the Backstroke
Steve Nash was a creative guy both on and off the court. Don't believe us? Consider his unique bar crawl during the 2003 offseason.
While there's the occasional player who fails to make the most of their talents, most NBA players work incredibly hard to stay in peak physical condition. Their bodies are the reasons they're able to make millions of dollars playing a children's game, so there's no excuse to slack off and fail to put in the effort. Steve Nash clearly understood that reality during his time in the Association.
During his time in Dallas, the guard's friends asked him to have a few beers during the offseason. While he ultimately gave in, Nash drank with them in the only way he knew how: 100% effort.
Let's join in the bar crawl.
Steve Nash agreed to have some beers but insisted on sprinting from one bar to the next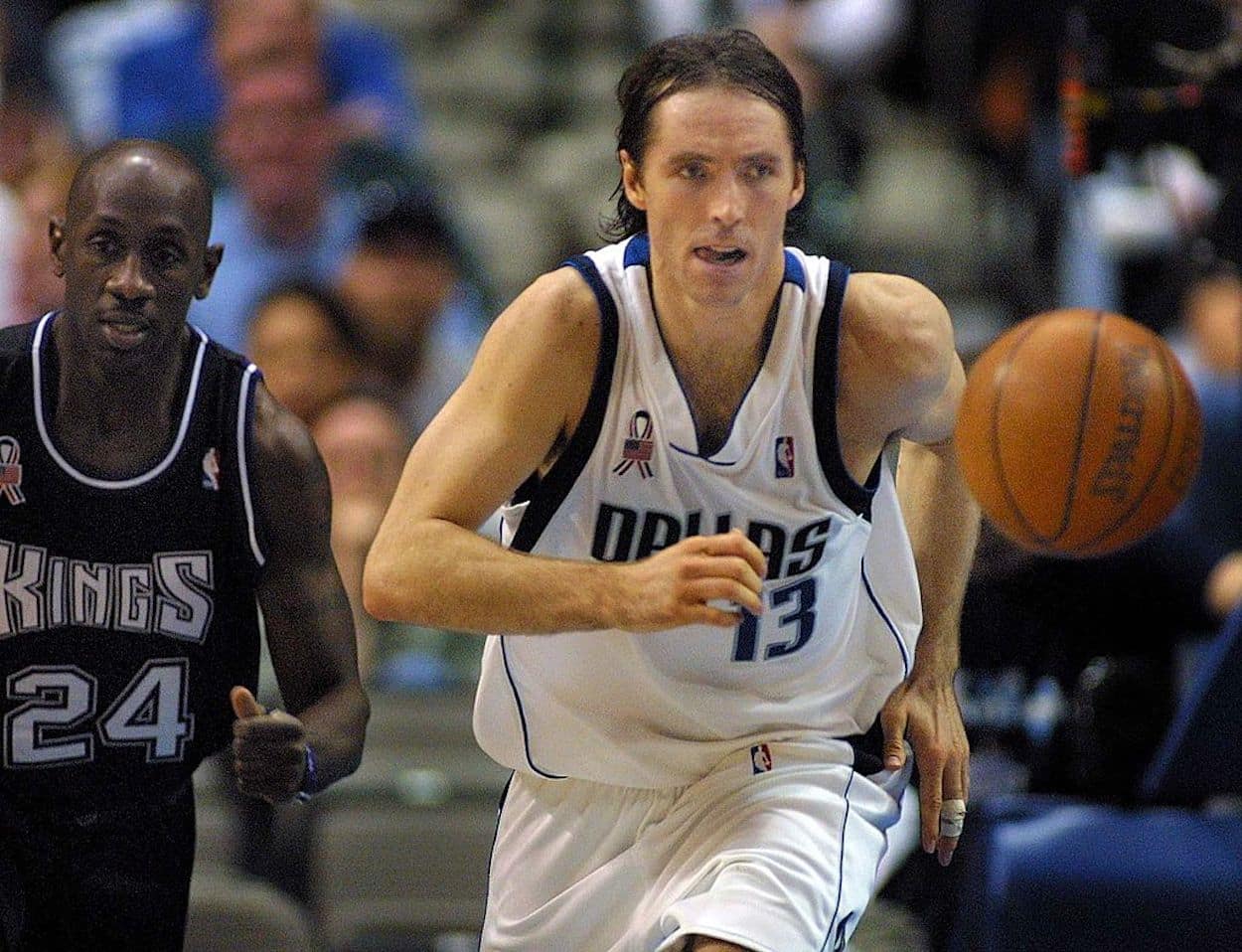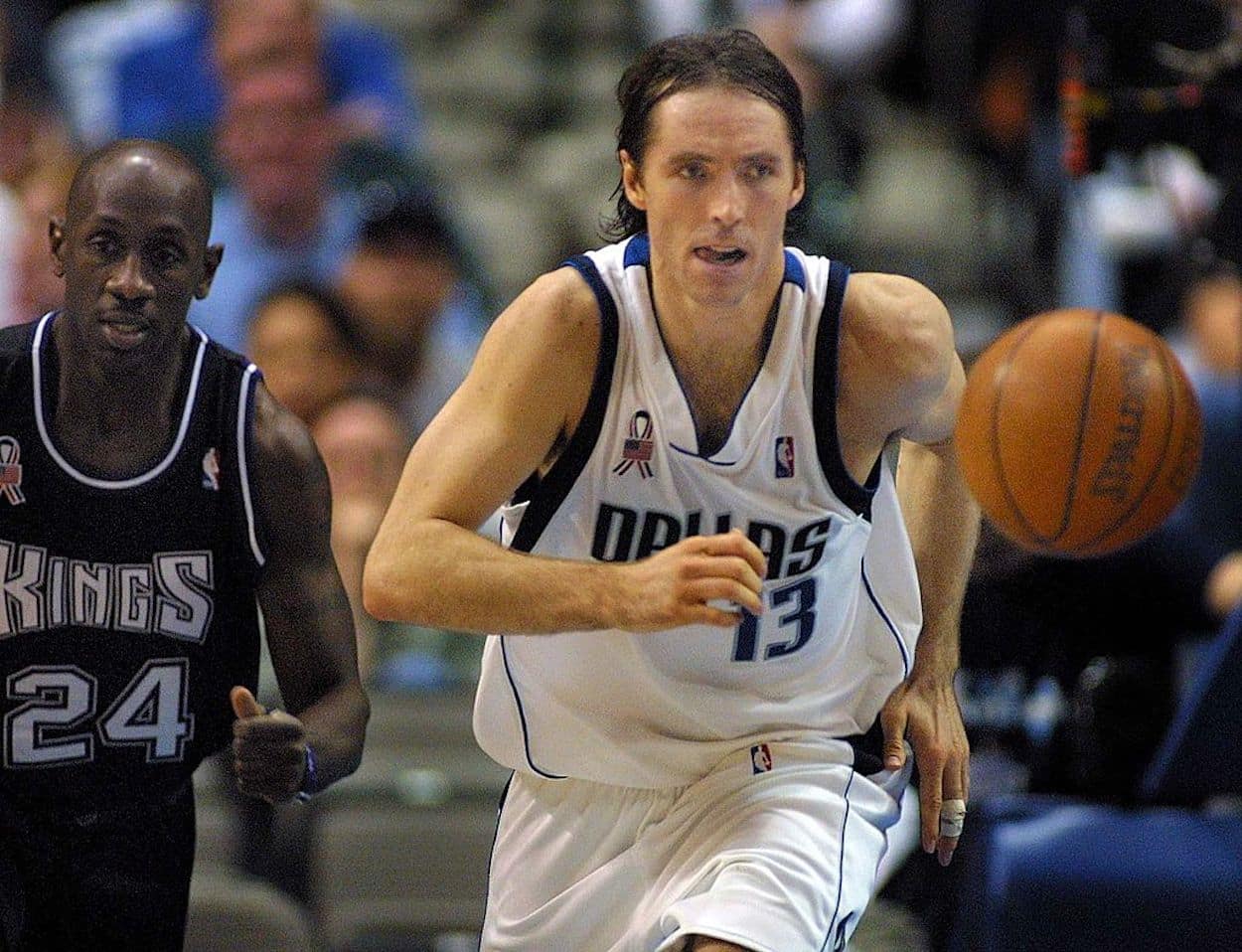 Although a professional athlete's work is never done, the offseason usually provides a chance to unwind and live a bit more of a "normal" life. Even when he was relaxing, though, Steve Nash played by his own rules.
As Chris Ballard recounted in a 2007 Sports Illustrated story, the guard met up with two childhood friends during the summer of 2003. Since it was training camp was still a few weeks away, they pushed Nash to have a beer with lunch. That set the stage for one of the strangest bar crawls in Dallas history.
"Nash was reluctant to alter his preseason training routine but agreed on two conditions," Ballard wrote. "That they drink only one beer per bar and that they run between bars. 'So we finish our beer and then take off jogging," [friend and Mavs equipment manager Al] Whitley recalls. 'Only Steve immediately sprints way ahead of us. By the time we got to the next bar, he was finished with his beer and telling us the name of the next bar.'"
While you might think that would have only gone on for long enough for the guard to have a laugh at his friends' expense, they didn't stop. The crawl just kept going.
And so it continued, through the McKinney area of Dallas, from Taco Diner to TABC to The Quarter, Nash leading and his friends straggling behind. All the while, startled passersby wondered if their team's star had an unconventional new workout regimen. After running close to six miles, Whitley and his buddy were gassed.

Chris Ballard writing for Sports Illustrated
Even when things came to an end, the point guard wasn't ready to kick his feet up and relax.
"They stumbled up to the final bar, which happened to have an outdoor pool, and walked in," Ballard concluded. "Unable to spot their friend, they looked out back, where they found Nash doing the backstroke."
That bizarre bar crawl fit Steve Nash to a tee
If you're someone who enjoys having a casual beer or two with friends, Steve Nash's plan probably sounds pretty awful. When we look at the bigger picture, though, that bar crawl seems like a perfect summation of the guard.
During his time on the hardwood, Nash was an incredibly creative and entertaining player. Whether he was taking shots off the wrong foot or whipping one-handed passes into impossible windows, the Canadian wasn't one to be bound by the conventional rules of point guard play. There was room to experiment, push the envelope, and play with a childlike sense of fun, even if things were incredibly serious.
And on the subject of taking things seriously, Nash certainly did just that. At the risk of breaking out a classic sports cliche, he was never the biggest, strongest, or most physically gifted player on the hardwood, but he never allowed that reality to stop him. He scrapped, clawed, and worked, eventually building an all-time NBA career.
That duality between creativity and effort was summed up by the man himself in a 2006 Sports Illustrated story.
"Certain players are predisposed to creativity and decision making, and I guess I'm one of them," Nash told Jack McCallum. "I do believe that, to an extent, point guards are born, not made. But you have to make yourself better. You have to take those natural gifts and expand them. You hear about so-called tweeners, guys who aren't quite point guards and aren't quite shooting guards. What do they usually become?"
The answer, for the record, was a mediocre shooting guard.
Nash, however, certainly wasn't that. And his bar crawl shows why he became so much more.