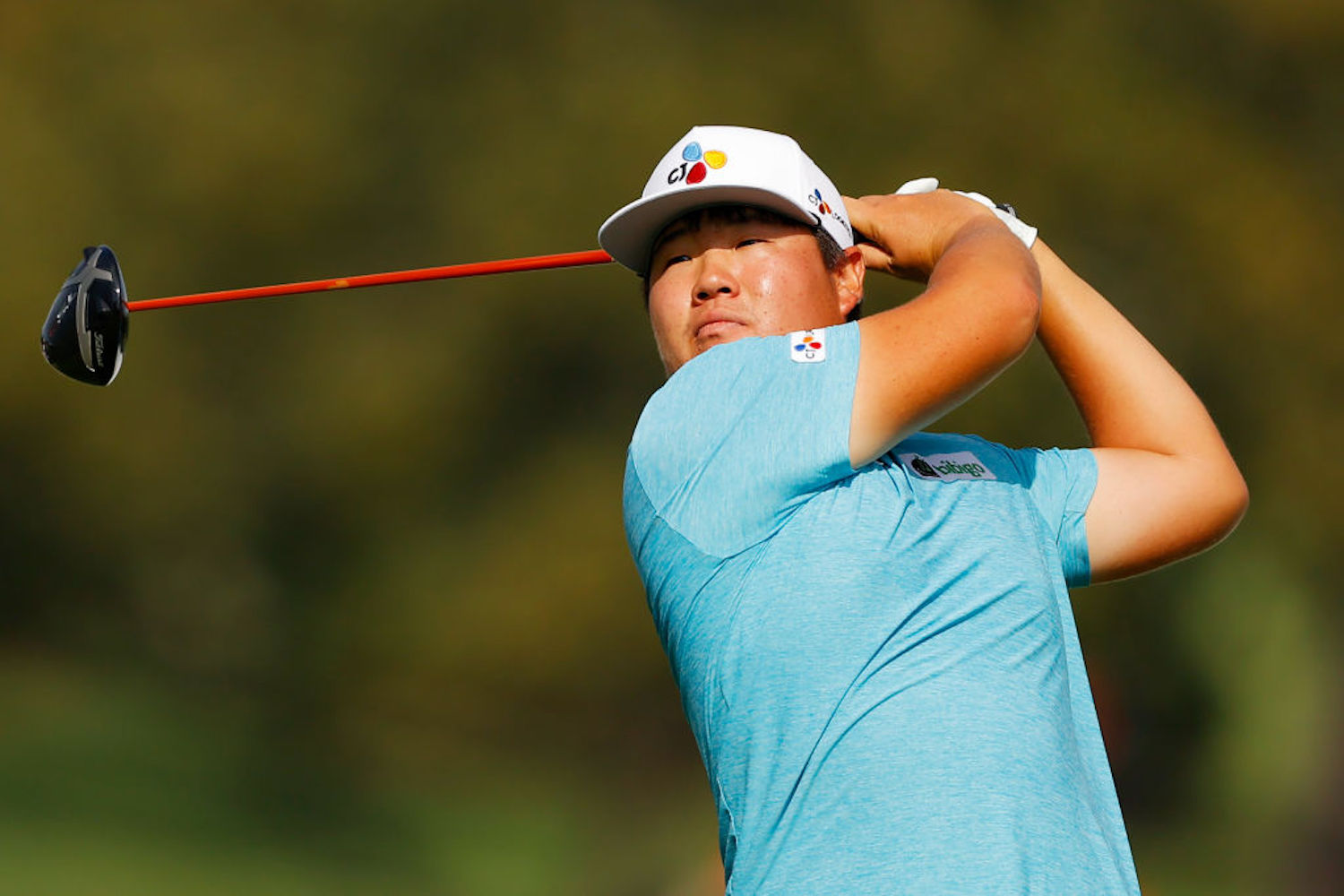 Sungjae Im Had the Most Humble Response When Asked How He Would Spend the $15 Million TOUR Championship Prize
Sungjae Im is a simple man who loves the game of golf. So, what would he do if he won the TOUR Championship and the $15 million prize?
Sungjae Im isn't a complicated man. All he wants to do is play golf.
The South Korean travels the world playing as much as he possibly can, so much so that he doesn't even own a home in the United States.
Im is a newcomer on the PGA Tour, so he hasn't earned enough money to purchase a permanent home in America yet. But that could change very soon. Im is one stroke off the lead heading into the third round of the 2020 TOUR Championship. If he emerges victorious, the reigning Rookie of the Year will win a staggering $15 million. When asked what he would do with the money, Im gave the most humble answer imaginable.
Sungjae Im doesn't own a home in the United States
Most golfers pick and choose which tournaments they want to play in every season. They take weeks off at a time to keep their bodies and minds fresh. Sungjae Im, however, doesn't subscribe to that strategy.
If there's a PGA Tour event being played, you can bet Im will be in the field. Im has played in 25 tournaments in 2020, which is the most of any player on Tour.
He doesn't do it for the money or fame, either. Im just loves the game of golf. He sees no point in taking weeks off because he'll be on the course one way or another.
Im is so committed to his golf career that he doesn't even own a home in America. He travels from tournament to tournament and stays in hotels near the course. His busy schedule has put him in a perfect position to compete for the FedEx Cup title this weekend.
Im is one stroke back heading into round three of the TOUR Championship
Im finished the 2020 regular season with a win and seven top-10 finishes. He entered the TOUR Championship at No. 9 in the FedEx Cup standings, so he began the tournament at 4-under-par, six strokes back of leader Dustin Johnson.
It didn't take long for Im to catch up to Johnson, though. Im shot 68 and 64 in the first two rounds of the TOUR Championship to climb into second place in the season finale, one stroke behind Johnson.
If Im can catch DJ and take home the FedEx Cup title, he will bank $15 million.
Im had the most humble response when asked what he would do with the $15 million
After his second-round 64, Im fielded questions from the media about the $15 million prize for winning the TOUR Championship.
"I'm aware of the $15 million on the line, but I try not to think about it when I play," Im said. "I know if I play my best the next two days, the opportunity will come. It all seems like a dream. Just thinking about it now makes me pretty happy."
When asked what he would do with the money, Im kept his answer simple.
"I would buy a house in the United States and save so that I can live a comfortable life in the future," Im said.
With $15 million in his bank account, Im wouldn't need to keep playing every single week on Tour. He could buy a house in America and take time off from the grueling schedule. But that's just not his style.
When asked whether he would ease up or play even more golf if he won the $15 million, Im didn't hesitate.
"Keep playing more."