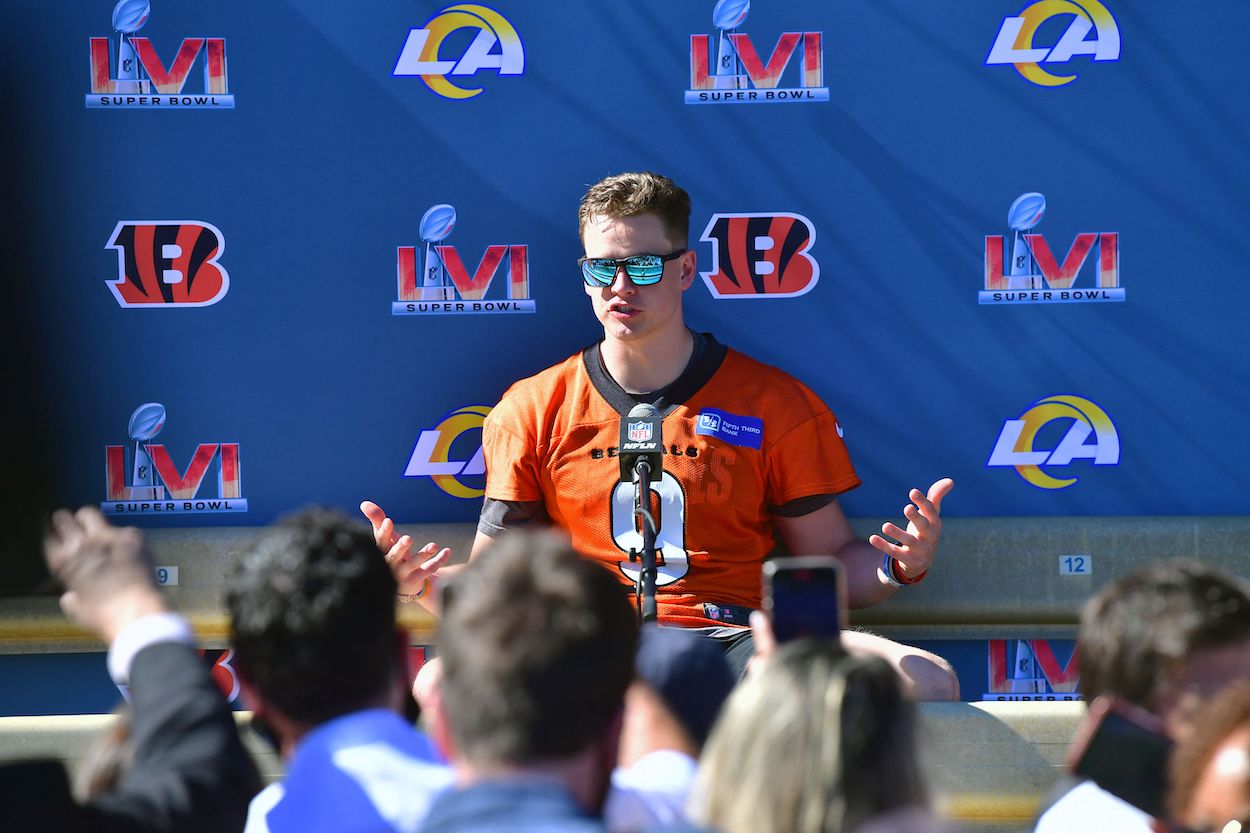 Not Even a Super Bowl Victory Will Numb the Pain of Joe Burrow's Last Playoff Loss: 'I Think About That Game All the Time'
Joe Burrow hasn't lost a playoff game since high school, but he still thinks about that state championship loss today.
Joe Burrow hasn't lost a playoff game since he was in high school. The LSU product went 2-0 in the College Football Playoff en route to a national championship in 2019, and he's gone 3-0 in his first NFL playoff run to lead the Cincinnati Bengals to their first Super Bowl since 1988.
Despite all of his success in college and already in the NFL, though, Burrow will never forgive himself for losing that high school state championship eight years ago.
Joe Burrow's last playoff loss came in high school
Back in 2014, Burrow led Athens High School to the Division III state championship game against Toledo Central Catholic. The star recruit lit up the scoreboard by powering his offense to 52 points in the game, but Athens wound up losing by four in the end.
After the game, the blond-haired quarterback took the podium and described the loss as the "worst day of my life."
"Nothing mattered except that loss," Burrow told reporters after the game. "We put in all the hard work to get here, we just didn't end up making enough players in the end."
Burrow threw a rare interception in the third quarter that cost Athens a chance to put more points on the board, and he later said that pick would be the "only thing I'll be thinking about for a while."
A few years later, Burrow led LSU to a national championship by beating Oklahoma by 35 and Clemson by 17 in the College Football Playoff. Fast forward again to 2022, and he's gone 3-0 in his first three NFL playoff starts to send the Bengals to Super Bowl 56.
Burrow still thinks about that high school championship loss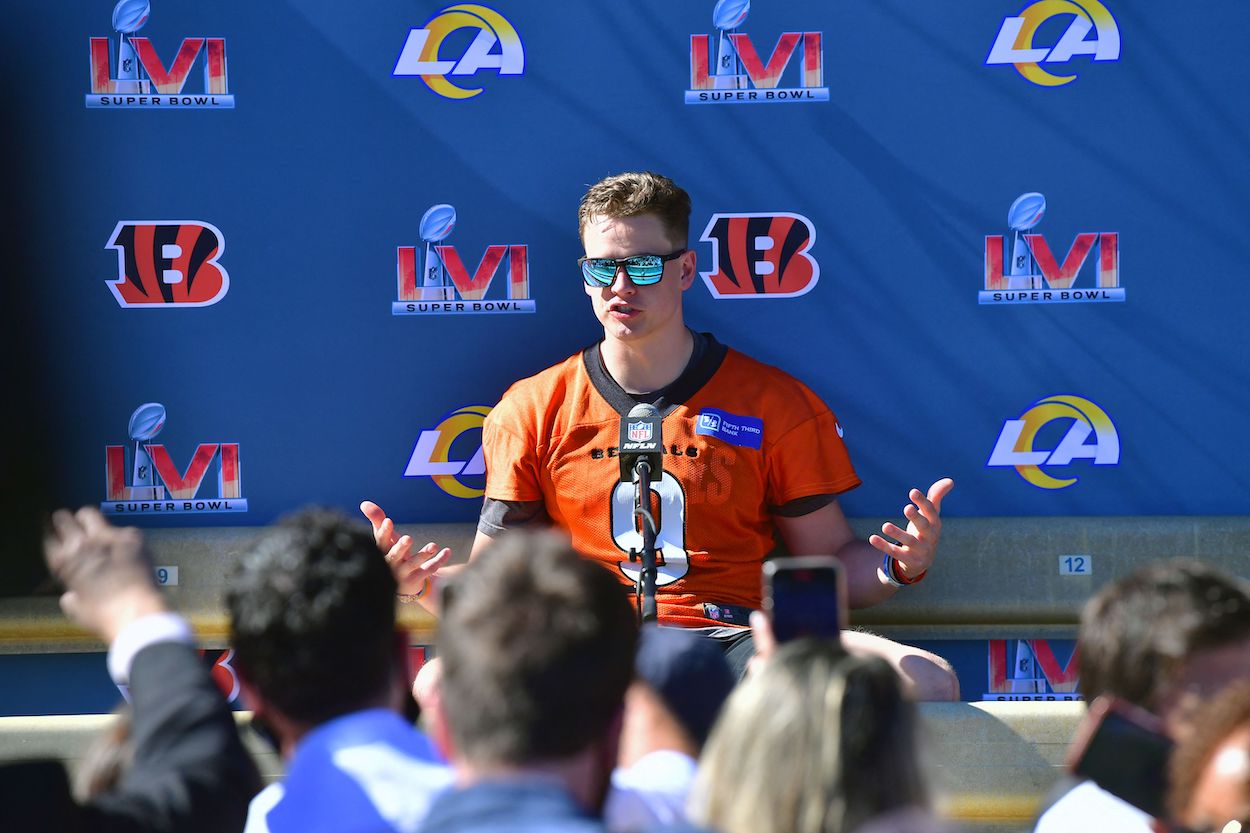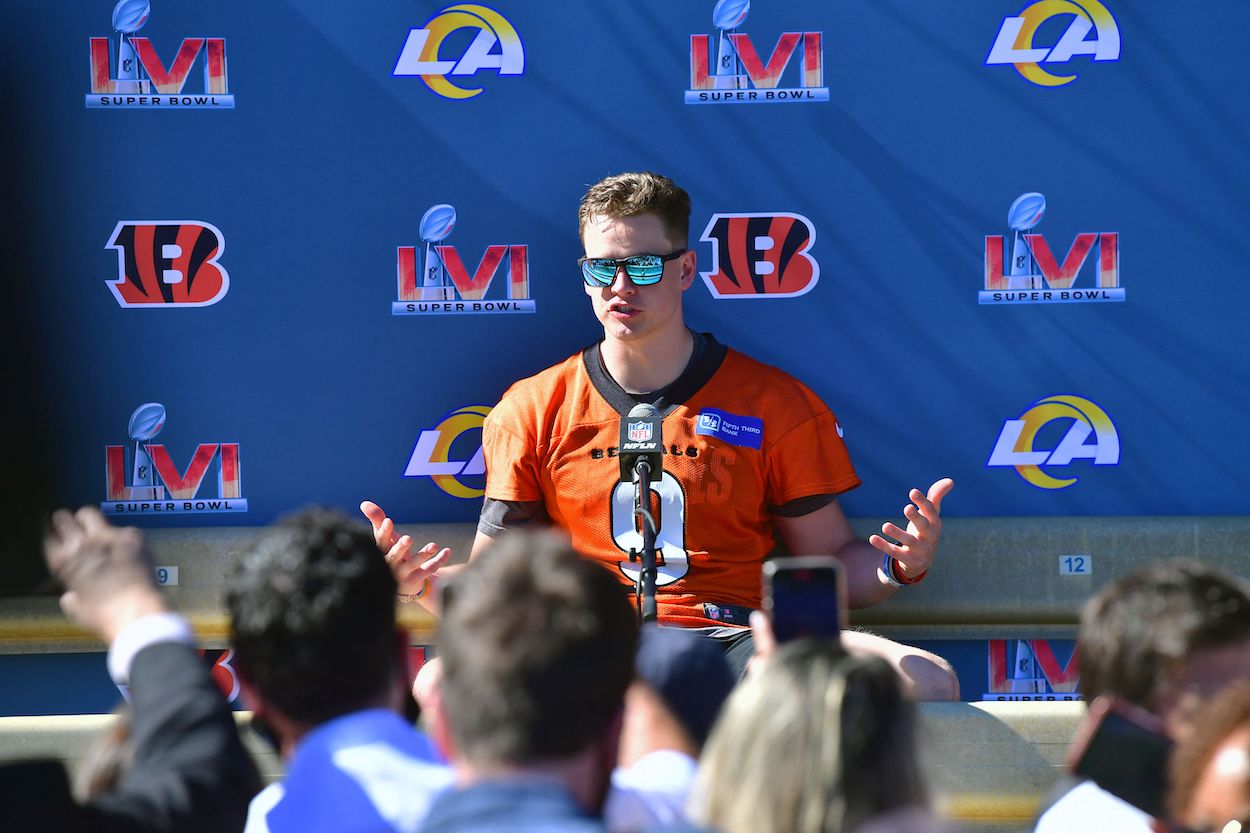 Burrow has enjoyed a massive amount of success ever since leaving Athens High School and chasing his NFL dream, but that doesn't mean he's stopped thinking about the 56-52 loss in that state championship game. Being the ultra-competitor he is, Burrow will always regret not being able to lead Athens to a championship in 2014.
"Oh man, I think about that game all the time," Burrow said Wednesday at a pre-Super Bowl press conference. "We were so close and playing a group of friends our entire childhood up to that point. It was kind of a culmination of a lot of hard work and time that we put in together, and we just didn't get the job done.
"That state championship in high school is going to be the one that eluded me."
Hopefully for Burrow, he won't add Super Bowl 56 to that list.
Not even a Super Bowl victory will numb the pain
With all that Burrow has been able to achieve after high school, you would think he'd be able to let go of a state championship game from eight years ago. But this isn't your typical NFL player.
Burrow is so obsessed with winning that he'll never forgive himself for that loss, and not even a Super Bowl victory this Sunday will get rid of the pain.
With how incredible Burrow has been in do-or-die games since then, it's hard to bet against him in the biggest game of his life.
Like Sportscasting on Facebook. Follow us on Twitter @sportscasting19.