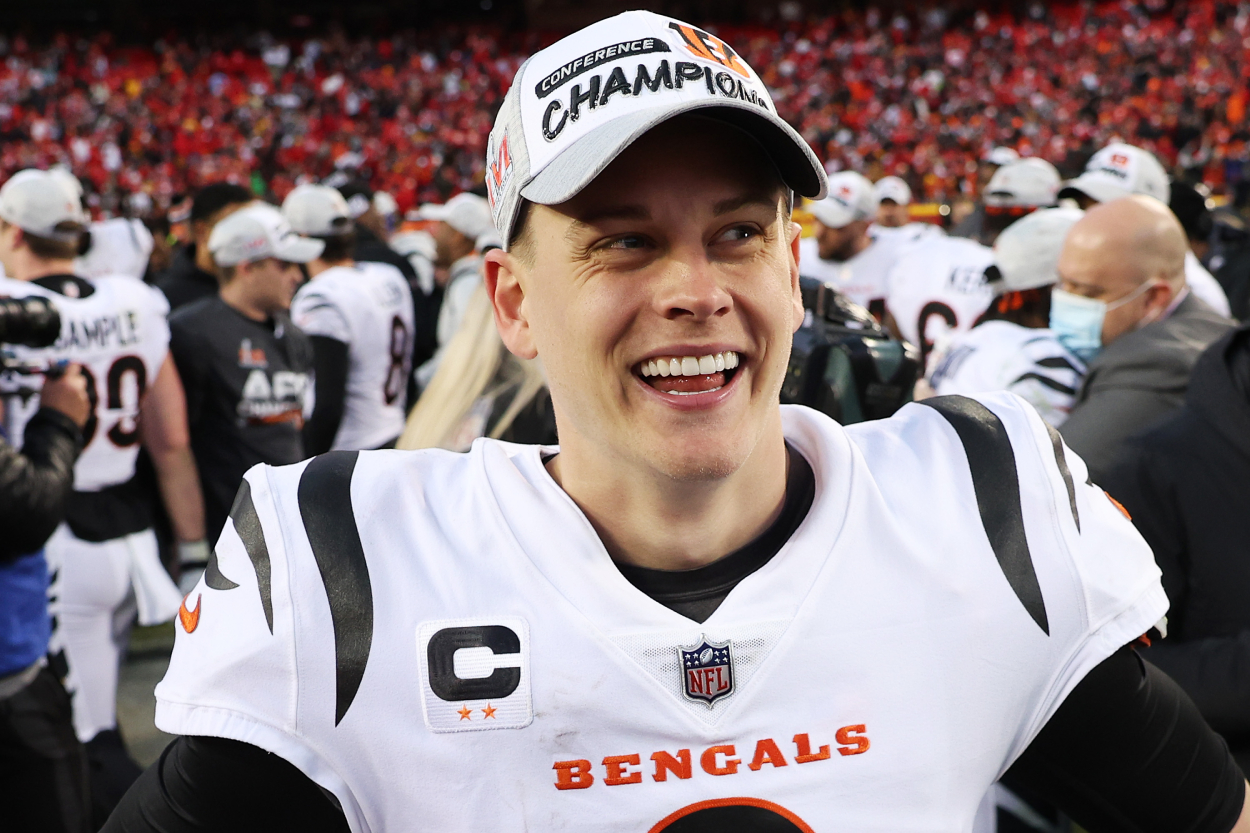 Joe Burrow: Where in Ohio Is the Bengals QB From?
Joe Burrow started his college career with the Ohio State Buckeyes before later joining the Cincinnati Bengals in the NFL. Here's a look at where he grew up in Ohio.
There are a million reasons why Joe Burrow has a special connection to the Cincinnati Bengals and the state of Ohio. However, the most meaningful is that he's from there.
Burrow is an Ohio guy.
Whether you heard it on TV or have read it in an article, you likely know Burrow, the Bengals quarterback, lived in Ohio until playing for LSU in college. But you may not know what part of the state he grew up in or how good a high school player he actually was during his teenage years.
So, we decided to look at where Burrow is from and how much success he had as a prep star.
Joe Burrow is from The Plains, Ohio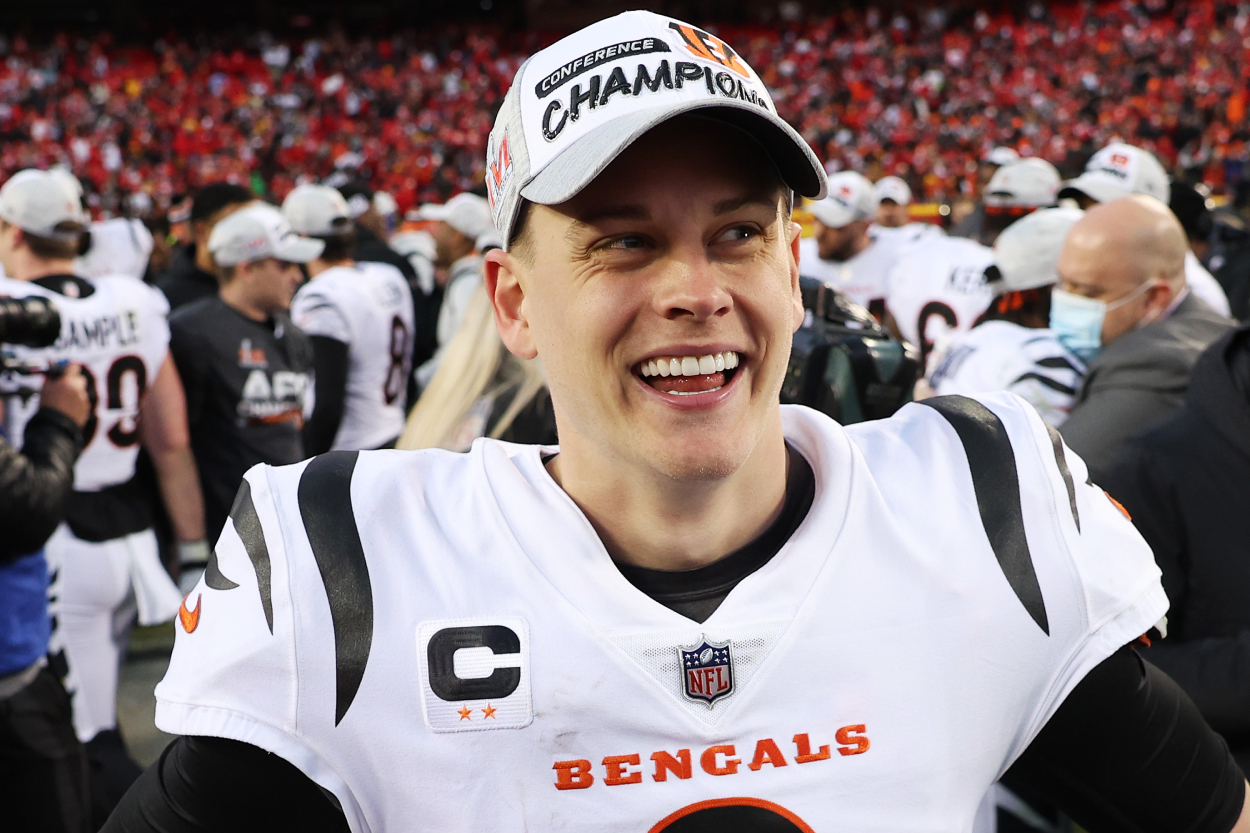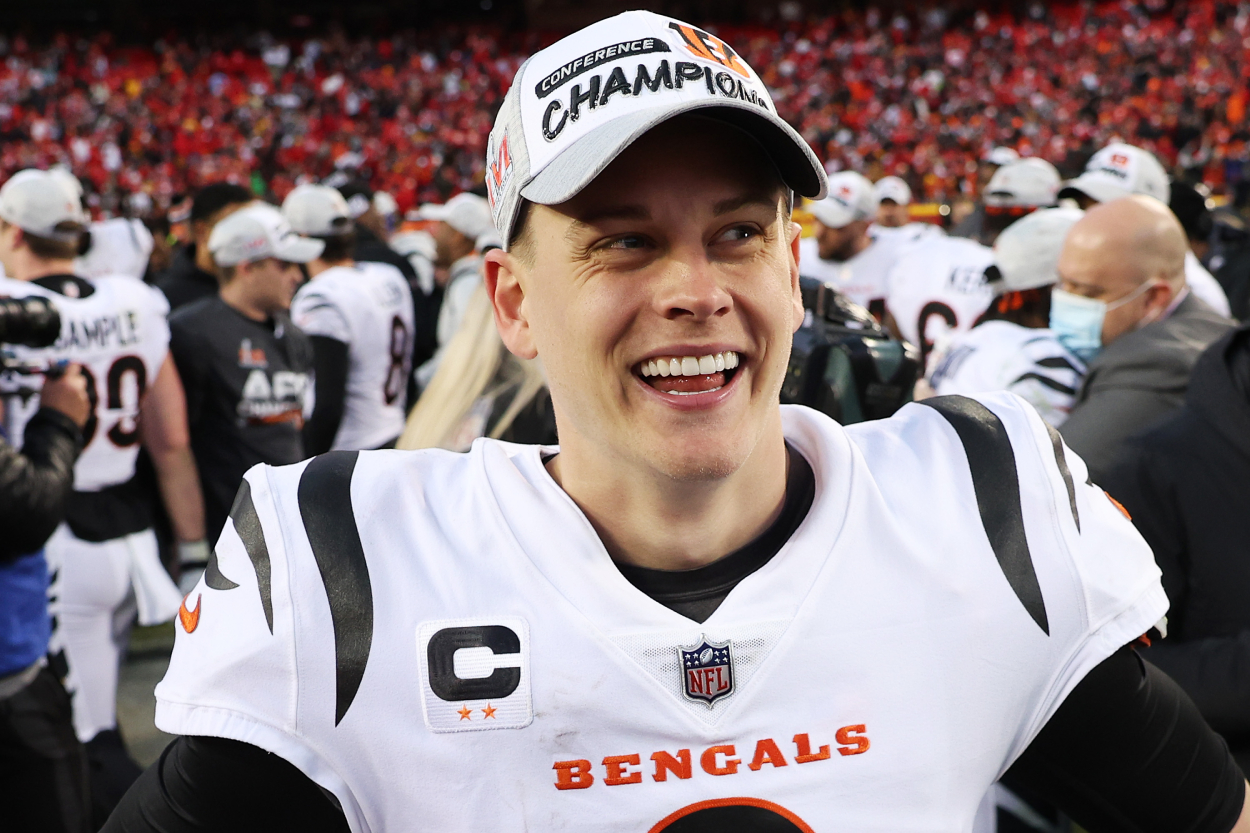 No, Joe Burrow is not from Cincinnati. He's from The Plains, Ohio, just a few miles from Ohio University.
His father, Jimmy Burrow, coached at OU for over a decade before retiring to watch Joe during his senior season at LSU in 2019.
In case you're wondering, The Plains' population is just under 3,000 people, and the town, which sits near the southeast corner of the state, is about two-and-a-half hours away from Joe's current home, Cincinnati. It's also a little over an hour away from where he started his college career, The Ohio State University in Columbus.
Given the size of the city, Joe quickly became a star once he began playing football at the town's Athens High School. And he took the program to heights it had never seen before.
Joe was a star at Athens High School
Joe Burrow eventually became a four-star prospect in high school, and he developed into one of the best quarterbacks in Ohio.
According to his LSU bio, Burrow won the school its first seven playoff games in program history. After winning the Ohio Gatorade Player of the Year Award in his junior season, Burrow earned Ohio Mr. Football honors as a senior. In his final high school season, he threw for close to 4,500 yards, 63 touchdowns, and two interceptions. He also led his team to the state championship game.
Overall, Burrow recorded 11,400 passing yards and 157 passing touchdowns in his prep career. He also ran for 2,000 yards and 27 TDs.
Joe's play led to him staying home for the first few years of his college career. He signed with the Ohio State Buckeyes but eventually took his talents elsewhere.
Joe Burrow played at Ohio State and LSU in college
Joe Burrow spent his first three college seasons at Ohio State but sat on the bench the entire time. He then entered 2018 in a QB competition, so he transferred to LSU and eventually became a star.
After recording 2,894 yards, 16 touchdowns, and five interceptions for the Tigers in 2018, the gunslinger threw for a remarkable 5,671 yards, 60 touchdowns, and six interceptions in 2019. He won the Heisman Trophy that season, and LSU dominated its way to a national title.
Burrow's play led to him going to No. 1 overall in the 2020 NFL Draft, and he has since returned home to Ohio to play for the Bengals.
Joey Franchise is now back home and dominating for the Cincinnati Bengals
Most players have to get used to a new home when they enter the NFL. Luckily for Joe Burrow, he went back to Ohio to play for the Bengals, and he has since become the state's king.
After a successful but injury-shortened rookie season, Burrow won the AP NFL Comeback Player of the Year Award in 2021. He led the Bengals to an AFC North title and a miraculous Super Bowl appearance, the first for the franchise since the 1988 campaign.
It appears he doesn't take playing at home for granted, either. He's an Ohio guy, and his connection to the state makes his success that much more special.
"Being from Ohio and being the quarterback of the Bengals is something that I'm really proud of," he said before Super Bowl 56, per the team's Twitter. "… As a team, we're excited to put a product on the field that the fans are proud of, and that kind of gives them bragging rights; they haven't had that in a while. So, I'm excited to give that to them."
Sure, Joe Burrow became a star in Louisiana at LSU. But Ohio raised him, and he doesn't shy away from that special connection he has with his team's fans.
College stats courtesy of Sports Reference