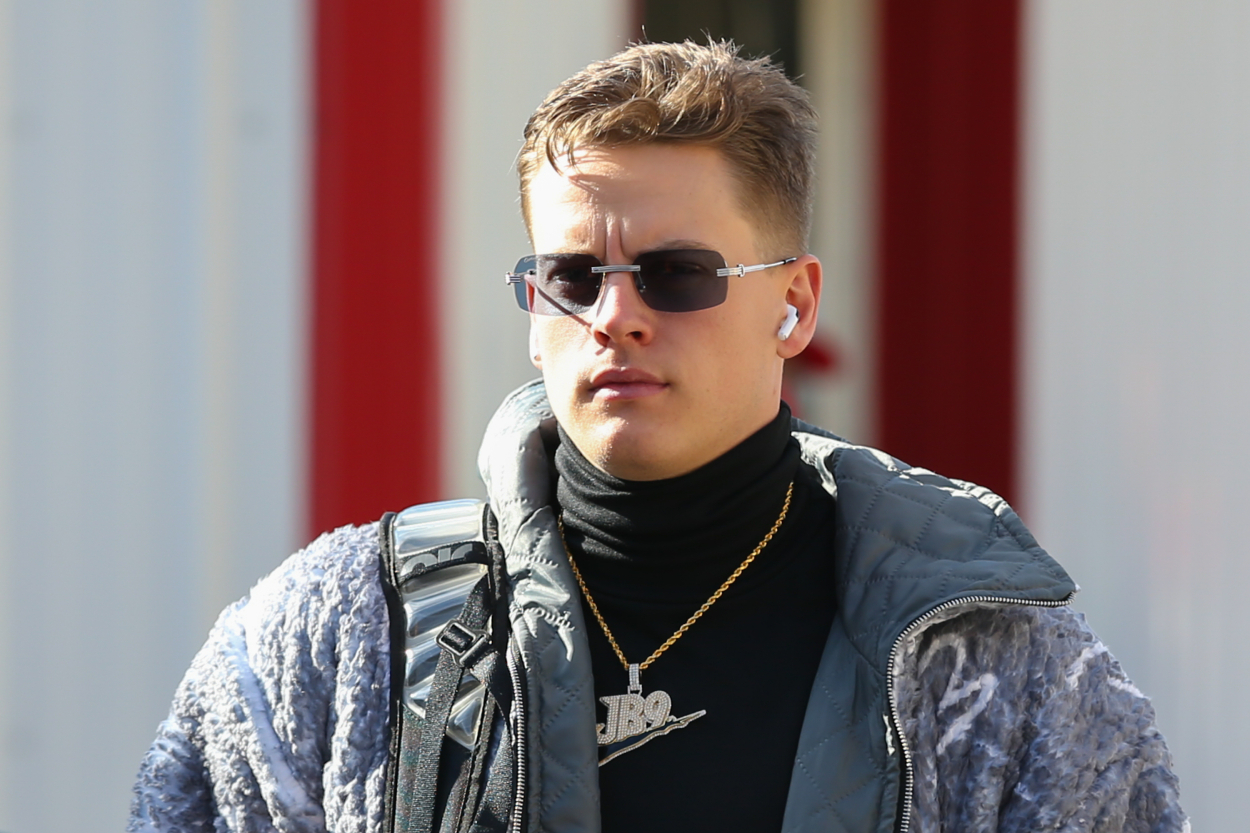 From Joe Brrr to Joe Shiesty, Joe Burrow's Long List of Nicknames Adds to His Legend
From Joe Brrr to Joe Shiesty, Cincinnati Bengals QB Joe Burrow's success has helped him rack up a long list of nicknames, and they all just add to his legend.
Cincinnati Bengals quarterback Joe Burrow became a walking legend during his time in college at LSU. The former Heisman Trophy winner proved to be an unreal talent and (as the late Stuart Scott would say) was as cool as the other side of the pillow.
Burrow made dominating teams look easy, eventually leading the Tigers to the 2019 national championship. He then celebrated the title with a cigar, looking much cooler than any other ordinary person would while smoking it.
However, Burrow's legend has only grown during his time in the NFL on the Bengals. And with his success has come an assortment of nicknames that only add to his overall image and cool factor.
Joe Burrow has a long list of nicknames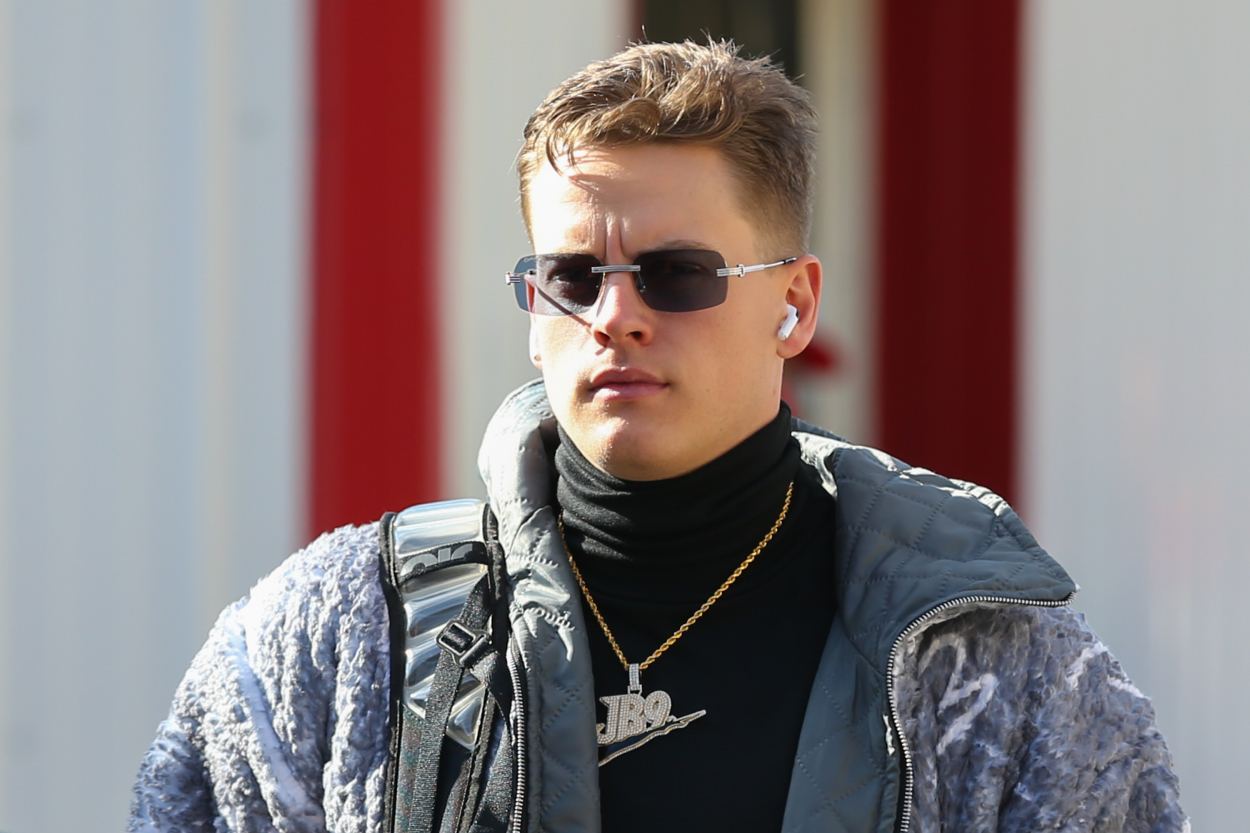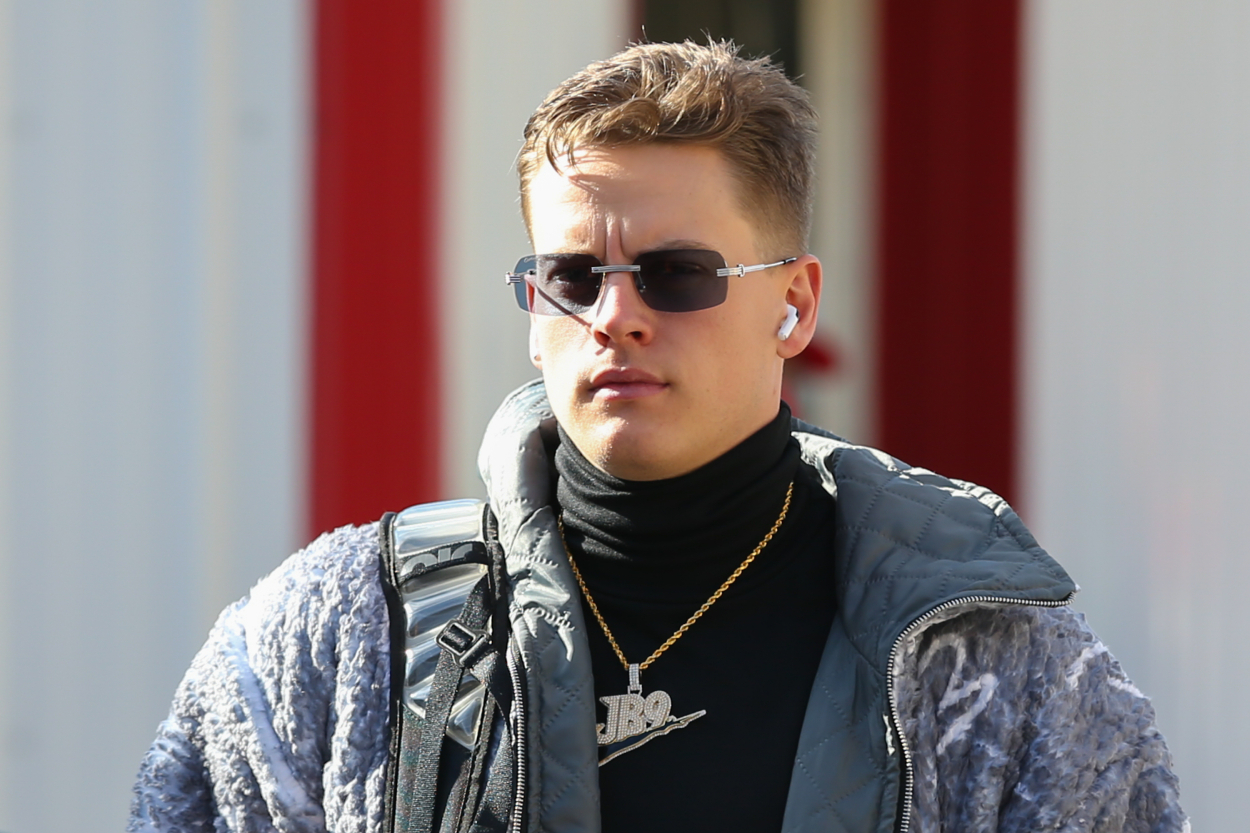 If you have followed Joe Burrow and the Bengals at all this season, you have likely seen fans call the quarterback various nicknames.
The most popular ones appear to be "Joe Shiesty," "Joe Brrr" (with rolling Rs), "Joey Franchise," and "Joe Cool." According to The Sporting News, fans began using the "Joe Shiesty" and "Joe Brrr" monikers after a TikTok user called him those names earlier this season, likely playing off the name of the famous rapper Pooh Shiesty and his ad libs, which include "brrr."
Urban Dictionary (a source none of us should take seriously) says "Shiesty" refers to a greedy or inconsiderate action. So, maybe Burrow is inconsiderate of other teams when tossing dimes all over their defenses?
"Joey Franchise" likely came to be because of the fact he's the Bengals' franchise quarterback. And "Joe Cool" has to do with him being calm under pressure. Fans often called NFL legend Joe Montana that name as well.
Those aren't all of Burrow's nicknames, though.
According to Local12 in Cincinnati, a fan trademarked "Jackpot Joey" after the Bengals selected him No. 1 overall in the 2020 NFL Draft. Some also began calling him "Tiger King" following the release of the 2020 documentary with that same name. The main character in the doc goes by Joe (Joe Exotic) as well, and Burrow played for the Tigers in college before later joining the Bengals, a type of tiger, in the NFL.
You have also probably heard fans call him "Joe Chill," "Smokin' Joe," and "Joe/Joey B" (H/T The Sporting News). Bengals wide receiver Ja'Marr Chase told CBS Sports that he calls him "JB." And after Burrow and Cincy won the AFC Championship Game over the Kansas City Chiefs, "Joey Super Bowl" and "Super Bowl Joe" began popping up on Twitter as well.
Whatever you prefer to call the quarterback, though, his nicknames just add to his legend.
Joe Burrow's nicknames add to his cool factor
Before the 2021 season, the Bengals hadn't been good in years. And the last time they were considered "cool" was when Chad Ochocinco/Chad Johnson (another star with multiple nicknames) was making highlight-reel plays every game.
Joe Burrow, though, has brought a swag, confidence, and coolness the franchise has never really had. He doesn't just play at a high level (4,611 yards, 34 touchdowns, and 14 interceptions in 2021 after an injury-shortened rookie year), but Burrow will walk into a game wearing a fur coat with a chain around his neck and stroll into a press conference afterward wearing Cartier glasses. 
Andy Dalton would never.
Burrow's confident personality on and off the field makes the Bengals one of the most exciting teams to watch, and fans are just jumping onto his bandwagon by calling him any of his cool nicknames.
The Bengals QB will likely earn more nicknames as his career progresses
Joe Burrow's career is just getting started, so he will likely receive more and more nicknames as he continues to find success in Cincinnati.
This year, Burrow proved to be the real deal, earning the NFL Comeback Player of the Year Award following his season-ending injury in 2020. He then showed he has the clutch gene by winning the Bengals their first playoff game since the 1990 season and leading them to their first Super Bowl since the 1988 campaign. 
Burrow threw for 842 yards, four touchdowns, and two interceptions through his first three playoff games, and he completed 68.8% of his passes. That's pretty remarkable for only a second-year player.
Whether you call him Joe Shiesty, Joe Brrr, Joey Franchise, or just Joe Burrow, you will probably see the star quarterback on your TV for years to come. He's proving he has what it takes to become an NFL legend.
Stats courtesy of Pro Football Reference