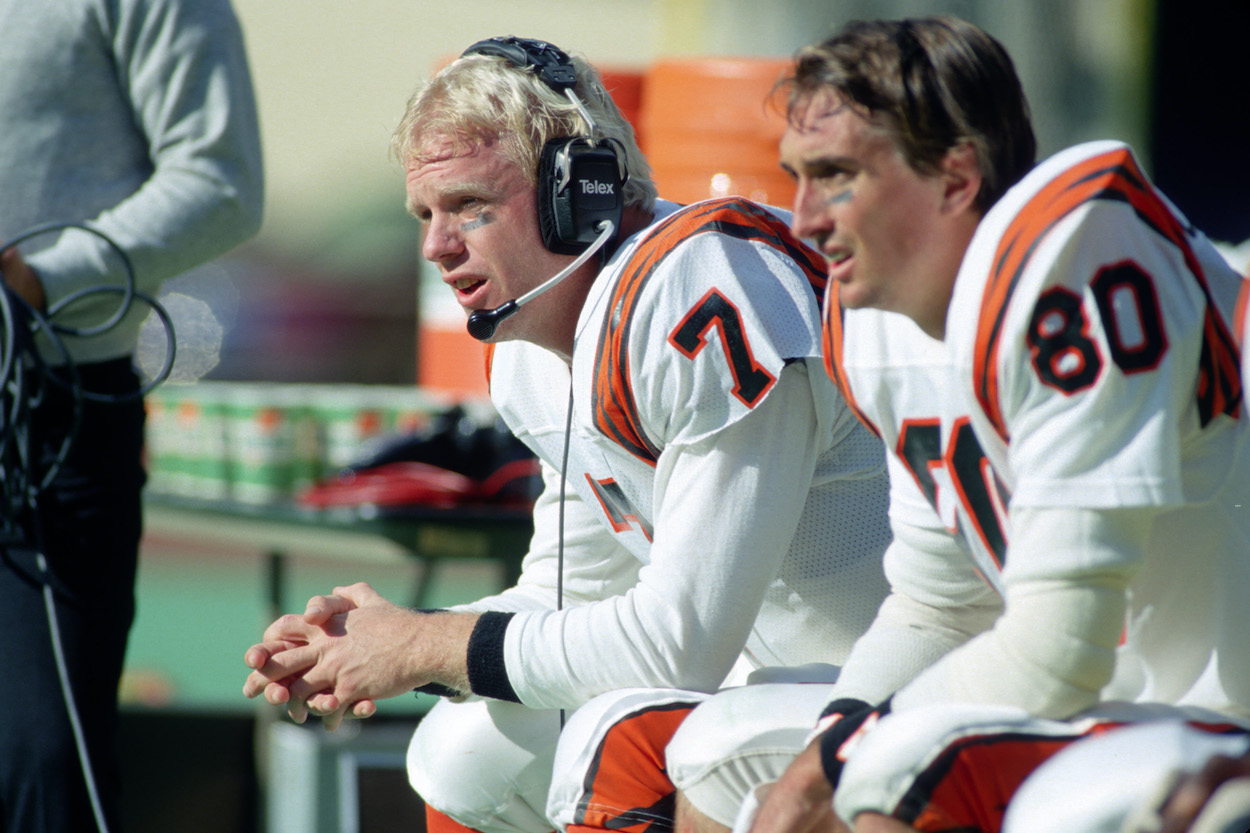 Cris Collinsworth Details the Striking Similarity He Sees Between the 2022 Bengals and His 1980s Super Bowl Teams
Cris Collinsworth was a member of the Bengals' two Super Bowl teams in the 1980s, and he thinks the 2022 team is similar in one specific way.
Cris Collinsworth must be an unbiased voice in his job as an NBC color commentator, but deep down, he'll always be a fan of the Cincinnati Bengals.
Collinsworth spent his entire NFL career in Cincy. He was a member of both Bengals teams that reached the Super Bowl in the 1980s, and because neither of those squads came away with a championship, he'll secretly be rooting for the orange and black while he calls Super Bowl 56 from the booth.
In a recent interview, Collinsworth detailed how this 2022 team is actually similar to the two Super Bowl teams he was a part of decades ago.
Cris Collinsworth played in two Super Bowls with the Bengals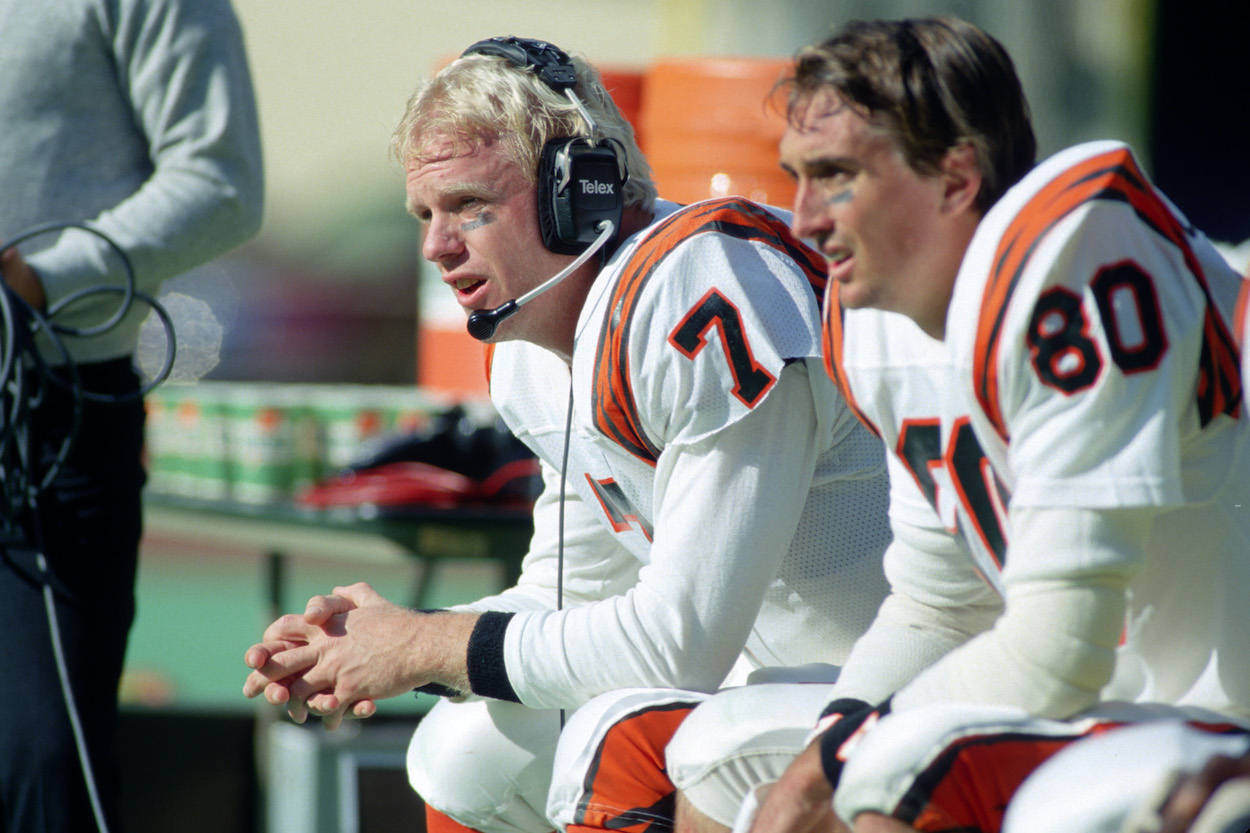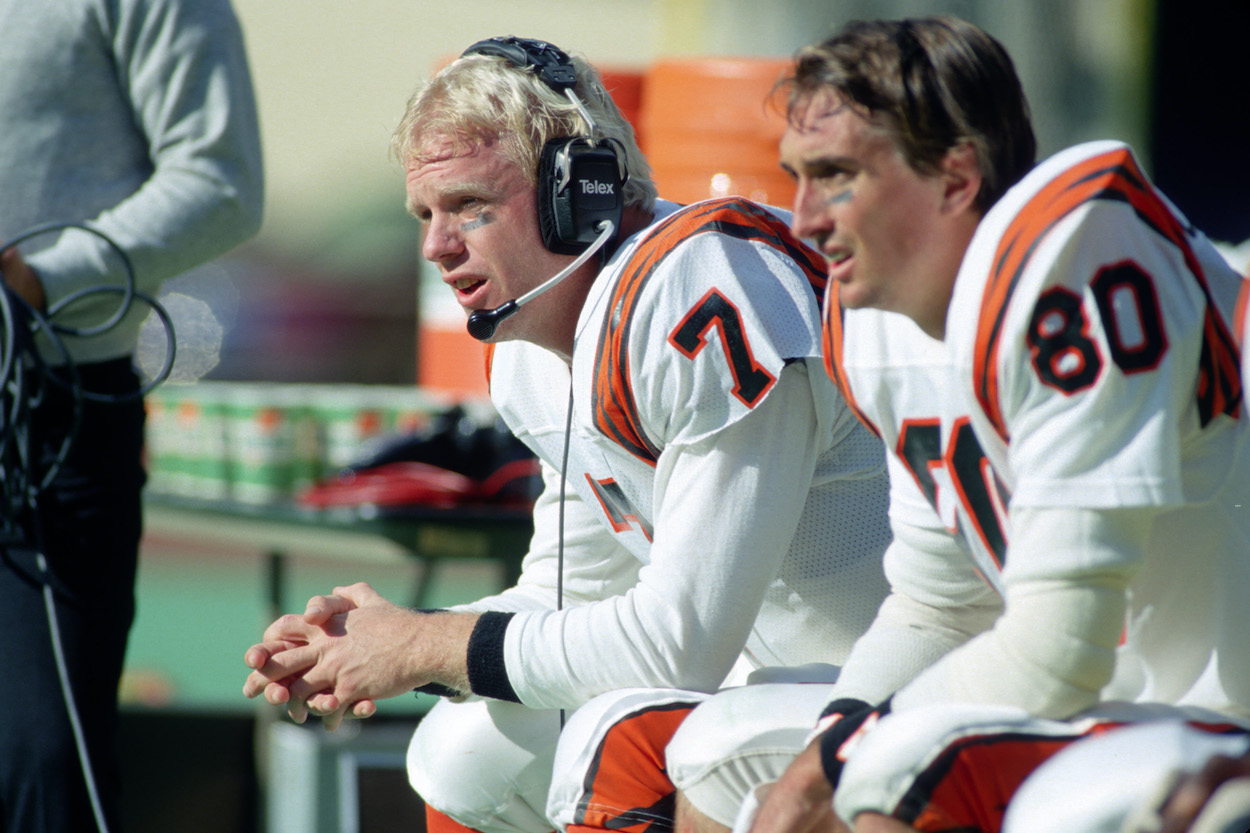 The Bengals have been to only two Super Bowls in their 54-year history, and Collinsworth was on the team for both of them. In 1981 and 1988, Collinsworth lined up at wide receiver for Cincinnati and recorded a combined total of eight catches for 147 yards in those games.
Cincy lost both Super Bowls to the San Francisco 49ers, but more than 30 years later, Collinsworth is thrilled to see his old team back in the big game.
"I'm obviously excited. I'm human," Collinsworth recently told the Associated Press. "It's going to be fun. I would have bought a ticket regardless to go watch this game. I just happen to get the best seat in the house."
Collinsworth will handle broadcast duties with his longtime partner, Al Michaels for NBC. Because the Bengals didn't play on "Sunday Night Football" once this year, though, Collinsworth had to do some extra research on his former team leading up to Super Bowl 56.
"It was a weird week for me that I had to do almost all my preparation with the Bengals because I knew so much more about the Rams," he said. "I probably have more relationships with the Rams than I did the Bengals. I had never met the offensive or defensive coordinator before (the past couple weeks). I had only met Zac Taylor a couple of times before."
Collinsworth sees a similarity between the 2022 Bengals and the 1980s Bengals
Both the 1981 and 1988 Bengals reached the Super Bowl thanks to their quarterback play. Ken Anderson and Boomer Esiason both won the NFL MVP award in the same seasons they led Cincinnati to the Super Bowl.
In reminiscing about those two teams, Collinsworth said this year's squad is eerily similar because of Joe Burrow.
"The one thing all three had in common was great quarterback play. Kenny Anderson and Boomer Esiason had MVP seasons, and certainly what Joe Burrow has done this year is fairly phenomenal. Joe has captured the hearts of this city. I don't know that maybe since Pete Rose has there been a player that sort of captured this city the way that Joe Burrow has."

Cris Collinsworth
Burrow is already a beloved figure in the city of Cincinnati, but he can become a home-grown hero with a win this Sunday.
Joe Burrow is on his way to becoming the greatest QB in Bengals history
Burrow has some big shoes to fill in Cincinnati. Anderson and Esiason both made multiple Pro Bowls and each won an MVP award with the Bengals, but neither was able to bring the city a world championship.
Burrow has the opportunity to do what Anderson and Esiason couldn't this Sunday. If he can, he'll already be on the fast track to becoming the greatest quarterback in franchise history.
Can he finish the job and give Cincinnati its first Super Bowl title?
Like Sportscasting on Facebook. Follow us on Twitter @sportscasting19.