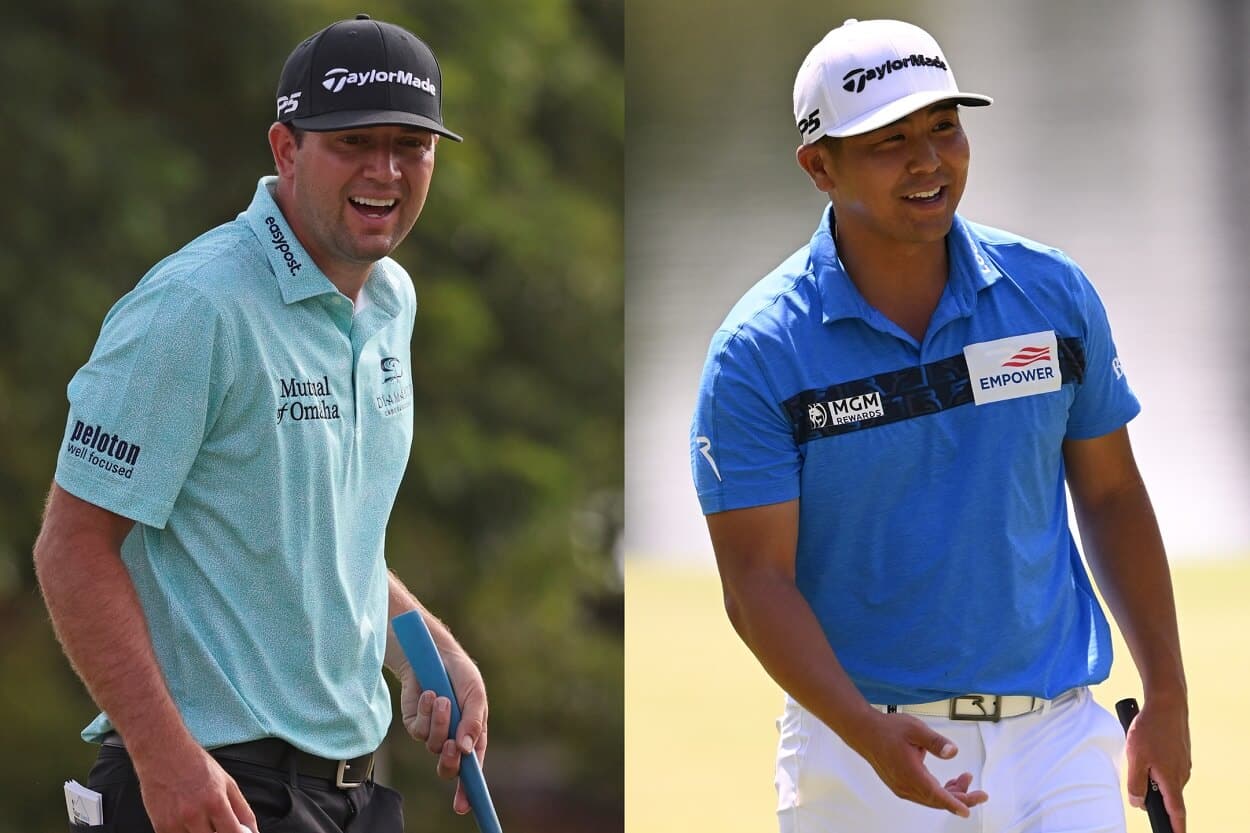 Taylor Montgomery and Kurt Kitayama Helped Fund Their Pro Careers By Winning a Huge Putting Contest
Taylor Montgomery and Kurt Kitayama once won the team portion of the Major Series of Putting.
While Taylor Montgomery and Kurt Kitayama are now two of the top players on the PGA Tour, they were once just young pros doing anything they could to get to the next level. And before that, they were college teammates for a couple of seasons at UNLV.
Kitayama, the older of the two, turned pro in 2015 and spent most of the first two years of his career on what's now known as the Korn Ferry Tour. He had a decent run to start 2017, cracking the top 1000 in the Official World Golf Ranking for the first time, but struggled to close out the season and ended the year ranked 1,121st.
Montgomery joined the professional ranks in 2017 and hit the min-tour circuit in and around his home state of Nevada. He'd struggled a bit with his ball striking over his final two seasons with the Rebels but was always a strong putter. And it was those putting skills that helped him win a sizeable check during his first year as a pro, only it wasn't during a typical event. And it was at that same event that he and Kitayama shared another chunk of change as a team.
Taylor Montgomery won the individual portion of the Major Series of Putting and the team portion with Kurt Kitayama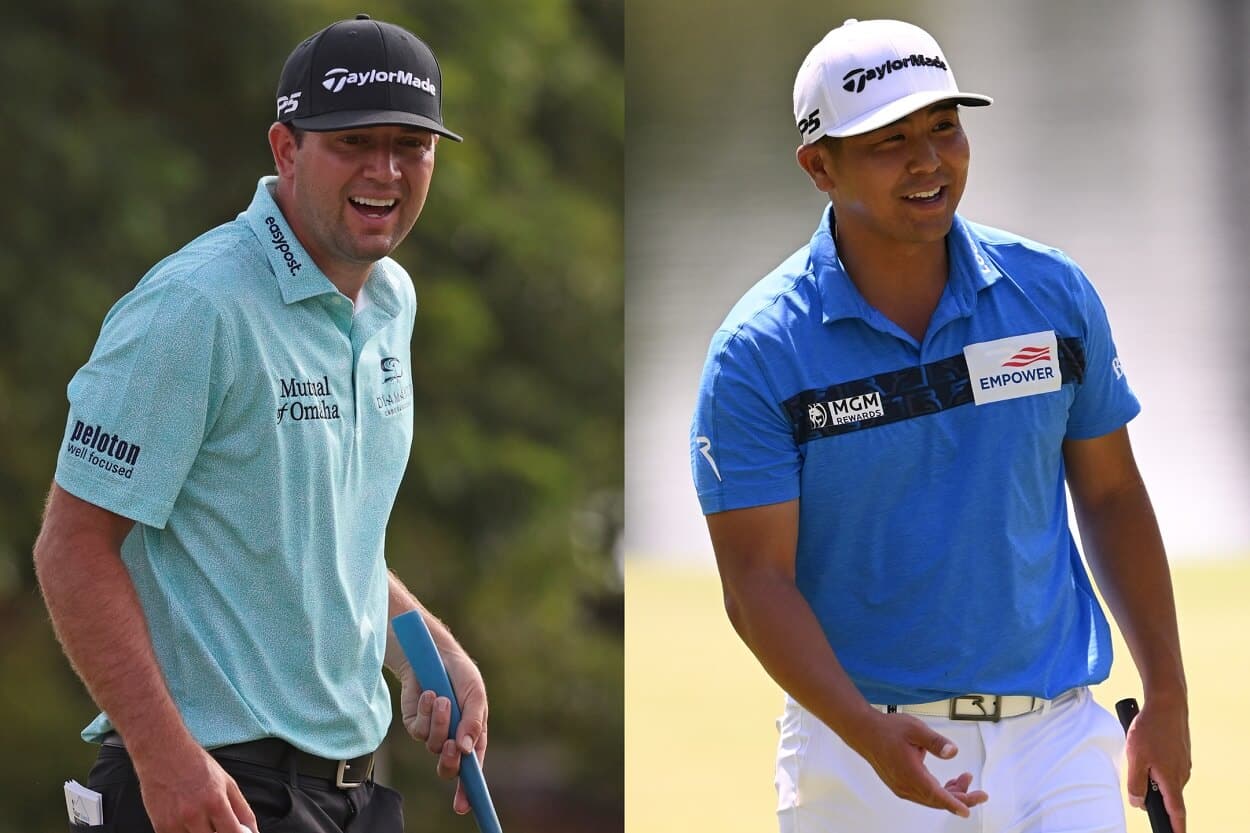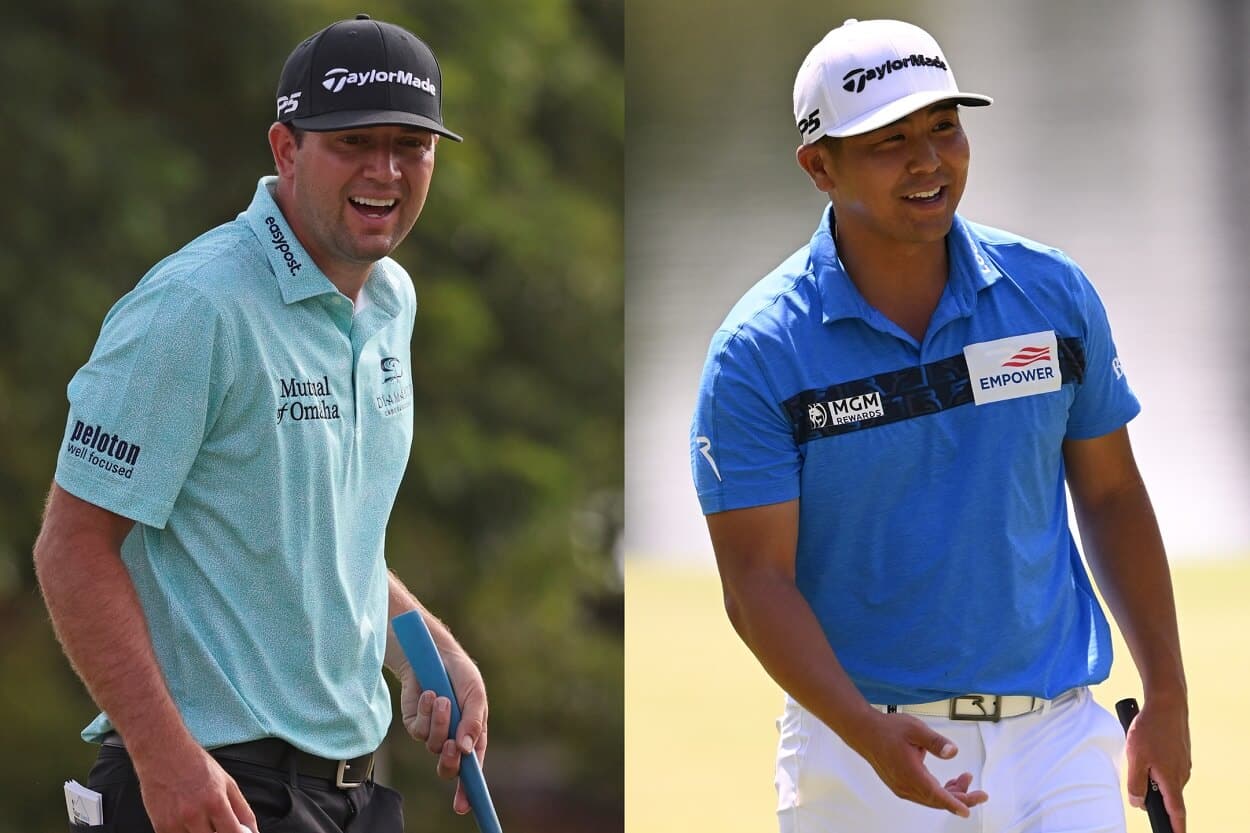 In late 2017, Taylor Montgomery and Kurt Kitayama each participated in the inaugural Major Series of Putting in Las Vegas, a 10-day event featuring both an individual component and a team competition.
And this wasn't some small-time tournament. It was set in a stadium and had announcers and music and gambling (it is Las Vegas, after all), and a massive leaderboard tracking players throughout the event. And of all the great putters on hand, Montgomery turned out to be the best.
In the individual event, Montgomery took the $75,000 top prize, easily the biggest check of his young pro career. And in the team portion of the tournament, he and Kitayama split the $30,000 winner's share. As Kitayama had won just $41,009 in 20 Korn Ferry Tour events in 2017, his $15,000 share was certainly helpful as well. And the $90,000 won by Montgomery undoubtedly helped fun his budding pro career.
Over the next few years, Kitayama spent time on the Asian Tour and the European Tour, where he actually made some pretty incredible history. He then went back to the Korn Ferry Tour and finally earned his PGA Tour card in 2021.
Montgomery eventually made his way to the Korn Ferry Tour as well and earned full-time status on the PGA Tour in 2022. In 2023, the two reunited as teammates in the Zurich Classic of New Orleans.