Team OG Breaks Huge E-Sports Record At DotA 2's 'The International 2019'
E-sports have come a long way in the last decade alone, and no organized tournament exhibits that progress better than The International. Each year, Valve Corporation holds a massive DotA 2 tournament with invites sent to the top teams, and remaining spots held open for teams to jockey for in open qualifiers.
Every year the prize pool grows, fueled by fans purchasing in-game items that contribute to the grand prize. This year was the tournament's ninth year running, and The International boasted a prize pool of $34.3 million split among 18 teams.
This year, however, represented a big first for the DotA 2 community — for the first time in DotA 2 history, a single team has won The International and the Aegis trophy two years in a row. Could this be the start of a dynasty?
Team OG's 2018 Cinderella story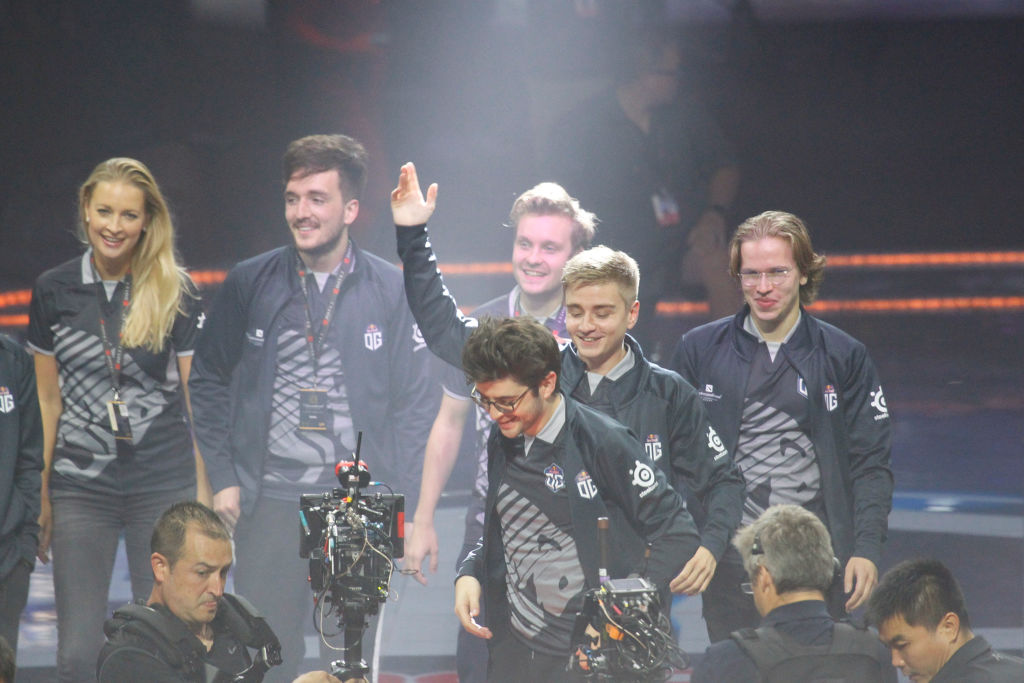 Any avid DotA 2 fan can sing the praises of team OG — especially after this weekend. However, OG's win last year was a major upset.
When OG first entered the scene, captained by beloved pro player Johan Sundstein — N0tail in the DotA 2 scene — it felt like their days were numbered. Though N0tail is a famously skilled, humorous, and upbeat player, the European DotA 2 scene is saturated with skilled teams, and it felt as if OG never stood a chance in qualifying their relatively new team into The International.
In order to make it to the main event, OG had to weather a challenging series of best-of-one games in the open qualifiers. The team succeeded, earning a place in European regionals, where they didn't drop a single game until the finals. The finals saw them win 3-1 against team Wind and Rain, granting them a position in The International. 
OG was considered the underdog throughout the entirety of The International — nobody thought this upstart team could make it to the Aegis. OG even featured a player who had never been on a pro team before — Topias Miikka Taavitsainen, or Topson. But N0tail, Topson, and the rest of the crew proved everyone wrong after pulling out clean execution and strategically informed draft picks throughout the main event.
In an upset that blew the minds of DotA 2 fans everywhere, OG came back from an initial 2-0 losing position in a best-of-five series against team PSG.LGD for the grand final. N0tail brought his team to a 3-2 victory. But he didn't plan on stopping there. 
No Chinese teams left standing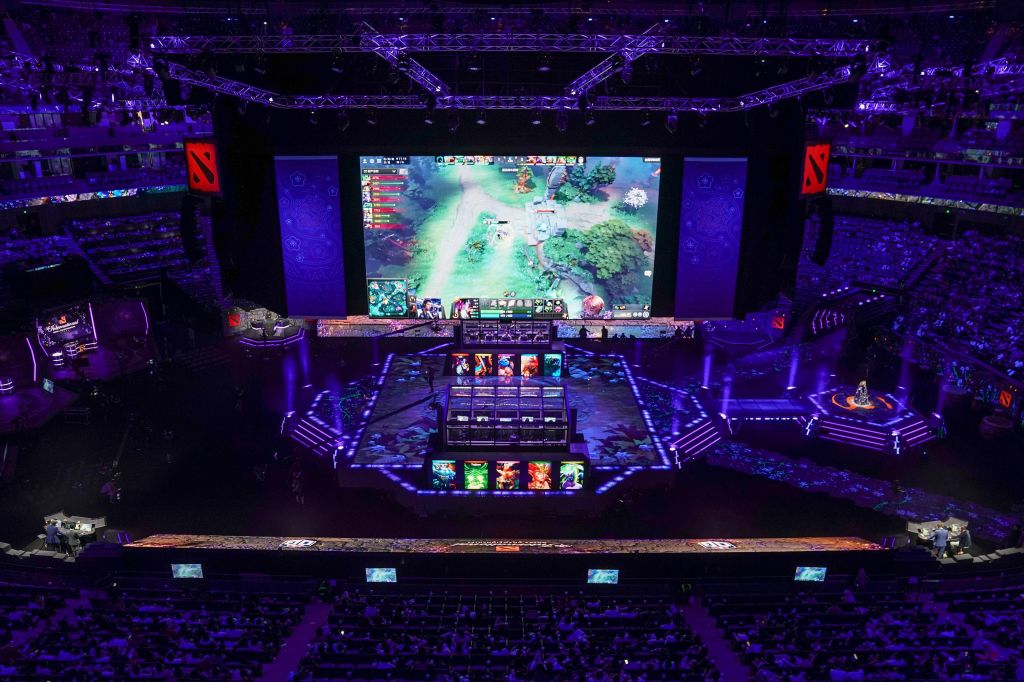 For the first time in nine years, The International was held in Shanghai, China. For Chinese DotA 2 fans, this was a major boon — not only could they watch on their own time, but it was an opportunity for the highly-skilled Chinese pro teams to win on their home turf.
However, it wasn't meant to be. Team OG fought against the only Chinese team left standing in the semifinals — PSG.LGD, their nemesis from TI8 last year. PSG.LGD had an opportunity to redeem themselves after losing the grand finals last year, but OG was able to cap them out of the tournament with a stunning 2-1 victory.
Chinese fans were understandably sad to see their last chance at a home turf victory knocked out of the running. That being said, the Chinese DotA 2 scene is wildly supportive of OG, acknowledging and respecting their skill after last year.
Team OG takes home the grand prize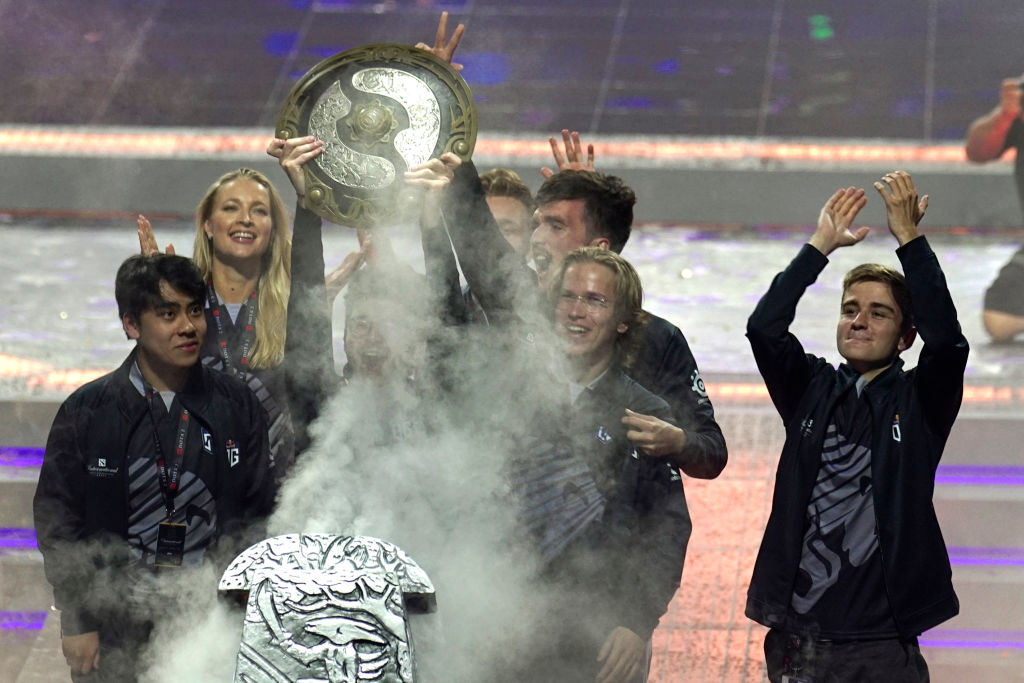 With Chinese, European, and plenty of other global fans behind them, OG took to the main stage to square off against team Liquid — another European team.
These two teams were very familiar with each other, and fans throughout the Shanghai Mercedes-Benz arena were drastically split between the powerhouses. OG left fans concerned after a difficult game 1 which saw them unable to clinch their late-game strategy despite Topson's masterful play on Tiny.
N0tail wasn't done yet, and after an unstoppable performance in game two and three, OG drafted their game-breaking new Io core strategy for game four, claiming the Aegis once more after an exciting last match. For the first time, DotA 2 has a two-time winner of The International.
For team OG this is surely an affirming moment — enormous amounts of planning, strategy, practice, and in-the-moment execution all came together and paid off for the once-upstarts. A fledgling team no more, these five have cemented themselves as legends among the DotA 2 community.