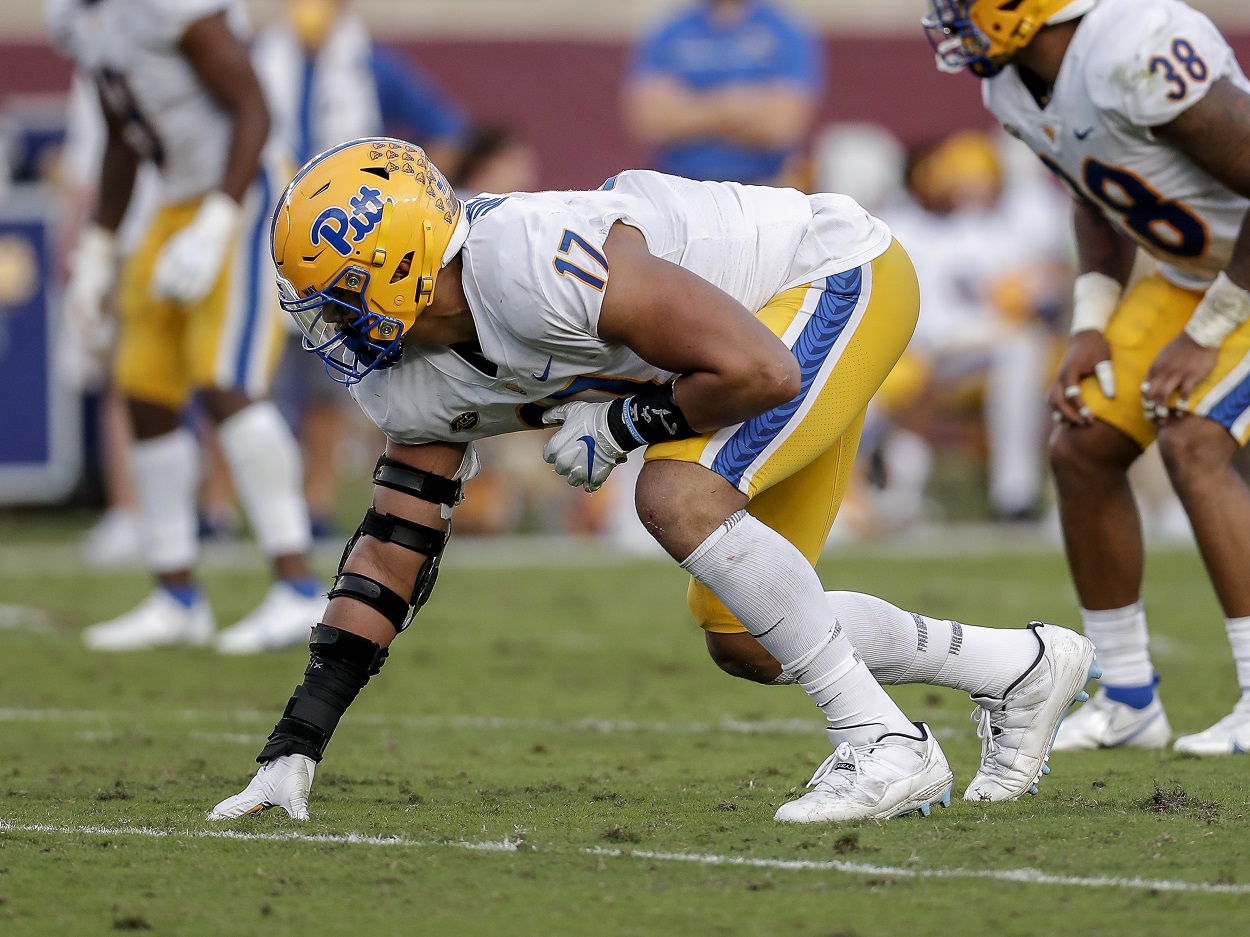 Tennessee Titans All-American Draft Pick Rashad Weaver Charged With Assaulting a Woman, Reportedly Told Police He 'Had No Problem Hitting a Female If They Needed It'
All-American defensive end and Tennessee Titans draft pick Rashad Weaver has been charged with assaulting a woman in Pittsburgh.
Rashad Weaver, an All-American defensive end out of the University of Pittsburgh who was recently taken in the fourth round of the NFL draft by the Tennessee Titans, has been charged by the Pittsburgh Police Department with assaulting a woman stemming from an incident that took place on April 18.
Rashad Weaver was a consensus All-American defensive end at Pitt in 2020
After originally committing to Michigan out of Cooper City (FL) High School, Weaver backed out and accepted a scholarship at Pitt, where he redshirted his first year in 2016. In 2017, he appeared in 12 games for the Panthers, starting five of them, and made 28 tackles, six for a loss, including three sacks. He became a full-time starter the following season and recorded 47 tackles in 14 games, including a team-high 6.5 sacks.
Just ahead of the 2019 campaign, Weaver tore his ACL and was lost for the season but returned in 2020 and had a fantastic year with 34 tackles in nine games, 14 for a loss, including 7.5 sacks. He earned First-Team Defense honors in the ACC and was also named a consensus All-American, Pitt's first since 2016 and the Panthers' first defensive All-American since Aaron Donald.
Weaver has been charged with one count of simple assault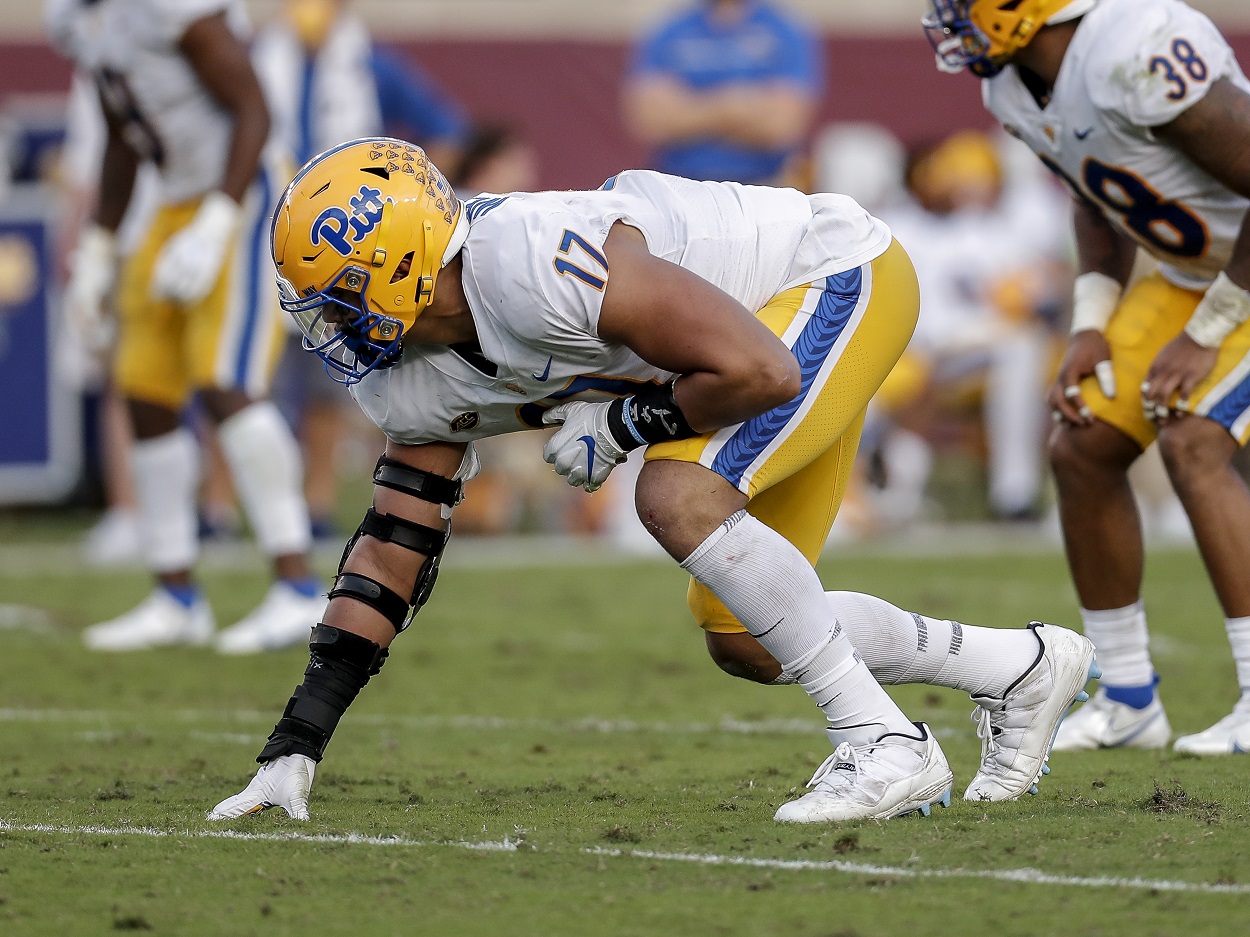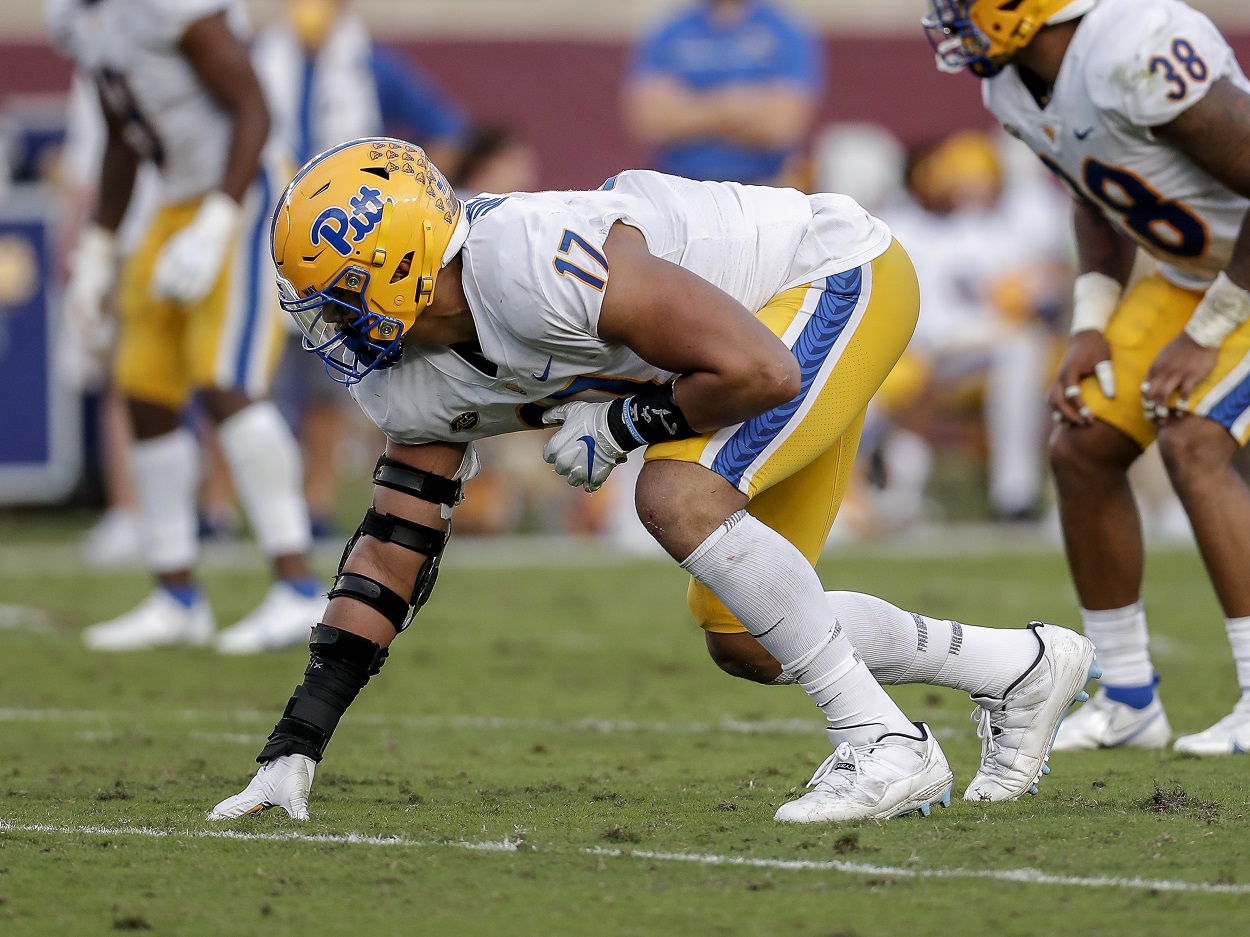 On Monday, the Pittsburgh Post-Gazette reported that Weaver has been charged with one count of simple assault in connection with an incident that occurred in the early-morning hours of April 18.
The criminal complaint filed in magisterial district court says police arrived at a scene on Pittsburgh's South Side at 2:28 a.m. and found a woman lying on the ground. One witness said she saw a large man, later identified as Rashad Weaver, punch the woman while another said she didn't see Weaver, who was not at the scene when police arrived, punch the woman but did see her fall. One officer stated in the complaint that "he observed no injury consistent with a punch to the head."
It was said that Weaver and the woman had an argument at a nearby bar a few minutes before the incident and had to be separated by police after he said she spilled a drink on him. The woman later told officers that she'd purposely thrown her drink at Weaver during the argument.
The two were said to have taken different streets a block apart after leaving the bar but according to the complaint, Weaver told police that he "had no problem hitting a female if they needed it." Weaver's attorney has denied all allegations, calling them "completely false and reckless."
The Tennessee Titans apparently had no idea charges had been filed
One day after the complaint was filed, which occurred last Friday, Weaver was selected in the fourth round of the NFL draft (No. 135 overall) by the Tennessee Titans.
What's interesting to note here is that the Titans were completely unaware of the allegations against their pick, as they revealed in a statement on Monday after the news hit the mainstream (h/t ESPN).
"We were made aware of this news this morning. We obviously take this seriously and are in the process of gathering details and working with the league."

Tennessee Titans statement on Rashad Weaver
A preliminary hearing on the matter is currently scheduled for October 5.
Stats courtesy of Sports Reference