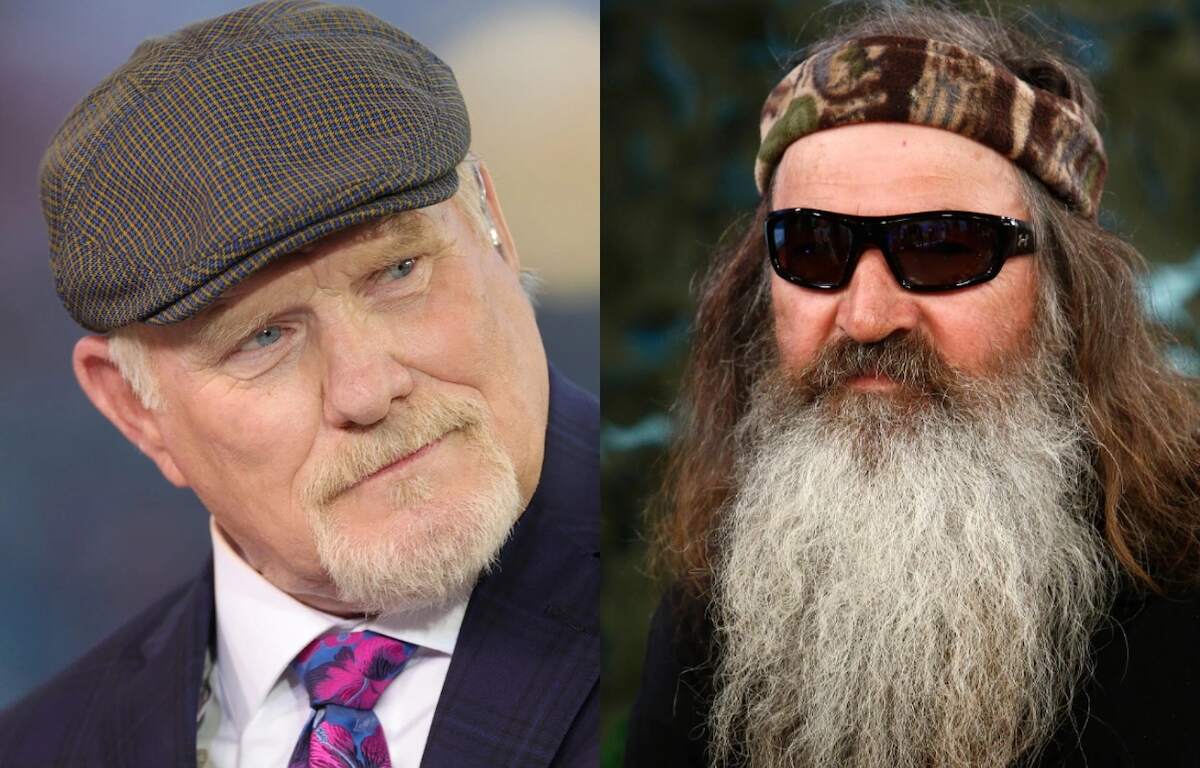 Terry Bradshaw Reminisced on Playing Alongside 'Duck Dynasty' Star Phil Robertson in College: 'All He Wanted to Do Is Shoot Stuff'
Terry Bradshaw had plenty to laugh about when discussing the times he had in college with Phil Robertson, the former Louisiana Tech quarterback and 'Duck Dynasty' star.
Despite winning four Super Bowl rings and earning a spot in the Pro Football Hall of Fame, Pittsburgh Steelers legend Terry Bradshaw might not even be the most famous member of the 1967 Louisiana Tech Bulldogs' quarterback room.
Decades before becoming the lovable grandfather figure on Fox Sports' NFL coverage, Bradshaw served as the backup quarterback behind Phil Robertson, the future Duck Dynasty star. In a recent documentary, Bradshaw looked back fondly on the two years he spent as Robertson's teammate.
Terry Bradshaw joked about his time alongside Phil Robertson at Louisiana Tech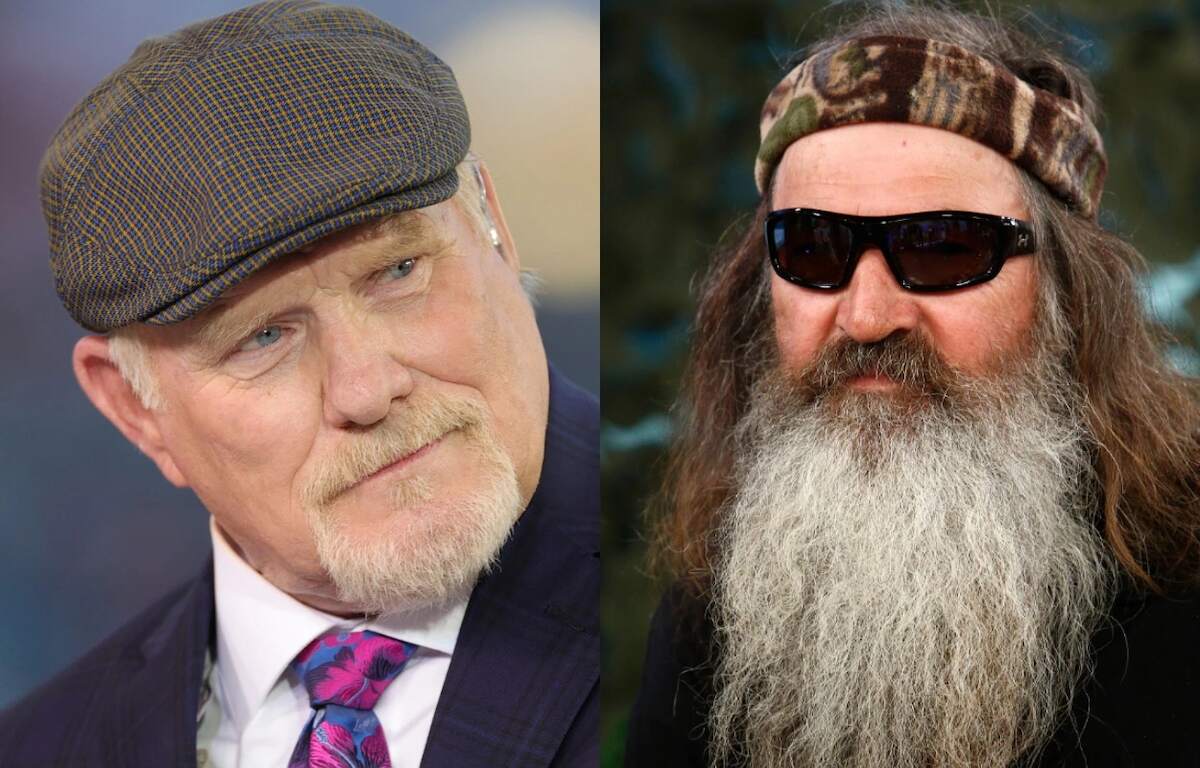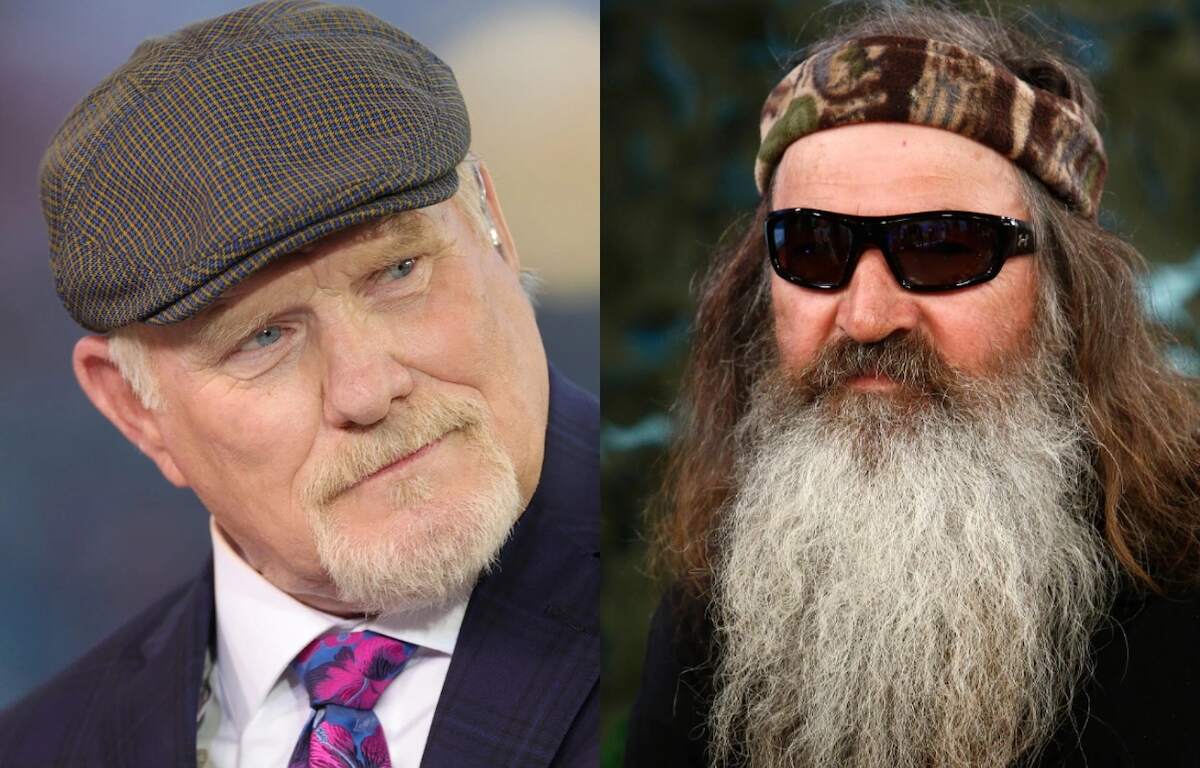 After starring at Woodlawn High School in Shreveport, Louisiana, Bradshaw moved an hour east to Ruston and enrolled at Louisiana Polytechnic Institute (now Louisiana Tech) in 1966. By the time he left following the 1969 season, he held almost all of the Bulldogs' passing records and had played well enough to become the first overall pick in the 1970 NFL Draft. 
However, the "Blonde Bomber," as he was known at the time, didn't open his college career as the starter. In the 2022 documentary Terry Bradshaw: Going Deep, Bradshaw reflected on his time backing up Robertson, the former all-state quarterback who loved hunting.
"I knew he didn't care anything about football," Bradshaw said of Robertson. "He cared about duck hunting. Two years of sitting behind that guy, and all he wanted to do is shoot stuff."
Bradshaw also impersonated Robertson's Louisiana accent and the long-winded way the older quarterback would ask if the younger signal-caller wanted to join him in hunting for ducks.
"No, I don't want to," Bradshaw joked. "I want you to get knocked out so I can start. And he did. And I did!"
Robertson's successful duck-shooting skills didn't translate to playing quarterback
Whatever pictures remain of Robertson in a Louisiana Tech uniform show a clean-cut young man who grew up in a log cabin. Few might have guessed at the time that he'd go on to wear his hair down and grow out his beard in his later years — and that, even in 2022, remains an understatement.
Robertson's duck-hunting skills didn't translate to playing quarterback in the Gulf States Conference. He completed 43.5% of his passes for 2,237 yards, 12 touchdowns, and a staggering 34 interceptions.
By 1968, Robertson had played his final down, and he instead devoted his time to hunting and obtaining his bachelor's degree in physical education. In a 2013 interview with Sports Illustrated, Robertson said he spurned interest from the franchise now known as the Washington Commanders. 
Although he enjoyed playing football, he thought it was much more fun "to be standing down in some flooded timber with about 35 or 40 mallard ducks comin' down on top of me in the woods."
Bradshaw and Robertson nonetheless found themselves in the Louisiana Sports Hall of Fame
In 1988, a year before he entered the Pro Football Hall of Fame, Bradshaw earned his place in the Louisiana Sports Hall of Fame. At the time, he was the only quarterback in NFL history to win four Super Bowl rings, so that was an easy choice.
Over 30 years later, Robertson joined him in the Louisiana Sports Hall of Fame. The museum included him as part of its Class of 2020 (announced in 2019) alongside the likes of former LSU football coach Nick Saban, ex-All-Pro cornerback Charles Tillman (who played for the Louisiana Ragin' Cajuns), and former Louisiana Tech basketball star Angela Turner.
The museum recognized Robertson as an outdoorsman, not as a former college quarterback. At the time, he joined Grits Gresham and Bassmasters Classic champion Jack Hains, who were inducted in 1989 and 2018, respectively, as the only outdoorsmen elected to the hall from the competitors' ballot. Villis "Bo" Dowden, the 1980 Bassmaster Classic champion, joined them after being included in the 2021 class.
Bradshaw and Robertson might have embarked on differing paths, but they still look back fondly on their time together. Nearly 60 years later, the only ones who should be upset by that fact are the ducks.
Oh, and the squirrels. We can't forget the squirrels.
Like Sportscasting on Facebook. Follow us on Twitter @sportscasting19.