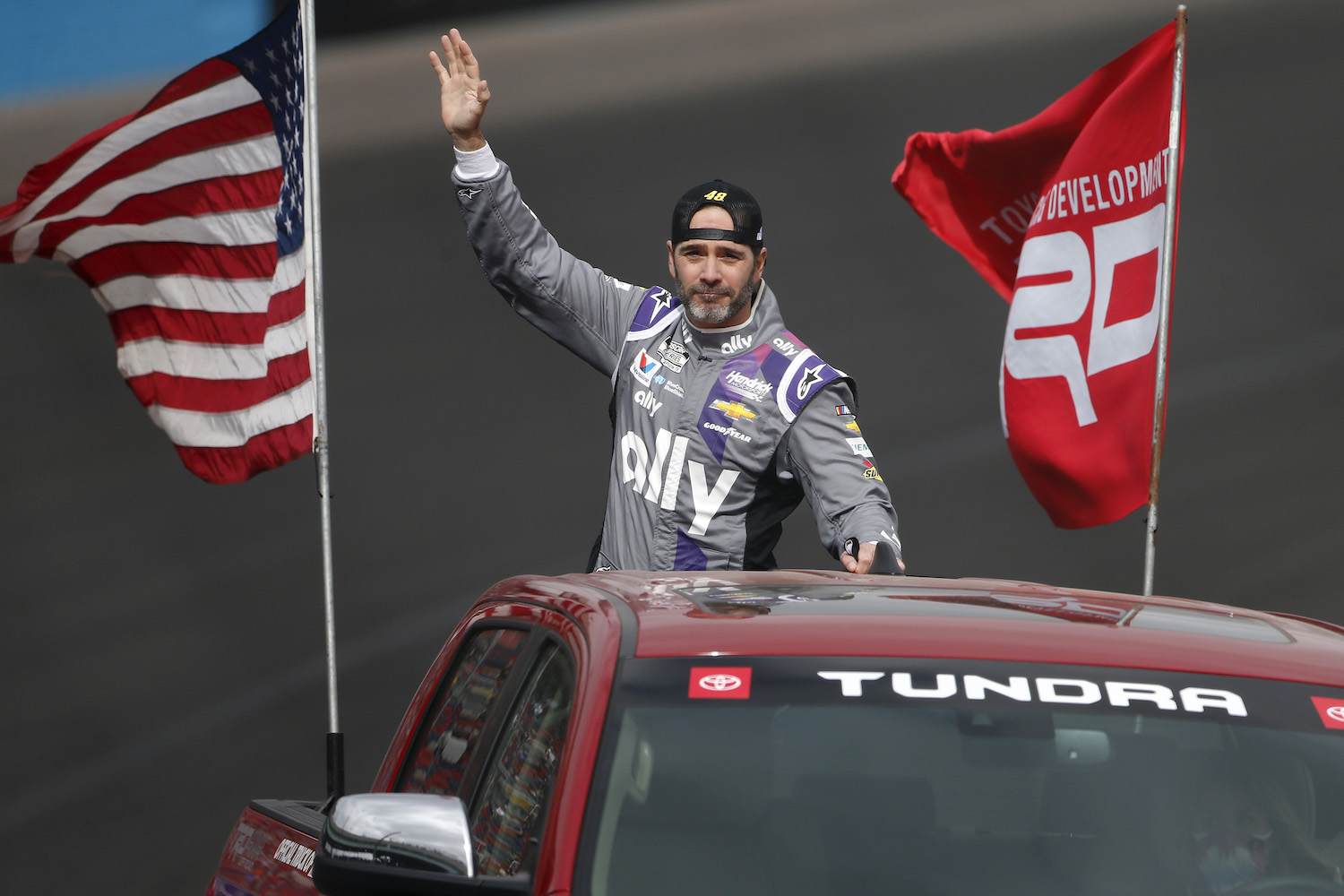 The 2020 NASCAR Cup Series Season Will Be Remembered for …
The 2020 NASCAR Cup Series season was a year unlike any other. It included a pandemic, a dramatically different schedule, retirement of a legend, and crowning of a young new champion.
In February, the 2020 NASCAR Cup Series season got underway with Denny Hamlin capturing the third Daytona 500 of his career. Less than a month later, the sports world and NASCAR shut down due to a worldwide pandemic. Those were just a couple of the many headlines written on and off the track during the 2020 season. Here's a look back on a most memorable year in NASCAR that will go down in the history books as one of the wildest rides ever. 
Denny Hamlin starts 2020 NASCAR season with Daytona 500 win; Ryan Newman crashes on final lap
For the first time in eight years, NASCAR postponed the Daytona 500 for a day due to rain. It turned out to be well worth the wait. On the second restart in overtime, Denny Hamlin narrowly edged out Ryan Blaney by .014 seconds to win his third Daytona 500 and second in as many years. It was a precursor of things to come from Hamlin. 
However, the exciting finish was marred by a horrifying final lap accident involving Ryan Newman that eerily evoked frightening memories of Dale Earnhardt's fatal crash 19 years earlier on the last lap. Fortunately, despite sustaining serious injuries, Newman walked out of the hospital two days later. 
NASCAR suspends season; Kyle Larson suspended
After Joey Logano won the FanShield 500 on March 8 in Phoenix, the NBA suspended operations the night of March 11 due to a player testing positive for the coronavirus. NASCAR and every other sports league soon followed suit. 
With racing on hiatus, many Cup Series drivers turned to virtual races. During one race in April, Kyle Larson used a racial slur. NASCAR indefinitely suspended him, he lost all of his sponsorships, and was fired by the Chip Ganassi Racing Team. NASCAR reinstated him in October and Larson will be back in 2021.
Bubba Wallace becomes face of 2020 NASCAR on racial injustice
In late May, following the death of George Floyd, Bubba Wallace, the lone Black driver with the NASCAR Cup Series, joined numerous other athletes in the conversation on police brutality and systemic racism. 
Wallace used his platform and spoke out against the confederate flag during one of his many interviews. Several days later, NASCAR banned the flag and any related memorabilia from any future events. 
Wallace received support from his fellow drivers during multiple incidents, including attacks from President Donald Trump. In September, Wallace signed with Michael Jordan and Denny Hamlin's newly formed NASCAR Cup Series team for 2021.
Jimmie Johnson calls it quits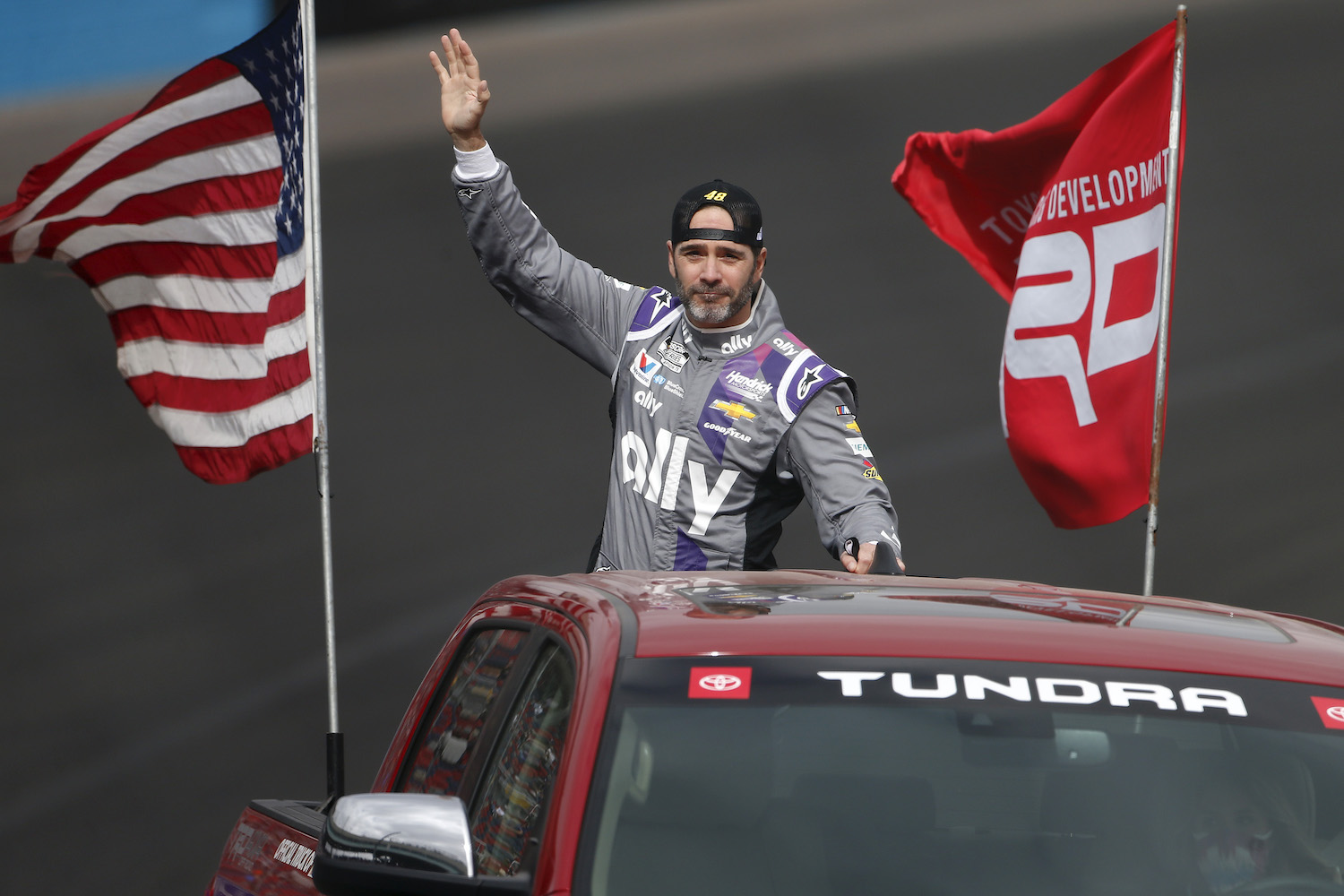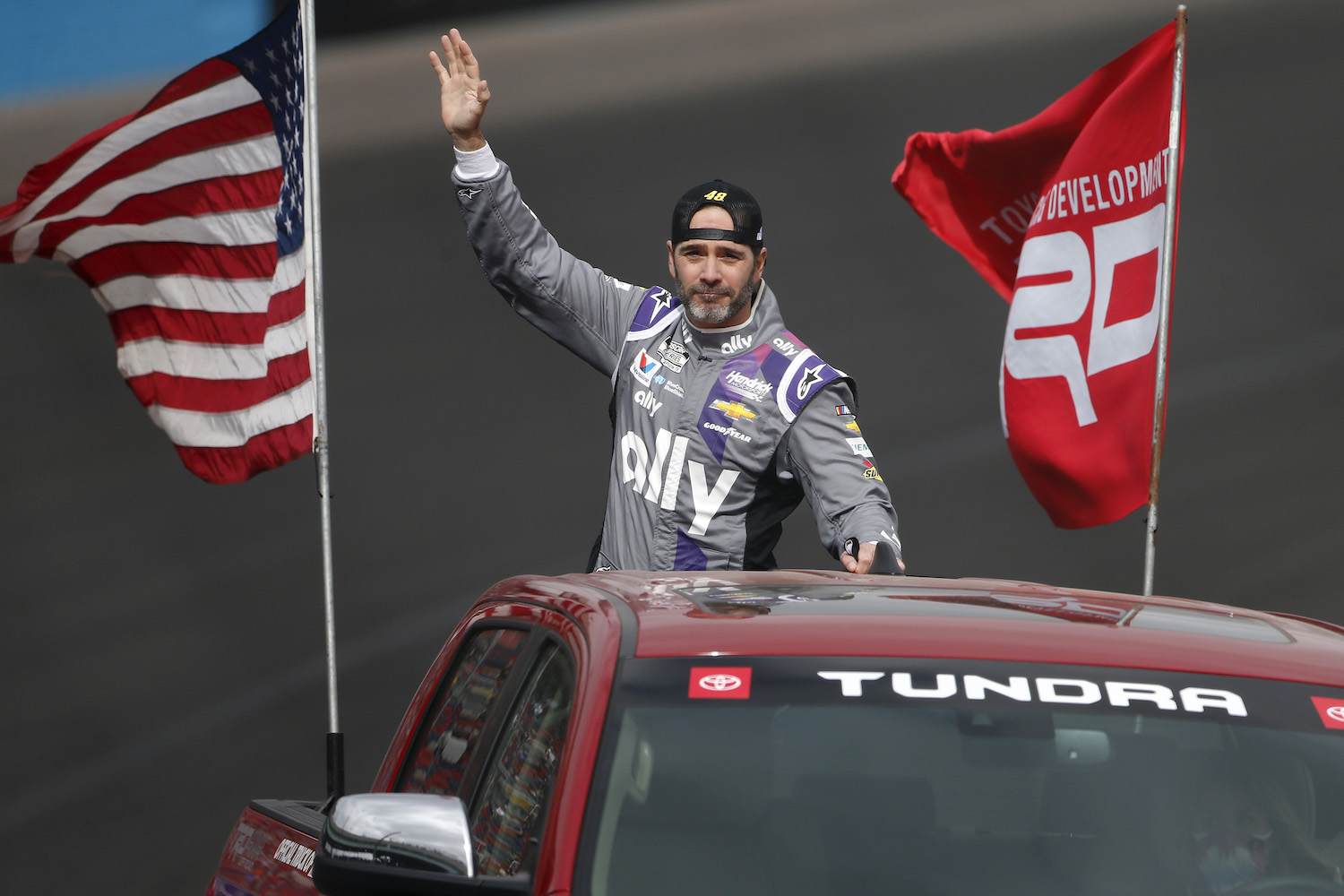 While the 2020 NASCAR season will be memorable for a once-in-a-lifetime pandemic and racial issues being brought to the fore, including the banishment of the confederate flag, it will also be remembered as the final lap for one of the greatest to ever sit behind the wheel in Jimmie Johnson.
Johnson, who was influential off the track during the summer addressing racial issues, earned nine top-10 finishes in 2020. He capped off a career where he won 83 times in 20 years and, more impressively, tied Richard Petty and Dale Earnhardt for most NASCAR Cup Series titles at seven. 
Chase Elliott wins 2020 NASCAR Cup Series title
Following the pandemic-induced hiatus, the return of the 2020 NASCAR season included numerous changes to the schedule. It started with five races in two weeks, all of them without fans in the stands. A few weeks later, NASCAR had its first night race at Martinsville, which added lights in 2017.
Kevin Harvick and Denny Hamlin were dominant forces for much of the season, Harvick winning nine times and Hamlin earning seven victories. But it was 24-year-old Chase Elliott who came through in the end, winning the final two races of the season, including the season finale in Phoenix. Elliott finished the season with five wins and captured his first Cup Series title.
It was a wild finish to a wild 2020 NASCAR season. And it's one fans won't soon forget.