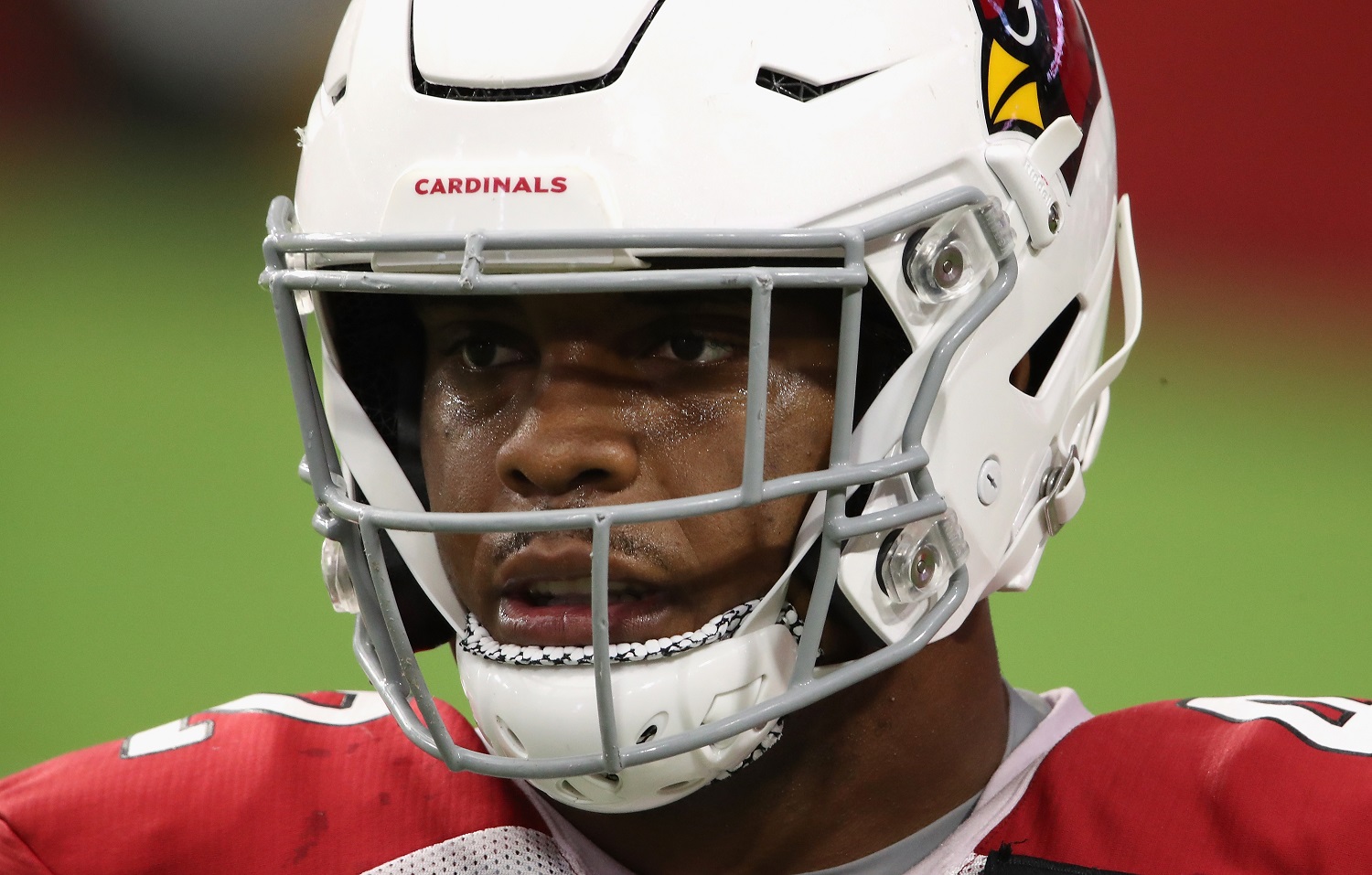 The Arizona Cardinals Just Lost $28 Million Worth of Defense To COVID-19
The Arizona Cardinals announced on Monday that linebacker Devon Stennard and cornerback Byron Murphy have tested positive for COVID-19.
Kliff Kingsbury and the Arizona Cardinals have been very fortunate thus far as it pertains to COVID-19. Since training camp began, the Cardinals have had just one player, wide receiver KeeSean Johnson, land on the Reserve/COVID list, and that happened before the season got underway. But that all changed on Monday as Kingsbury, who has the Cardinals off to a 5-2 start, announced that two players had tested positive for COVID-19.
While the two players were not revealed during the initial announcement, linebacker Devon Kennard tweeted out that he was one of them and it was then confirmed that cornerback Byron Murphy was the other.
Devon Kennard signed a $20 million contract with the Arizona Cardinals ahead of this season
After spending the last two seasons with the Detroit Lions, linebacker Devon Kennard signed a three-year/$20 million contract with the Arizona Cardinals, which included a $5 million signing bonus and $12.25 million in guaranteed money.
Kennard, who was taken in the fifth round of the 2014 NFL draft out of USC by the New York Giants and spent four years with the team, has recorded two sacks in five games for the Cardinals this season. He recently missed two games due to injury and is obviously likely to miss out on the Cardinals' matchup with the Miami Dolphins this Sunday due to his positive test.
As mentioned, he took to Twitter (which you can see above) to verify that he was one of the players that had tested positive but says he's feeling "completely normal" thus far.
Second-year cornerback Byron Murphy landed on the COVID-19 list as well
A few hours after Devon Kennard made his announcement, Ian Rapoport of the NFL Network tweeted out (seen above) that Arizona Cardinals cornerback Byron Murphy has joined Kennard on the COVID-19 reserve list.
Taken in the second round in the 2019 draft out of Washington, Murphy signed a four-year deal worth close to $8 million (pretty much the standard rookie deal) and has played in all 23 games for which he's been eligible since beginning his pro career. He's recorded 24 tackles (19 solo) for the Cardinals in 2020, good for sixth on the team.
Head coach Kliff Kingsbury says it will be 'business as usual' for the Arizona Cardinals this week
With the Arizona Cardinals coming off a bye week, head coach Kliff Kingsbury says that the team is in a much better position than others have been this year as it pertains to COVID-19. He told the team's website that contact tracing showed limited interactions with Devon Kennard and Byron Murphy and that the team would still be practicing on Monday.
He also added that all tests on Sunday came back negative and that it will be "business as usual" at the Cardinals' facility this week.
All stats courtesy of Pro Football Reference
All contract information courtesy of Spotrac