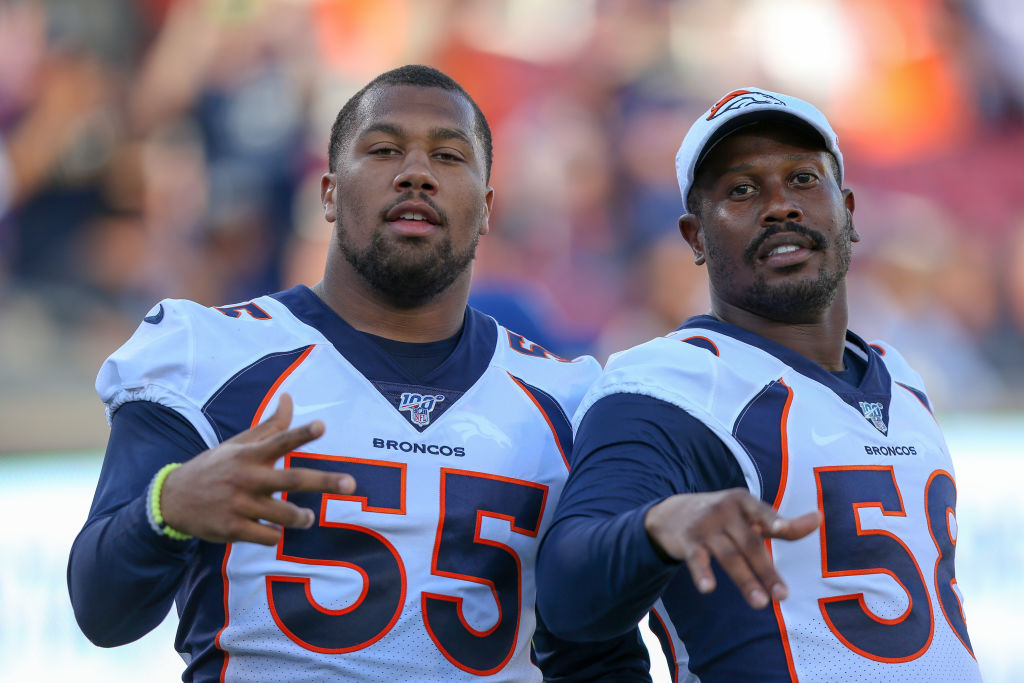 The Denver Broncos Need These 3 Things to Succeed This Season
To be one of the top teams in their division, the Denver Broncos will need with discipline and an understanding of where the work must begin.
As the NFL season kicks off, Broncos fans expect a successful 2019 season. To be one of the top teams in their division and the overall league, the team will need with discipline and a thorough understanding of where the work must begin. In the end, Denver Broncos must do three things in order to succeed.
1. Denver must halt the turnovers
Numerous turnovers are never a good sign for an NFL team, especially when they span the entire season. The Denver Broncos' turnovers during the 2018 season were significant compared to other teams and previous seasons.
Not only was this number high, but turnover plays have been known to reverse the outcome of a game and cost the team a win or two. This is especially true if more than one turnover occurs in one game. For the Broncos, this could be the difference for their playoffs chances.
2. The Broncos need to minimize holdings
A young team in the 2018 season, the Denver Broncos were one of the teams with the most penalties last season. Like turnovers, these can cost a team their place in the postseason and ultimately their shot at the Super Bowl.
The majority of the Denver Broncos' penalties were attributed to holdings, which cost them significantly throughout the season. These penalties resulted in a loss of 985 yards, more than enough to make a difference in the postseason rankings. In 2019, plays by the offensive line must be executed thoroughly to cut these penalties and keep earned yards. 
3. Preseason magic with Bradley Chubb and Von Miller
In the preseason, the Denver Broncos experienced an undeniable duo on the field between Von Miller and Bradley Chubb. While playing defensive and offense, they showed no signs of mercy for opponents and have the drive necessary to create havoc and protect the QB at all times. With this duo bringing their A-game this season, the Broncos could experience a much more successful season than last year.
What can Denver Bronco fans expect this season?
The Denver Broncos know their strengths, and the fans are ready to see them execute. The team is aware of their weaknesses, and they have a solid understanding of what hindered success last year. By making every effort to minimize these turnovers and holdings, they will save earned yards and improve their divisional rankings.
It's time for fans to brace themselves and enjoy the game because the Denver Broncos are back and striving to make it to the top.