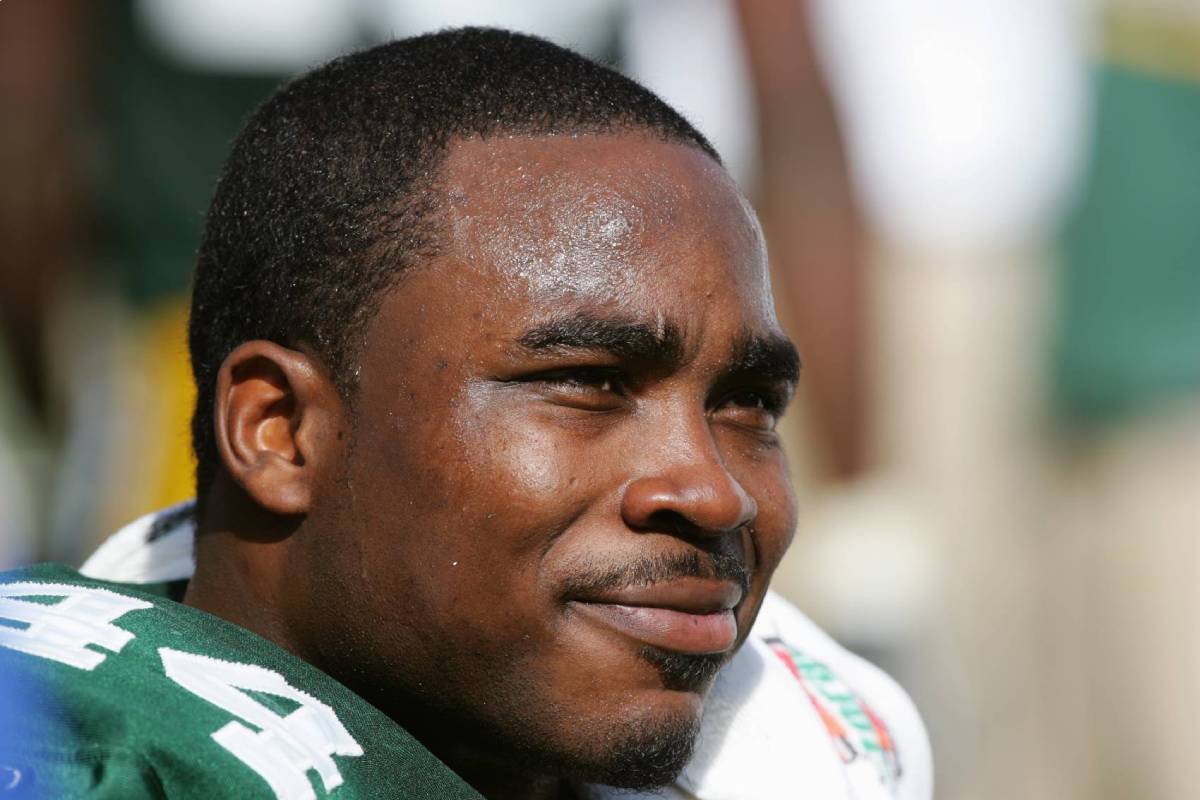 The Disgusting Story Behind Former NFL Running Back Najeh Davenport's 'Dookie' Nickname
What was the origin of former Green Bay Packers running back Najeh Davenport's "Dookie" nickname? The disgusting answer will shock you.
It would be easy to think Najeh Davenport earned the "Dump Truck" nickname because of his bruising strength.
A 6-foot-1, 247-pound running back who also lined up at fullback, that isn't quite where Davenport's nickname came from. Not that Brett Favre cared much so long as Davenport carried the rock or properly sprung his blocks in a Green Bay Packers uniform.
We care, though. The disgusting answer of why Davenport was nicknamed "Dump Truck" and "Dookie" will shock you.
Najeh Davenport played seven NFL seasons
A fourth-round pick in 2002 from the University of Miami, Najeh Davenport was never a starting running back. His teams never needed him to be one, though. Davenport was best as a reserve back who could also see snaps as a fullback or blocker.
That's why Davenport only had one season with over 80 carries. He rushed 107 times for 499 yards and five touchdowns with Ben Roethlisberger and the Pittsburgh Steelers in 2007.
Davenport averaged 4.6 yards per carry in seven NFL seasons. He won a Super Bowl with Pittsburgh in February 2009.
Davenport scored three playoff touchdowns in four games, although he only averaged 2.8 yards per attempt. A 16-carry, 25-yard game against the Jacksonville Jaguars in January 2008 certainly didn't help those numbers.
Davenport had unique nicknames
Najeh Davenport's birth name alone, Najeh Trenadious Montae Davenport, could have lent itself to some interesting nicknames.
Instead, the veteran running back went by either "Dump Truck" or "Dookie."
The "Dookie" moniker came before Jermaine Crawford's character with the same nickname on HBO's The Wire, so teammates didn't note his resemblance to a teenager from Baltimore.
So where did Najeh Davenport's unique nicknames come from?
Najeh Davenport's nickname came from his Packers days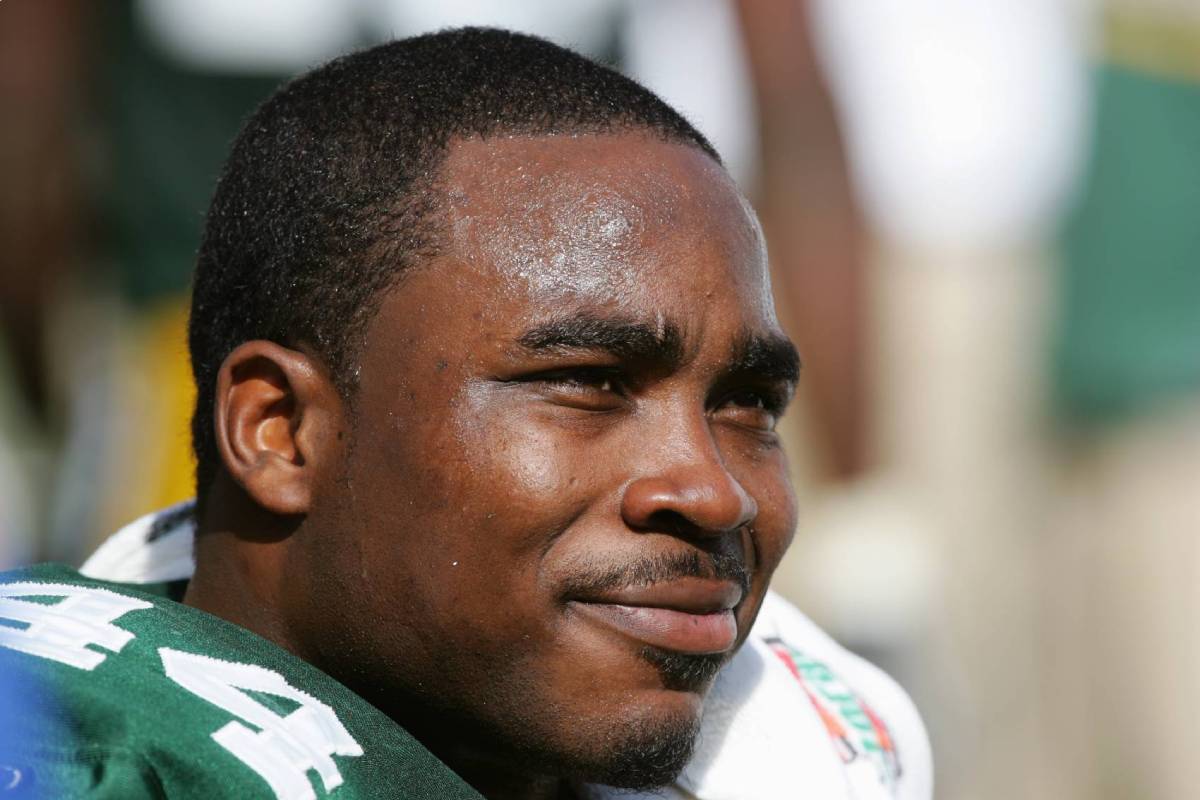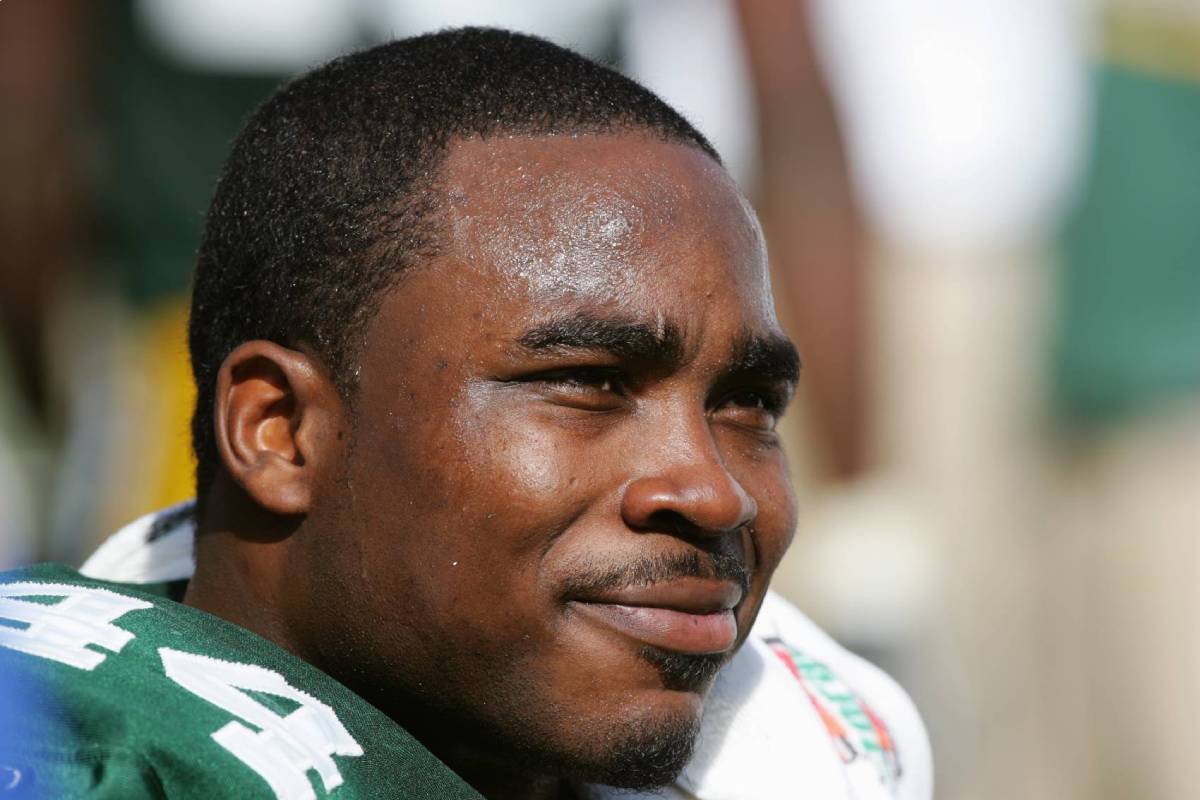 Months after the Green Bay Packers used a fourth-round pick on him, Najeh Davenport turned himself in to Florida police in the summer of 2002.
According to Miami police, Davenport allegedly broke into a dorm room at Barry University, a private school in Miami Shores, Fla., and used a laundry basket as his personal bathroom.
Davenport was charged with a second-degree felony count of burglary and a misdemeanor count of criminal mischief, according to ESPN. The charges were dropped in exchange for Davenport completing 100 hours of community service.
When he left the courthouse, Davenport memorably explained how and why he didn't break into the dorm room.
"Where's the evidence? Where's the manure. I know I didn't do it – I just wanted to get it over with."
Davenport's attorney, Richard Sharpstein, provided his own witty take on the situation.
"Najeh wants to put this behind him like he does linebackers in the NFL," Sharpstein said, according to the Journal Times.
One of the strangest off-field events and allegations in NFL history ended with two legendary nicknames. Although Davenport won a Super Bowl ring, his lasting legacy involved … that incident.
All stats via Pro-Football-Reference