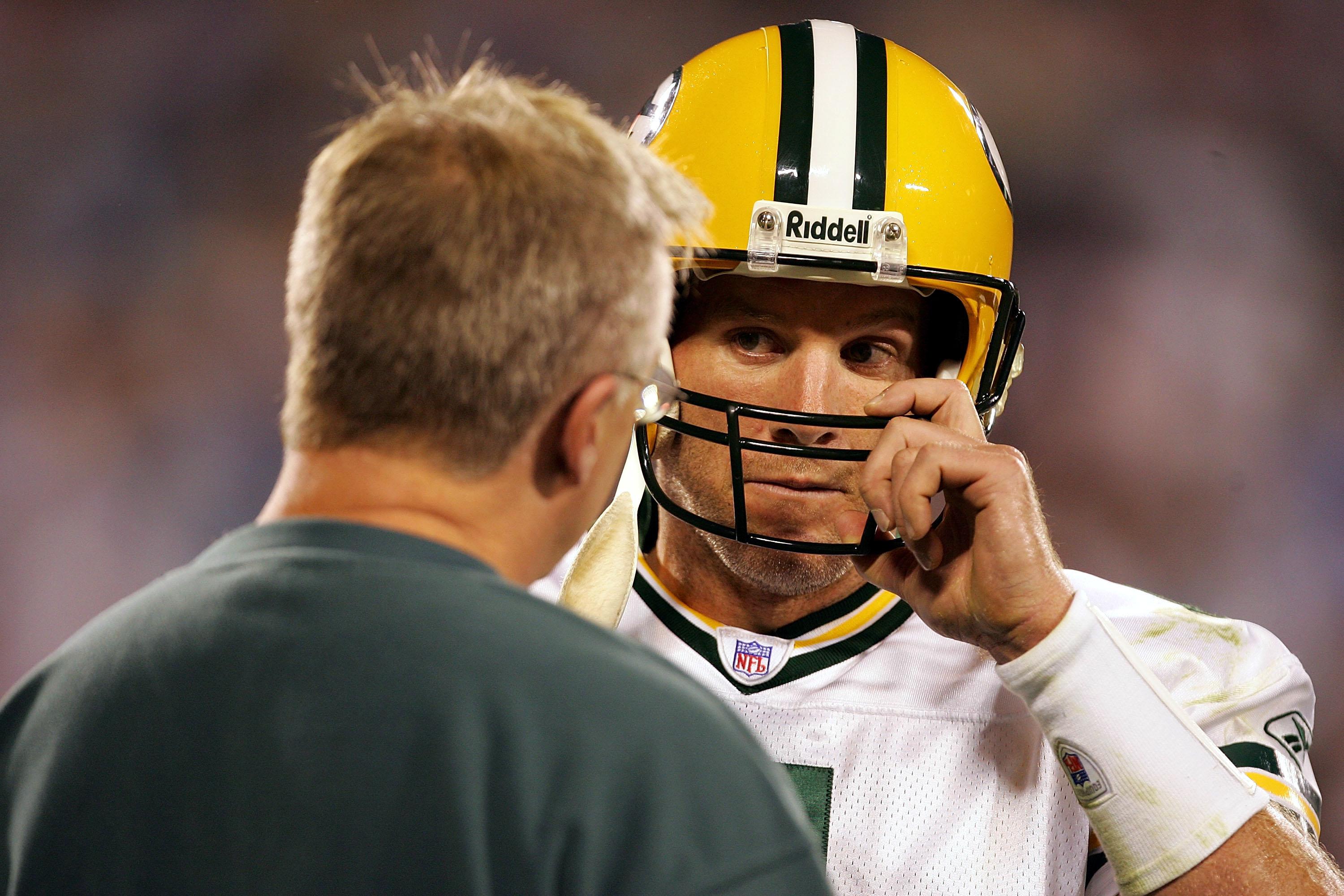 Brett Favre Was Taking 15 Vicodin Pills a Night and Thought Nobody Knew
Former Green Bay Packers quarterback Brett Favre was once taking 15 Vicodin pills a night and thought nobody knew.
It started with two, then gradually worked its way up to three, four, and more. Brett Favre's addiction to pills gradually was increasing each night. The Green Bay Packers quarterback eventually was popping 15 Vicodin pills a night. He thought nobody knew.
Brett Favre's football career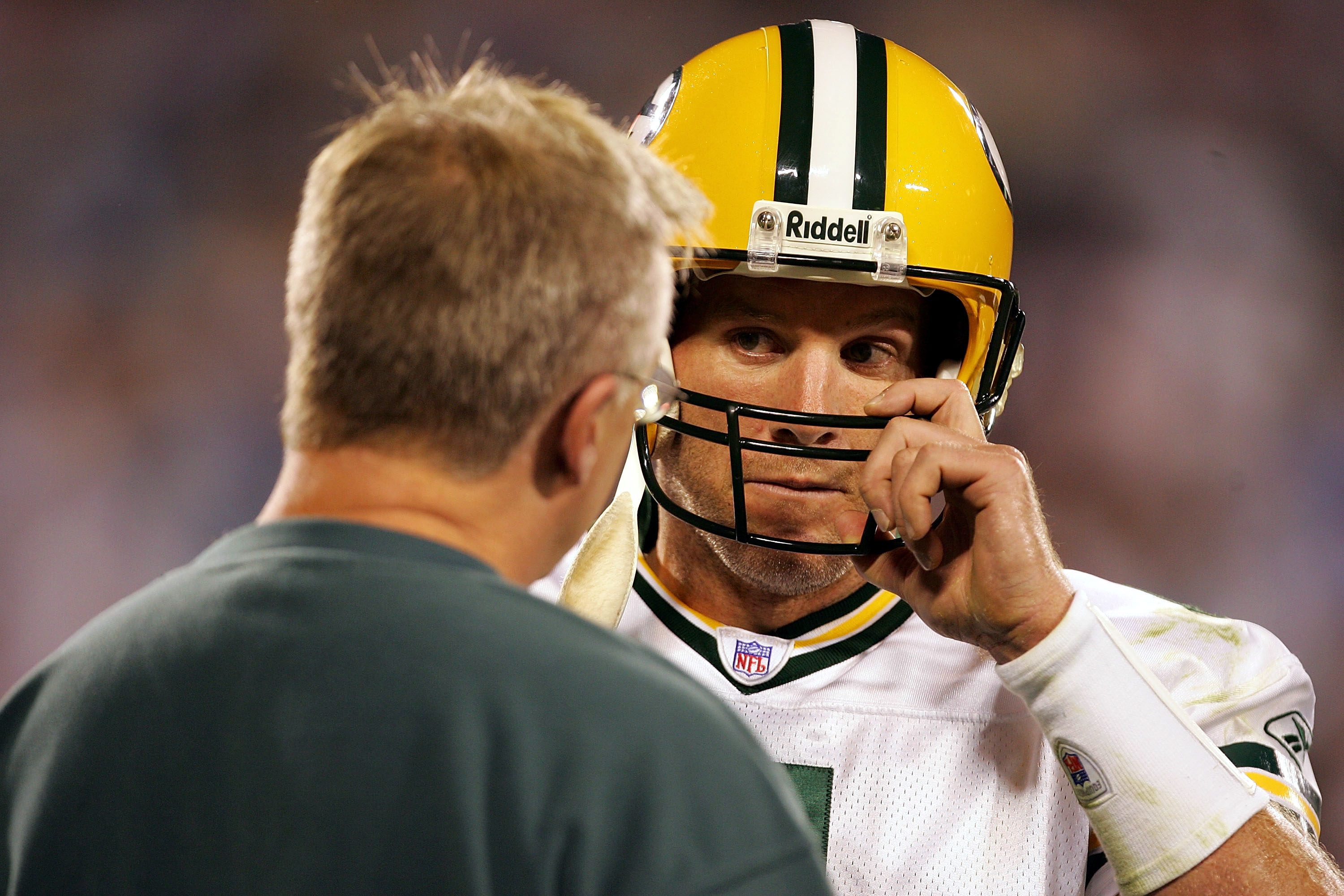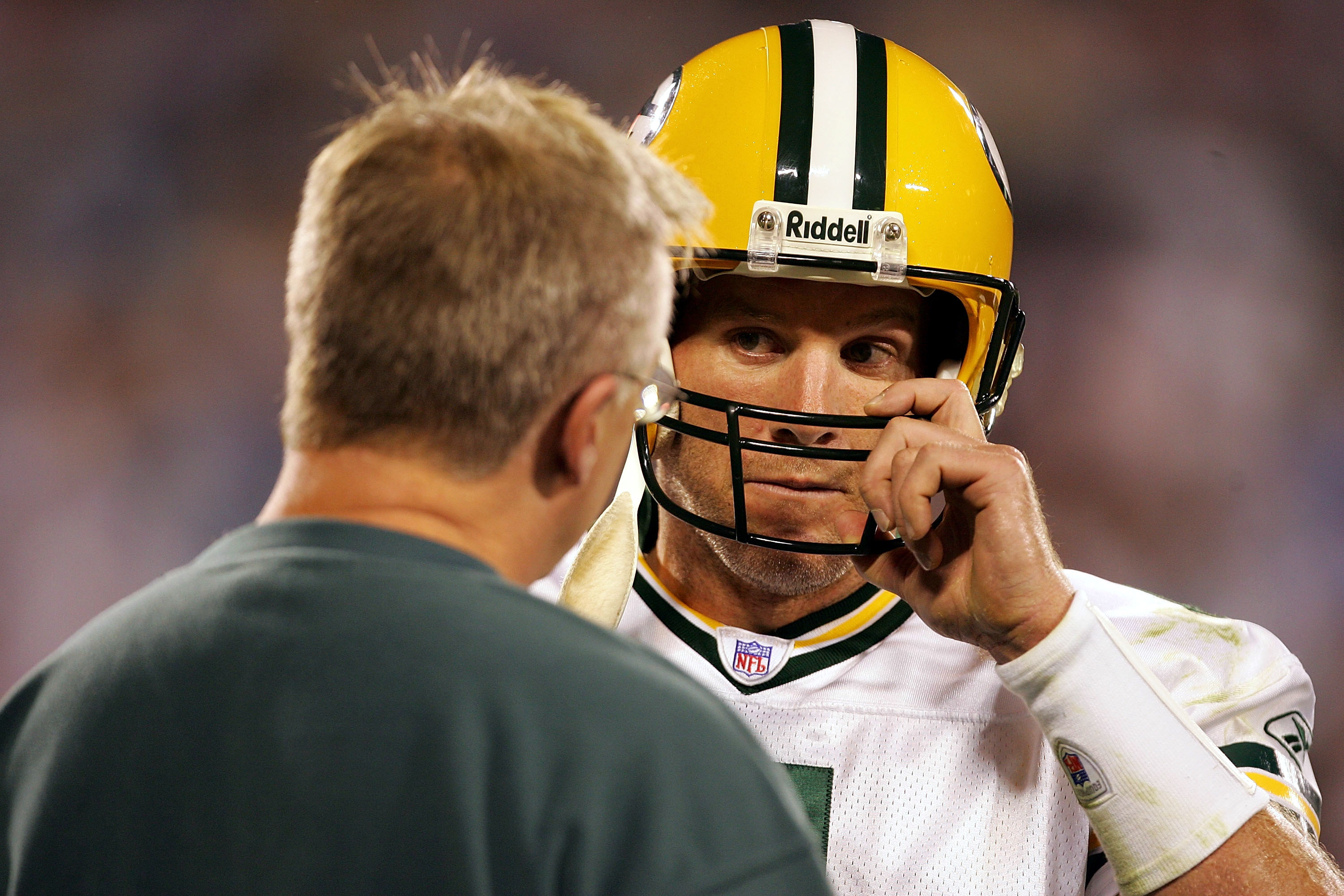 The Atlanta Falcons wish they could have a do-over. After a very impressive college football career at Southern Mississippi, Brett Favre was selected by the Falcons in the second round of the 1991 NFL draft. His career in Atlanta lasted four passes when he went 0-for-4 for the Falcons during the 1991 season.
The Falcons shipped Favre off to Green Bay, where he became a Hall-of-Fame quarterback. Favre filled in nicely when Packers starting quarterback Don Majkowski was injured during a game against the Cincinnati Bengals early in the 1992 season. He sparked a comeback victory and the job was his to keep.
Favre went on to play 20 seasons in the NFL, 16 of which were in Green Bay. He was a three-time MVP and a Super Bowl champion. Favre racked up 71,838 passing yards and 508 touchdown passes in his legendary career. He also ran for 1,844 yards and 14 touchdowns as a very mobile quarterback. Favre played one season with the New York Jets and then two more with the Minnesota Vikings before retiring at age 41. He was inducted into the Pro Football Hall of Fame in 2016.
Favre's Superman streak
On Sept. 20, 1992, Green Bay Packers quarterback Don Majkowski went down with an injury and 22-year-old Brett Favre was called on to rescue the Packers. The Packers were trailing the Cincinnati Bengals 23-17 with 1:07 remaining and Favre was brought in. No problem. He marched the Packers right down the field and connected with Kitrick Taylor on a touchdown pass with 13 seconds left to give the Packers a 24-23 victory.
Nineteen years and 297 games later, Favre remained the starting quarterback for the Packers. He never missed a start. Favre endured punishment throughout those years, but always managed to get back up and make his next start. Once he took over for Majkowski, Favre never missed a start for the Packers.
His streak came to an end when he became a member of the Minnesota Vikings. On Dec. 10, 2010, Favre, as a 41-year-old quarterback couldn't make his team's start against the New York Giants because of a sore shoulder."Seems like I've been hurt a lot worse," Favre said in an ESPN article after the game. "I can't believe something like this hasn't happened before."
Favre's painkiller addiction he thought he was hiding
Playing 297 consecutive games in the NFL as a quarterback is going to put a hurting on the body. Brett Favre was reckless, always willing to take a risk. He was a scrambler and would dive for first downs, all while taking a pounding. Favre needed some help in the pain department and turned to Vicodin. He got hooked on the painkiller and his personal life began to spiral out of control.
"Right before we won the Super Bowl, kinda in that time frame, I hit rock bottom," Favre told Graham Bensinger in a 2016 interview. "Even though things around me seemed good, internally, I hit rock bottom. I was taking 15 (Vicodin) a night. Any expert will tell you that's not the way to wean yourself off. I just went cold turkey and I don't say that braggingly, but I know that was the worst month. I shook every night, cold sweats."
Favre said he thought he was hiding his addiction from friends and family, but later found out that wasn't the case. "Fifteen (Vicodon) was hard to come by," Favre said. "A month's prescription is 30 pills or something and I was going through that in two days. I was having to hustle out and I'd ask this guy for pills and that guy for pills. After a while, I was going back around pretty quickly." Bensinger then asked if people started scratching their heads. "I thought no. I was the last one to know and (I figured) no one knows what's going on. My wife said, 'we all knew' but I thought no one knew."
Stats courtesy of Pro Football Reference.