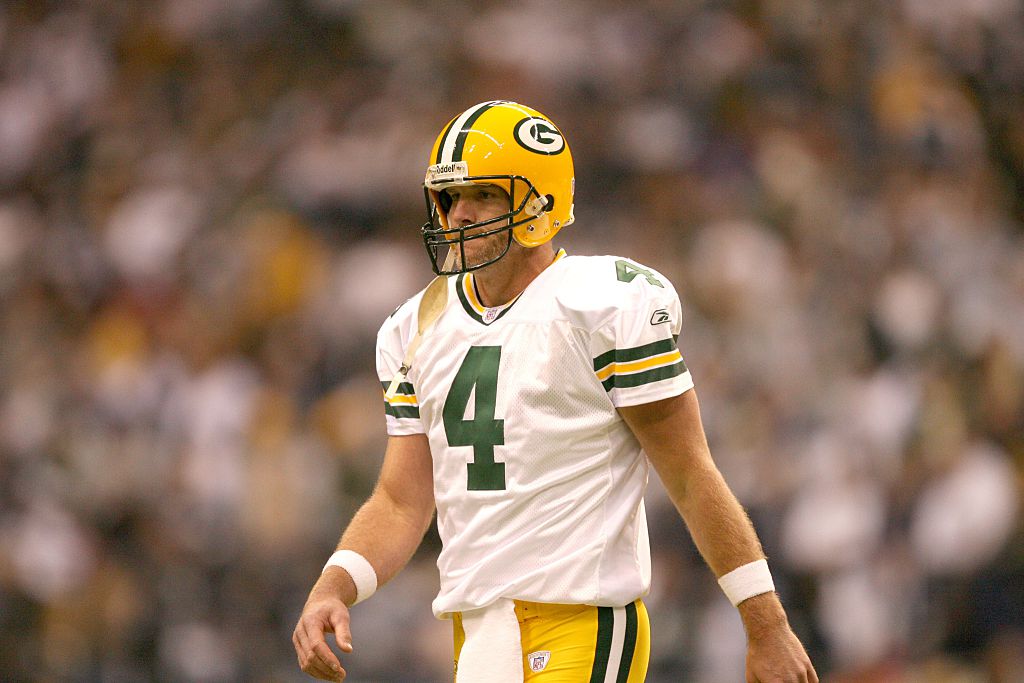 Brett Favre Regrets How His Packers Career Ended
More than a decade after Brett Favre's departure from the Packers, the Hall of Famer wishes he would have handled the situation differently.
Much has been said about Brett Favre's departure from the Green Bay Packers. There were plenty of ruffled feathers on both sides due to how things were handled. With it being well over a decade since the Hall of Famer left the franchise, he has quite a different perspective on the entire matter.
The end of Brett Favre's Packers career
During the 2006 season, there was building chatter that Favre was considering stepping away from the game. It wasn't the cleanest path, as he decided to step away from the game after the 2007 season. However, this choice was short-lived, and the Mississippi native chose to return to the Packers for another year.
The troubles with standing firm on a retirement decision didn't stop there. Favre re-retired after the following season. Like the previous instance, he elected to continue to play. But this time Green Bay had grown comfortable with the idea of moving forward with quarterback Aaron Rodgers.
The Hall of Famer asked for his release to play elsewhere. He was eventually traded to the New York Jets, which created many twists and turns that Favre says he should have handled differently.
Brett Favre regrets how his tenure with the Packers ended
It has been well over a decade since Favre departed the Packers. This has given him plenty of time to assess how the situation went down. During a recent interview with the Wisconsin State Journal, he said he wishes he would've handled the matter differently.
"If I could go back and do things differently, I certainly would," said Favre, whose overtime interception against the Giants turned out to be his last pass with the Packers.
"When I made the decision to tell Mike McCarthy that I would retire, I was probably a month, month-and-a-half removed [from the season]. It was before the draft. I always make this [comparison] — and maybe it makes sense to me and not to others — but if you think back to when you were in grade school, you couldn't wait to get out of school for the summer. But by the end of the summer, you were kind of ready to go back to school. And that is kind of the way it was with football. And the older I got, the tougher it got to get re-invigorated and excited about it.
"I would much rather have not said anything and just bought a little time. Of course, everyone knew by that time I couldn't make up my mind two months removed from the season anyway. We had been down that road before. But I knew, and I have no ill feelings about this, but I knew they were sort of ready to go in a different direction. And at some point, you've got to make that transition, and Ted felt like that was probably the best time. It turned out to be a great move. And I'd tell Ted that to his face right now."
Much of his assessment lies with allowing himself time in the offseason to get that itch to continue to play. He had gone through a similar process the previous year, but it was handled the same.
Favre also realizes he put the Packers in a tight position due to his indecision. Things could have been handled much differently had he gone about in another manner.
The Packers had been in a holding pattern with Favre over those last two seasons as he contemplated retirement. With Rodgers, Green Bay had their next quarterback in place, especially after Rodgers served as backup for three seasons.