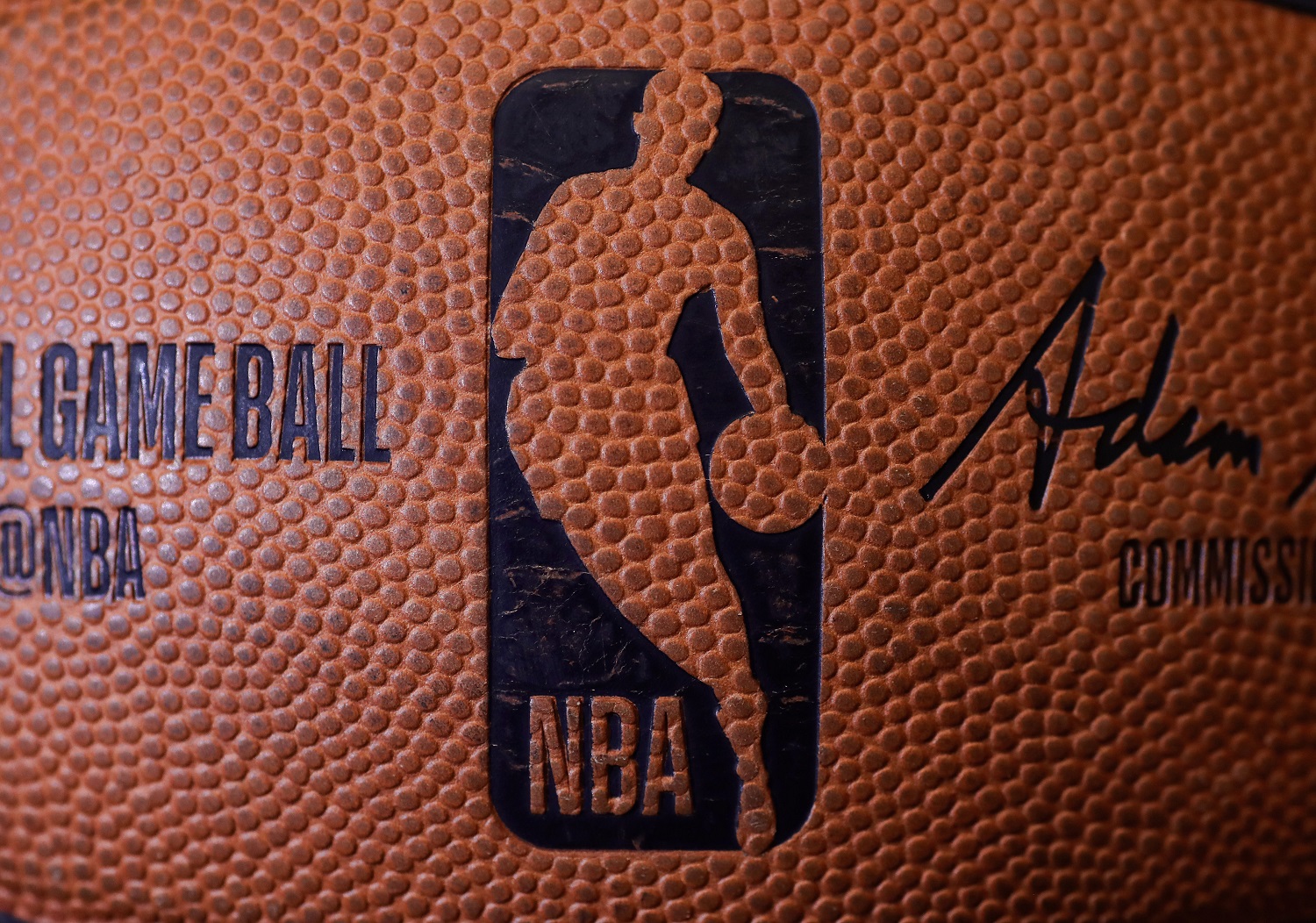 The First NBA Player to Sign a $100 Million Contract Isn't Who You'd Think
Who was the first NBA player to sign a $100 million contract?
It's not a rare thing in the NBA these days to see someone sign a $100 million contract. Some of the top guys in the league are making that amount in just a few years. In 2019 alone, 18 contracts worth $100 million or more were signed.
But at one point in time, signing that big of a deal was certainly not a common thing. Some of the best NBA players in history never signed a $100 million deal. But as the league continued to grow in popularity in the 1980s and 1990s, salaries grew along with it. So who was the first player to sign that record-breaking deal? Michael Jordan? Nope. Shaquille O'Neal? Nope.
It's likely safe to say that not too many people would guess the answer even if you gave them multiple tries so we'll just go ahead and give you the answer. In our best 30 for 30 voice: What if we told you that Juwan Howard was the first player in NBA history to sign a $100 million deal?
Juwan Howard's career with the 'Fab Five' at Michigan
Before Juwan Howard ever signed a big NBA contract, he was a member of arguably the most famous recruiting class in college basketball history. Of course, we're talking about the Fab Five of the Michigan Wolverines that featured Juwan Howard, Chris Webber, Jalen Rose, Jimmy King, and Ray Jackson.
While Howard rarely received the most attention, he was a key piece in leading the Wolverines to two consecutive NCAA title games. And even after Webber left for the pros following his sophomore year, Howard and Rose still got Michigan to the Elite Eight in their junior season, earning Regional MVP honors even after losing to eventual champion Arkansas.
In three years at Michigan, Juwan Howard played 100 games, averaging 15.3 points and 7.5 rebounds.
Juwan Howard was the first NBA player in history to sign a $100 million contract
Juwan Howard was taken with the fifth overall pick in the 1994 NBA draft by the Washington Bullets, who didn't become the Wizards until Howard's fourth year in the league. He had a great rookie season, averaging 17 points per game, and was even better in year two, upping his scoring to what would be a career-high 22.1 points per game, which earned him the only All-Star selection of his career, also earning him All-NBA Third Team honors.
Due to an escape clause in his contract, Howard became a free agent after his second year in the NBA. Washington offered him a deal worth $89 million but the Miami Heat outbid them and signed him to a seven-year/$100 million deal, making him the first player in history to sign a $100 million contract (yes, his came before Alonzo Mourning). However, Miami had miscalculated the money they had available under the salary cap, at least according to the NBA, and the deal was voided, leading to a nasty legal battle that the Heat eventually lost.
Knowing they had to up the ante, Washington signed Juwan Howard to a seven-year/$105 million deal. Howard would eventually wind up in Miami late in his career, signing in South Beach in 2010 for the veteran's minimum. He became the only member of the Fab Five to win an NBA championship, coming off the bench for LeBron James' first title with the Heat in 2012. He also earned a ring the following season, serving as both a player and somewhat of an assistant coach, which led to his next career.
As a player, Juwan Howard played 1,208 games for a total of eight teams over the course of 19 seasons, averaging 13.4 points and 6.1 rebounds.
He's become a very successful coach
With his playing days behind him, Juwan Howard transitioned right into his coaching career. He announced his retirement from Miami as a player in 2013 and remained with the team as a full-time assistant coach, a role he held until 2019.
His name was constantly brought up when NBA head coaching positions became available and has interviewed for several jobs, including the Lakers job that eventually went to Frank Vogel. But not to worry. Juwan Howard's basketball life came full circle when he accepted the head coaching position at none other than the University of Michigan ahead of the 2019-2020 season. He led the Wolverines to some huge wins early in the year and was 19-12 in his first season back in Ann Arbor before the college basketball season was shut down.
First $100 million man. First and only Fab Five member to win an NBA title. Perhaps Juwan Howard can be the first Fab Five member to win that elusive NCAA title as well.
Stats courtesy of Basketball-Reference