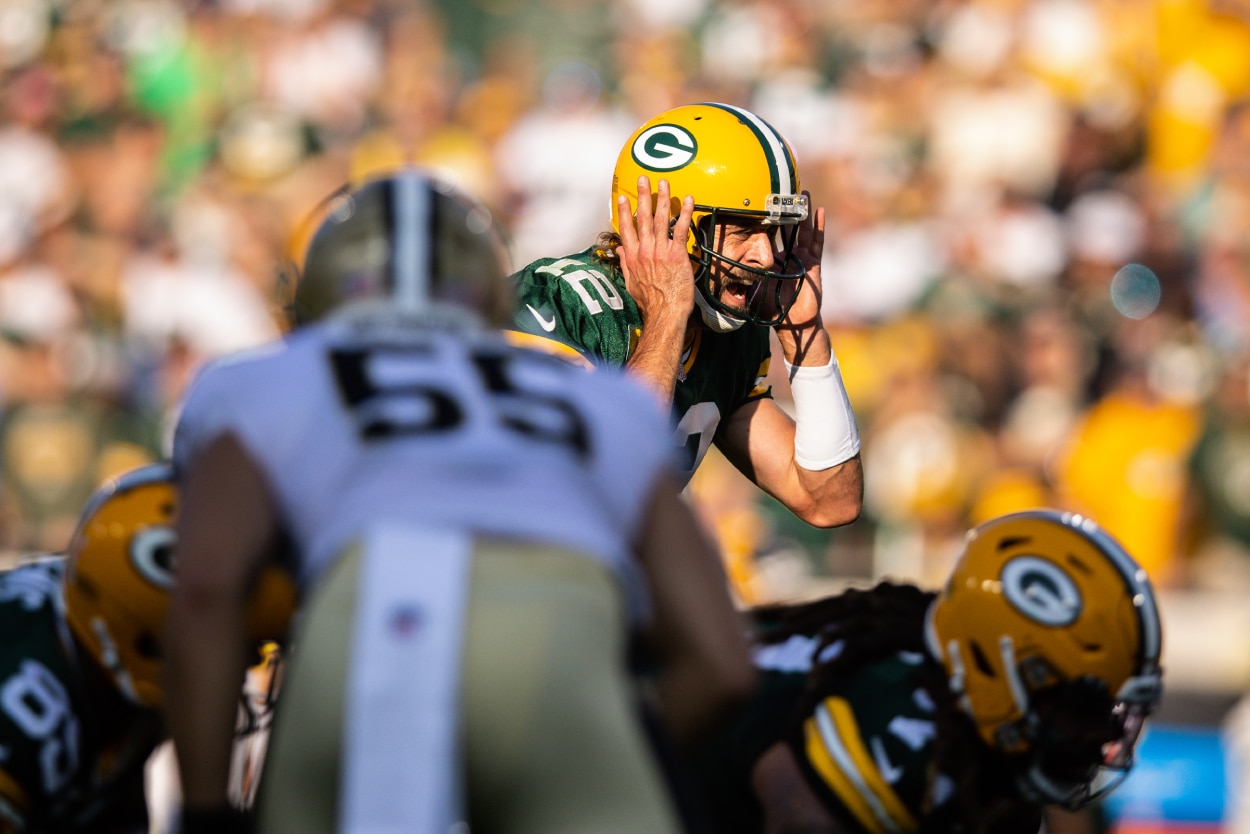 The Green Bay Packers Desperately Need to Avoid Week 1 Deja Vu
Green Bay Packers quarterback Aaron Rodgers is forced to rely on a young group of wide receivers this season.
The opponent is different, and Green Bay Packers hope the outcome is, too.
The Packers have a whole new look on offense. With All-Pro wide receiver Davante Adams catching balls in Las Vegas this year, Green Bay's receiving corps is questionable. Veterans Sammy Watkins and Randall Cobb provide the bulk of experience within the group, but the success of the passing game hinges on the emergence of a host of young players. It's imperative the Pack avoids a repeat of last year's opener.
The Green Bay Packers had an ugly start to the 2021 season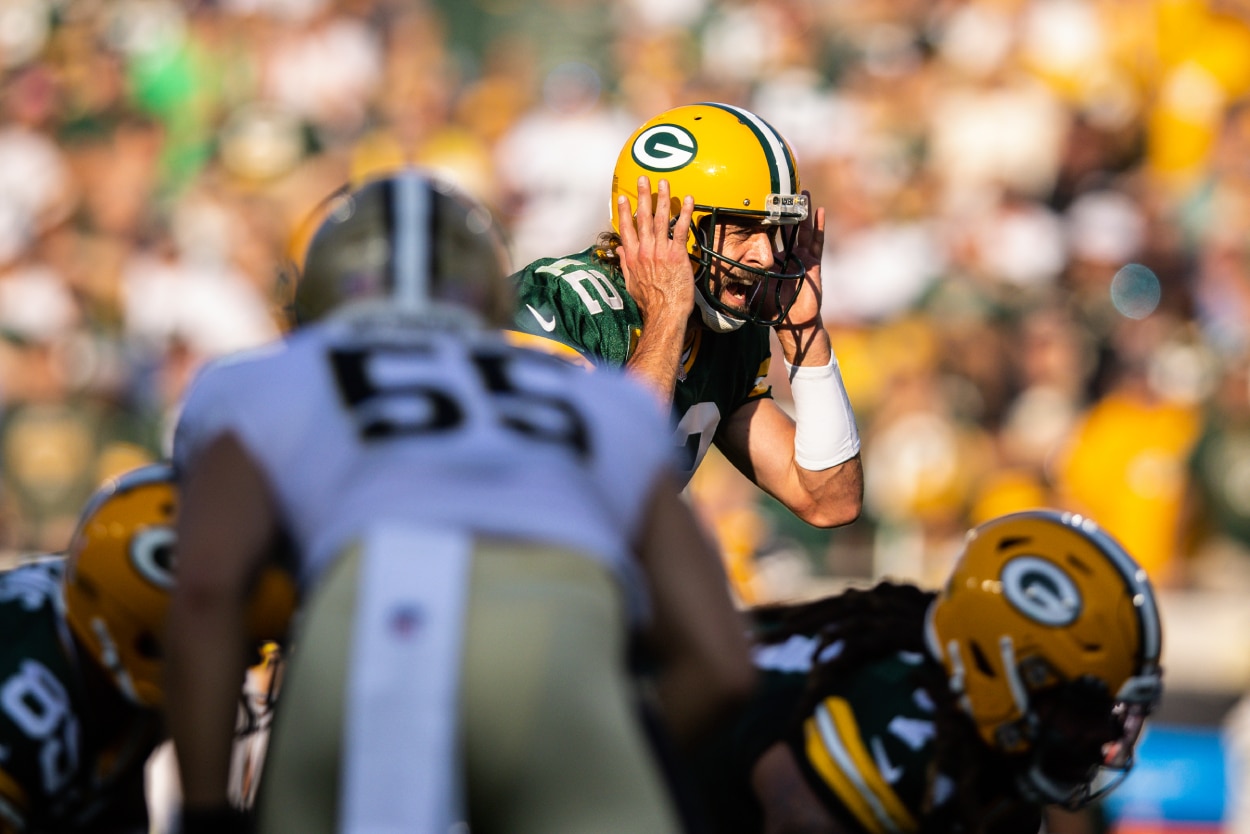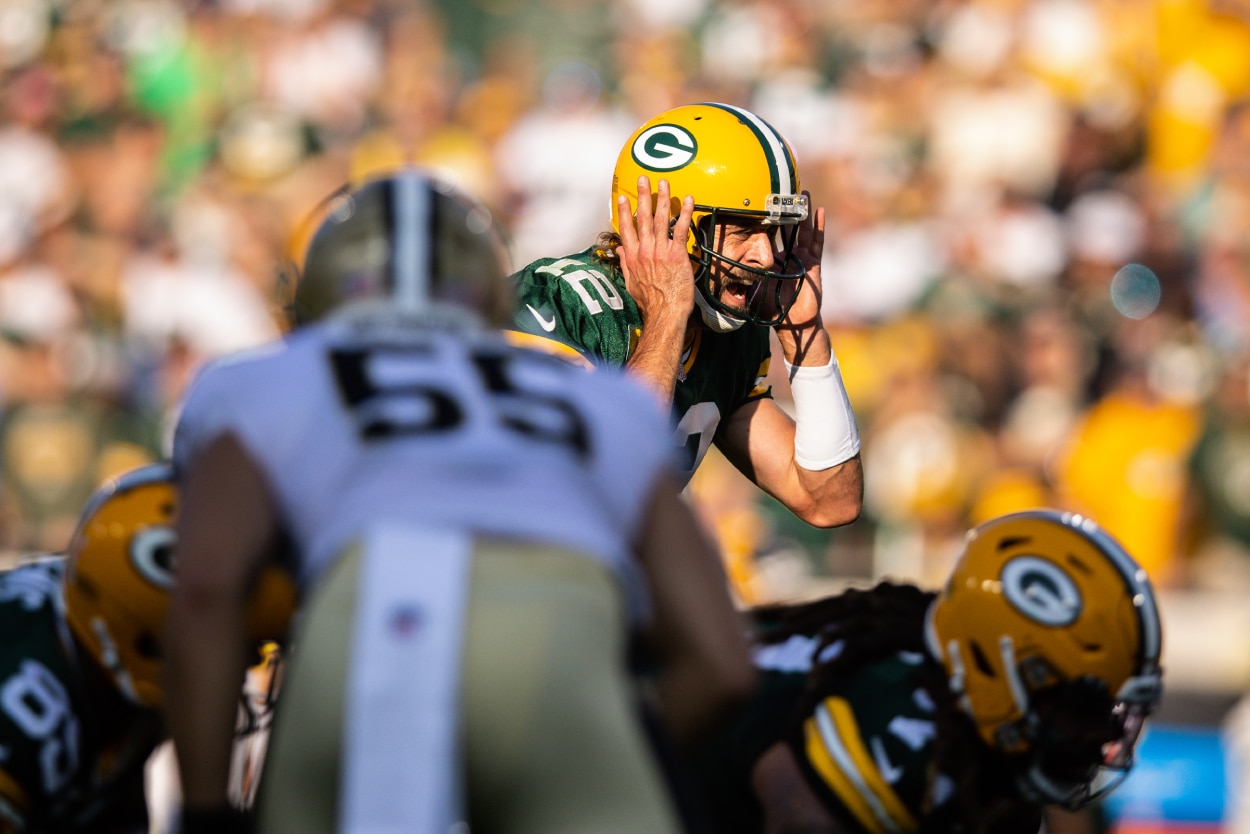 The Packers had their problems well before last year's season began. Quarterback Aaron Rodgers had been in a dispute with the team, and questions arose regarding his time left in Green Bay. After staying away from team workouts in 2021, Rodgers returned to the Pack in late July under a reworked contract. He then inked an extension in March 2022 that is expected to keep him in Green Bay the rest of his career.
Beyond that, their season opener against the New Orleans Saints was moved to Jacksonville after Hurricane Ida displaced the Saints. Although it was technically a Saints home game, there were more Packer fans in the stands, but none of that mattered.
The Saints, who had their final preseason game canceled and had to practice in Dallas after the storm, dominated. Quarterback Jameis Winston looked like the reigning MVP instead of Rodgers. Winston threw five touchdown passes. Rodgers had none. The Saints picked off Rodgers twice in an embarrassing 38-3 Packers loss.
"This is a good kick in the you-know-where," said Rodgers after the game, per ESPN. "We felt like we were going to go up and down the field on whoever they have and that obviously wasn't the case."
Rodgers and the Packers regrouped. He won his second straight MVP and led Green Bay to the No. 1 seed, although the San Francisco 49ers ousted them in Green Bay's first postseason game.
The Packers can't afford a repeat of their 2021 season opener
While the Packers overcame their Week 1 embarrassment last year, it might not be as easy to do so this season. Yes, Rodgers won the last two MVPs and continues to play at a high level, but the loss of Adams is a tough one to swallow.
Eventually, Rodgers will develop a rapport with his young guns, but it will be much more challenging for this group to bounce back than an Adams-led crew. Rodgers had been critical of his receivers in camp, growing frustrated with drops and poorly-run routes.
"A lot of mental errors, a lot of pre-snap penalties," he said in mid-August, per The New York Post. "Kind of been the theme of camp. Simple, simple plays we're messing up.
"You keep dropping the ball, you're not going to be out there. It's going to be the most reliable guys that are out there. The preparation and the job responsibility is most important."
The Packers also lost their No. 2 receiver in Marquez Valdes-Scantling, who hooked on with the Kansas City Chiefs. Outside of Cobb and Watkins, experience is tough to find among receivers. Allen Lazard entered the season as the likely No. 1 target, but he's never caught more than 40 passes in any of his four seasons. He's also been hurt and he's been questionable for the opener.
Guys like Amari Rodgers, Christian Watson, Romeo Doubs, and Samouri Toure will be expected to make an immediate impact. Confidence is key to these young guys, and getting off to a quick start will have them feeling pretty good about themselves.
Like Sportscasting on Facebook. Follow us on Twitter @sportscasting19 and subscribe to our YouTube channel.