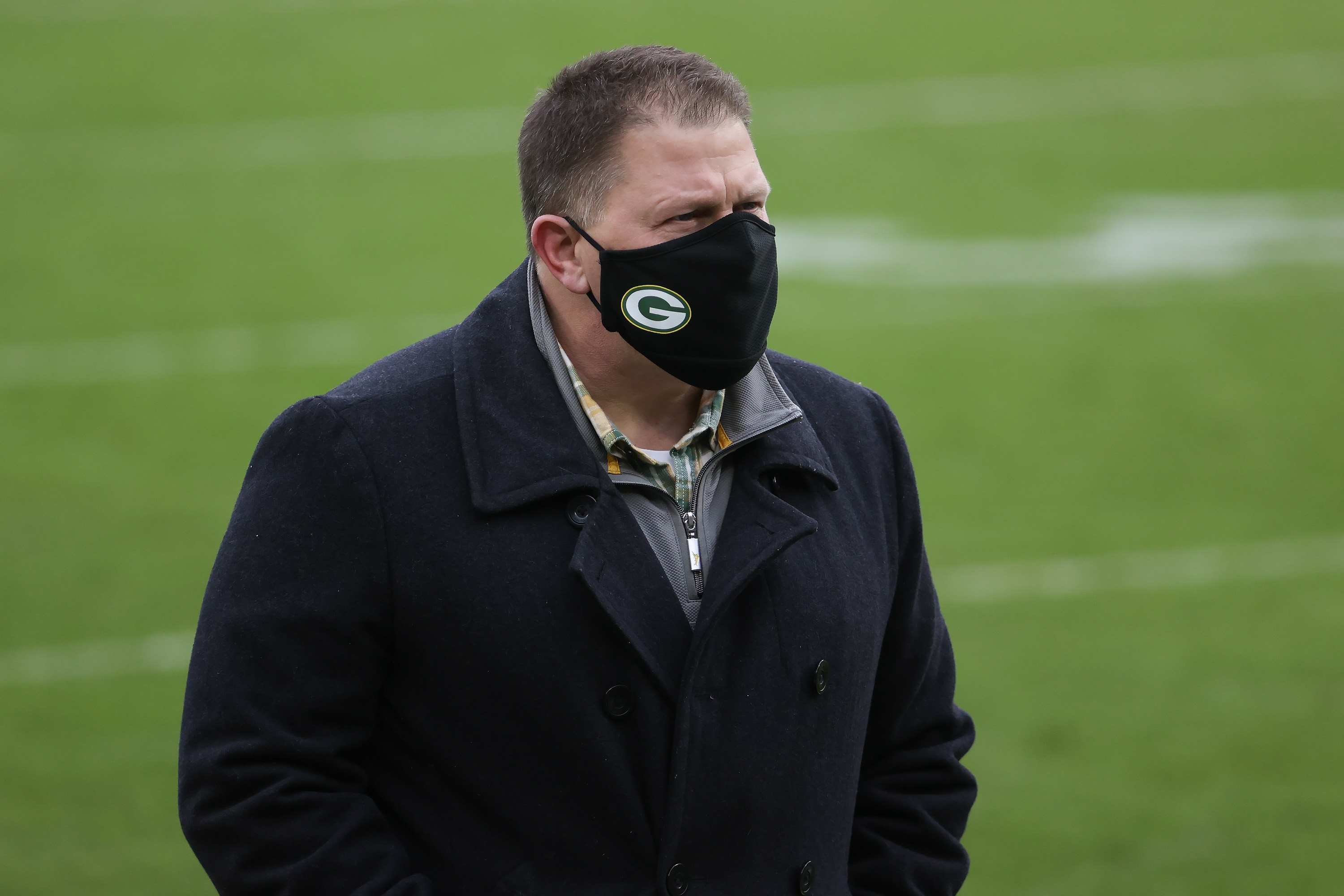 The Green Bay Packers Just Saved $10.25 Million, but What For?
The Green Bay Packers just made a pair of moves to save $10.25 million, but what exactly are they saving it for?
The Green Bay Packers keep clearing up that cap space little by little. Not normally known as a big player in free agency, Packers GM Brian Gutekunst just might be planning to strike. If Green Bay is headed in that direction, where will that money be spent?
The Packers have been known to build through the draft
The Green Bay Packers have been stubborn. They've been a team that's relied on building through the draft. Under late GM Ted Thompson, the team found gems in the later rounds and built through those players. Thompson rarely made a free-agent move.
Instead, he drafted wide receiver Davante Adams with the 53rd pick in 2014. Adams was the ninth receiver taken in the draft. He grabbed offensive lineman David Bakhtiari in the fourth round in 2013. Jordy Nelson was a second-round pick in 2008.
The list goes on and on for Thompson's draft steals. Sure, he had his misses (Justin Harrell, first-round pick in 2007, tops the list), but for the most part, Thompson was a heck of a drafter. Free agency wasn't much of a thought in Green Bay under Thompson.
Green Bay may be changing its philosophy under Brian Gutekunst
Judging by the Green Bay Packers 2020 draft, things could be turning in the philosophy department. The Packers executed one of the worst thought-out drafts in history, yet still managed to climb their way back into the NFC title game.
Two seasons ago, the Packers were one game away from a Super Bowl berth. They were thumped on the road against the San Francisco 49ers, who ran all over the Packers defense. Instead of plugging in a hole or two, the Packers focused on their future when they traded up in the first round of the 2020 NFL draft to select Utah State quarterback Jordan Love.
Love never saw the field in 2020. Instead, he watched the guy he'll eventually replace win the MVP and take his team back to the NFC Championship Game. Gutekunst didn't stop there. He then selected running back A.J. Dillon in the second round when the Packers were already set there with Aaron Jones and Jamaal Williams. Gutekunst did, however, make a splash in free agency in 2019 by stocking up on the defensive side of the ball. He brought in linebackers Za'Darius Smith and Preston Smith, along with safety Adrian Amos.
The Packers clear up some cap space
The Green Bay Packers announced they have released linebacker Christian Kirksey and veteran tackle Rick Wagner. According to Packers reporter Rob Demovsky, the moves will clear up $10.245 million in cap space. Earlier, injured offensive lineman David Bakhtiari agreed to convert an $11 million roster bonus due next month into a signing bonus, according to Pro Football Talk. That move created $8.3 million in cap space for 2021.
If the Packers do decide to make a splash in free agency, where do they turn? With Bakhtiari out with an ACL injury, the Tampa Bay Buccaneers exposed Green Bay's depleted offensive line in the NFC title game. Bakhtiari isn't expected back in time for the 2021 opener so will they focus on the offensive line.?
Could they try and lure recently released J.J. Watt to come shore up their defense? How about finally giving Aaron Rodgers some help with another weapon at wide receiver? Not only was Rodgers insulted in that 2020 draft when his eventual replacement was selected, but the Packers didn't draft one wide receiver. Outside of Davante Adams, their wideouts are shaky at best. Gutekunst and the Packers need to put that money to good use as their window under Rodgers, now a three-time MVP, is closing.