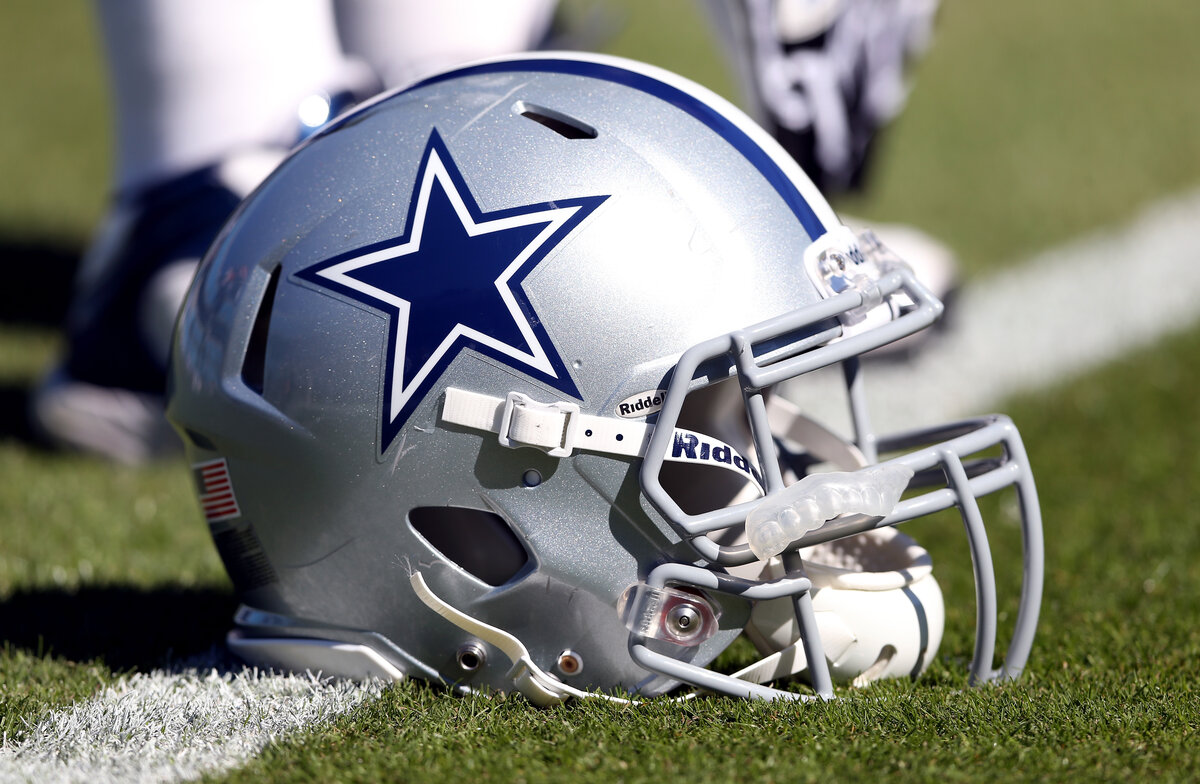 The Incredible Story of Dallas Cowboys WR Percy Howard and His Super Bowl Touchdown
Former Dallas Cowboys wide receiver Percy Howard's rise from buried on the depth chart to an instant Super Bowl legend is an incredible story.
Percy Howard is not a name that even the most studious Dallas Cowboys might recognize at a first mention.
Howard played nearly 50 years ago, serving as a backup receiver for Tom Landry's teams in the 1970s. When Howard got his chance and had Cowboys legend Roger Staubach throw his way, though, Howard made the most of it.
This is Percy Howard's incredible story of how he, a little-used Dallas Cowboys wideout, came away with a great Super Bowl story forgotten to time.
Percy Howard was buried on the Dallas Cowboys' depth chart
Percy Howard had a fascinating road to the NFL, let alone the Dallas Cowboys.
A three-sport athlete at Dillard High School in Fort Lauderdale, Fla., Howard played basketball at Austin Peay University. Howard averaged 12.4 points and 7.3 rebounds per game in three seasons there.
Although he didn't play college football, Howard signed with the Dallas Cowboys as an undrafted free agent in 1975. Howard primarily spent that year backing up Drew Pearson, a Cowboys legend, but he also returned two kicks for 51 yards.
Because Dallas didn't use three-receiver sets, Howard spent most games on the sideline, waiting for an opportunity to come his way.
Howard got his chance in Super Bowl 10
Active players like Titans cornerback Malcolm Butler or Browns linebacker Malcolm Smith will happily convey the notion that the Super Bowl is an excellent chance for underrated — or even under-used, in Butler's case — to change their legacy.
Percy Howard can certainly attest to that idea. Howard spent most of Super Bowl 10 on the sidelines, as usual, until starting wideout Golden Richards broke a rib.
Cowboys coach Tom Landry sent Howard in to try making an impact and help the Cowboys make a comeback. With the Cowboys trailing by 11 points with less than two minutes left, Howard lined up at Pittsburgh's 34-yard line.
Roger Staubach threw it deep to Howard, left uncovered in the corner of the endzone closest to the home endzone. Howard's 34-yard touchdown brought the Cowboys within four points.
After a Pittsburgh turnover, Dallas had a chance to win the game in the final seconds. Staubach threw to Howard on a Hail Mary pass, but Steelers defenders tipped the ball away and Pittsburgh held on, 21-17, for a second straight Super Bowl victory.
Percy Howard's touchdown was his only career catch
Percy Howard's Super Bowl touchdown could have been the start of something great for him in the NFL.
Unfortunately for Howard, his coach soon turned into a pumpkin. Howard suffered a severe knee injury in the 1966 preseason and missed the entire season.
The knee problem also kept Howard out of the 1977 season. Howard attempted a comeback in 1978 with the Green Bay Packers but failed his physical and never played again.
At 26 years old, Howard's career was over. Had Dallas won the game, Howard may still be remembered as the man who had his first and only career catch in the Super Bowl.
Like Sportscasting on Facebook. Follow us on Twitter @sportscasting19.