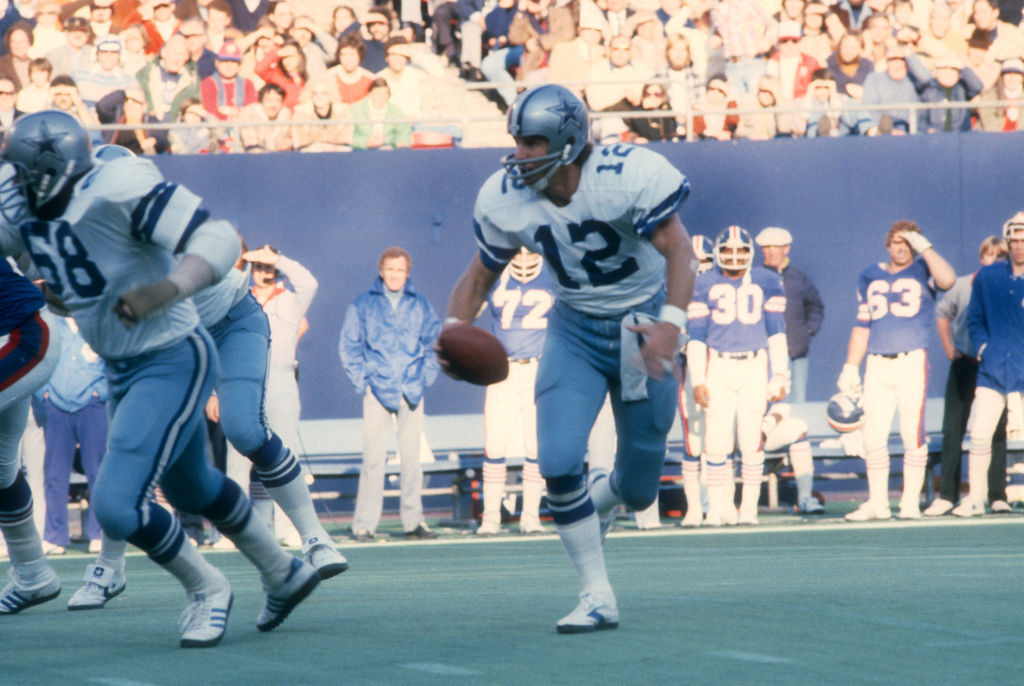 What is Roger Staubach's Net Worth?
Roger Staubach is one of the most successful players in Dallas Cowboys history. Today, he's the wealthiest player in NFL history.
Roger Staubach is one of the most famous and successful Dallas Cowboys players in the history of the franchise. He's also the undisputed wealthiest. Since Staubach retired from the game back in 1980, he has amassed a fortune. Here's a look back at Staubach's career, his net worth and how he made so much money.
Roger Staubach's Hall of Fame career
Staubach won the Heisman Trophy in 1963 at Navy before graduating and enrolling for his four-year commitment in the military. After completing his tour of duty, which included volunteering to serve a year in Vietnam, he arrived in Dallas for the 1969 season as a 27-year-old rookie. He earned $25,000 that first season. 
Despite seeing limited action those first two seasons with America's Team, his time in the military had trained him to be ready at all times. That preparation paid off in 1971 near the middle of the season when Cowboys head coach Tom Landry called on Staubach to replace Craig Morton.
The third-year Cowboys quarterback proceeded to guide the team to 10 consecutive victories, including the organization's first Super Bowl victory, a 24–3 defeat of the Miami Dolphins in Super Bowl VI. Staubach, who completed 12 out of 19 passes for 119 yards and two touchdowns and rushed for 18 yards, earned MVP honors for his performance.
Staubach directed the Cowboys to a second NFL title in the 1977 season winning Super Bowl XII over the Denver Broncos, 27-10. He threw for 183 yards and a touchdown, with no interceptions. 
Staubach further etched his name in the Cowboys history books leading the team to appearances in Super Bowl X and Super Bowl XIII, where they lost to the Pittsburgh Steelers both times.
Recognizing he had suffered numerous concussions throughout his career, including a half dozen where he indicated he was "knocked out," Staubach hung up his cleats for the final time after the 1979 season. Five years later, he received the highest honor, induction into the Pro Football Hall of Fame. 
What is Roger Staubach's net worth?
While he achieved fame and glory with the Cowboys, it's not where he attained his wealth. Nobody in those days made the huge salaries players make today. 
Staubach started his business career in the early 1970s while still playing for the Cowboys. During that time, he worked for Henry S. Miller, who operated one of the largest independent commercial real estate firms in Texas.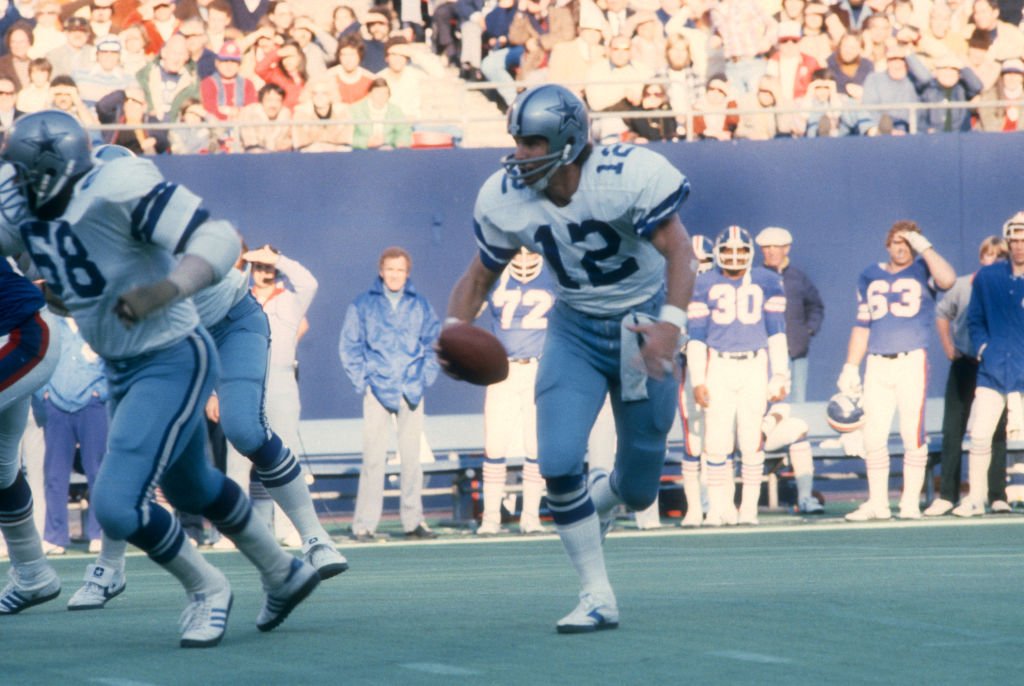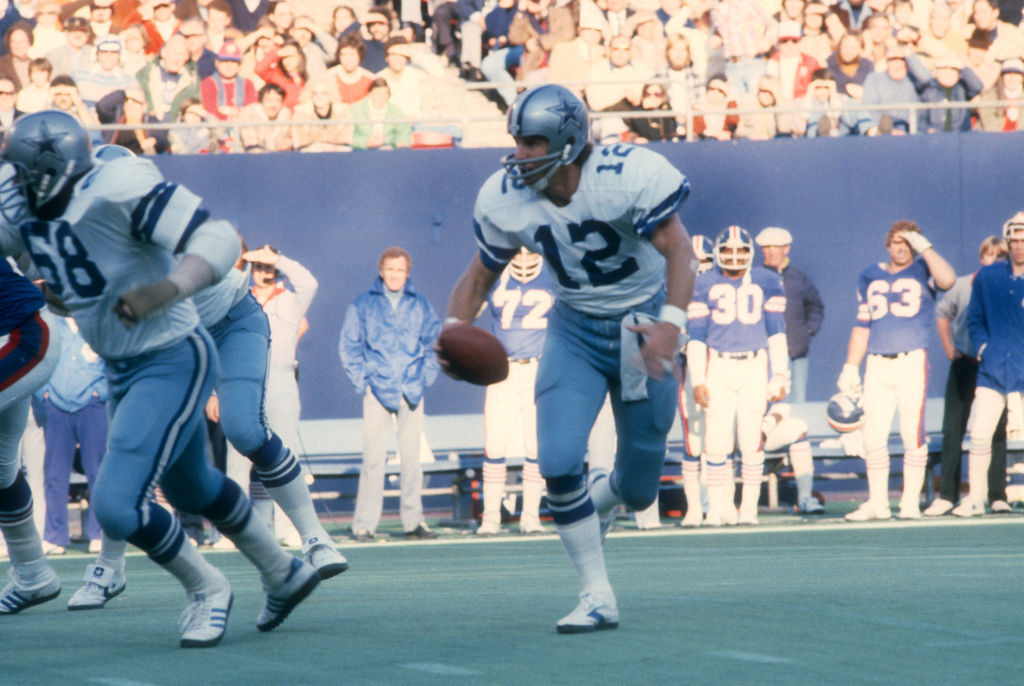 In 1977, the same season Staubach won the Super Bowl over the Broncos, he launched his own commercial real estate business, The Staubach Company. Over the next three decades, he developed a large client base by helping tenants locate office, retail, and industrial space.
By 2008, The Staubach Company had 50 offices in North America and 1,100 employees. With clients wanting to expand outside of the U.S., Staubach partnered with Chicago-based real estate firm Jones Lang Lasalle. JLL eventually bought The Staubach Company in 2008 for $613 million.
Today, Roger Staubach's net worth is reportedly $600 million, which is three times more than the next NFL player, Peyton Manning, who is at $200 million.
What is Roger Staubach doing today?
Today, at 78, Staubach resides in Dallas. Despite his wealth, he has not retired and, in fact, is still very active in business.
This past year his two careers and passions came full circle when he partnered with the Cowboys in a joint venture to develop a $62.5 million luxury high-rise apartment located at the Star in Frisco, the team's 91-acre world headquarters and practice facility.  
The 17-story residential tower is appropriately called Twelve Cowboys Way, in honor of Staubach's famed number. 
For Cowboys fans in the 1970s, Staubach was the Dallas Cowboys personified—tough, confident, and most importantly, successful. And today, 40 years after taking his final snap, he's still a big part of the Dallas Cowboys family—just with a much bigger bank account.