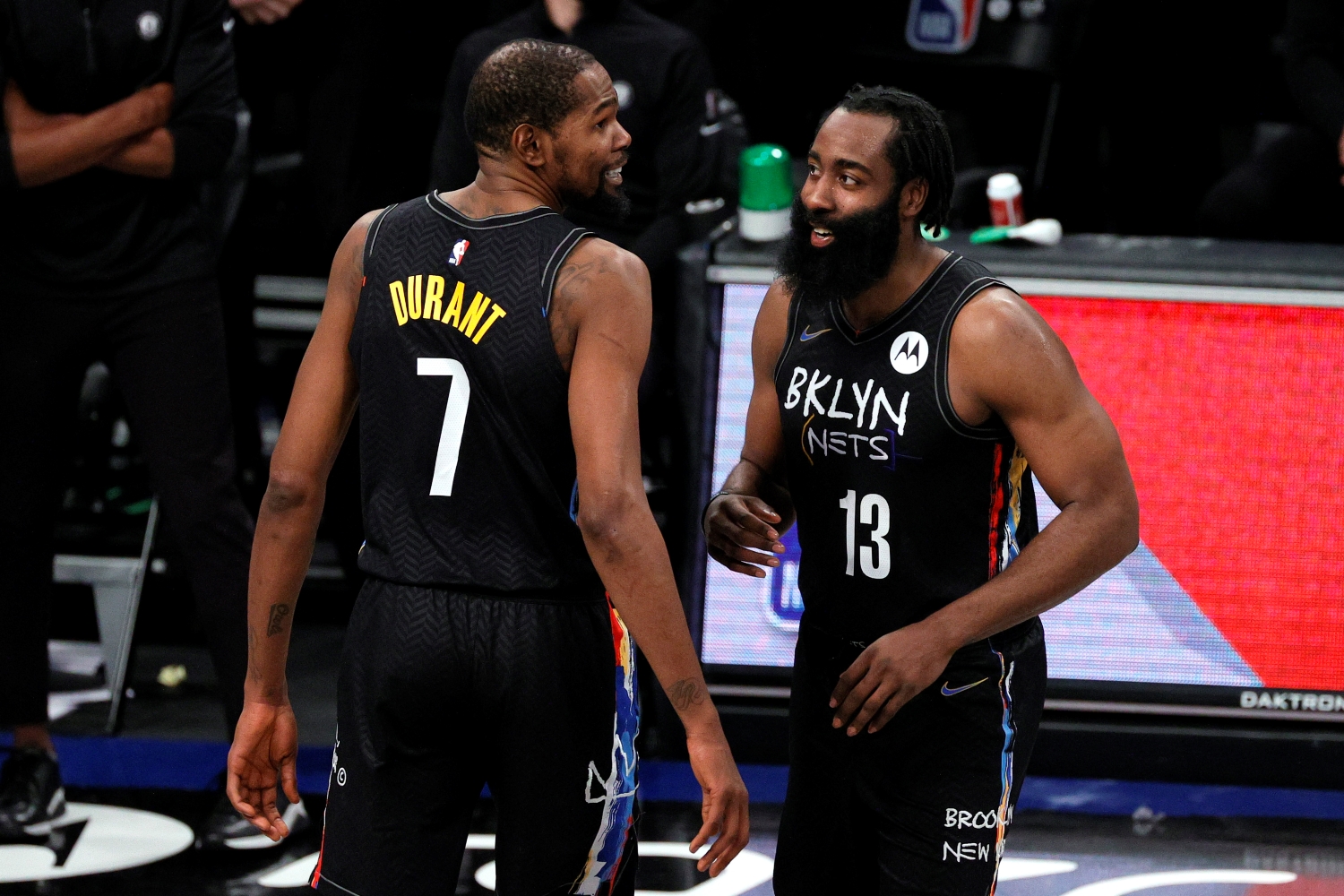 The Kevin Durant Injury Situation Has Taken a Major Turn for the Brooklyn Nets
The Brooklyn Nets are inching dangerously close to getting NBA superstar Kevin Durant back in their lineup right in the nick of time.
Kevin Durant started the 2020-21 NBA season on an absolute tear. Unfortunately for the Brooklyn Nets star, his impressive campaign came to a crashing halt back in February.
While James Harden and Kyrie Irving have stepped up in his absence, there's no doubt the Nets need KD at full strength come playoff time. Luckily for the top team in the Eastern Conference, Durant's injury situation has taken a major turn in their favor.
Kevin Durant's sensational season came to a sudden stop in February
After missing the entire 2019-20 season with an Achilles injury, Kevin Durant finally got a chance to showcase his skills to Nets fans. And the future Hall of Famer surprisingly showed no rust after his year-long layoff.
In his first 19 games, the 6-foot-10, 240-pound power forward averaged 29 points, 7.3 rebounds, and 5.3 assists. Durant's strong start included shooting a career-high 43.4% from 3-point territory.
But after quickly erasing any doubts about his ability to still dominate on a nightly basis, the 32-year-old suffered a serious setback in mid-February. A severe hamstring strain has sidelined Durant for more than seven weeks.
Despite not having the 11-time All-Star in the lineup, the Nets have managed to keep winning. Of course, it helps to have Harden and Irving leading a squad that recently added Blake Griffin and LaMarcus Aldridge to the mix.
However, with the playoffs inching closer, Brooklyn doesn't exactly have a ton of time to gel as a team.
Durant's injury situation has taken a major turn for the Brooklyn Nets
Kevin Durant's absence has surprisingly made little impact in terms of wins and losses. In fact, the Nets have lost just three games since the former MVP suffered a severe hamstring strain.
Still, getting the sharpshooting forward back in the lineup would provide Brooklyn with the ultimate edge over future opponents. And after waiting for weeks for some good news about Durant's health status, Nets fans received just that on Saturday.
According to head coach Steve Nash, there is a "high probability" that Durant will return to the court this coming week.
"I am not certain on Monday," Nash said, per ESPN. "I think it's an outside possibility, but I also couldn't say he's in any stretch probable for Monday. I think it's just wait and see. But it does look positive that this week sometime, there's a high probability he can return."
Durant recently said he's feeling "great" in his rehabilitation process. He did say he needs to be "smart" and "cautious" with his healing hamstring.
With his injury situation taking a major turn in the Nets' favor, the two-time champion should be back on the court in short order. But can Durant add a third ring to his collection later this summer?
Can Steve Nash's star-studded squad come together to win an NBA title?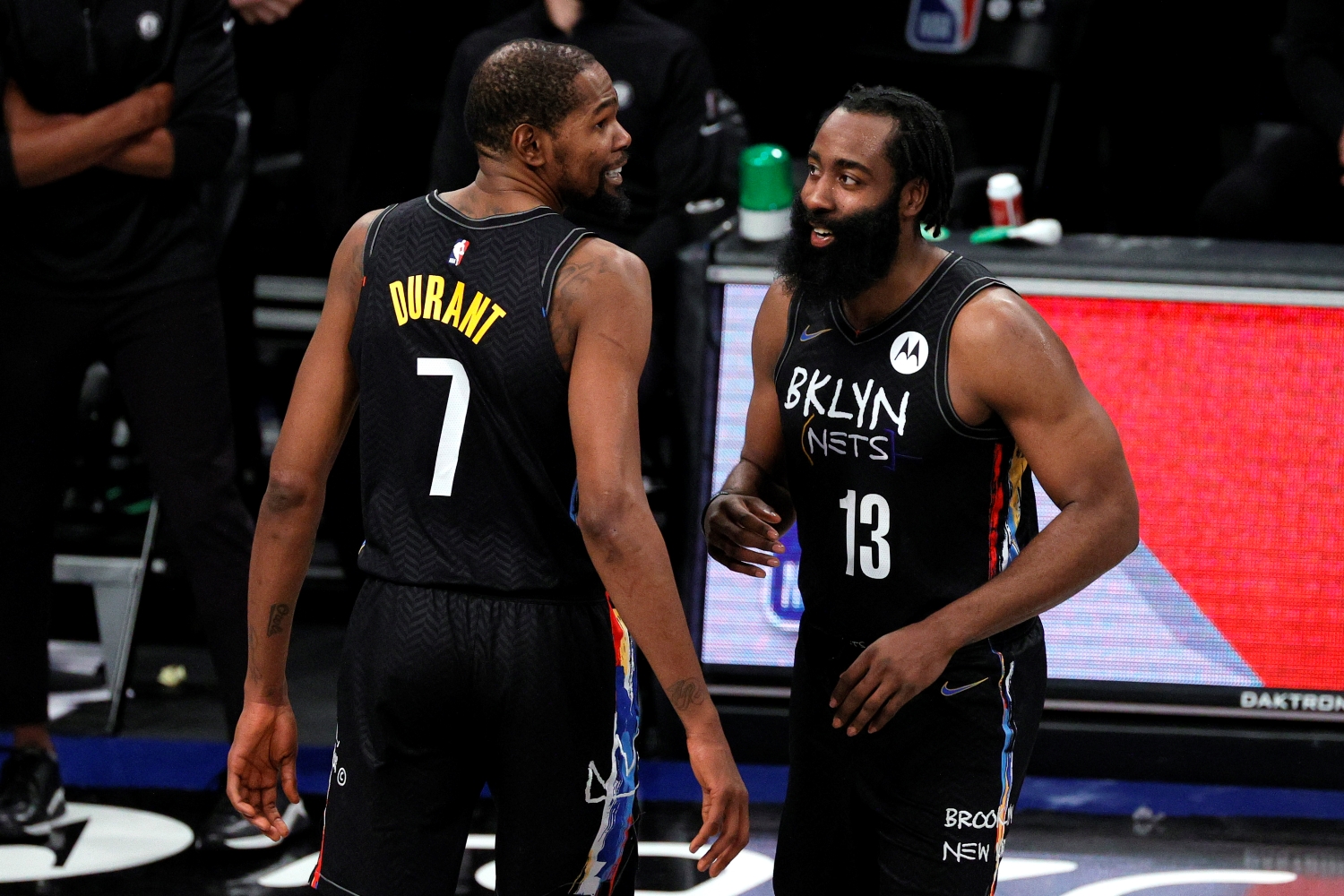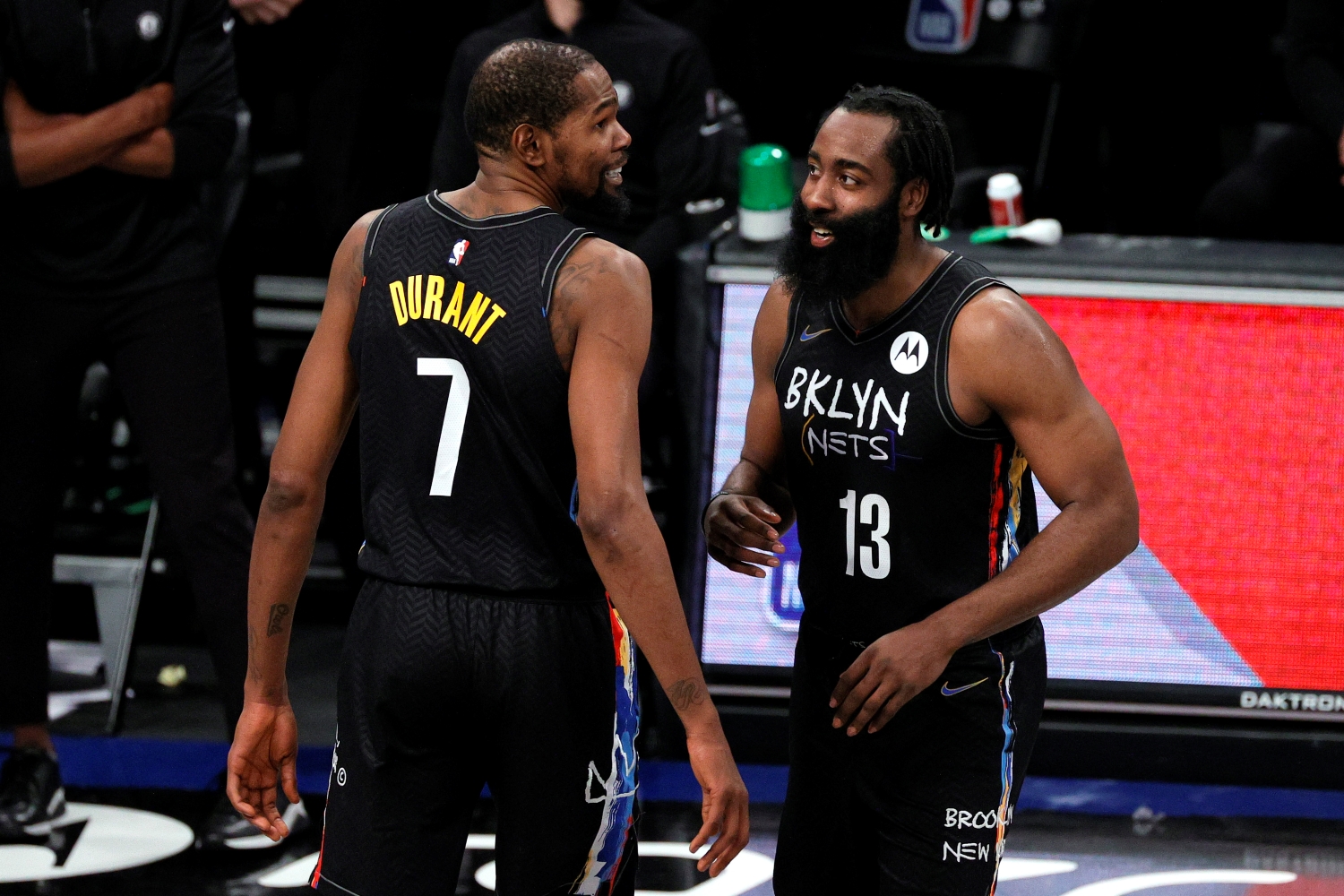 Assuming Kevin Durant and the rest of his teammates stay healthy the rest of the year, the Nets absolutely have the talent to win an NBA title. Even though Griffin and Aldridge may not be true stars anymore, both boast plenty of big-game experience.
What's most important, however, is figuring out the best way to maximize the talents of Durant, Harden, and Irving. Considering Brooklyn's backcourt features two ball-dominant players, it will be interesting to see how the offense operates with Durant back in the fold.
Will there be issues in terms of ball distribution? Who will be tasked with taking the final shot in crunch time? Plus, considering their extensive injury histories, will Durant and Irving remain healthy throughout the playoffs?
So even though the Nets have the star power to make a championship run, they must make all those pieces fit together in order to live up to their potential.
All statistics courtesy of Basketball-Reference.