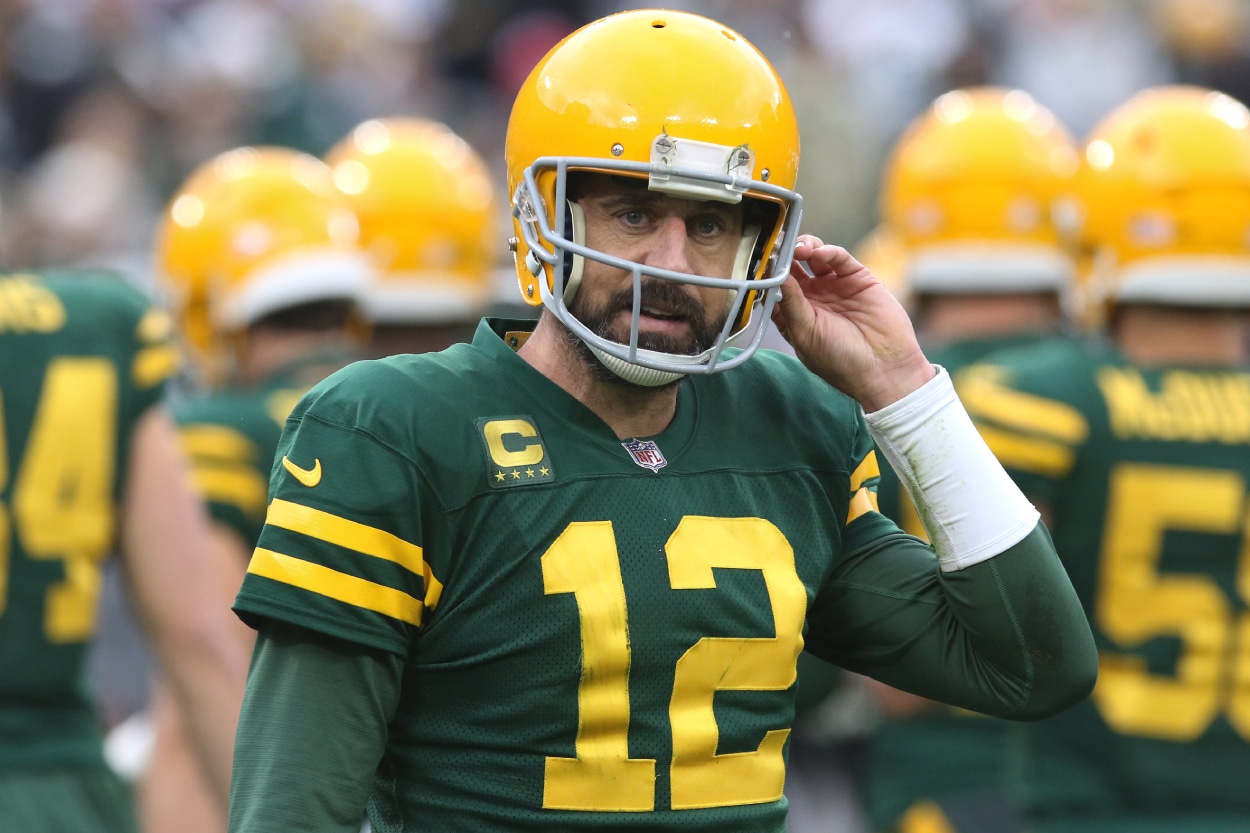 The Last Time the Green Bay Packers Were 3-3 and Came Off a Loss to a Bad AFC East Team, Good Things Happened
Despite an ugly 3-3 record, Green Bay Packers quarterback Aaron Rodgers isn't panicking.
This one is for all the Green Bay Packers fans who have given up hope. Yes, the Packers are 3-3 and are coming off back-to-back losses in the same season for the first time in the Matt LaFleur era, but there's hope. They've been here before.
Last week, the Packers fell to 3-3 after a lackluster home loss to the New York Jets. It's the low point of an ugly season so far, but the last time something like this happened to the Pack, they won the Super Bowl.
The Green Bay Packers are struggling but not panicking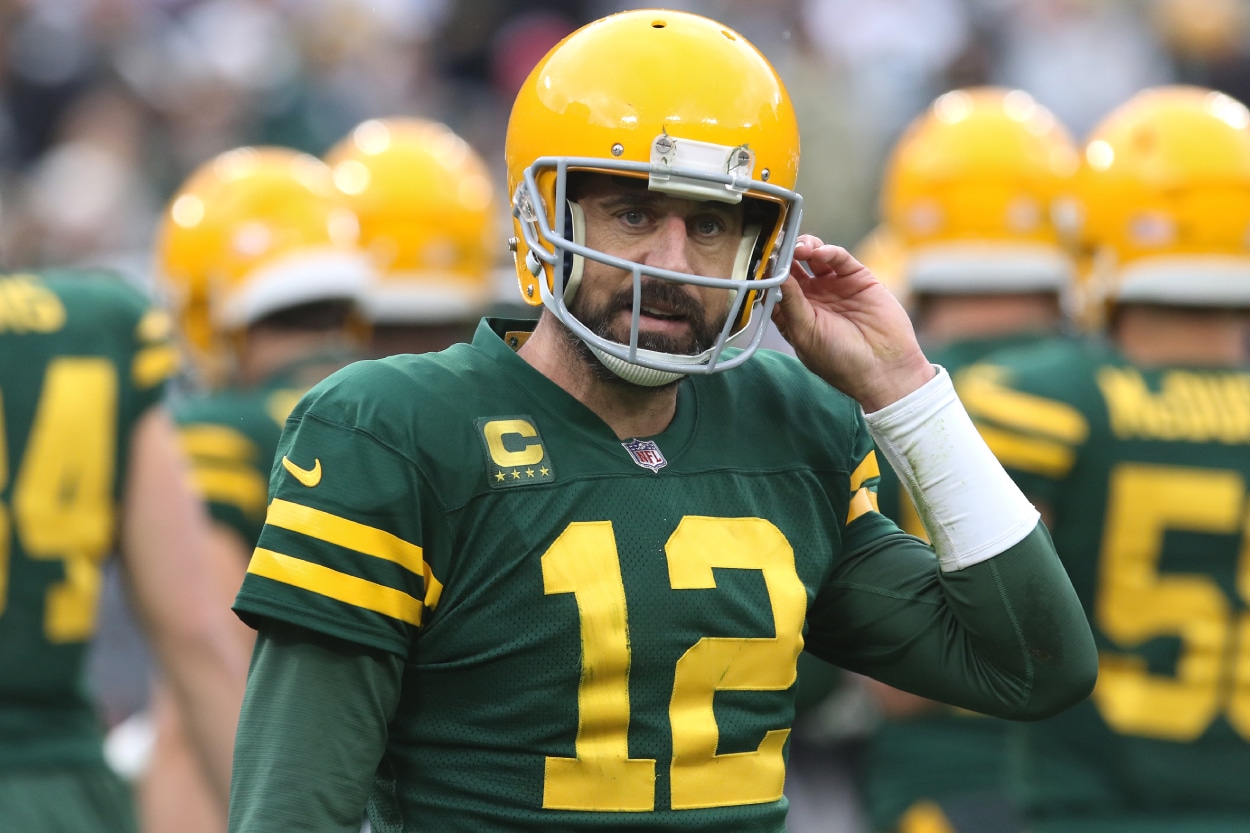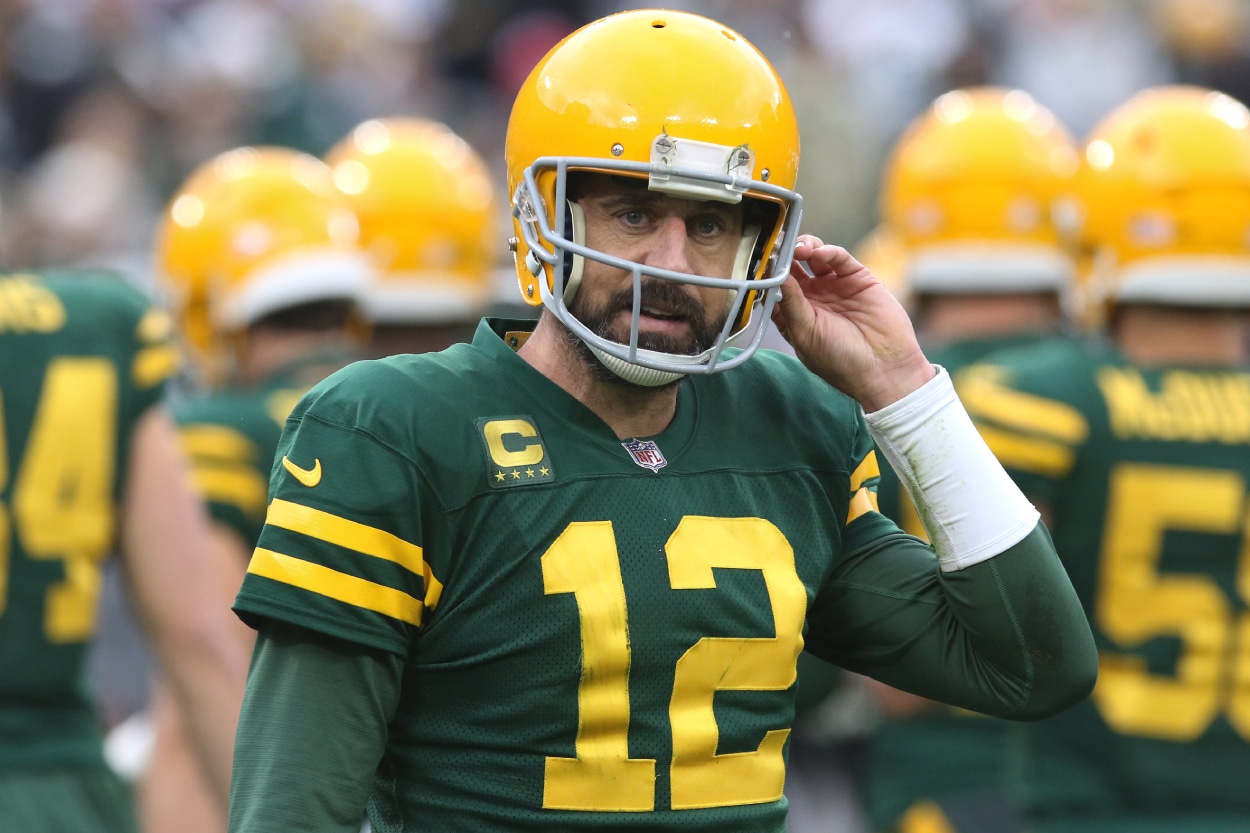 Maybe Packers fans are hitting the panic button entering Week 7, but quarterback Aaron Rodgers certainly isn't. He's been through some tough times, and he's also bailed out the Packers.
After the embarrassing loss to the Jets, Rodgers said it might be time to tweak, not panic. After the Packers traded All-Pro wide receiver Davante Adams to the Las Vegas Raiders, Green Bay was left without a go-to wideout. Rodgers has had to adjust to a new group of receivers, including rookies Romeo Doubs and Christian Watson.
The passing game hasn't clicked. While many fans have overreacted to the .500 record, Rodgers suggested a simple change.
"I just think that based on how we've played the last two weeks, I think it's going to be in our best interests to simplify things for everybody — for the line, for the backs, for the receivers, especially with (Randall Cobb's) injury," Rodgers told reporters, per Yahoo! Sports. 
"Just simplify some things, and maybe that'll help us get back on track. On the couple drives that we did move the ball, it was very simple things. Very simple plays, no motion, so we need to look at everything and the guys that we've got and what we can accomplish with them, and let's be smart about moving forward.
"Nobody works harder than Matt on the plan each week, and nobody comes with better ideas than him and his staff. But if it's not working, it's not because those guys aren't grinding. It's because we're not executing."
The last time the Packers were in this position, they won the Super Bowl
The last time the Packers were 3-3 and came off a loss to a below-average AFC East team heading into Week 7 was in 2010. After a 23-20 loss to the Miami Dolphins at home that year, they got back on track with four straight wins and finished with a 10-6 record. They won three straight road games in the playoffs en route to their Super Bowl victory over the Pittsburgh Steelers.
Offensively, they struggled that season as well. They had four games after Week 7 where they scored 10 points or less. They certainly had a better receiver corps than they do now, with Greg Jennings, James Jones, Donald Driver, and a young Jordy Nelson on the roster, but their ground game was nothing like what it is today.
With Aaron Jones and A.J. Dillon in the backfield this season, combined with their receiver woes, they've become a much more run-focused team. In 2010, they leaned on the passing game because their ground game was non-existent. Three times that season, Rodgers led the Packers in rushing.
The '10 running game was as suspect as the '22 passing game. The ground game was so shaky in 2010 that in a Week 11 win over the Minnesota Vikings, Dimitri Nance led the Packers in rushing. Nance had 36 rushing attempts in his entire career. That day, he rushed for 37 yards, good enough to lead the team.
The Packers also went 3-3 in 2012. Their Week 6 win over the Houston Texans began a five-game win streak that helped vault them into the playoffs.
Rodgers will figure things out. If he and the Packers fall to the Washington Commanders to fall to 3-4 and find themselves staring at a Week 8 matchup at the Buffalo Bills, then the panic button just might be a viable option.
Have thoughts on this topic? Keep the conversation rolling in our comments section below.