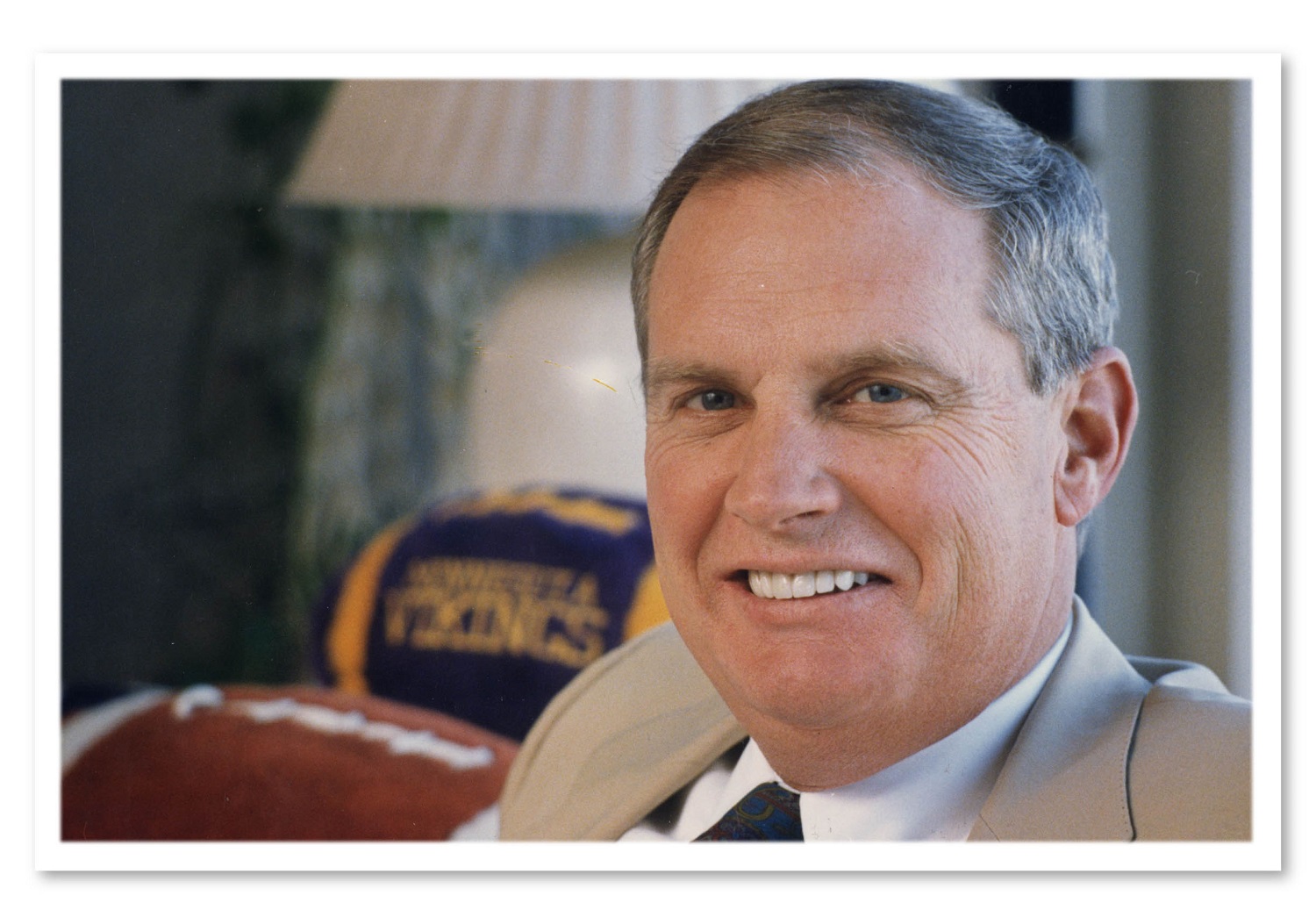 The Minnesota Vikings Handed Millions to the Man Behind the Herschel Walker Trade
Mike Lynn was the Minnesota Vikings general manager who made the disastrous Herschel Walker trade,
If Mike Lynn had been on the right side of the Herschel Walker trade, no one would have cared how much money the Minnesota Vikings general manager made. Instead, he will forever be remembered in the Twin Cities for the sweetheart deal he was able to negotiate for himself.
The Minnesota Vikings had an NFL heavyweight as a general manager
The Minnesota Vikings scored a coup when they had to replace Jim Finks in 1974. Finks and head coach Bud Grant had regularly teamed up to produce 10-win seasons in the era of 14-game NFL schedules, but the general manager quit in a contract dispute with owner Max Winter.
Winter hired little-known Mike Lynn as Finks' replacement, and the Vikings got to the Super Bowl in two of his first three seasons in charge of the front office. Two more division titles followed before the team dabbled in mediocrity for close to a decade, but Minnesota rebuilt under Lynn and coach Jerry Burns.
Lynn was influential in league meetings as well and was credited with getting owners to go with Paul Tagliabue as commissioner over Jim Finks when Pete Rozelle retired in 1989. He also served as president of the short-lived World League of American Football from 1991-92.
Still, almost no one outside the Twin Cities remembers Lynn, who died in 2012, for his successes. When his name comes up now, it's almost always because of the Herschel Walker deal, probably the worst trade in NFL history.
Mike Lynn deserves the ridicule for the Herschel Walker trade
The Minnesota Vikings were 2-2 on Oct. 12, 1989, when they announced a trade with the Dallas Cowboys that stunned NFL observers. The Cowboys were going through a complete overhaul under new owner Jerry Jones and looking for draft picks that head coach and savvy talent evaluator Jimmy Johnson could put to use.
For their part, the Vikings thought 27-year-old Herschel Walker would take the weight off quarterback Wade Wilson's shoulders. Walker would only churn out 669 rushing yards in 11 games, but the Vikings did rally to a 10-6 finish and their third straight playoff appearance.
That was the high-water mark. Walker would gain 770 and 825 yards in his final two seasons as the team went 6-10 and 8-8. Even the most optimistic Vikings fan had to write off the trade as an all-time bust.
In return for Walker and three lesser draft picks, the Vikings surrendered five players and seven picks, including first- and second-rounders in the next three drafts. It was a haul that the Cowboys could not have gotten from any other general manager, and it launched Dallas back into contention.
The 1992 season ended with the first of the Cowboys' three Super Bowl triumphs in four years. By then, though, Mike Lynn was enjoying big paydays instead of being held accountable for a horrendous trade.
Minnesota Vikings GM Mike Lynn cut a sweet stadium deal for himself
Minnesota Vikings ownership began discussing a move from Metropolitan Stadium to a new facility in the mid-1970s. Lynn was known to prefer staying outdoors, but the team closed a deal to begin playing in the Hubert H. Humphrey Metrodome in 1982.
With luxury suites increasingly important for NFL teams because they don't have to share that money, the Vikings agreed to pay for the construction of 100 stadium suites. Lynn operated the business unit managing suite sales and negotiated a 10% commission on suite sales for all events, including Twins baseball games, concerts, and University of Minnesota contests.
The owners eventually realized how much that was costing them and offered Lynn a buyout in 1999, which he declined. By the time the Vikings left the Metrodome in 2013, Lynn and his heirs collected between $14 million and $20 million for a job that is handled by the marketing departments of most teams at a nominal cost.