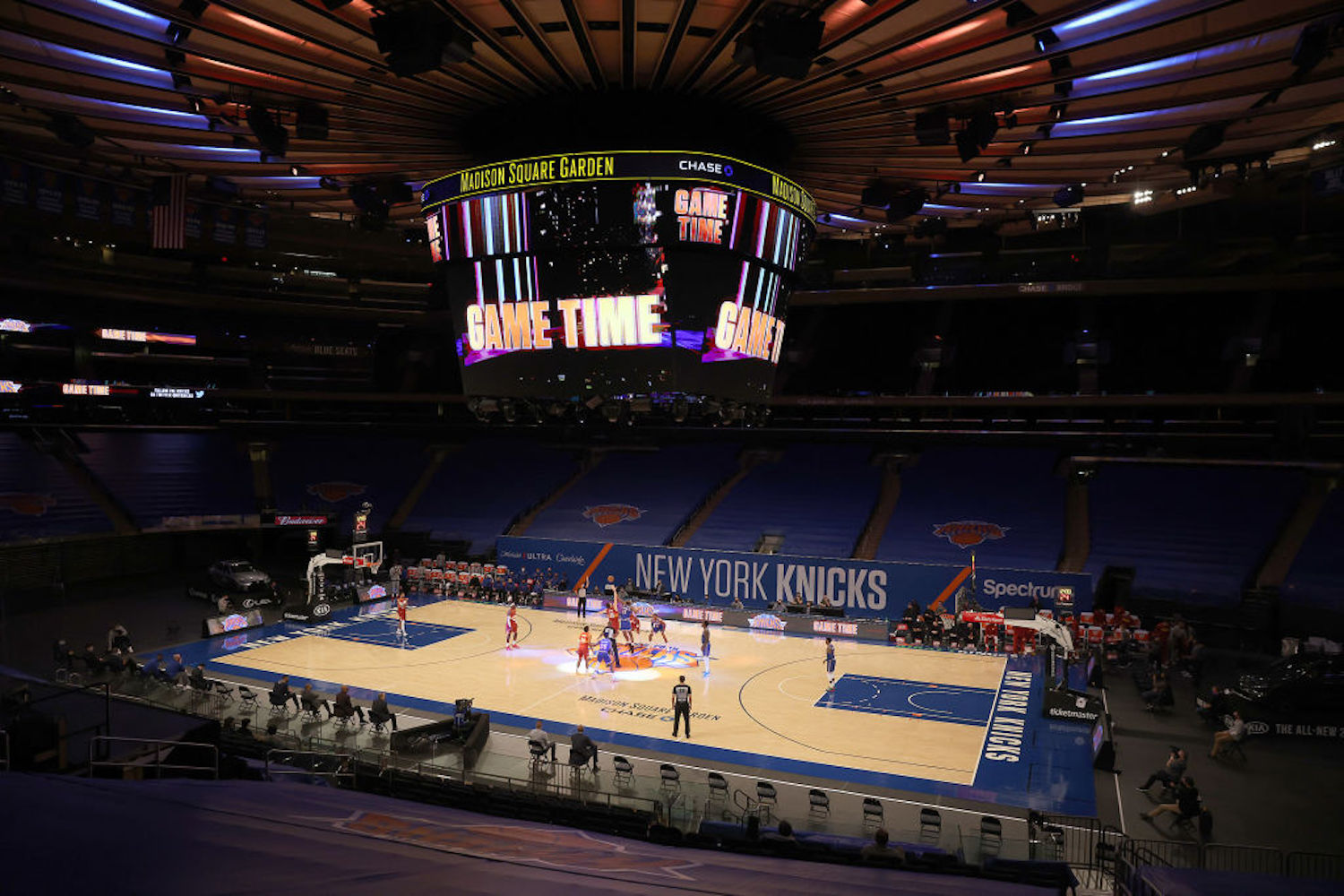 The NBA Family Suffers a Devastating Loss With the Tragic Death of Sekou Smith From COVID-19
Beloved NBA reporter and analyst Sekou Smith passed away Tuesday from complications due to COVID-19. He was 48.
Sekou Smith, the longtime NBA reporter and analyst for NBA.com and NBATV, passed away Tuesday from COVID-19 complications. The 48-year-old was beloved across the entire NBA community, as current and former players and coaches mourned the passing of the longtime reporter and friend.
Sekou Smith covered the NBA for more than 20 years
Sekou Smith started his sports journalism career at the Clarion-Ledger in 1994 after he graduated from nearby Jackson State University. He made the leap to the NBA a few years later when he joined the Indianapolis Star as an Indiana Pacers beat writer. Smith went on to cover the Atlanta Hawks for the Atlanta Journal-Constitution before joining Turner Sports as a reporter and analyst in 2009.
Smith spent the last 11 years splitting his time as a writer for NBA.com, an analyst for NBATV, and a podcast host for the Hang Time Podcast.
Sekou Smith dies from COVID-19
On Tuesday, the NBA world was stunned to learn Sekou Smith had passed away from complications due to COVID-19. He was 48 years old.
"We are all heartbroken over Sekou's tragic passing," Turner Sports said in a statement. "His commitment to journalism and the basketball community was immense and we will miss his warm, engaging personality."
"The NBA mourns the passing of Sekou Smith, a beloved member of the NBA family. Sekou was one of the most affable and dedicated reporters in the NBA and a terrific friend to so many across the league," NBA commissioner Adam Silver said in a statement. "Sekou's love of basketball was clear to everyone who knew him and it always shined through in his work. Our heartfelt condolences go to his wife, Heather, and their children, Gabriel, Rielly and Cameron."
NBA stars mourn the loss of Sekou Smith
Over the course of his career covering the NBA, Sekou Smith touched everyone he interacted with in a meaningful way. He was more than just a reporter covering NBA players. He was a friend.
After his passing, current and former NBA players and coaches mourned his loss and offered their condolences to Smith's family.
"Man today just got a little heavier… my condolences to Sekou's wife, family, friends, and extended family," Suns guard Chris Paul wrote in an Instagram post. "What a kind and compassionate man we just lost."
"I just heard the news about Sekou Smith. I'm just devastated. Crushing news," Warriors head coach Steve Kerr said Tuesday. "Sekou has been part of the NBA family for a long time…Just another awful day and we're all so saddened."
"I've never had anything but positive interactions and conversations with Sekou Smith," Dwyane Wade wrote on Twitter. "Our prayers go out to the Smith family. We lost a good one. Rest In Heaven."