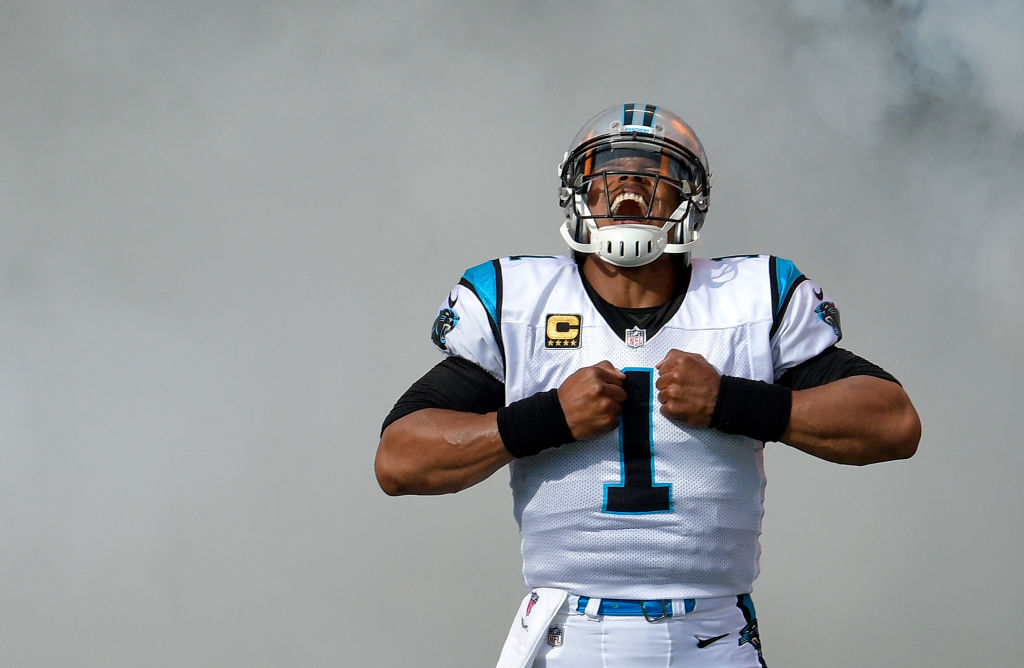 The New England Patriots Are Still the Favorite to Land Cam Newton
After losing Tom Brady to free agency, the New England Patriots remain the favorite to land unsigned quarterback Cam Newton.
As of this writing, the New England Patriots are planning to go with Jarrett Stidham as their starting quarterback for the 2020 season. Gone is Tom Brady, who bolted for the Tampa Bay Buccaneers after guiding the Pats to six Super Bowl championships. Although Stidham is penciled in as New England's starter, one sportsbook has the Patriots as the significant favorite to sign free-agent quarterback Cam Newton this year.
Can Jarrett Stidham lead the Patriots?
The NFL resume isn't quite there yet for Jarrett Stidham, the second-year quarterback out of Auburn. Stidham began his college football career at Baylor, but transferred to Aburn, playing two strong seasons for the Tigers.
In his first season at Auburn, Stidham completed 66.5 percent of his passes and threw for 3,158 yards and 18 touchdowns. He followed that up with another strong junior season as he matched his 18 touchdowns and threw for 2,794 yards in one less game. Stidham was drafted in the fourth round by the Patriots in the 2019 NFL draft.
Playing behind Tom Brady, Stidham saw little action in his first year in the NFL. He threw four passes, completing two. He had one interception. Veteran Brian Hoyer was brought back to compete for the starting job. The quarterback situation in New England is shaky at best.
Cam Newton is available
If the New England Patriots, or any other team for that matter, was looking for a veteran quarterback, Cam Newton remains unsigned. Newton was the MVP of the league in 2015 and guided the Carolina Panthers to a berth in the Super Bowl.
Also available is former San Francisco 49ers quarterback Colin Kaepernick, who hasn't played in the league since 2016. Rumors have been swirling that the Los Angeles Chargers might be bringing him in for a workout. If Kaepernick hooks on with the Chargers, Newton, by far, is the best and most experienced quarterback on the market.
Newton, who was limited to two games because of a foot injury last year, underwent successful surgery and appears healthy. He tweeted two pictures of himself working out and wrote, "It's better to be prepared for an opportunity and not have one than to have an opportunity and not be prepared."
The Patriots are favored to land Newton
Nearly three weeks ago, a source told ESPN's Jeremy Fowler that the market to sign veteran quarterback Cam Newton had cooled. Those sources also said they weren't sure if Newton would be open to taking on a backup role. In either case, Newton was planning to play the waiting game.
DraftKings Sportsbook posted odds on the next landing spot for Newton. The New England Patriots were a significant favorite at +300, meaning you would wager $100 to make $300. After the Patriots, the next teams are the Arizona Cardinals, Pittsburgh Steelers, Tennessee Titans, and Washington Redskins, all at +800.