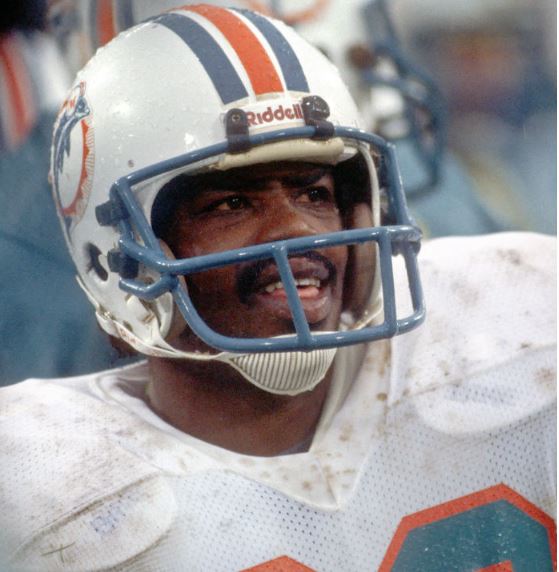 The Tragic Death of Former Miami Dolphins No. 1 Draft Pick David Overstreet
Former Miami Dolphins No. 1 draft pick David Overstreet never got a real chance to show what he could do in the National Football League.
David Overstreet was hoping to live up to the hype after being the Miami Dolphins' No. 1 draft pick in 1981. The running back was selected 13th overall after playing four years under Barry Switzer at Oklahoma. Overstreet never got the chance after he fell asleep at the wheel during an overnight drive from Michigan to Texas and died in a fiery crash after his car stuck a pair of gasoline pumps when he was just 25.
Who was David Overstreet?
David Overstreet was a 5-foot-11, 208-pound running back who grew up in Texas and played his college football at Oklahoma. He played four years with the Sooners with his best season coming in his senior year. During his final season at Oklahoma, Overstreet averaged 7.1 yards per carry in 11 games.
Overstreet was a first-round selection of the Miami Dolphins in the 1981 NFL draft. He was selected ahead of future NFL Hall-of-Famers Mike Singletary, Howie Long, and Rickey Jackson. Overstreet and the Dolphins couldn't reach a contract agreement, so the running back went to the Canadian Football League for two seasons where he played for the Montreal Alouettes.
In his first season in the CFL, Overstreet rushed for 952 yards, but his second season was marred by injuries. He agreed to a deal with the Dolphins in 1983 and put together a solid season, averaging 4.6 yards per carry in 14 games. He never got the chance to play again after that 1983 season.
David Overstreet killed in crash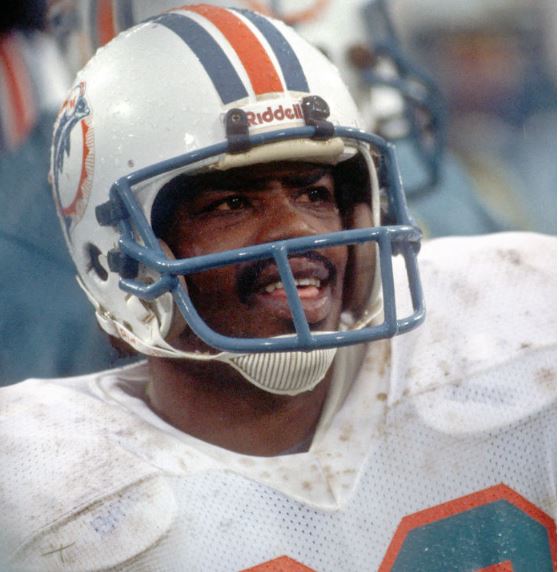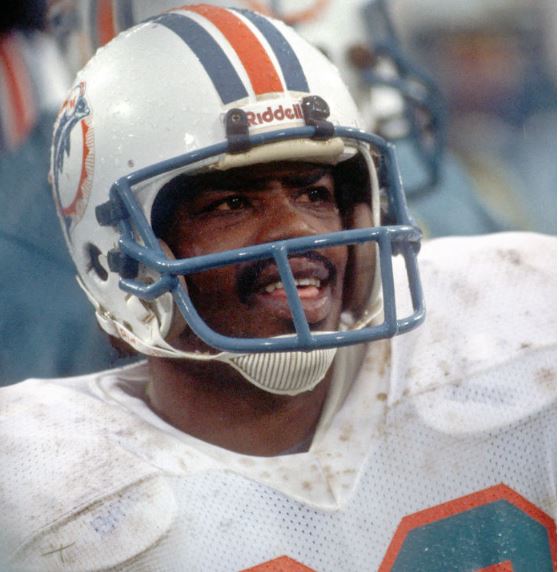 On June 25, 1984, David Overstreet had attended a football camp in Michigan run by Detroit Lions running back Billy Sims. Larry Todd, a spokesman for the Texas Department of Public Safety, said the 25-year-old former University of Oklahoma star was driving his 1980 Mercedes on a highway when the accident took place at about 6 a.m., according to The New York Times.
Overstreet, as it was reported later, had fallen asleep at the wheel after trying to make it home to Texas without stopping. According to The New York Times, Overstreet's car swerved off the highway and drove into two gasoline pumps which exploded, causing a fiery scene.
Overstreet left behind a wife Johnnie May, a woman he had been with since the fifth grade, a 4-year-old daughter Dayetta, and a 13-month-old son David II. Overstreet's son followed in his father's footsteps, playing safety at Missouri.
Overstreet's son was mad at his father
When David Overstreet II, was playing football as a safety at Missouri, he used his father's memory as fuel. He wanted to play mad. He made himself mad, thinking about his father who wasn't there to see him play. Overstreet II, now an assistant coach with the Indianapolis Colts, used that as his motivation.
"That was my fuel," said Overstreet II to the Indianapolis Star in 2018. "My mom used to always tell me, and (my coach at Missouri) told me this too: 'You play better when you're mad. You got to find something to be angry about.' And that was what I had to be angry about. That my dad wasn't there to physically watch me play. He wasn't there to throw balls, to teach me how to run, stuff like that. I was mad at him. Why'd you try to drive the whole way? Why didn't you just stop?"
Overstreet II said he still talks to his father. He asks him for guidance, especially on game days as a coach for the Colts. "Be here with me," David II asks his father. "Be an extra set of eyes for me, help me be vigilant, give me your wisdom."