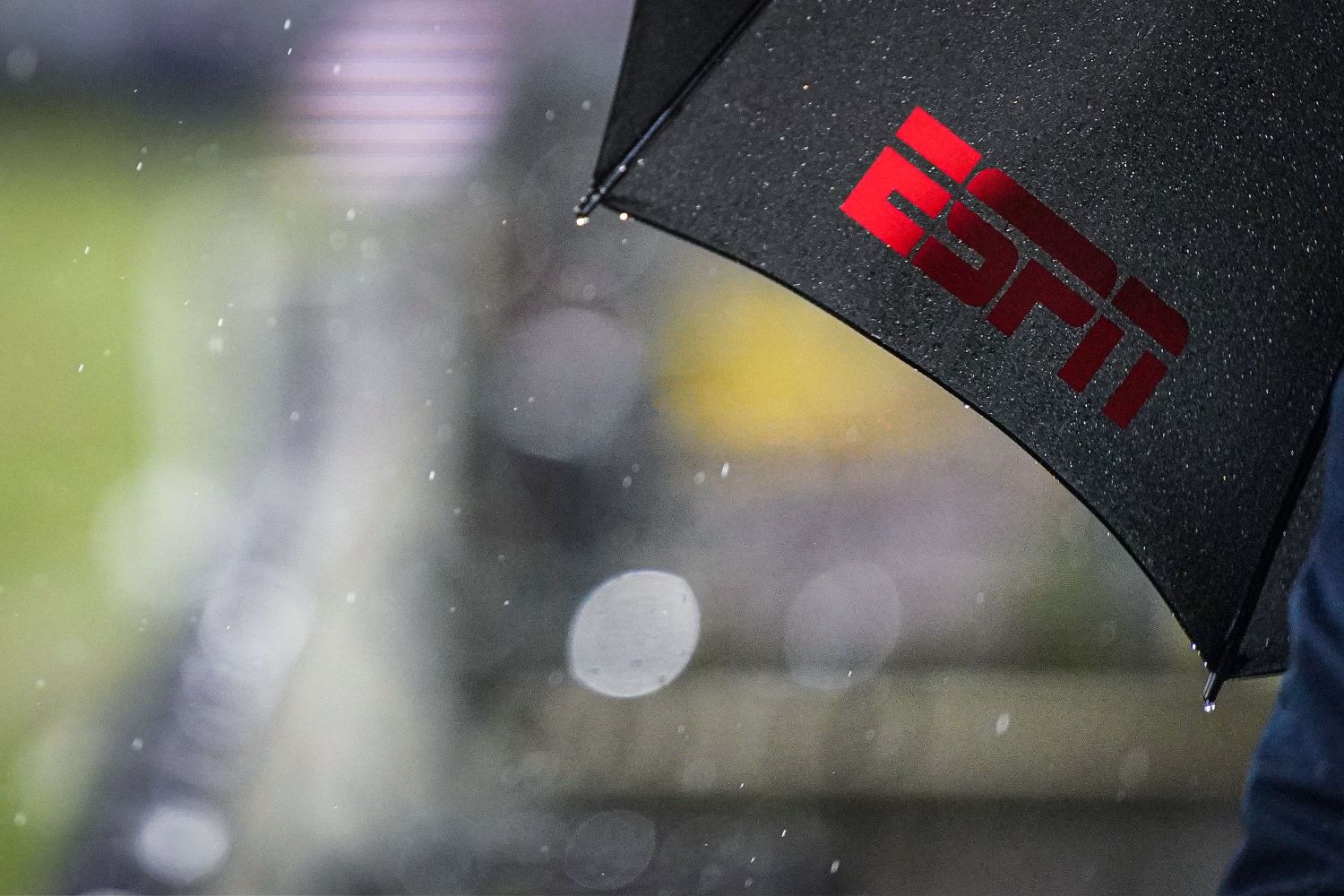 ESPN Suffered a Christmas Eve Tragedy When Edward Aschoff Died on His 34th Birthday
For 33 years, Christmas Eve represented the best day of the year for Edward Aschoff's family. But in 2019, that changed forever. The University of Florida alumnus earned widespread respect for his stellar work as a college football reporter. Viewed as a rising star at ESPN, he very well could have become the next sports …
For 33 years, Christmas Eve represented the best day of the year for Edward Aschoff's family. But in 2019, that changed forever.
The University of Florida alumnus earned widespread respect for his stellar work as a college football reporter. Viewed as a rising star at ESPN, he very well could have become the next sports media star to emerge from the four-letter network.
However, Aschoff never got a chance to test just how far his skills could take him. Instead, he took his final breath the day before Christmas, which also happened to be his 34th birthday.
Although the beloved reporter no longer graces audiences with his talented storytelling skills, his legacy lives on. In fact, since his tragic death, several organizations have established permanent ways to not only honor his memory but also give aspiring sports journalists support to help them achieve their dreams.
From UF to ESPN
Although he grew up in Ole Miss Rebels country, Edward Aschoff took his journalistic talents to another SEC school: the University of Florida. From 2007-2011, he honed his craft covering Gators football, basketball, and baseball for The Gainesville Sun.
Of course, Aschoff had ample opportunity to cover future professional athletes. Future NFL standouts like Tim Tebow, the Pouncey twins, Aaron Hernandez, Joe Haden, and Percy Harvin dominated on the football field during that period. Chandler Parsons, Nick Calathes, and Marreese Speights starred for UF's basketball program while Aschoff covered the Gators.
Fittingly, ESPN hired him in 2011 to be a part of its SEC blog network. It didn't take long for the young reporter to gain a loyal following. Aschoff's wit shined through in his columns, and he also brought a ton of energy whenever the cameras were rolling.
Edward Aschoff tragically died on his 34th birthday
After establishing a reputation as one of the network's brightest up-and-coming stars, Edward Aschoff moved to Los Angeles in 2017. The former blogger got an expanded national role with ESPN that gave him even more time on camera and on the airwaves.
But after winning his second first-place award from the Football Writers Association of America (FWAA) for his writing skills in 2018, Aschoff wouldn't live to see the calendar turn from 2019 to 2020.
On Dec. 24, ESPN reported that the decorated college football reporter died after a brief illness. Not only did he pass away on Christmas Eve but it also happened to be Aschoff's 34th birthday.
Naturally, that brought up questions about how such a young, seemingly healthy person could pass away so suddenly. As it turns out, there was more to the story than what appeared on the surface.
Although his death was initially attributed to hemophagocytic lymphohistiocytosis and multifocal pneumonia, Aschoff's fiancee, Katy Berteau, revealed that the ESPN reporter had another major health issue that no one knew about. (H/T Washington Post)
"Unbeknownst to us, Edward had stage 4, non-Hodgkin's lymphoma in his lungs," she wrote from her late fiancee's official Twitter account. "This is an aggressive type of cancer that is usually undetectable until it is very advanced."
Paying tribute to the late reporter
(9/9) Donations to the Edward Aschoff Memorial Fund at UF's College of Journalism and Communications can be made out to the "U.F. Foundation", sent to P.O. Box 14425, Gainesville, FL 32604, Attn: Gift Processing. Please note "Edward Aschoff Memorial Fund" in the memo area. pic.twitter.com/7AC7xcKz3b

— Edward Aschoff (@AschoffESPN) January 16, 2020
It's been a year since Edward Aschoff died. But even though he didn't live past his 34th birthday, he won't be forgotten.
In fact, both his alma mater and the FWAA have found permanent ways to ensure his legacy lives on.
UF's College of Journalism and Communications established the Edward Aschoff Memorial Fund to honor one of the college's most recognizable graduates. According to the school website, the fund "will provide support for CJC students involved in sports journalism."
In addition, the FWAA created the Edward Aschoff Rising Star Award as a way to pay tribute to the award-winning journalist. In August, ESPN reported that David Ubben of The Athletic became the first recipient of the award, which recognizes one journalist no older than 34.
"Ed was my friend and colleague," Ubben said. "We had a lot in common, but he was much cooler than I am and infinitely more well-dressed. Watching him climb the ladder at ESPN was so thrilling and seeing him live out his dreams in this business made me so happy for him."
He further added, "Like Ed did, I want to pass down what I've learned, make this profession better and do what I can to make sure there are plenty of other Ed Aschoffs writing about college football in the decades to come."
Like Sportscasting on Facebook. Follow us on Twitter @sportscasting19.