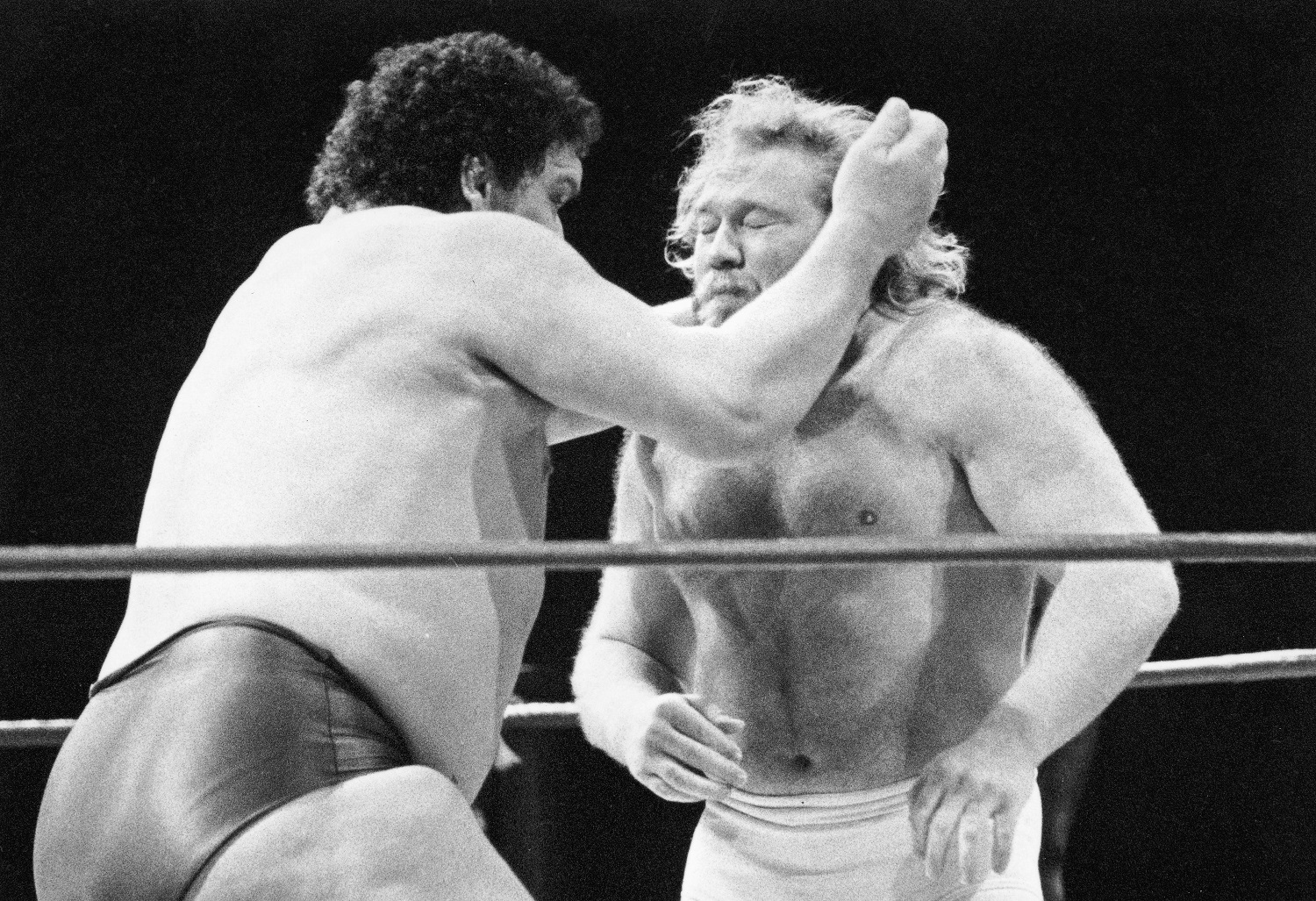 The Tragic Death of WWE Hall of Famer Big John Studd
A look back on the life, career, and tragic death of WWE Hall of Famer John Minton, better known to pro wrestling fans as Big John Studd.
While Andre the Giant was seen by most as the true giant in WWE during the Golden Era, it's hard to ignore the contributions of Big John Studd in the 1980s.
Born John Minton, Big John Studd was one of the great heels of his generation, an achievement certainly helped by the fact that he was managed by both "Classy" Freddie Blassie and Bobby "The Brain" Heenan, easily two of the greatest heel managers in professional wrestling history, while in his prime years with WWE.
Studd engaged in feuds with some of the biggest names in pro wrestling history during his career, not only in WWE but in other high-profile promotions as well. Tragically, his life was cut short and he passed away in 1995 at the age of 47.
Here's a quick look back on the life, career, and tragic death of WWE Hall of Famer Big John Studd.
The early days of Big John Studd
In his early days in professional wrestling, John Minton wasn't known as Big John Studd. After training with the legendary Killer Kowalski, he debuted in early 1972 in Los Angeles NWA Hollywood Wrestling as The Mighty Minton. He joined WWE later that year, wrestling as Chuck O'Connor, and was almost immediately inserted into the WWE title picture but lost his championship bout to Pedro Morales.
He left WWE in 1973 and later joined Mid-Atlantic Championship Wrestling. He returned to what was then called the WWWF in 1976 and wrestled in a mask as one of The Executioners. Minton held the tag titles on one occasion but again left the company in 1977.
In his time away from WWE, Minton returned to Mid-Atlantic and also wrestled in the AWA. He challenged Ric Flair for the NWA World Heavyweight Championship on multiple occasions while in Mid-Atlantic but never won the title. He returned to WWE in 1982 as Big John Studd and enjoyed the biggest run of his career under Vince McMahon, who has always loved the big guys, which Minton certainly was at 6'10" and 365 pounds.
He had a great run in WWE in the 1980s
Upon his return to WWE, Big John Studd was paired with "Classy" Freddie Blassie, who aided Studd in his feud with Andre the Giant, which lasted for years. Studd claimed that he was the true giant in professional wrestling and actually angered Andre in real life as he adopted the practice of stepping over the top rope when entering the ring.
Aside from his feud with Andre, which led to their "15,000 Bodyslam Challenge" at the first WrestleMania, Big John Studd also engaged in a feud with WWE Champion Hulk Hogan. He partnered with Bobby "The Brain" Heenan and formed an alliance with King Kong Bundy, which led to a number of big-time tag matches against Hogan and Andre.
Minton retired for the first time in 1986 but returned to WWE in December 1988 and turned face by rejecting Heenan's offer to once again become his manager. Big John Studd then earned the biggest win of his career in January 1989 by outlasting 29 others to win the Royal Rumble, a victory that truly looked like it meant something to him. He served as the special guest referee in Andre the Giant's match with Jake "The Snake" Roberts at WrestleMania 5 but left the company for the third and final time a few months later.
He worked the independent circuit for a short time and had the last match of his career in 1990 against The Honky Tonk Man.
Big John Studd died in 1995 at the age of 47
In 1993, doctors discovered a large tumor in Big John Studd's chest after Minton himself felt a large lump in his armpit. He went into remission following a bout with chemotherapy but the tumor returned the following year. The tumor remitted again following an autotransplantation procedure but Studd's lungs collapsed in the fall of 1994.
He began another round of chemotherapy in early 1995 as his tumor had once again returned and had spread. He passed away on March 20, 1995, from Hodgkin's disease and liver cancer. John Minton was just 47 years old at the time of his death.
Big John Studd was posthumously inducted into the WWE Hall of Fame in 2004.