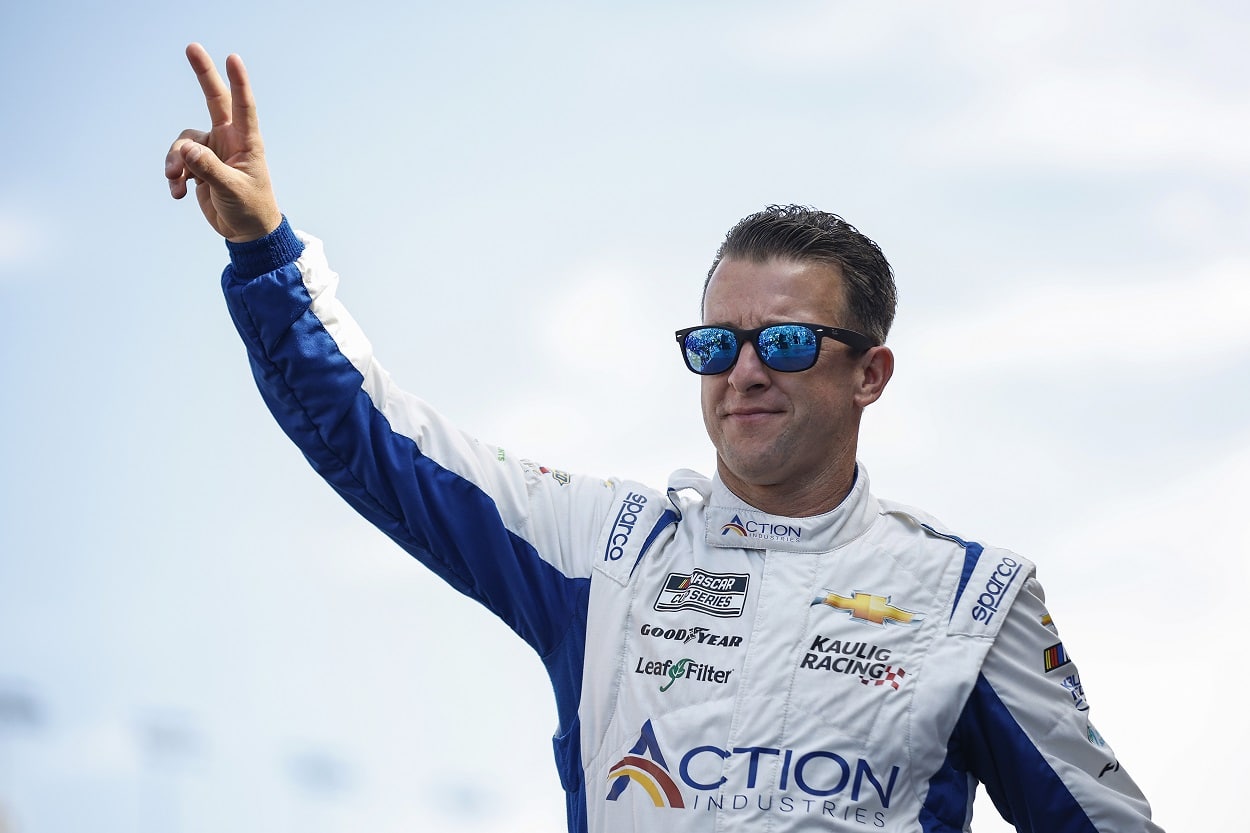 AJ Allmendinger Could Be In for a Rude Awakening in 2023 and He Knows It
AJ Allmendinger's recent NASCAR Cup Series success doesn't necessarily mean he'll have a great 2023 season.
AJ Allmendinger has put together one of the best part-time seasons in recent memory. However, he has also been around the sport long enough to know not to pencil himself in as Kaulig Racing's first-ever NASCAR Cup Series championship contender in 2023.
The ingredients are there, for sure. Allmendinger has substantially resurrected his career over the past two seasons and has signed on to drive the No. 16 car full-time for Kaulig Racing next season.
AJ Allmendinger has helped build Kaulig Racing into a race-winning organization
After 12 years in the Cup Series, Allmendinger did not return to the series in 2019 and dropped back to just five Xfinity Series races with upstart Kaulig Racing. 
Allmendinger led more than 20 laps in each of his first two races with the organization at Daytona International Speedway and Watkins Glen International but was disqualified in both. He then scored a third-place finish at Mid-Ohio Sports Car Course, won the pole award at Road America in Wisconsin, and won the organization's first race with a victory at the Charlotte Roval.
He expanded his schedule to 11 Xfinity Series races in 2020 and won at Atlanta Motor Speedway and again at the Charlotte Roval.
That led to his breakthrough as a full-time Xfinity Series driver in 2021, when he tied for the series lead with five wins and reached the Championship 4. In addition, he returned to the Cup Series for five races and won at the Indianapolis Motor Speedway road course for only his second career Cup Series victory.
Allmendinger has run well in both Cup and Xfinity series this year
Allmendinger is again in contention for the Xfinity Series title this season. He has racked up another five wins and leads the series with 27 top-10 finishes and five pole awards. His 6.4 average finishing position also leads all Xfinity Series drivers, and he currently sits third in the playoff standings with two races left on the schedule.
However, it's the Cup Series side of his schedule that has created anticipation for his full-time return to the sport's highest level next year.
Allmendinger shared the No. 16 car with Noah Gragson and Daniel Hemric this season, but Kaulig Racing announced in early October that Allmendinger would have the No. 16 ride for the entire 2023 campaign.
That news came days before he won at the Charlotte Roval for the fourth straight time in the Xfinity Series and finished fourth in the Cup Series race the next day.
The Cup Series finish was his fourth consecutive top-10 result in the series, and he has since extended that streak to a career-high six races with a ninth-place run at Las Vegas Motor Speedway and a third-place finish Sunday at Homestead-Miami Speedway after he and Ross Chastain had an intense battle for second place on the final run.
His eight top-10s this season are tied for the third-most of his career, and his three top-fives are the most he has ever had in a Cup Series season. It is arguably the best part-time season any driver has had in the Cup Series since Mark Martin won four poles and had 10 top-10s in 2012 when he drove 24 of 36 races in the No. 55 car for Michael Waltrip Racing.
The entire Kaulig Racing team also appears to be improving, with Justin Haley posting five straight top-15 finishes before a 28th-place dud at Homestead in the organization's No. 31 car.
All of that success suggests Allmendinger should be a threat to not only make the NASCAR Playoffs in 2023 but potentially make a legitimate run at the Championship 4.
Next season could be much different after all teams have an offseason with Next Gen car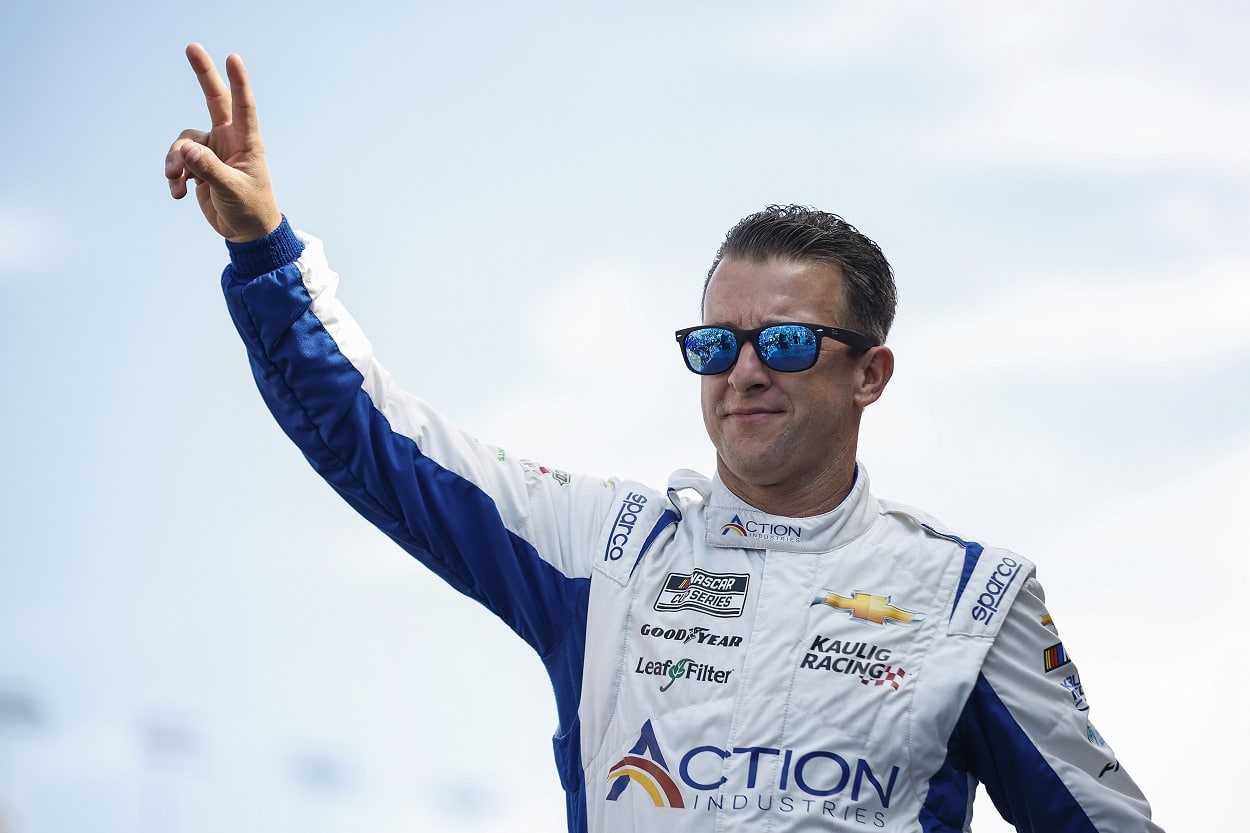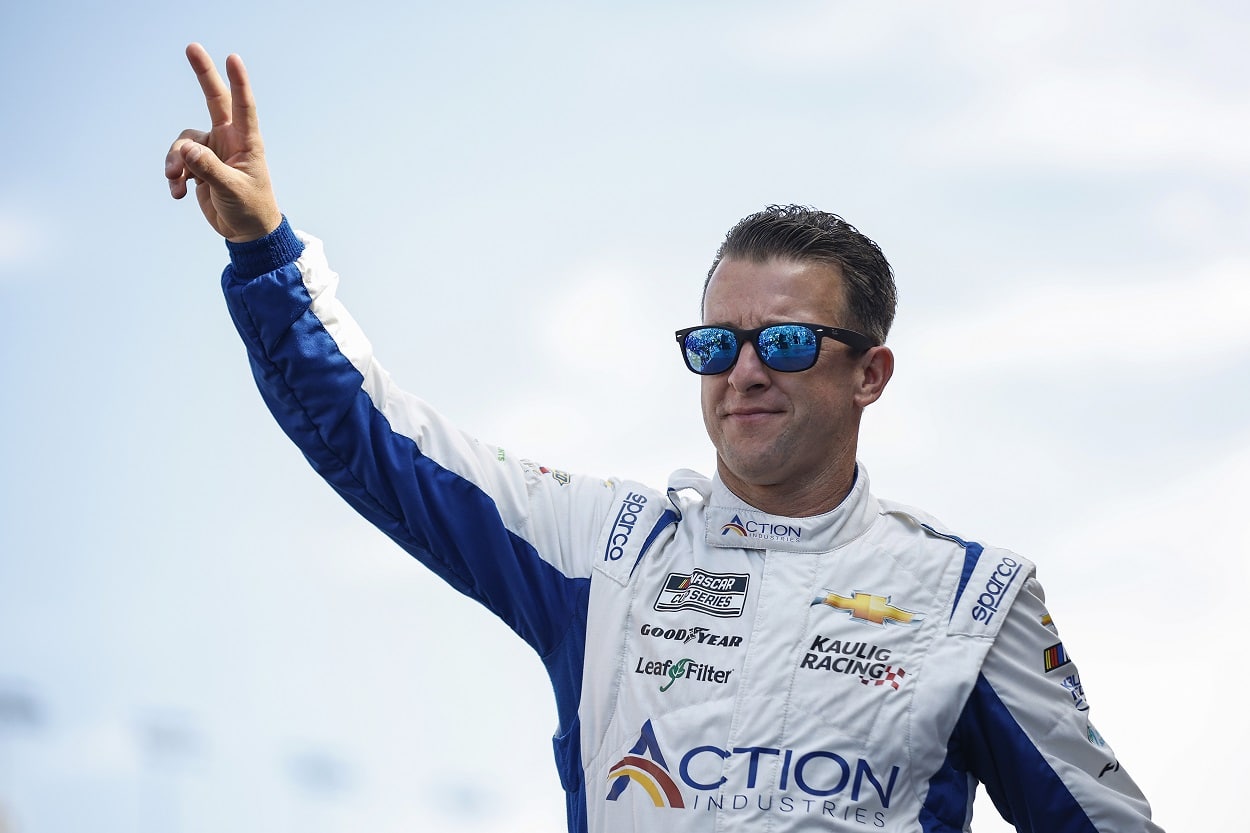 The rise of new teams in the sport is rarely linear, however. This is the first time Kaulig Racing has run a full Cup Series schedule, and every team in the series is about to have their first offseason with the Next Gen car model to try and make improvements for next year.
"We know how it goes in the offseason," Allmendinger said after the Homestead race. "A lot of stuff changes. Everybody works on the cars. It's all about trying to build a notebook and get ready for next year. This is just giving us confidence. This is part of the reason why I made the decision to go full-time Cup because I felt like the group that we have on the Cup side can be really good. We have a lot of work to do, but it can be really good, and I want to be a part of that."
The increased confidence will surely be helpful for Allmendinger and his team, but his best chances to win will likely still be road courses given his dominance on those tracks in the Xfinity Series.
A road-course win would likely be enough to get him into the playoffs, but Allmendinger had just one win in his first 12-year stint in the sport's highest series. He should know better than just about anyone not to count on race wins until his car crosses the finish line first.
Have thoughts on this topic? Keep the conversation rolling in our comments section below.