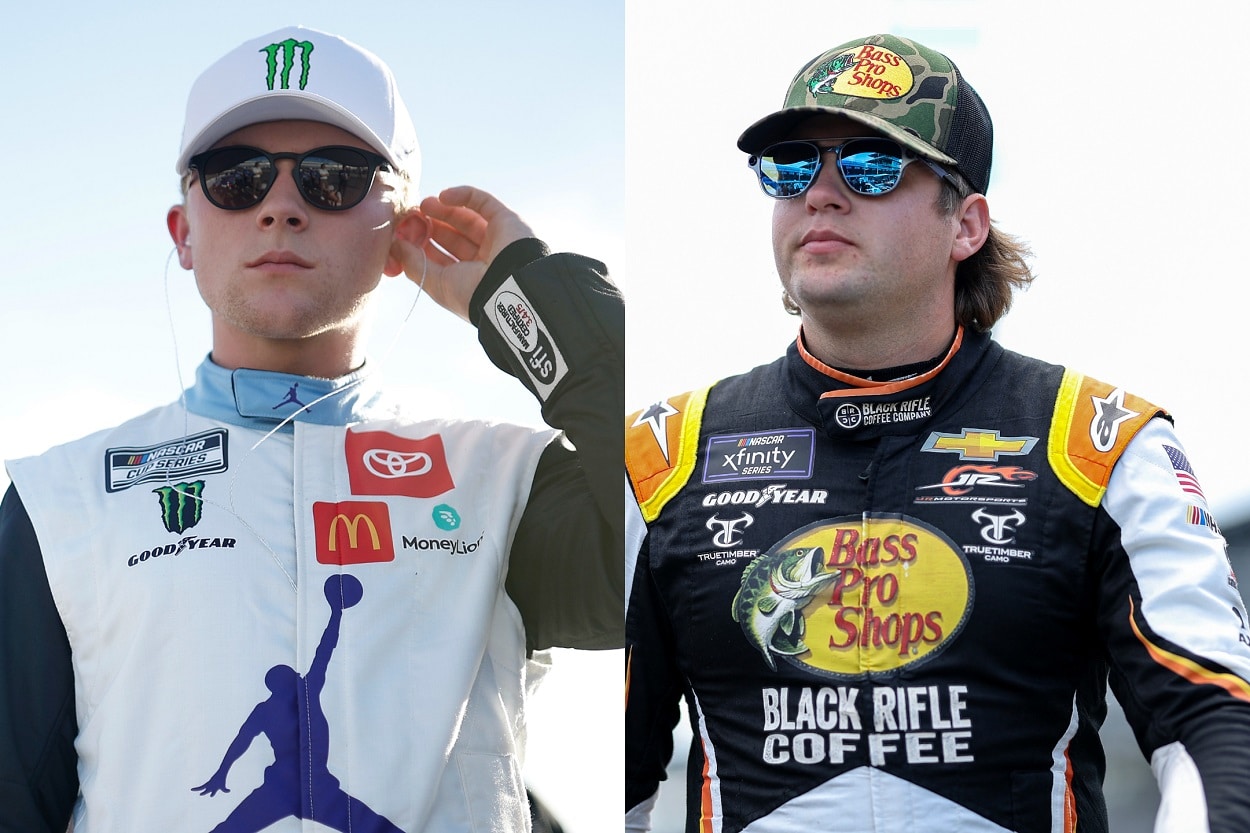 Ty Gibbs and Noah Gragson Could Help Solve a Recent NASCAR Cup Series Problem in 2023
Ty Gibbs and Noah Gragson could renew their rivalry in 2023 in the NASCAR Cup Series.
The latest NASCAR Silly Season news that announced Noah Gragson's full-time arrival in the Cup Series next season in the No. 42 car at Petty GMS Motorsports completed the first half of what could be the most exciting Rookie of the Year battle in years.
Gragson is the first and potentially only rookie announced for the Cup Series in 2023, but his potential chief competitor for the current Xfinity Series championship, Ty Gibbs, could settle into a Cup Series car next year as well.
Noah Gragson and Ty Gibbs have been arguably the two best Xfinity Series drivers this season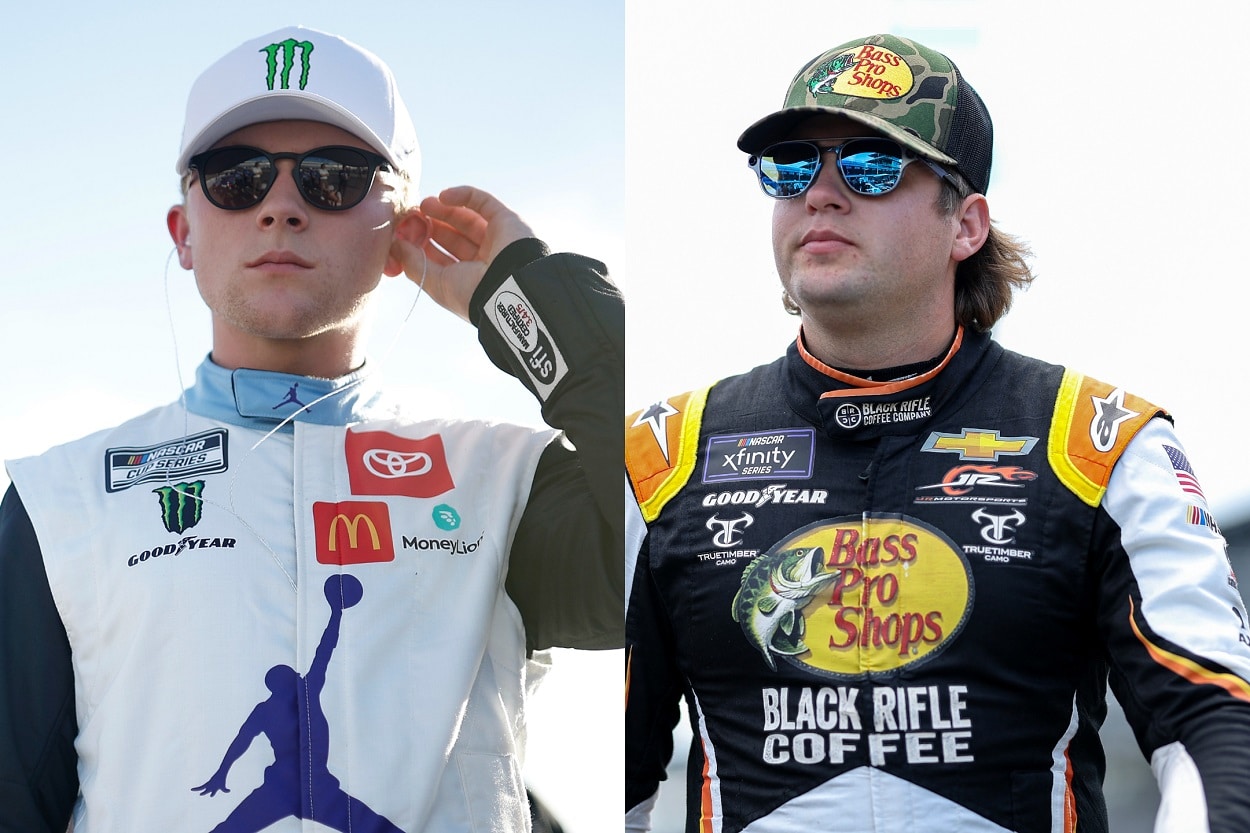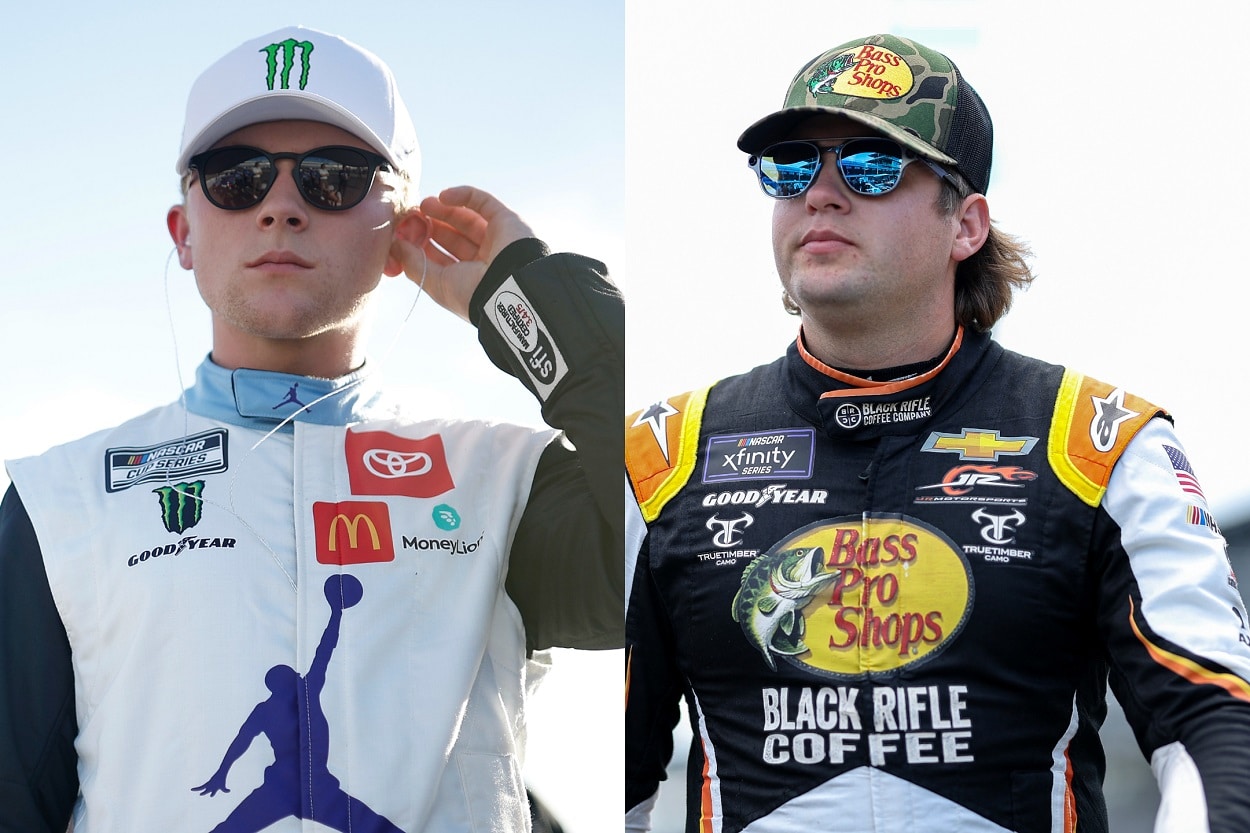 Gibbs, the driver of the No. 54 Xfinity Series car for his grandfather-owned Joe Gibbs Racing, sits third in the current points standings. He's just 59 points ahead of Gragson and the No. 9 entry for JR Motorsports, which is one of the few other powerhouse organizations in the Xfinity Series garage.
More importantly for their current championship battle, Gibbs leads the series with 28 playoff points and is three ahead of second-place Gragson. They will likely be the top two seeds when the seven-race playoffs begin on Sept. 24 at Texas Motor Speedway.
Gibbs has already made his Cup Series debut this season with four starts in the No. 45 car for 23XI Racing, while Kurt Busch recovers from a head injury he sustained during a qualifying crash on July 23 at Pocono Raceway. Gibbs has done well thus far despite a last-place finish Sunday at Richmond Raceway because of an engine problem, with his other three finishes 17th or higher.
Gibbs still needs a Cup Series opportunity to develop for 2023
However, he still does not have a Cup Series ride lined up for next year. Joe Gibbs said earlier in the summer he would like his grandson to have another full Xfinity Series season under his belt before he moves to the sport's highest level.
Ty Gibbs has a mere 39 Xfinity Series races to his name, but he has won nine of them in what has been one of the most incredible starts to a career in NASCAR history. He won his first ever NASCAR start last year at the Daytona International Speedway road course and collected five wins and nine top-fives in only 18 races a year ago.
He has done much the same this season, with a series-high five wins and another nine top-fives through 21 events. The problem for his immediate Cup Series future is his grandfather's organization does not have an obvious opening for him yet.
One of the most intriguing Silly Season nuggets still left on the proverbial table is whether or not JGR will re-sign Kyle Busch to a contract extension to remain in the No. 18 car. If he does, Gibbs would likely have to run another entire Xfinity Series season and move to the No. 19 car in 2024 that Martin Truex Jr. will likely vacate via retirement after next season.
If Busch leaves JGR, Gibbs could easily take over the reins of the No. 18 machine and have a competitive team behind him from the start.
That is an issue Gragson might have to deal with in his rookie campaign. Petty GMS will be in only its second season of operation, and Ty Dillon has had limited success in the No. 42 car this year. He has one top-10 and sits 30th in the points standings.
Gragson, meanwhile, has amassed some Cup Series experience of his own. He has driven 10 races this year between Kaulig Racing and Beard Motorsports, but his best result is 18th, and he's failed to finish five of those races.
Regardless of their immediate success, Gragson and Gibbs have essentially carried the Xfinity Series storylines for the past two years. Both have had their fair share of on-track and off-track incidents, and have combined to win 15 of the last 54 races.
Recent Rookie of the Year battles have been duds
Their potential run for the Rookie of the Year award next season could be the most intense rookie battle since Chase Elliott and Ryan Blaney both debuted in 2016. Elliott won that battle by making the playoffs and finishing 10th, while Blaney was 20th.
Tyler Reddick also gave Cole Custer a challenge in 2020, but CustCuster's at Kentucky Speedway that summer gave him the playoff spot he needed to win the award. He ended up 16th in the final standings, and Reddick was 19th.
Otherwise, most rookie battles turn out similar to this year. Austin Cindric won the Daytona 500 and is 15th in the standings, while Harrison Burton and Todd Gilliland are non-factors in 28th and 29th, respectively.
Perhaps 2023 could be the year we get a true top-notch rookie battle reminiscent of Matt Kenseth-Dale Earnhardt Jr. in 2000, Kevin Harvick-Kurt Busch in 2001, or Ryan Newman-Jimmie Johnson in 2002.
Gragson and Gibbs have the potential to become stars of the sport the way those others have, and it would be fitting for them to battle each other head-to-head from the very beginning of their Cup Series careers.
Stats courtesy of Racing Reference
Like Sportscasting on Facebook. Follow us on Twitter @sportscasting19 and subscribe to our YouTube channel.