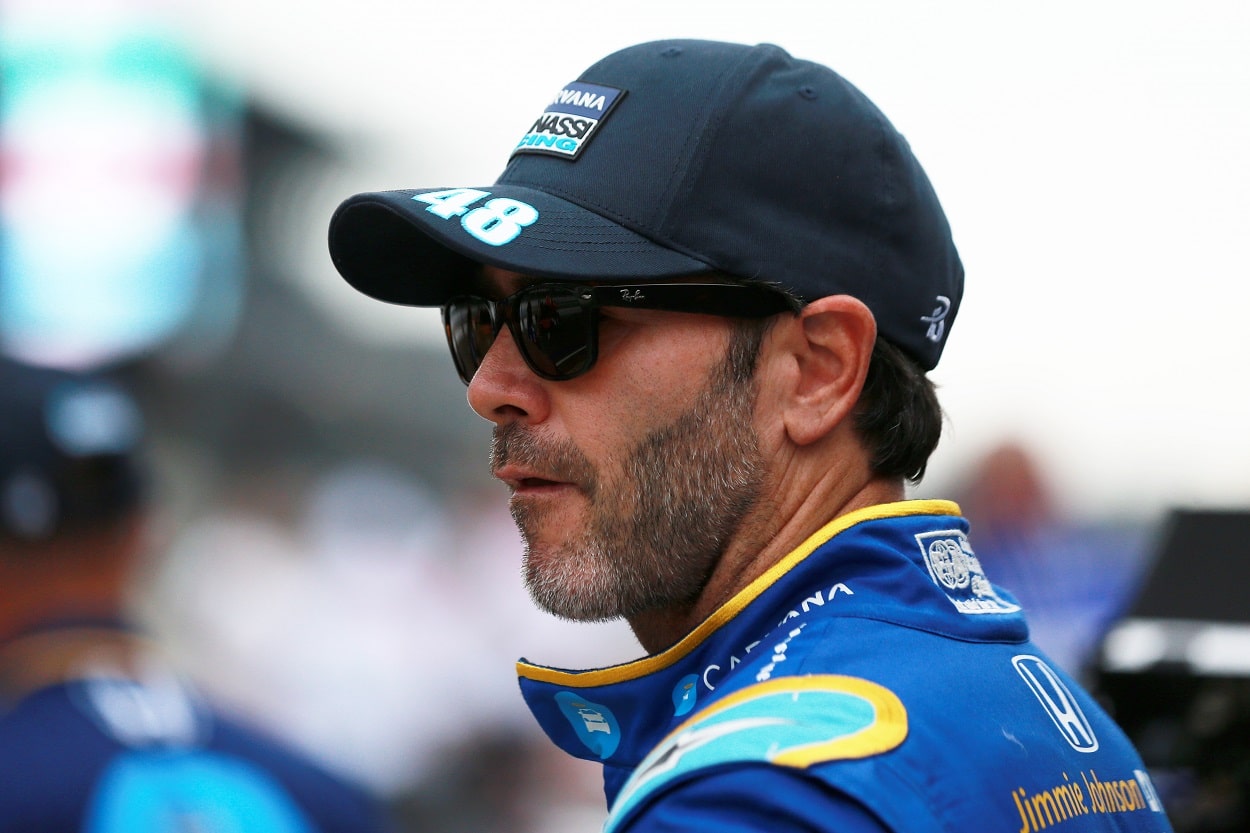 Jimmie Johnson 'Waiting For That First Domino to Fall' as the 7-Time NASCAR Champ Wants to Reunite With Hendrick Motorsports in 2023
Jimmie Johnson hopes to reunite with Hendrick Motorsports in 2023.
Seven-time NASCAR Cup Series champion Jimmie Johnson had a remarkable career for Hendrick Motorsports. I mean, you can just look at that first sentence and know that, right? After all, it says seven-time NASCAR Cup Series champion Jimmie Johnson, right?
And as Hendrick was the only team for whom Johnson drove during his 20-year Cup Series career, he obviously won all seven of those titles for the series' all-time leader in victories. Johnson, of course, is one of the main reasons why Hendrick owns that record, as he contributed 83 of them in the No. 48 Chevrolet, second only to Jeff Gordon in team history and good for sixth on the all-time Cup Series wins list.
Johnson left NASCAR following the 2020 season to pursue a part-time career in the IndyCar series, a career he plans to continue. However, he's hoping to reunite with Hendrick Motorsports next year.
But we're not talking about the pursuit of an eighth title here. No, Johnson hopes to join Hendrick in the 2023 edition of the prestigious 24 Hours of Le Mans endurance race in France. But he can't yet commit as he doesn't know if he'll be available.
Jimmie Johnson is hoping to reunite with Hendrick Motorsports for the 24 Hours of Le Mans race in 2023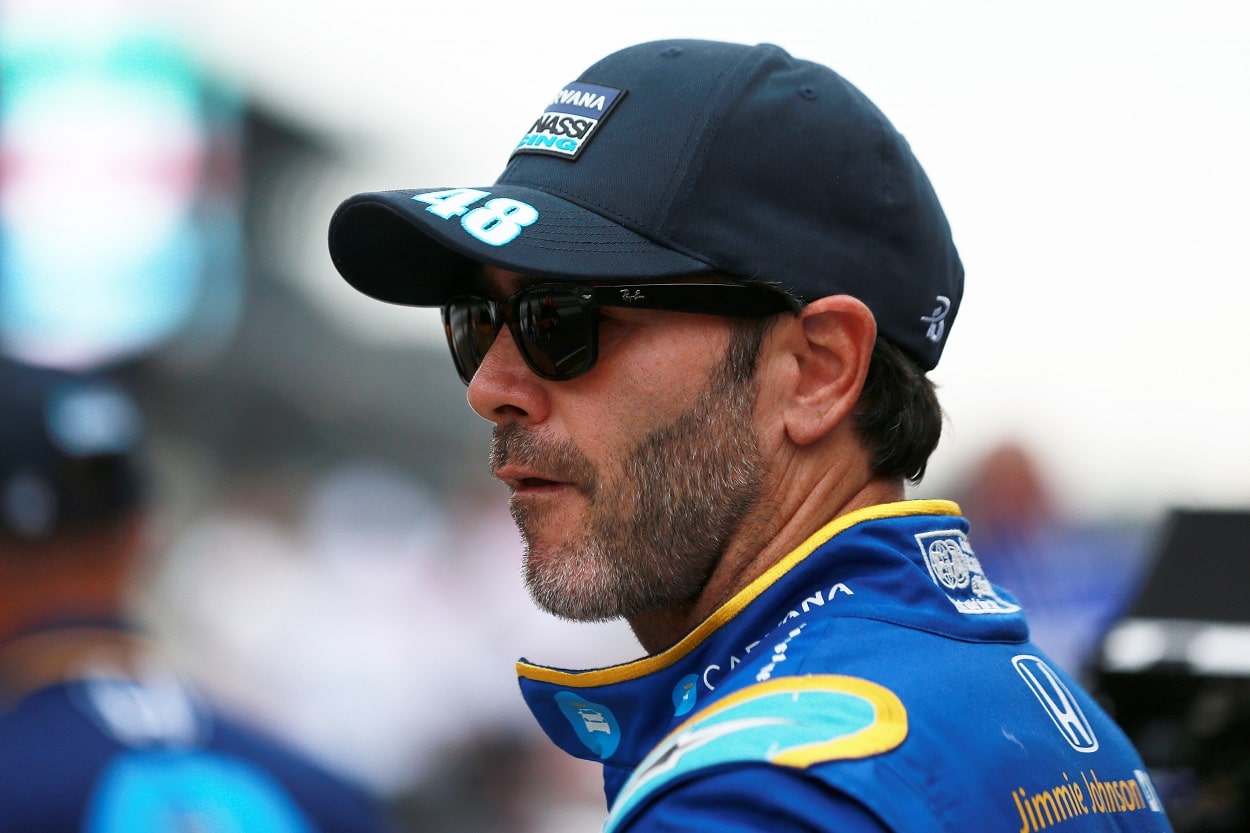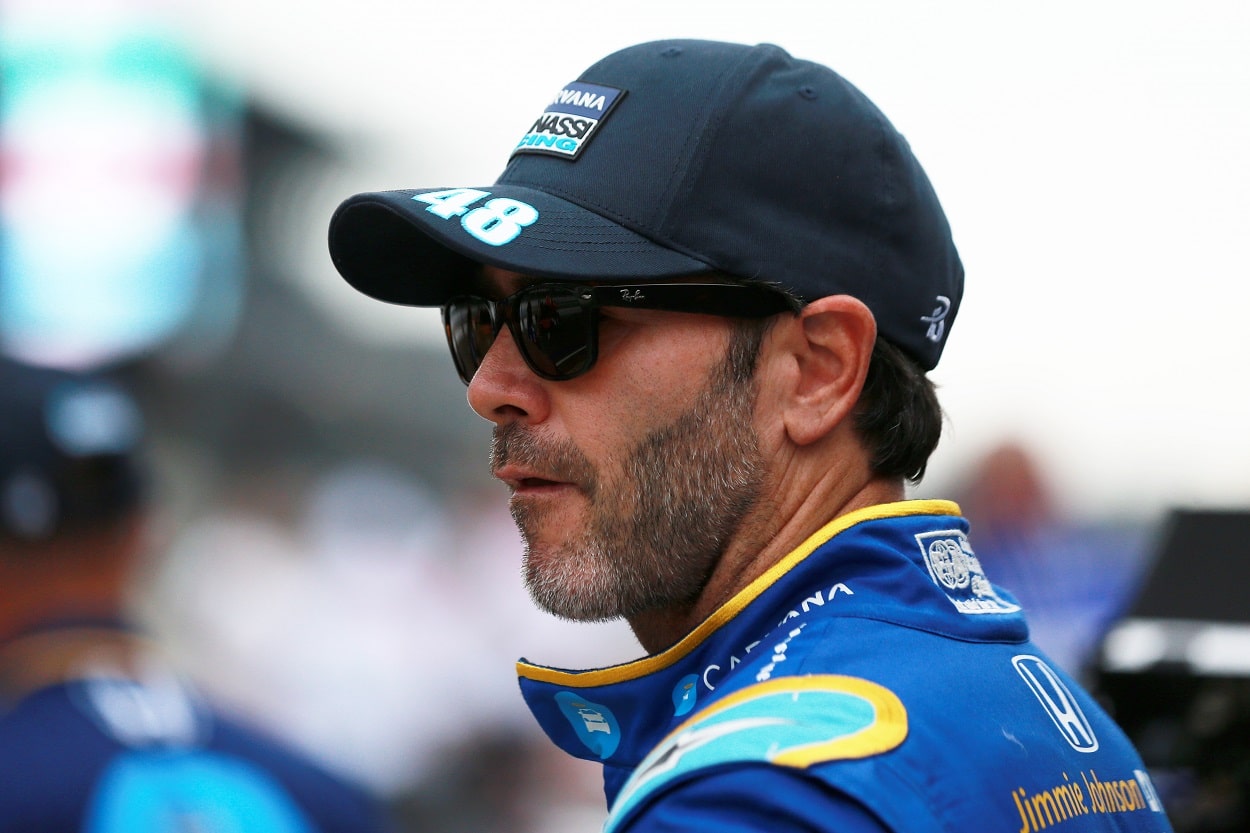 For the first time since 1976, the 24 Hours of Le Mans, the oldest endurance race on the planet, will feature a stock car. Introduced in 2012, Garage 56 is a special single-entry class reserved for innovative cars, and that car will be Chevrolet Camaro LZ1 owned by Hendrick Motorsports, the organization's first entry into the historic event.
The LZ1 will be a modified version of the Next Gen car, and Johnson is eager to get behind the wheel for his former employer. But while there have been discussions between the two sides, nobody can yet commit as the 2023 IndyCar schedule hasn't been released. But Johnson says he's working diligently to find out what's happening on that end (h/t NASCAR.com).
"I'm still eagerly awaiting the (IndyCar) schedule. I'm pushing behind the scenes to (IndyCar President) Jay Fry and others to try to understand what the schedule might be. I want to go to Le Mans. It would be an amazing experience to go with Hendrick and Action Express and the way this whole partnership works.

"I'm thankful to have had a few conversations with them (Hendrick and Action Express) and I know that there's interest. I certainly have a ton of interest to do it. We're just waiting for that first domino to fall."

Jimmie Johnson
Luckily, there's still time, as the race doesn't occur until nearly a year from now (the 2022 edition was only 10 days ago). But given the talent Rick Hendrick has at his disposal, it's likely Johnson just wants to secure his place on the team.
Who would have ever thought Jimmie Johnson would have trouble finding a spot at Hendrick Motorsports?
Stats courtesy of Racing Reference
Like Sportscasting on Facebook. Follow us on Twitter @sportscasting19 and subscribe to our YouTube channel.