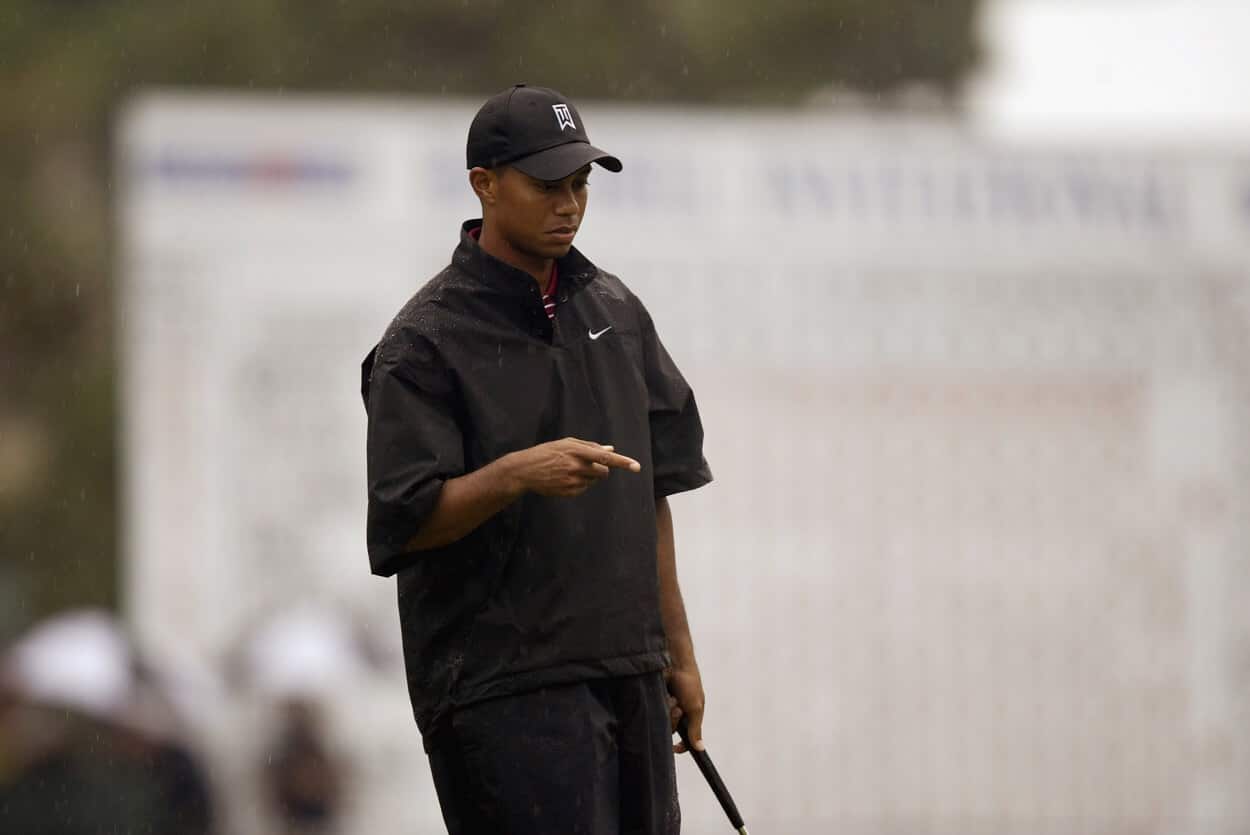 Tiger Woods' Most Dominant Win at Bay Hill Was Reminiscent of the Michael Jordan 'Flu Game'
Tiger Woods won the 2003 Bay Hill Invitational while stricken with food poisoning.
While Arnold Palmer will obviously always be the person most associated with Bay Hill, Tiger Woods has to be a close second.
After all, eight of Tiger's 82 PGA Tour victories came on Dick Wilson's famous design, including a stretch of four in a row from 2000 to 2003. And the fourth and final win in that streak was the most dominant of the entire list of eight as Woods set a tournament record for the largest margin of victory, dusting the field by a ridiculous 11 shots.
However, despite Tiger holding a big lead heading into the final round, he nearly didn't win the tournament. It wasn't that any other player would threaten him on Sunday. It was that he almost had to withdraw due to a case of food poisoning.
Remember the Michael Jordan "Flu Game" in the 1997 NBA Finals, the one that should actually be called the "Food Poisoning Game" instead?
Well, this is the Tiger Woods version.
Tiger Woods had food poisoning when he won at Bay Hill by 11 shots in 2003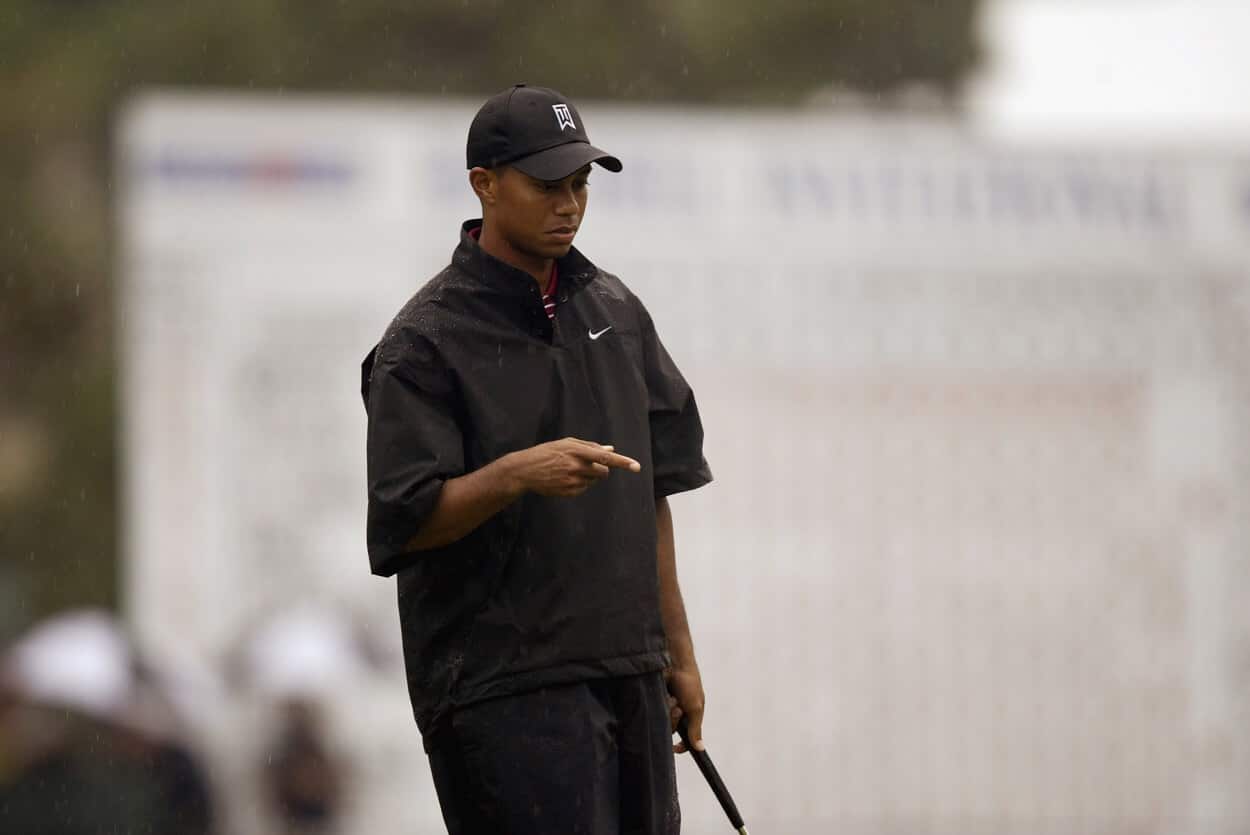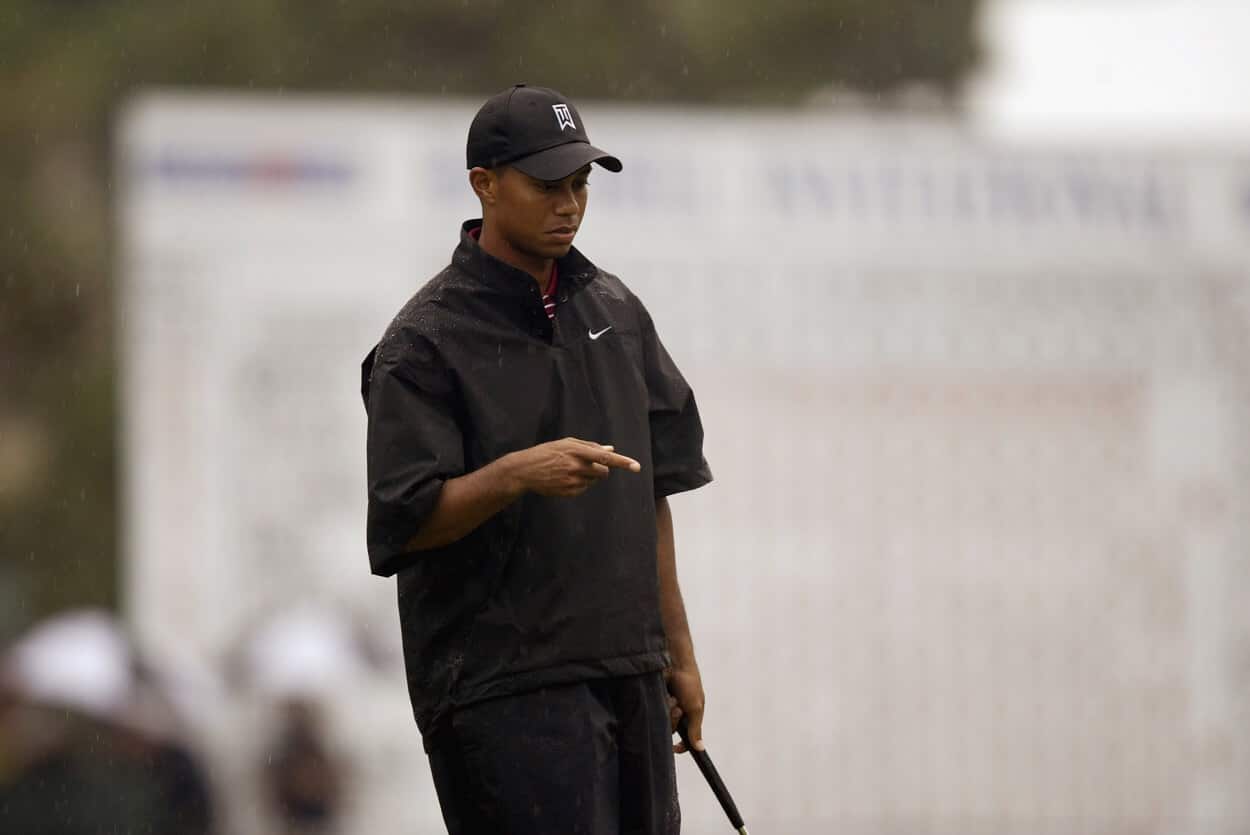 Looking for a fourth consecutive win at Bay Hill and his 37th PGA Tour victory, Tiger Woods opened the 2003 Bay Hill Invitational with a 2-under round of 70, leaving him one shot out of the lead.
He took control in the second round, which he split on Friday and Saturday due to rain, shooting a 7-under 65 and followed it up on Saturday afternoon with a 6-under 66, giving him a five-shot lead over Brad Faxon heading into the final round.
But on Saturday night, thanks to a plate of bad pasta prepared by then-girlfriend and future wife Elin Nordegren, Woods came down with a case of food poisoning. He later admitted that he vomited between 20 and 30 times that night and slept on his couch instead of his bed because it was closer to the bathroom. He even contemplated a trip to the emergency room but opted against it, worried that if he were checked in, he wouldn't be released early enough to make his tee time.
Tiger also said later that had he not been in contention, he would have withdrawn.
But he obviously chose to tee it up. Still in visibly bad shape, Tiger spent much of his time in between shots sitting on his golf bag. And things were made that much more difficult with the constant downpour at Bay Hill that Sunday afternoon.
But through it all, Woods persevered. While Faxon struggled to a 2-over 74, Tiger fired a bogey-free 68 to finish at 19-under for the week, beating Faxon, Kirk Triplett, Stewart Cink, and Kenny Perry by 11 shots.