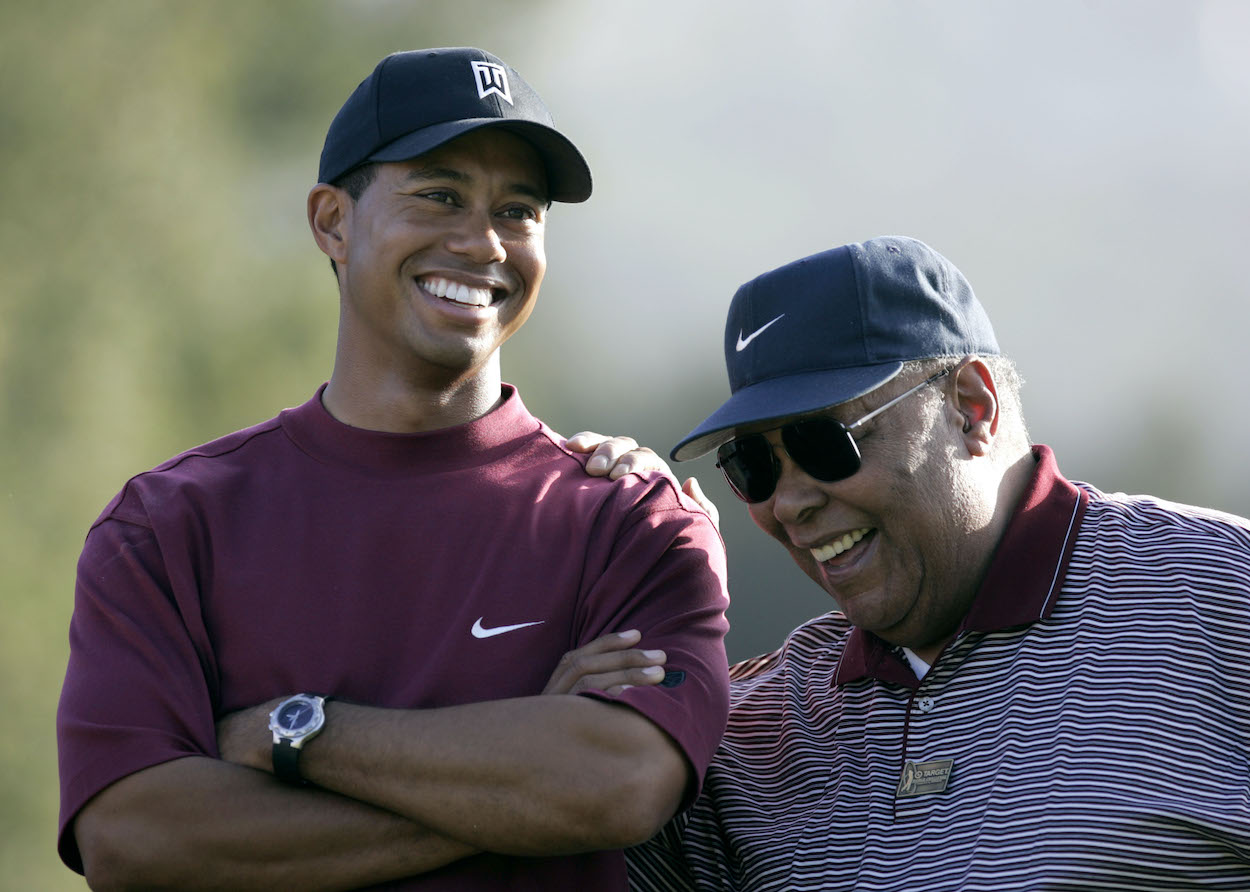 A Young Tiger Woods Perfected His Golf Swing by Playing in the Dark Until He Lost His Ball
As a child, Tiger Woods played golf in the dark until he couldn't find his ball anymore.
You don't become arguably the greatest golfer of all time without hours and hours of practice every day. For Tiger Woods, that started when he was just two years old.
When he was young, Woods would sneak onto the golf course with his father at sunset, and the two would play in the dark of night until he couldn't find his ball. That's where he learned how to feel his shots and perfect his swing without even seeing the results. Down the road, that unique skill helped him close out one of his 82 PGA Tour victories.
Tiger Woods started playing golf because of his father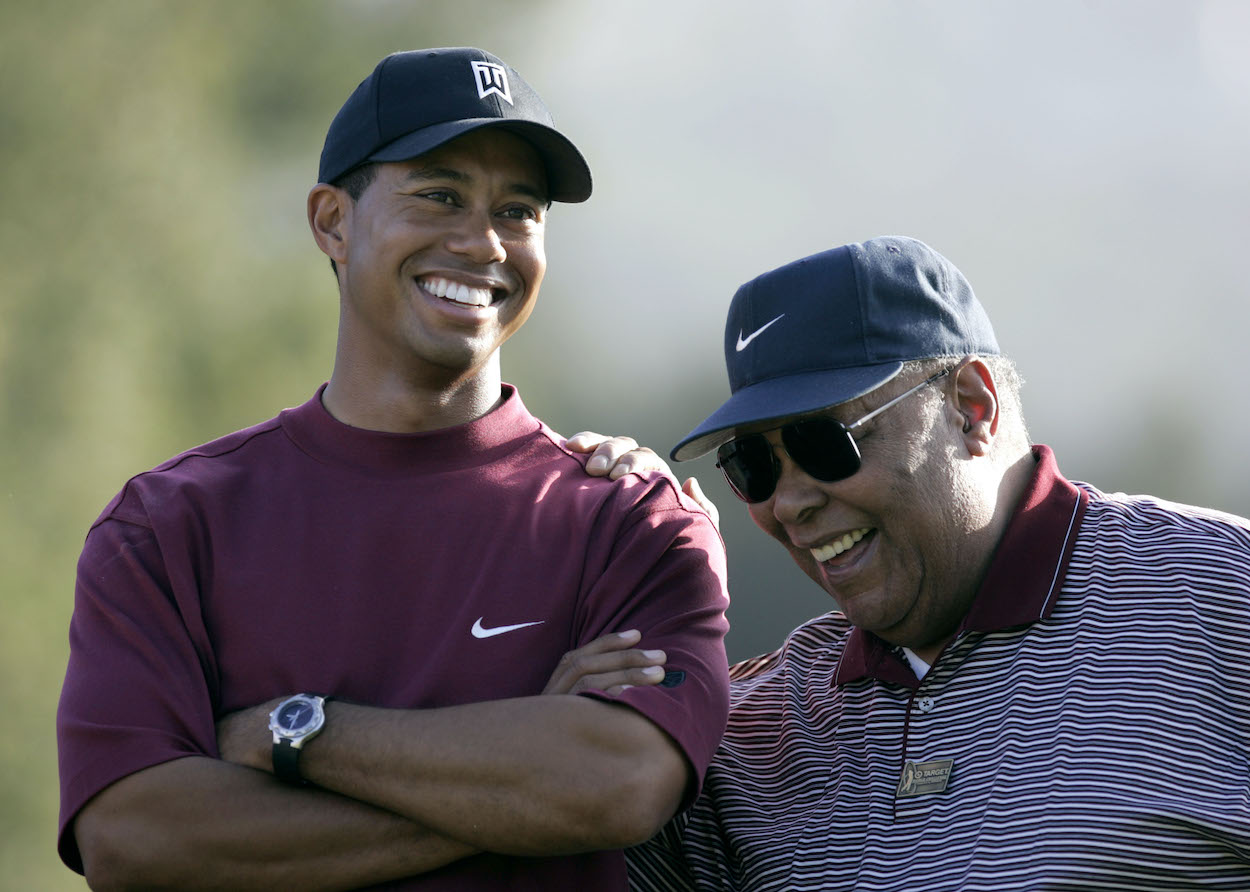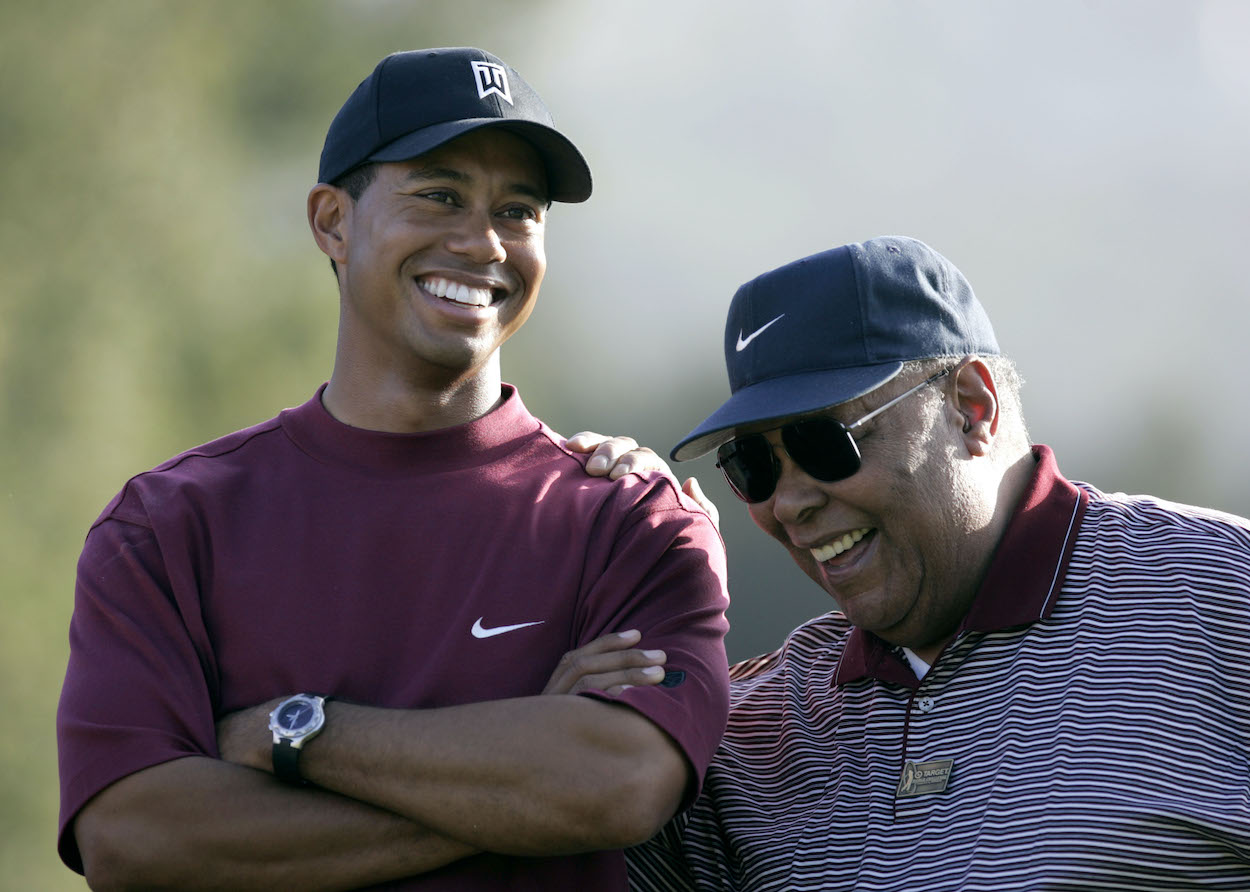 Child protégés don't come along very often, but when they do, they almost always go on to do great things in their respective sport. Tiger is one of the most famous examples, as he first started swinging a golf club before he even turned one.
As a child, he imitated his father, Earl Woods, while he practiced hitting balls. By the age of three, Woods was already shooting lower scores than some casual golfers could only dream of.
Earl was hard on Tiger growing up, but that's because he knew he possessed a unique gift and a hunger for greatness. He never wanted to stop playing golf, even after it became too dark outside to see the ball.
Tiger learned how to perfect his swing by playing golf in the dark
Tiger wasn't your typical child athlete, so it makes sense that his training was a bit out of the ordinary. In a recent video posted on Twitter by the PGA Tour's official account, Woods explained how he snuck onto the golf course as a kid because that was the only time he got to play with his father.
"When I did play with my dad, my mom would drop me off at the front parking lot," he said. "I'd walk around to the old back 9, the 18th hole, hop in the ditch. Dad, a former special forces, taught me how to be sneaky. I'd walk and wait for dad under the bridge on the third hole, camouflaged, I'd grab a few bushes and sit there and wait for dad."
Woods quietly hunted for lost golf balls while he waited out his father. Once Earl showed up, Tiger was able to play as long as he wanted — under one condition.
"The rule was you play until you lost your ball. So, 'Dad, I hit that to the right and it cut a little bit.' So dad would drive over there and we would find the ball.
"Playing in the dark was one of the greatest memories I've ever had with my dad. Just learning the feel and calling each shot, and knowing what it felt like at impact where that golf ball was going to be. Because if it wasn't there, my golf day was done, and I didn't want it to end. I wanted to keep playing."
It's safe to say Earl had some long nights on the course watching a young Tiger stripe it through the night sky.
The obscure training paid off on the PGA Tour
Woods probably thought he would never have to play in pitch-black settings once he turned pro, but that's exactly what happened during the 2000 NEC Invitational at Firestone Country Club.
With Tiger holding an 11-stroke lead over the rest of the field on the 72nd hole of the tournament, he could barely see the ball coming off his club. And still, from 168 yards out, he stuck an 8-iron to two feet and sent the crowd into a frenzy.
Naturally, he drained the putt and won the tournament in convincing fashion. That approach is still one of the most memorable shots of Tiger's career, and he has his father to thank.
Like Sportscasting on Facebook. Follow us on Twitter @sportscasting19.