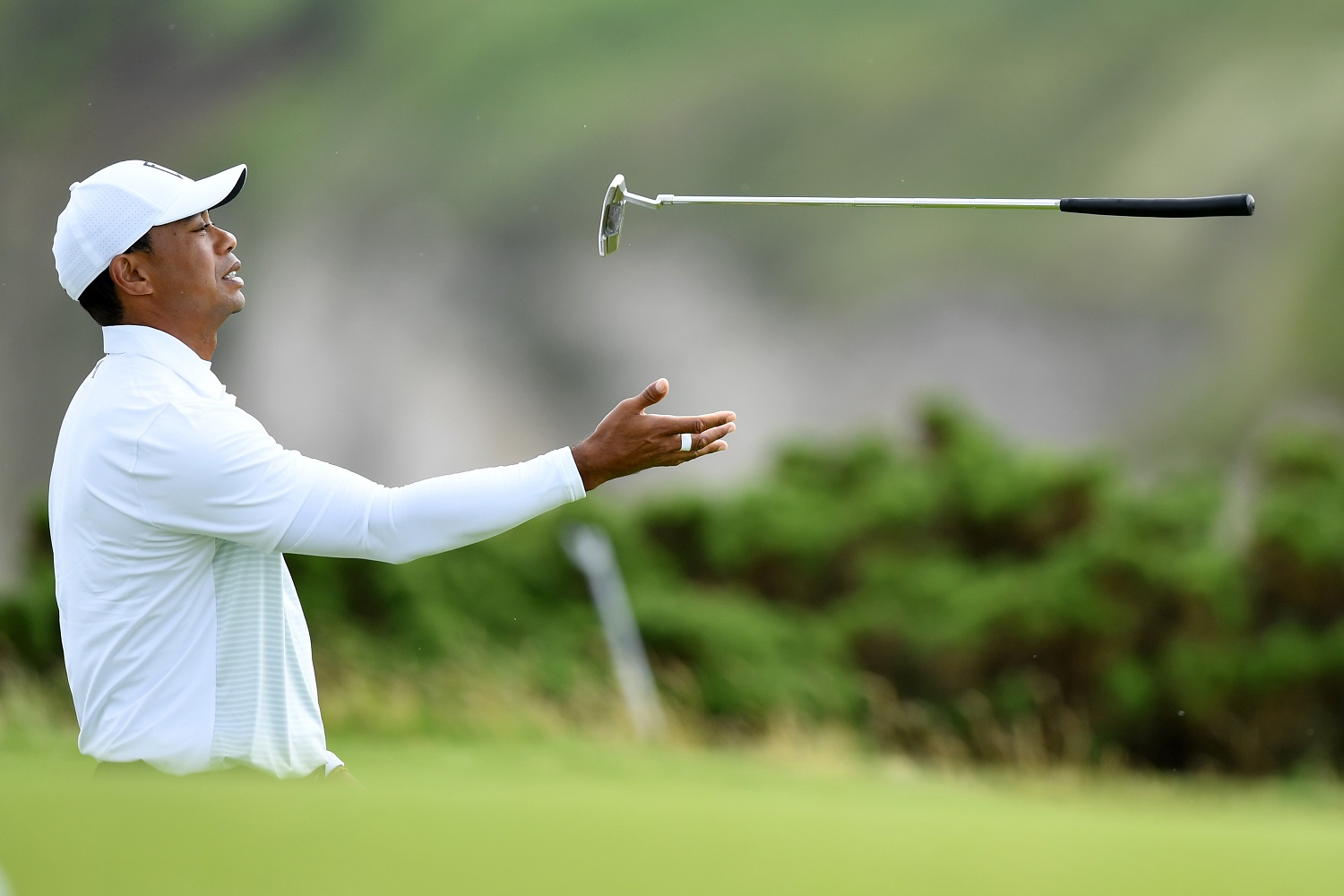 Tiger Woods' Rookie PGA Tour Season: $10 Million, a 2-Iron, and 'Fluff, What the Eff Was That?'
Tiger Woods made a profound impression on his playing partner a month into his professional golf career. It was a sign of things to come.
Golfers who've played so much as a friendly round with Tiger Woods have stories to tell their grandchildren, even if nothing memorable happened. Those on the PGA Tour are more fortunate; Woods always seems to make things happen in pursuit of victories.
John Maginnes, now a golf analyst on Sirius XM, won't forget playing alongside with Woods shortly after the future winner of 15 major championships turned pro. One approach shot three holes into their round told him Woods was on his way to greatness.
PGA pros' early resentment of Tiger Woods didn't last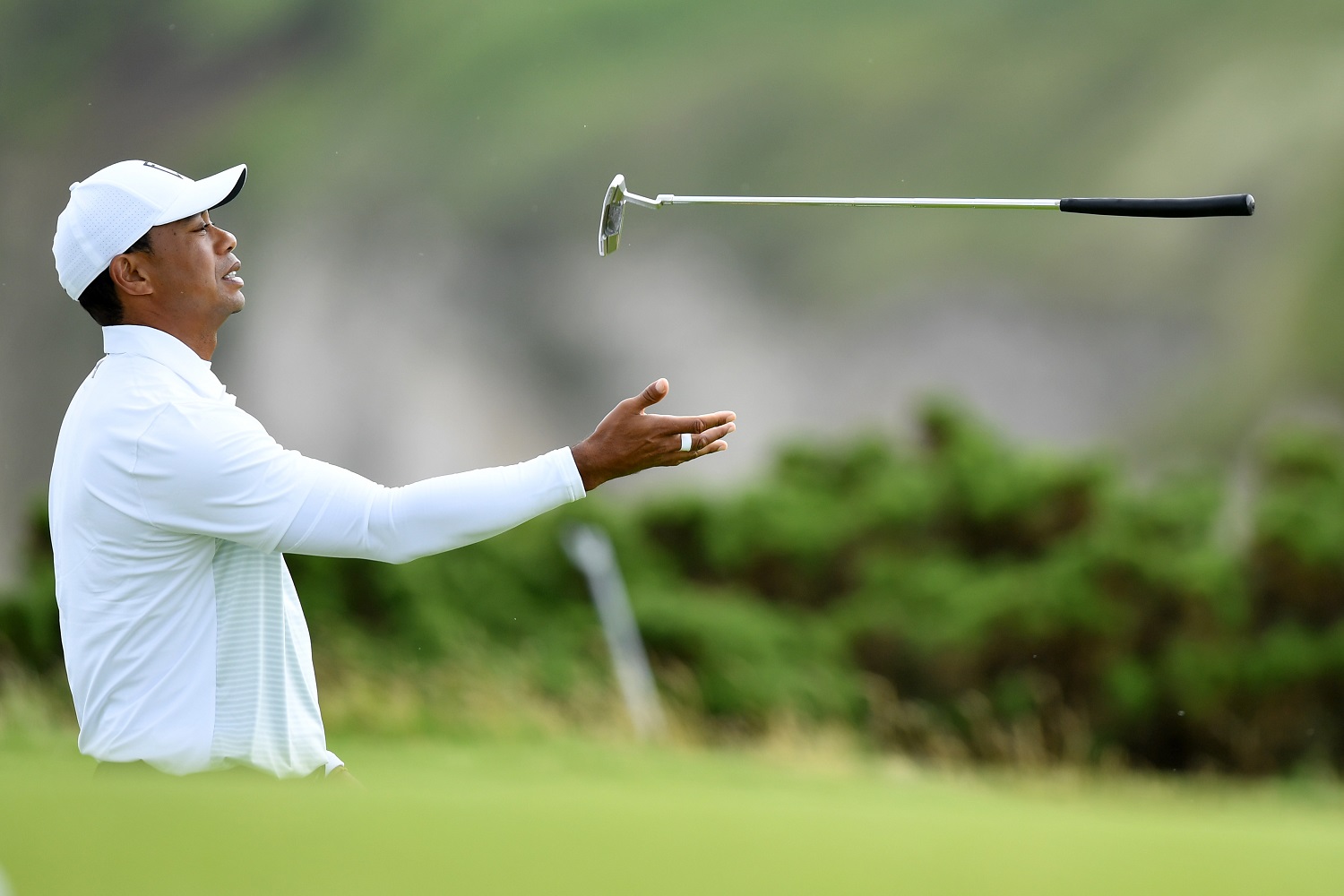 Golf fans anticipated the arrival of Tiger Woods on the PGA Tour once he won the 1994 U.S. Amateur. But Woods opted to start his Stanford University education even if few believed he would stay four years.
Once Woods three-peated in the country's premier amateur event, turning pro became inevitable. With a huge Nike endorsement deal in his pocket, Woods possessed unprecedented financial comfort before hitting off the first tee for the first time. Not surprisingly, some established players resented the combination of money and hype.
"We hated him," former PGA Tour pro John Maginnes said on the Golf.com  Subpar podcast. "The money — the rumor was $10 million  — that was beyond what a quarterback was making. This was an astronomical sum of money, so we resented him."
The money issue resolved itself. The interest Woods generated brought an infusion of fresh sponsorship money, raising tournament purses for everyone. TV ratings soared when Woods played, pumping more money into players' pockets.
Meanwhile, Woods handled the other hurdle to acceptance by himself.
"This is one of the funniest guys on the Tour," Maginnes said. "This guy is awesome, and so you immediately love him. Tiger is beloved in the locker room."
As for Maginnes, he had an up-and-down career before an elbow injury took him off the course for good in 2005. In retrospect, the injury didn't matter.
"Once I saw the game," he said of Woods, "I knew everything that I'd ever done in my entire life was in vain."
'Fluff, what the eff was that?'
Tiger Woods turned pro in August 1996 and became a quick learner. In a three-week span, he tied for 60th at the Greater Milwaukee Open, finished 11th at the Bell Canadian Open, and tied for fifth at the Quad City Classic. A week later, Woods entered the B.C. Open, paired with Maginnes.
Three holes into their round, Woods pulled a shot wide, but the ball caromed back onto the fairway on the par-5, landing significantly behind Maginnes' tee shot.
"I know I got like 240 (yards) to the front," Maginnes told Golf.com. "Maybe I can roll my 3-wood onto the front of the green. Tiger's 30 yards behind me. … Tiger pulls out an iron because he has 270 to the front; he's clearly laying up. Makes sense."
That was the theory, anyway. Instead, Woods told caddie Mike "Fluff" Cowan to pull a special weapon out of the bag.
"I'm standing 10 feet away from the hardest golf swing I've ever seen in my life, the loudest contact to a balata golf ball I've ever heard," Maginnes continued. "And this ball took off and looked like a laser."
The shot caught the front of the green and stopped on the back fringe, leaving Woods an attempt for eagle.
"I looked at Fluff, and I want to be very clear to all the listeners, I was not asking advice when I said, 'Fluff, what the eff was that?' And he said, 'That's our 2-iron.  We carried about 275.'"
Tiger Woods won two weeks later, and the rest is history
The B.C. Open was one more step in Tiger Woods' progression. Playing his fourth tournament in four weeks, something only a 20-year-old dares to do at the PGA Tour level, he finished tied for third.
From there, Woods took a week off and then won the five-round Las Vegas Invitational in a playoff with Davis Love III. Two weeks after that, he beat Payne Stewart by a stroke at the Walt Disney World/Oldsmobile Classic. Playing barely a third of the 1996 season after surrendering his amateur status, Woods still finished 24th on the money list.
The rest is well-documented. Woods won his first major, The Masters Tournament, the following spring by a preposterous 12 strokes over Tom Kite. Three years after that, he blistered Pebble Beach to win the 100th U.S. Open by 15 strokes as the only competitor to finish under par.
Like Sportscasting on Facebook. Follow us on Twitter @sportscasting19.