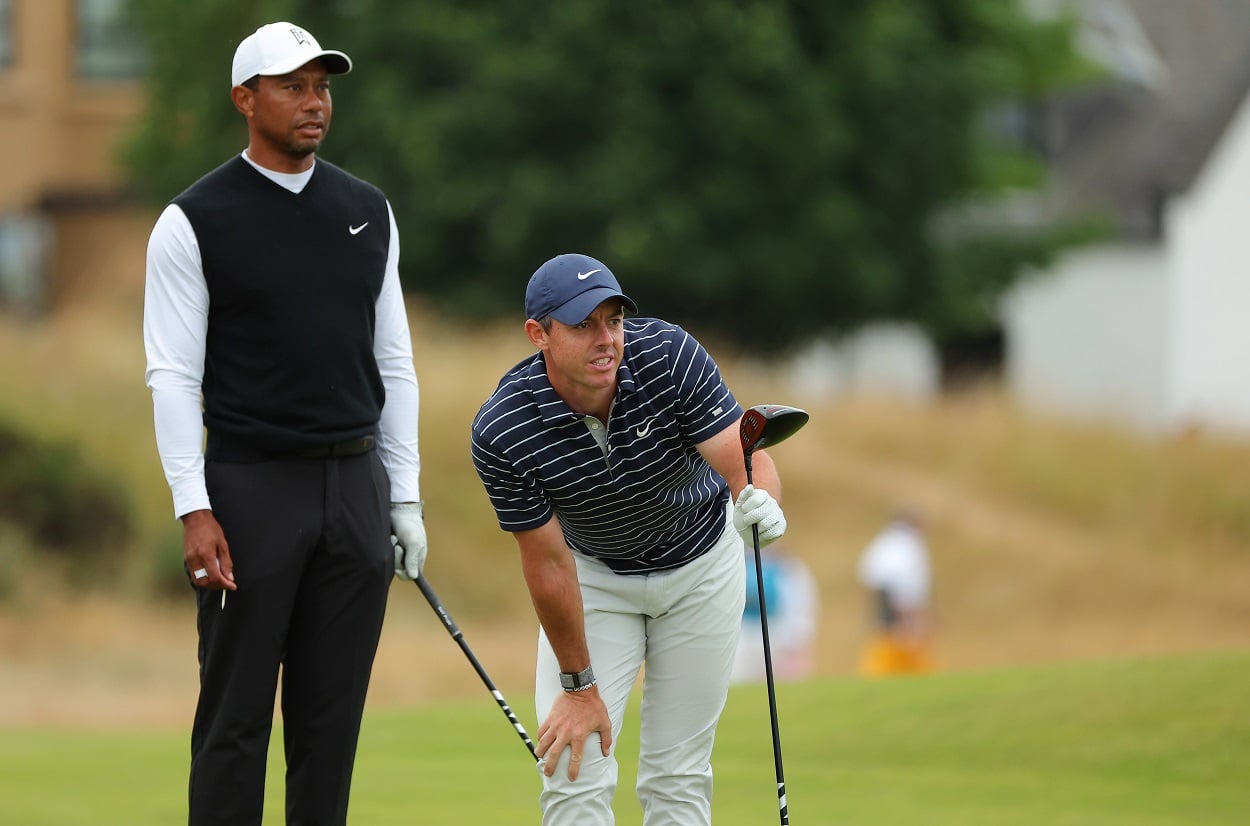 Tiger Woods and Rory McIlroy Accused of Being 'Too Soft' in the Fight Against LIV Golf by European Tour Player
Mike Lorenzo-Vera says Tiger Woods and Rory McIlroy have been a bit "too soft" in their respective stances against LIV Golf.
As it pertains to LIV Golf, Tiger Woods and Rory McIlroy have each made it crystal clear where their loyalty lies. McIlroy has slammed the Saudi-backed series multiple times. And Tiger certainly didn't mince words in discussing Greg Norman's group of renegades in his presser ahead of The Open Championship at St. Andrews.
But according to a DP World Tour player, the two most prominent faces of the PGA Tour (don't pretend they're not) haven't done enough to stop LIV Golf's momentum.
Mike Lorenzo-Vera says Tiger Woods and Rory McIlroy have been "too soft" in the fight against LIV Golf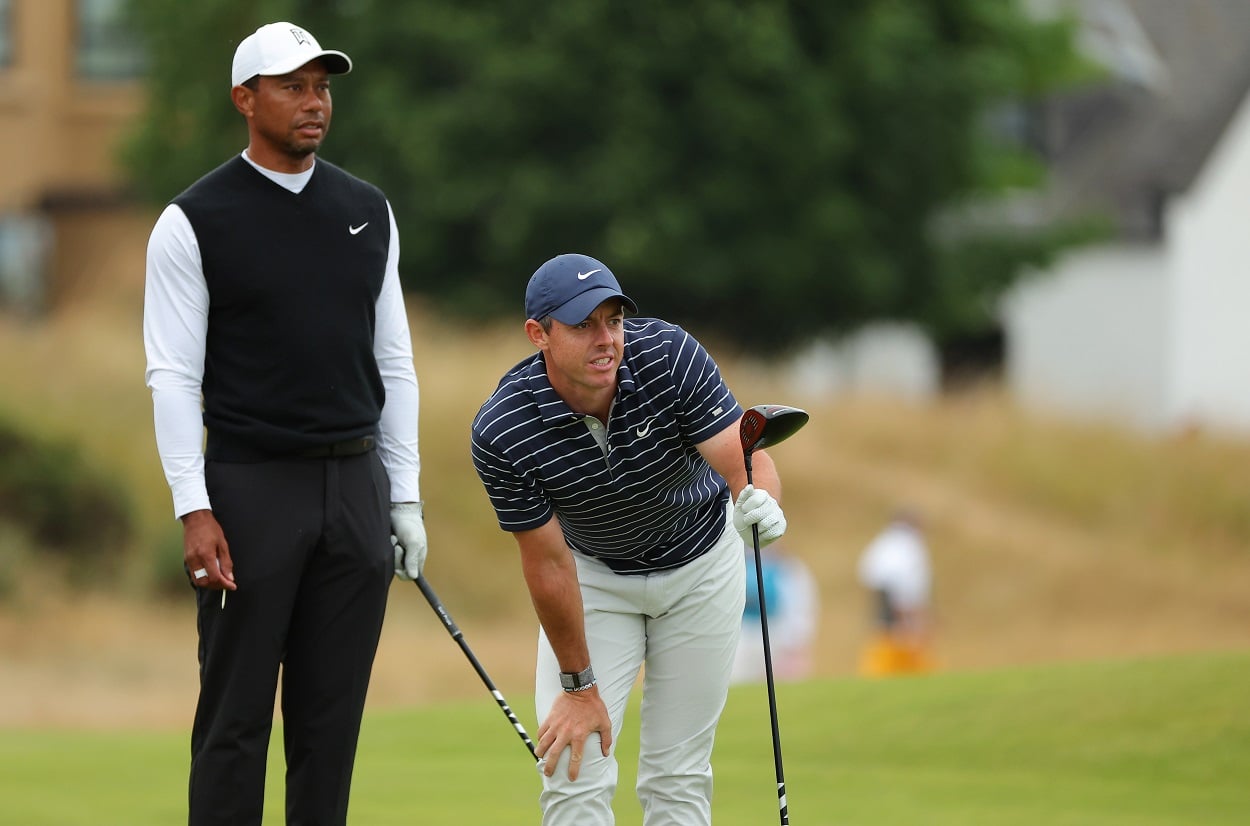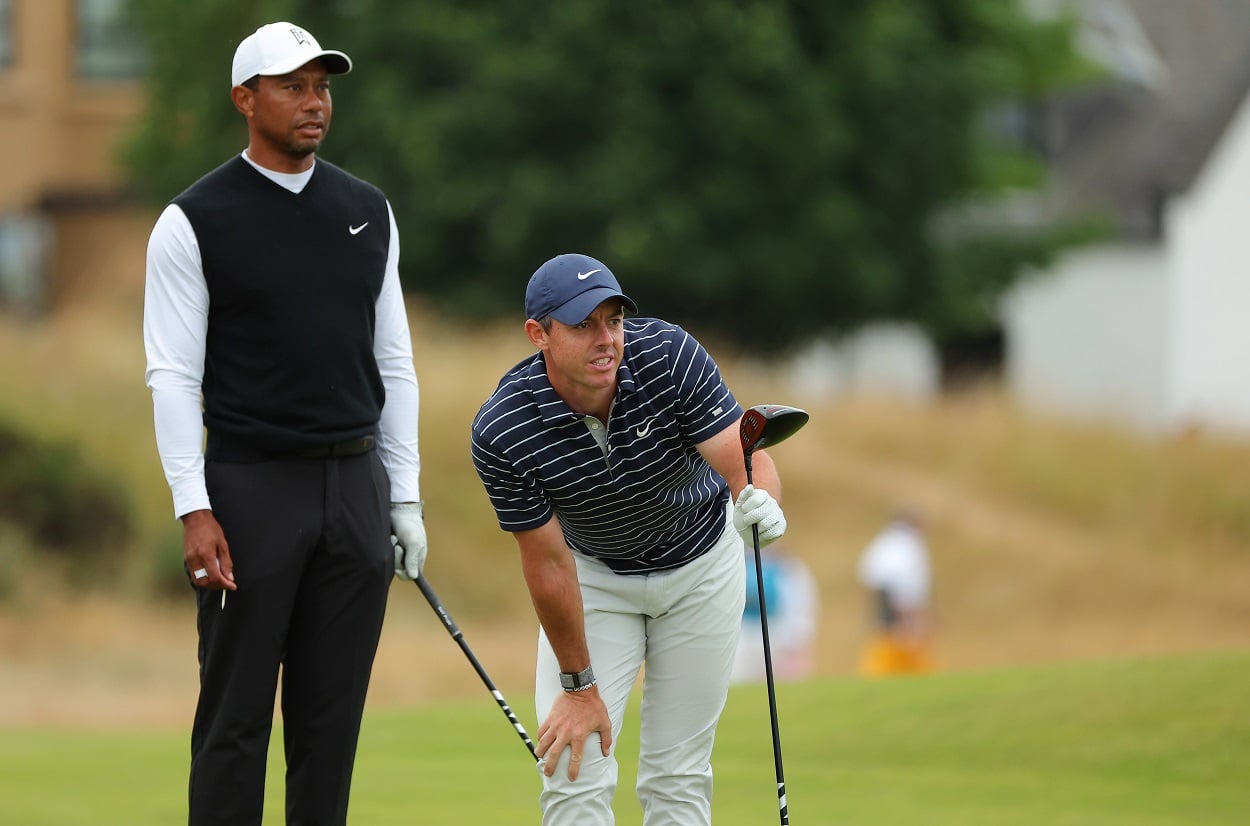 In a recent interview, Frenchman Mike Lorenzo-Vera, who was once ranked as high as 64th in the world, spoke of his own disdain for LIV Golf. The 17-year-pro hasn't hidden his hatred of the Saudi-backed series and has repeatedly slammed those who've defected, especially his fellow European players.
Speaking with The Irish Times, Lorenzo-Vera says he's aware of at least 50 other players who feel the same way he does and wishes more of them would speak up as he has on social media on several occasions. He says some are scared to speak up because "negative comments could come back to them," perhaps implying that some are still waiting for a big-money offer from LIV Golf.
While Lorenzo-Vera praised how Rory McIlroy has spoken up and loves his decision to play the DP World Tour's flagship event, the BMW PGA Championship, next month, he also says McIlroy and Tiger Woods have been "too soft," saying they could take the whole thing down if they so desired.
"If Tiger and Rory really wanted to take it down, they could. If they really want to, they could talk like myself, Robert MacIntyre, or Billy Horschel, for example. If they start to show their anger, I think they can do a great job by limiting what's going on."

Mike Lorenzo-Vera on Tiger Woods and Rory McIlroy
Lorenzo-Vera, currently the 624th-ranked player in the world, acknowledged it might be more difficult for Tiger or Rory to speak out more than they already have, given their high profiles. But that acknowledgment essentially contradicts the purpose of his statement, doesn't it?
He's saying that since Tiger and Rory are more powerful and have more of a reach, they should speak out against LIV Golf more often, right? But how much more can either really say? They've both made their opinions known. McIlroy seems to make his known every chance he gets. And if Tiger saying no to $700 million doesn't get the point across, do you think another press conference will?
LIV Golf has proven that it's not going to back down from anyone. And, trust me, I'm not a LIV Golf guy by any means and am wholeheartedly against the series as a whole. So this isn't me defending anything. But Norman, who Lorenzo-Vera slammed as well, has shown that he's willing to fight regardless of the cost or damage to his reputation.
So while I understand what Lorenzo-Vera was trying to say, a few more pressers or tweets from Tiger Woods or Rory McIlroy aren't going to change that.
Like Sportscasting on Facebook. Follow us on Twitter @sportscasting19 and subscribe to our YouTube channel.