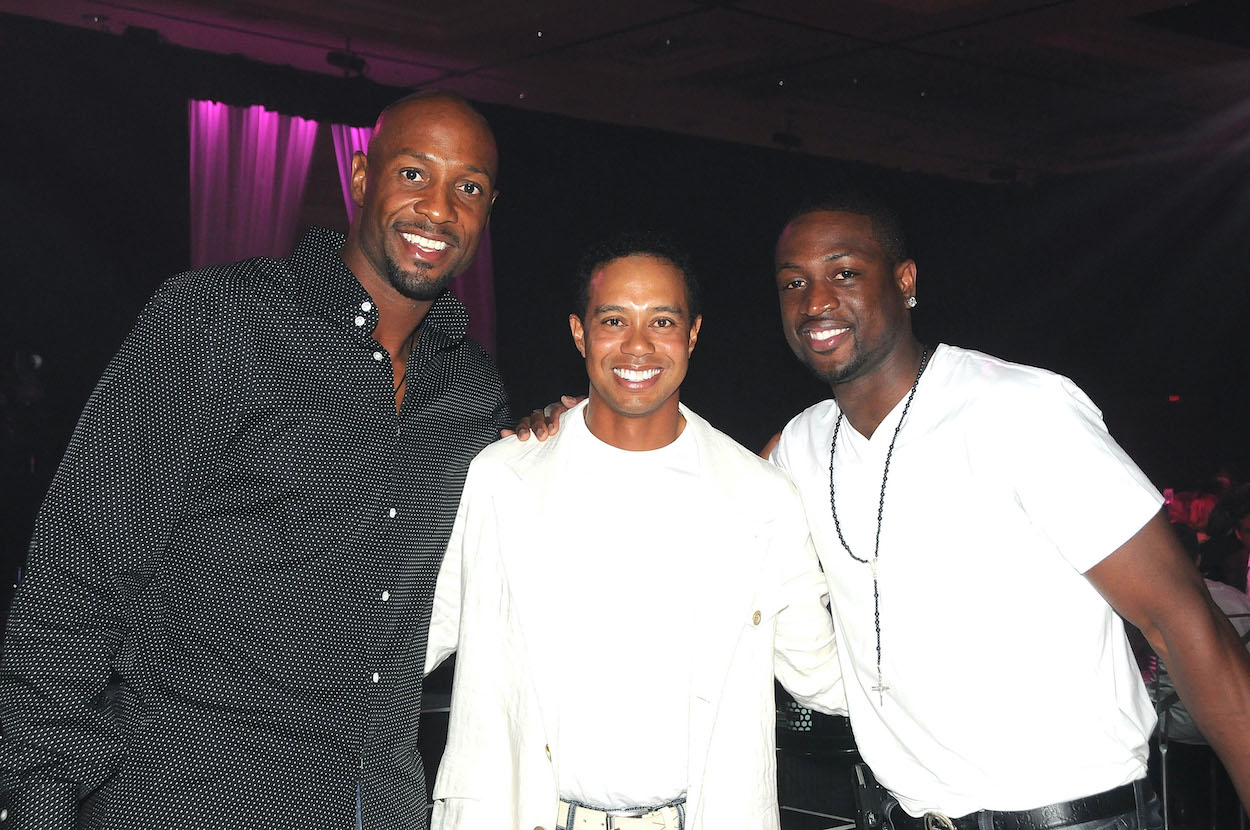 Tiger Woods Scoffed at Dwyane Wade for Labeling Him the Greatest Golfer to Ever Live: 'I'm Not the GOAT'
Tiger Woods isn't the GOAT in golf, according to Tiger Woods.
Tiger Woods is widely regarded as the greatest golfer to ever live, but just don't tell him that.
During a February golf lesson with NBA legend Dwyane Wade that was documented in a recent miniseries episode, Woods completely shut Wade down when he labeled the 15-time major winner the GOAT.
Talk about humility.
Tiger Woods has a golf resume fit for a GOAT
The GOAT debate in sports is excessively overused and over-debated today. For some reason, there always needs to be an athlete definitively labeled as the greatest of all time in each particular sport.
The problem? It's simply impossible to compare athletes from different eras. To use golf as an example, Jack Nicklaus won 18 major championships using 3-woods that were literally made of wood. Nowadays, professional golfers can pump their custom, stainless steel 3-woods over 300 yards. If Nicklaus played during this era, who knows how many majors he would've racked up with his deft touch around the greens and his relentless will to win.
Still, the GOAT debate in golf typically revolves around Woods, Nicklaus, and Sam Snead.
If you're on team Tiger, you'll point out his 82 PGA Tour victories, which is tied with Snead for the most of all time. Maybe you'll mention his 15 major championships, which is second behind Nicklaus' 18. Or the fact that he's the only golfer in history to win four consecutive majors.
Woods was utterly dominant throughout his prime. From 1998-2005, he made 142 consecutive cuts on the PGA Tour, which beat the previous record of 113 held by Byron Nelson. He also won 40 Tour events during that span.
It's not crazy to say Woods is the greatest golfer to ever live, but he won't go that far.
Woods shuts down Dwyane Wade's GOAT label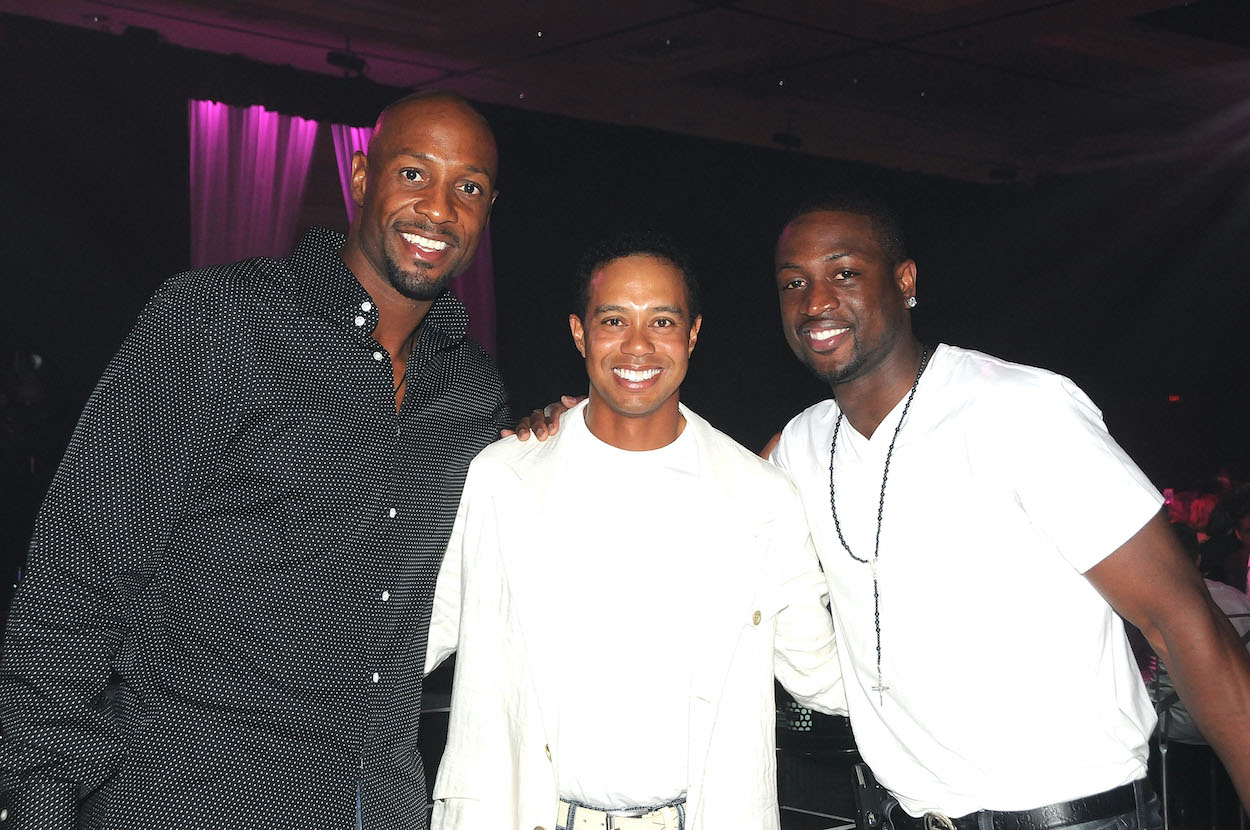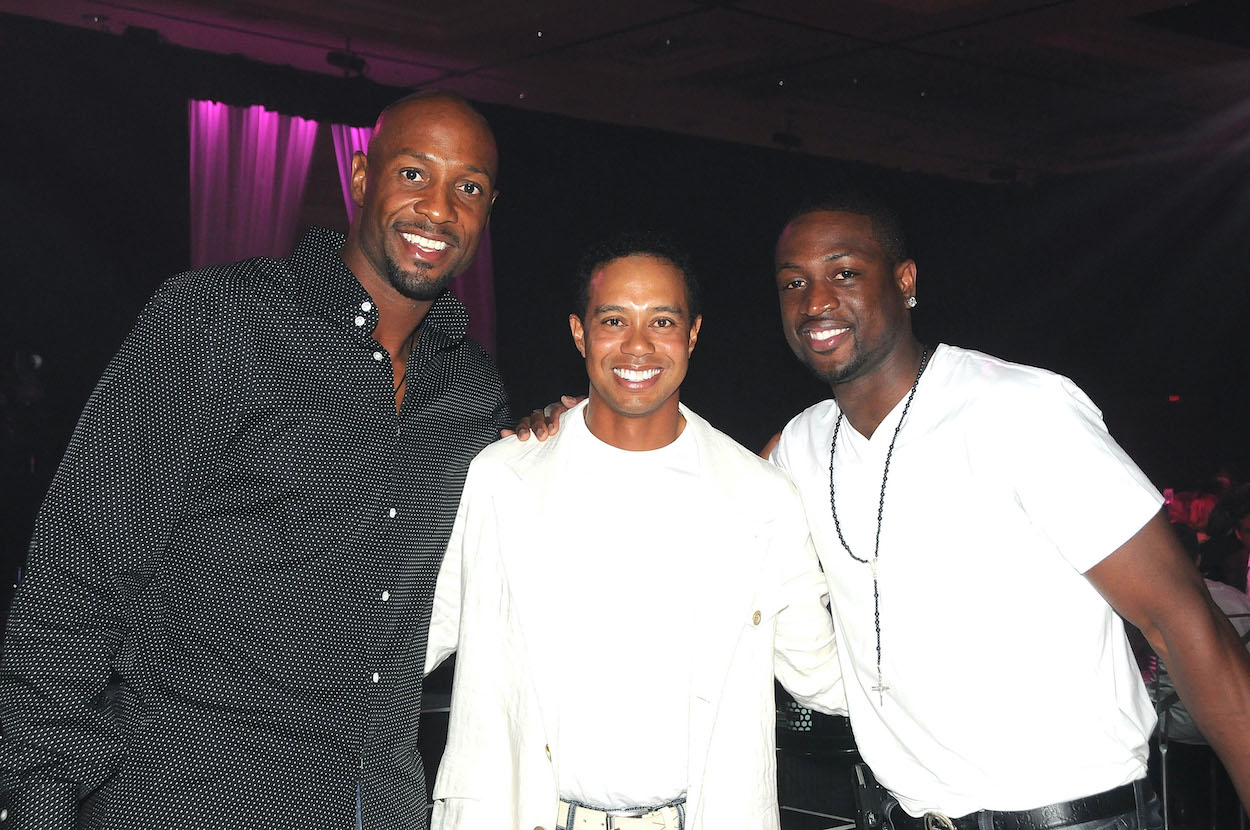 Back in February, Woods met up with Wade at Rolling Hills Country Club in California for an episode of Golf Digest's miniseries, A Round with Tiger: Celebrity Lessons. The episode, which was released this week, features a conversation between the two in which Wade asks Woods about the GOAT debate in golf.
It's safe to say Tiger doesn't think he's there yet.
"Are you uncomfortable with people saying that you're the GOAT?" Wade posed.
"I'm not the GOAT," Woods replied with a chuckle.
"Right, see there we go. Let's get to that," Wade said. "Certain people will say, 'The GOAT! The Greatest of All Time!' And you will say, 'Well, I'm not because of…' you have your reasons."
"No, I'm not there yet."
"What would make you be there? When you're done?"
"I'm not done!"
"So only when you're done is when you're the GOAT?"
"I'm not done," Woods repeated.
"But you can't be the GOAT while you're still playing?"
"I'm not done," he repeated firmly.
Message received.
Tiger's car accident happened a day after his conversation with Wade
Throughout his conversation with Wade, Woods continued to stress that he still had much more to accomplish in his golf career. But, sadly, the future Hall of Famer flipped his SUV off the side of the road and shattered his leg a day later.
Woods is now five months into his recovery with a rod still holding his right leg in place and pins and screws still supporting his ankle. He has a long road ahead before he can even think about competing on the PGA Tour again, but count him out at your own risk.