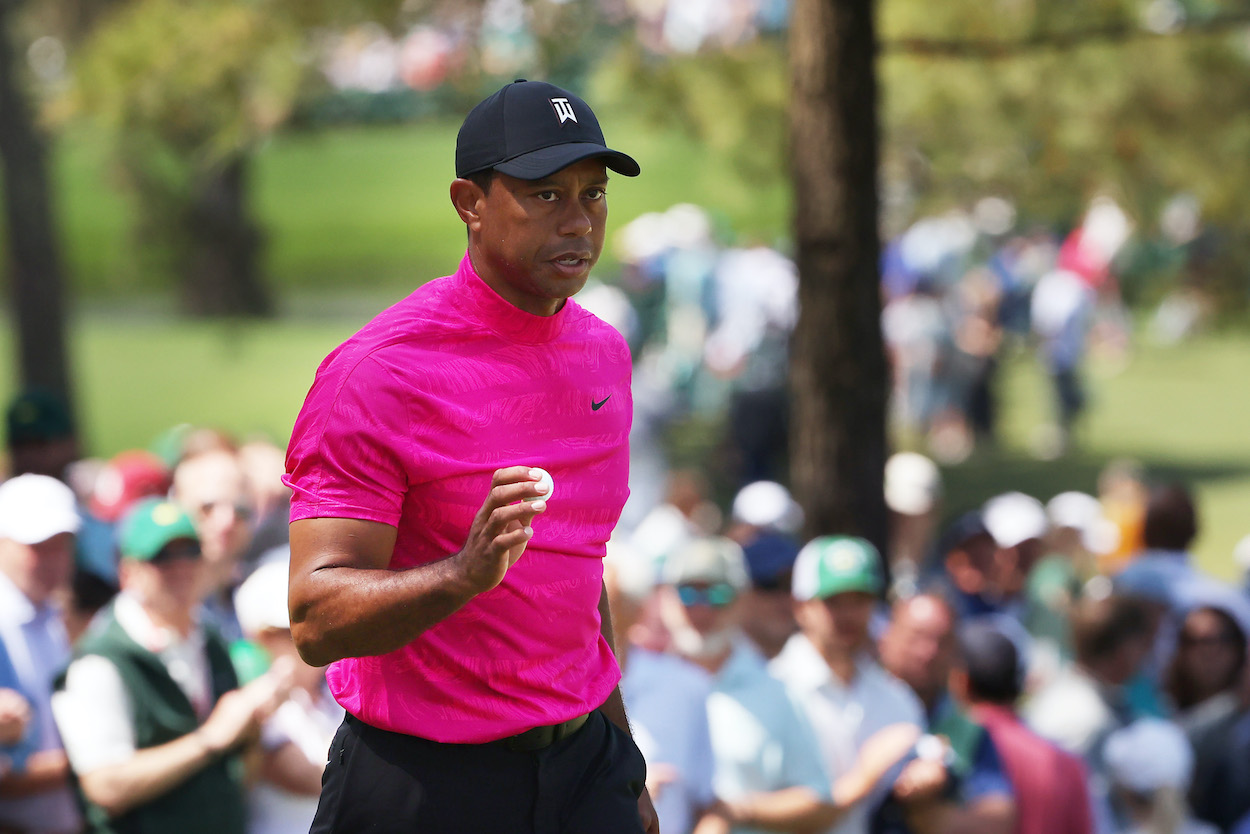 Tiger Woods: Recapping His Sensational First Round at The Masters
Tiger Woods shattered expectations in his first round back on Tour.
Expectations for Tiger Woods' first competitive round on the PGA Tour since last February's terrifying car crash were all over the place. Many were confident he wouldn't even be able to last 18 holes, while others believed he could replicate the magic he displayed in 2019 at Augusta National Golf Club. Most were simply excited to see him back out on the course again.
So, how did Tiger fare in the first round at The Masters Tournament on Thursday?
Tiger Woods shatters expectations in first round of The Masters
Woods, decked out in a pink mock turtleneck and black pants, started off his first PGA Tour round in 17 months with a few nervy swings. He blocked his tee shot on the par-4 first hole a bit to the right, then came up short on his approach. A mediocre chip to 12 feet gave him a chance at an opening par, and in vintage Tiger fashion, he poured it in the heart for a stressful four.
After three more pars, Woods put his long approach to the par-4 fifth to 15 feet. The birdie attempt appeared to be true the whole way, and he even gave it his iconic early walk, but his ball swerved left at the last second and lipped out. Five straight pars to start.
On the par-3 sixth hole, Tiger got on the board by sticking his tee shot to a foot and making the short putt for birdie. He made a mess of the par-5 eighth hole after two decent shots to get near the green and ended with a bogey to drop back to even par.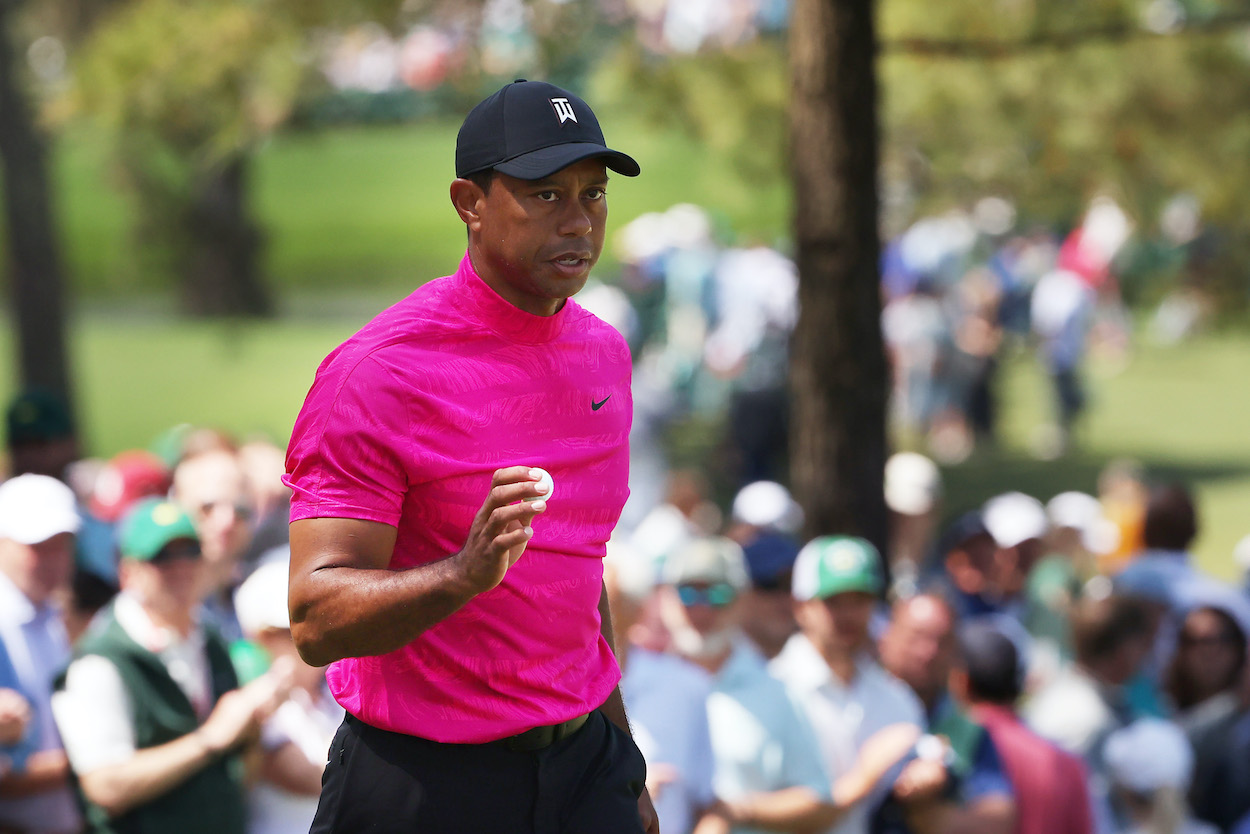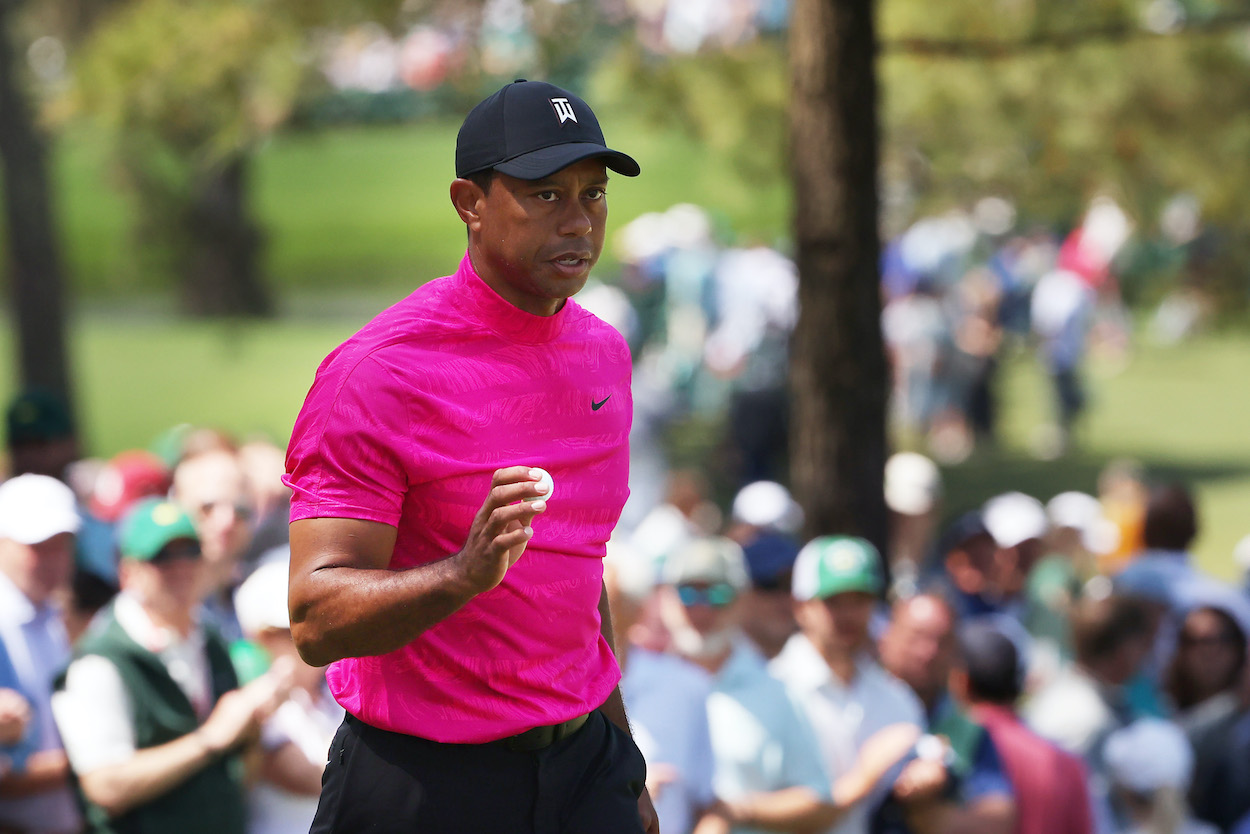 After pars on 9, 10, 11, and 12, Woods reached the green in two on the par-5 13. An easy, two-putt birdie got him back to red figures. On the par-4 14th hole, Tiger's injured leg showed its first sign of resistance. He slipped a bit on his backswing and pulled a driver way left into the trees. He ended with a bogey to limit the damage.
The highlight of the day came on the famous 16th hole, where Woods has made so much Masters magic before. After putting his tee shot to about 30 feet, he confidently jarred the putt, gave a wicked fist pump, and sent the patrons into a frenzy.
After a par at the 17th, Woods pulled another drive way left on 18 that hit a tree and ended up nearly 300 yards away from the green. A layup and a saucy wedge to 10 feet gave him a decent chance at par.
Bang.
A 1-under 71 and three back of the lead in his first trip back to Augusta National. Sensational is the only word to describe it.
Can Tiger Woods really contend for a sixth green jacket?
At 1-under par, Tiger finished his first round in a tie for eighth place with more than half the field still on the course. He stood just three back of the leader, Cameron Smith, when he walked off the 18th green.
Woods did limp around the course for most of the round, as his leg was clearly bothering him hiking up and down the hills of Augusta National. But he fought through the pain and finished with the fifth-best round of the day to that point. He wasn't as long as fans remember, but his irons were dialed in, his short game was exceptional, and he made clutch par putts when he needed to.
Just like old times.
If his leg can hold up for 54 more holes, there's no reason why Tiger Woods can't be in contention come Sunday afternoon.
Like Sportscasting on Facebook. Follow us on Twitter @sportscasting19.