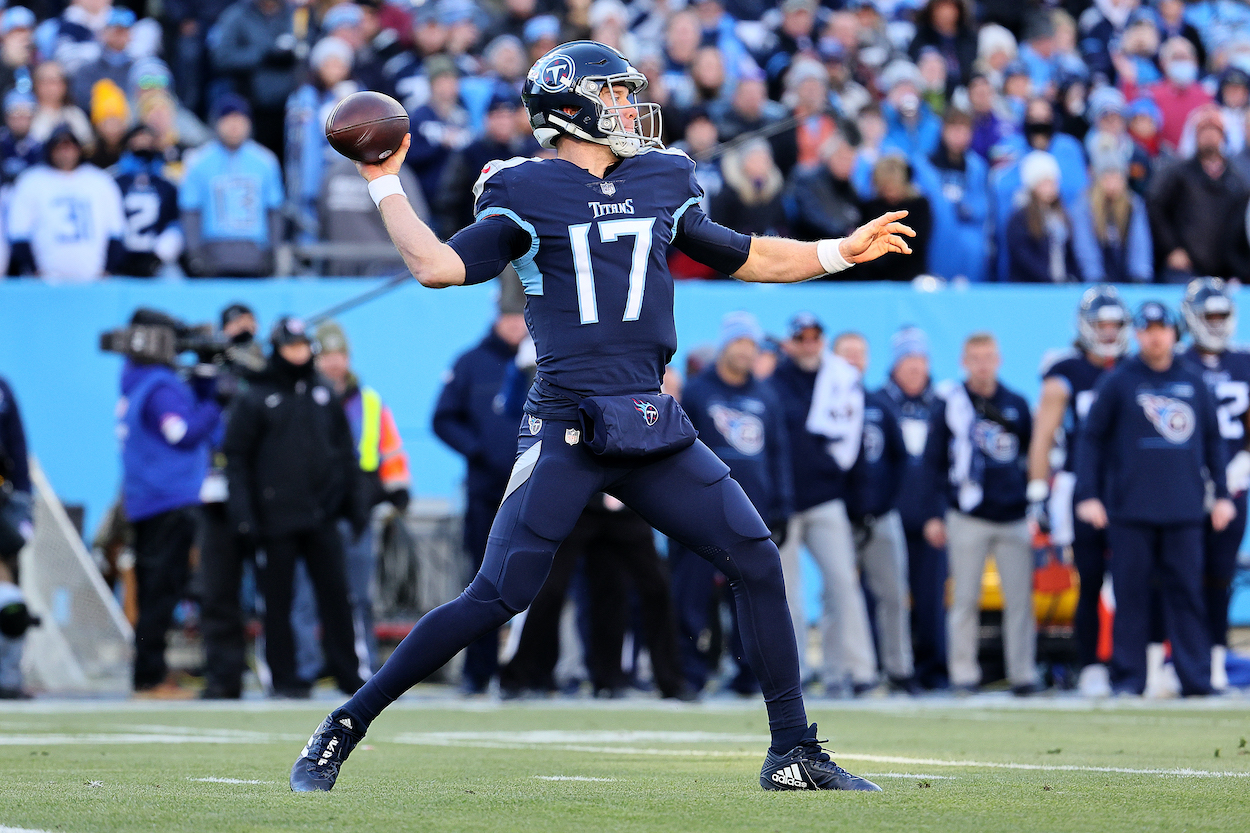 The Titans Have Shut the Door on an Ambitious Aaron Rodgers Pursuit With a Strong Message About Ryan Tannehill's Future
Aaron Rodgers is reportedly "open" to joining the Titans, but Tennessee is perfectly happy with Rya Tannehill at the moment.
After the Tennessee Titans' sloppy loss to the Cincinnati Bengals in the AFC Divisional Round, fans must've been calling for Ryan Tannehill's head. The veteran quarterback completed just 15 passes and threw three brutal interceptions in the 19-16 loss.
Those same fans were jumping for joy last week when reports surfaced that Aaron Rodgers was "open" to joining the Titans in the offseason, but general manager Jon Robinson shut down that notion by making a strong statement about Tannehill's future in Tennessee.
The Titans were recently linked to Aaron Rodgers
The Green Bay Packers once again failed to make it to the Super Bowl after losing to the San Francisco 49ers at home in the NFC Divisional Round, which raised questions about Rodgers' future with the team. Rodgers was hesitant about coming back last offseason, so one can only imagine what he's thinking after an even worse playoff loss this time around.
Last week, Jared Stillman of 102.5 The Game reported that Rodgers has purchased land in the Nashville area and is in the process of building a home there. Stillman also said the All-Pro QB is "open" to joining the Titans this summer.
Considering Tennessee has a slew of elite offensive weapons at its disposal and a sturdy defense to boot, it's not far-fetched to think Rodgers would be interested in joining the team. But based on Robinson's recent comments about Tannehill, Titans fans might want to pump the brakes on that fantasy.
Titans GM Jon Robinson strongly endorses Ryan Tannehill as the starter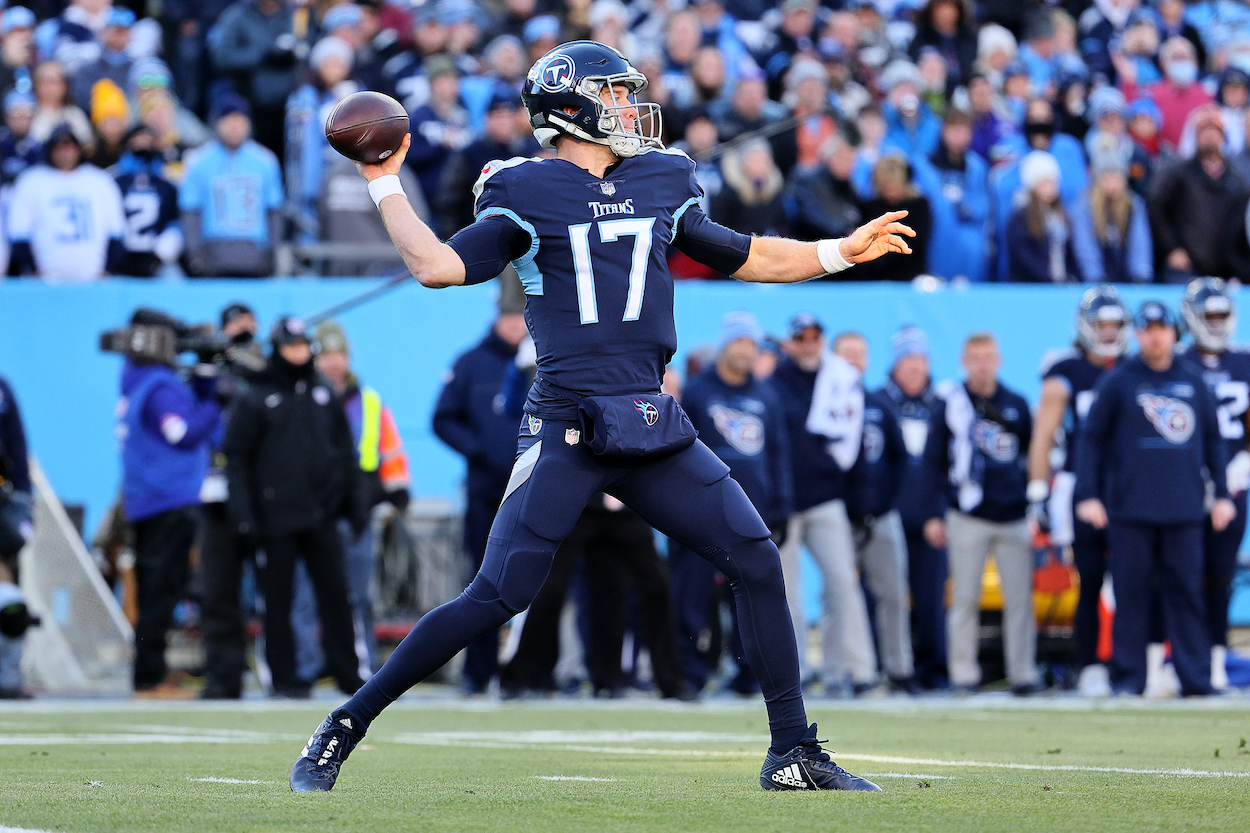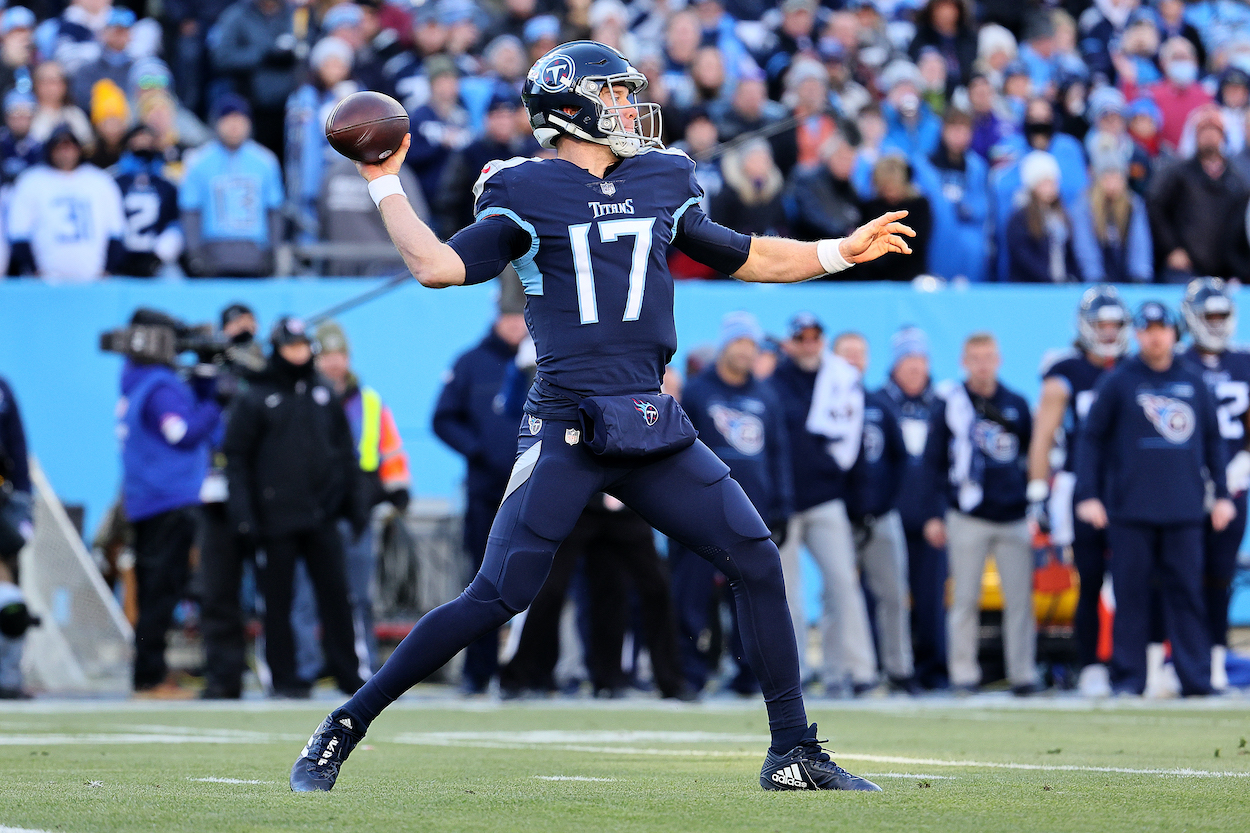 Tannehill was a mess in Tennessee's playoff loss to the Bengals last month, but his performance hasn't changed what the front office thinks of him as a player and leader.
Speaking recently to Buck Reising of A to Z Sports at the 2022 Senior Bowl, Robinson made it clear Tannehill isn't going anywhere.
"Ryan's our quarterback," Robinson said. "He's made a lot of plays for us. He's a great leader. He's extremely tough. He's thrown some really good passes. I mean, he certainly had some that he'd probably like to have back, no different than any other position. There's guys that would have this block or that block back or this pass rush, or that pass rush back, this route back. That's what makes football special to me is that it's a team sport and there's a lot of factors that go into the production level of the offense, defense and the kicking game.
"Love what Ryan brings to our football team, love what he stands for. We're looking forward to him getting back in there and, and getting back on track and keeping this thing rolling."
Well, there you have it, Titans fans. No Rodgers for you, at least next season.
The $29 million elephant in the room
Robinson might say he's excited to have Tannehill back as the starter in Tennessee next year, but he really doesn't have any other choice. Tannehill is due $29 million in base salary next season, and the Titans are already more than $7 million over the projected cap for 2022, according to OverTheCap.
It'd be almost impossible to move off his contract even if the Titans wanted to make a run at Rodgers. Tennessee will have to ride out at least one more year of Tannehill at the helm, even though a majority of its fans won't be thrilled with that reality.
Like Sportscasting on Facebook. Follow us on Twitter @sportscasting19.