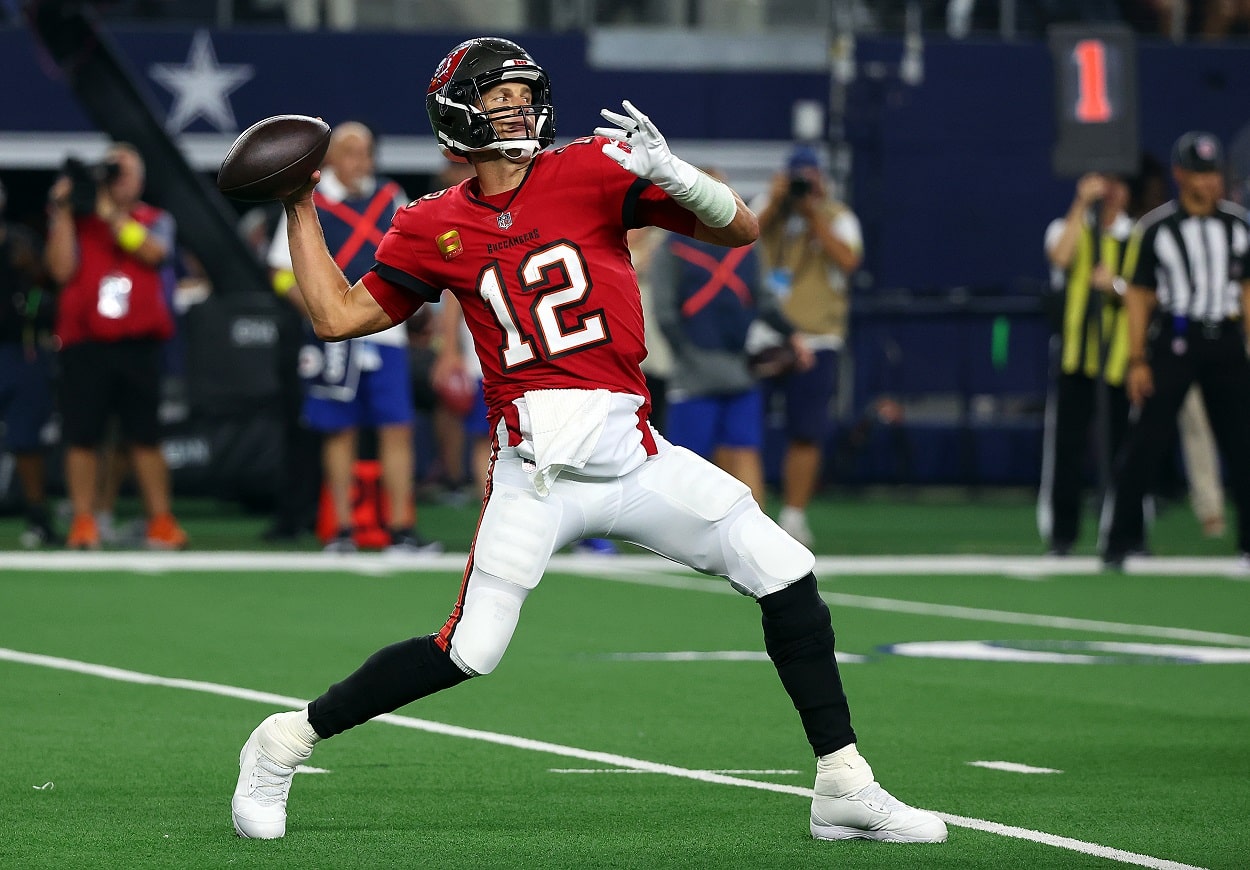 The Tom Brady-Dallas Cowboys History Has Been Absurdly One-Sided
Tom Brady has owned the Dallas Cowboys throughout his NFL career.
While Tom Brady and the Dallas Cowboys don't have the most extensive history, the two may end up being linked forever as America's Team could very well be the last squad the seven-time Super Bowl champ ever faces.
While we don't yet know what the future holds for TB12, what we do know is that he and the Tampa Bay Buccaneers are set to host the Cowboys on Monday night to close out the Wild Card Round of the NFL Playoffs. But while Brady & Co. may be the higher seed, Dallas comes in as a slight favorite.
And that makes perfect sense, as the Cowboys were certainly the better team during the 2022 campaign. While Tampa Bay finished below .500 with an 8-9 record, Dallas finished 12-5 and was technically in the race for the top spot in the NFC heading into the final week of the season.
However, if history is any indication of how Monday night's matchup will play out, the Cowboys have no shot of advancing to the Divisional Round as they've never once beaten Tom Brady.
The Tom Brady-Dallas Cowboys history is ridiculously one-sided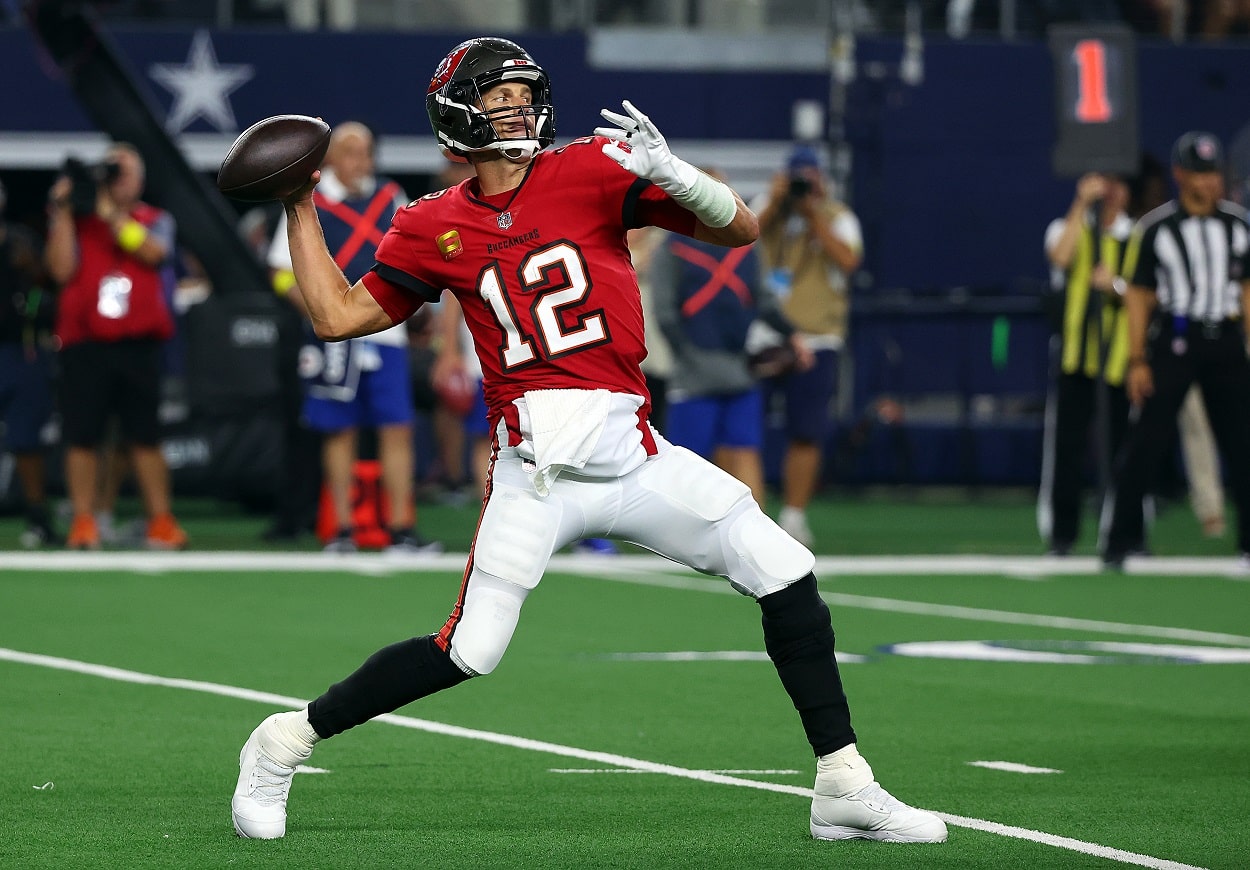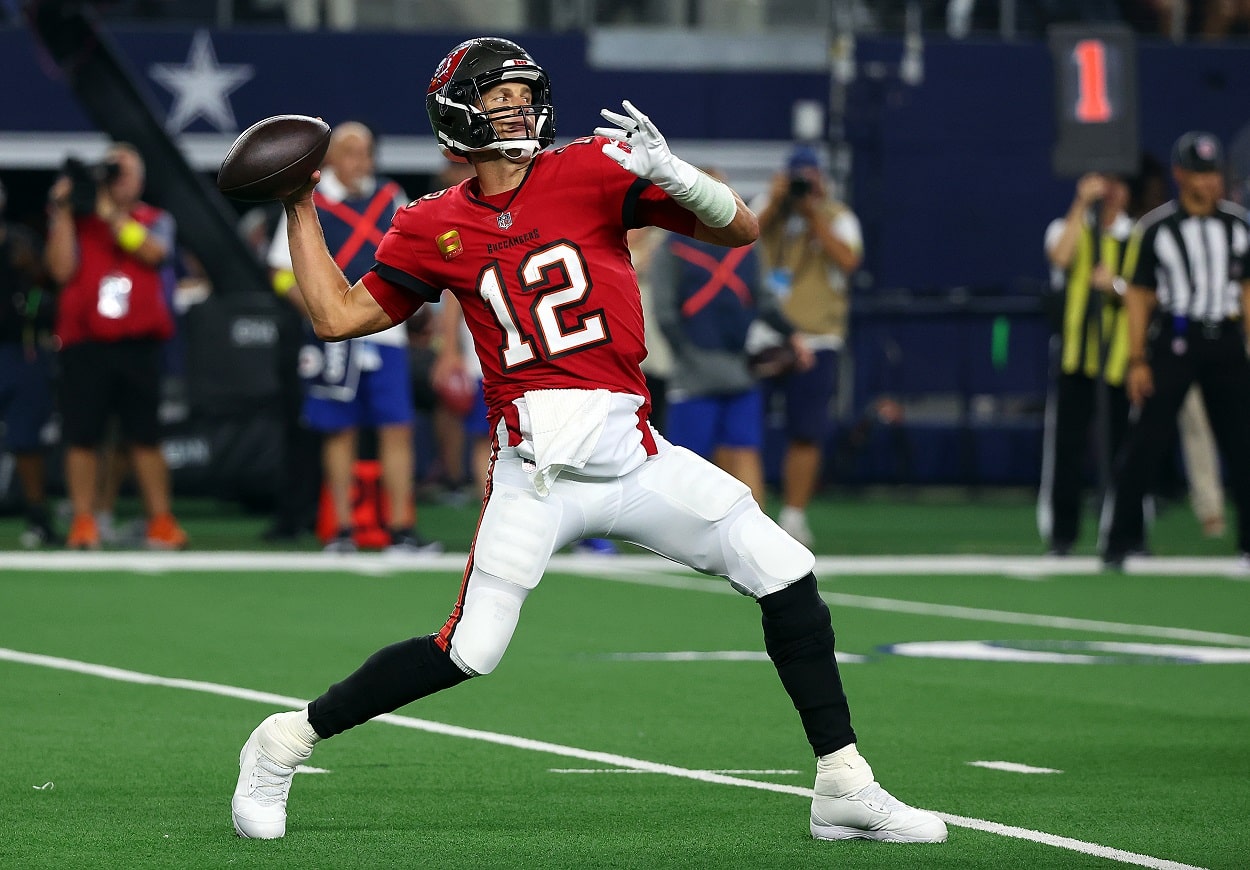 Over the course of his 23-year NFL career, Brady has squared off with the Cowboys just seven times, five times as a member of the New England Patriots and twice during his three-year run with the Buccaneers. And he obviously won all seven.
His most recent outing against Dallas, of course, wasn't that long ago, as the Bucs bested Dallas by a score of 19-3 to kick off their 2022 campaign.
Here's a quick rundown of the one-sided Tom Brady-Dallas Cowboys history.
| | | |
| --- | --- | --- |
| Date | Score | Tom Brady Stat Line |
| 11/16/03 | NE-12, DAL-0 | 15-34, 212 yards, 0 TD, 0 INT |
| 10/14/07 | NE-48, DAL-27 | 31-46, 388 yards, 5 TD, 0 INT |
| 10/16/11 | NE-20, DAL-16 | 27-41, 289 yards, 2 TD, 2 INT |
| 10/11/15 | NE-30, DAL-6 | 20-27, 275 yards, 2 TD, 0 INT |
| 11/24/19 | NE-13, DAL-9 | 17-37, 190 yards, 1 TD, 0 INT |
| 09/09/21 | TB-31, DAL-29 | 32-50, 379 yards, 4 TD, 2 INT |
| 09/11/22 | TB-19, DAL-3 | 18-27, 212 yards, 1 TD, 1 INT |
As you can see, whether he's had an average game, a good game, or a great game, Brady always comes out on top. Will that be the case for an eighth time on Monday night? We'll find out soon enough.
For those wondering, the Dallas Cowboys are one of four franchises to whom TB12 has never lost.