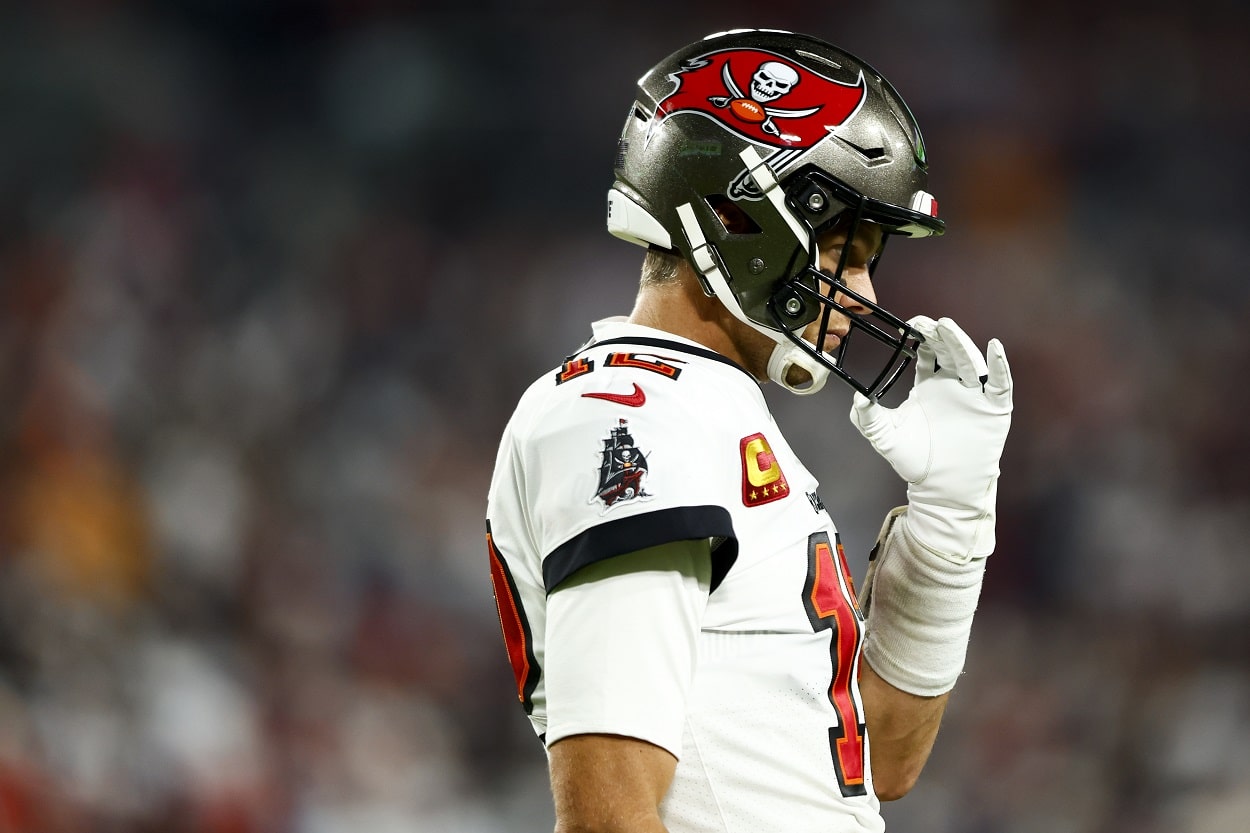 Tom Brady Fails to Escape Eli Manning in the Buccaneers' Loss to the Cowboys
Tom Brady couldn't pass Eli Manning for the most career NFL playoff wins as an underdog.
Already the owner of dozens of NFL playoff records, Tom Brady added to several of those marks on Monday night.
For starters, this was the 20th time he's made the postseason during his 23-year run with the New England Patriots and Tampa Bay Buccaneers, and Monday night marked his 48th playoff game. To put that in perspective, only eight teams — not players — have played more postseason games.
Brady also tacked onto his postseason records for pass attempts, pass completions, passing yards, passing touchdowns, and interceptions as he completed 35 of 66 passes for 351 yards with two touchdowns and a pick.
Unfortunately for Brady, however, he couldn't add to the record that likely means the most to him, that being the postseason mark for victories. That total remains at 35 as the Buccaneers took a 31-14 loss to the Dallas Cowboys to close out Super Wild Card Weekend, ending their season and possibly Brady's career.
In the same vein, the loss kept Brady from adding to another of his playoff records, one he co-owns with a guy he could never beat in the postseason.
Tom Brady could have broken a tie with Eli Manning for the most NFL playoff victories as an underdog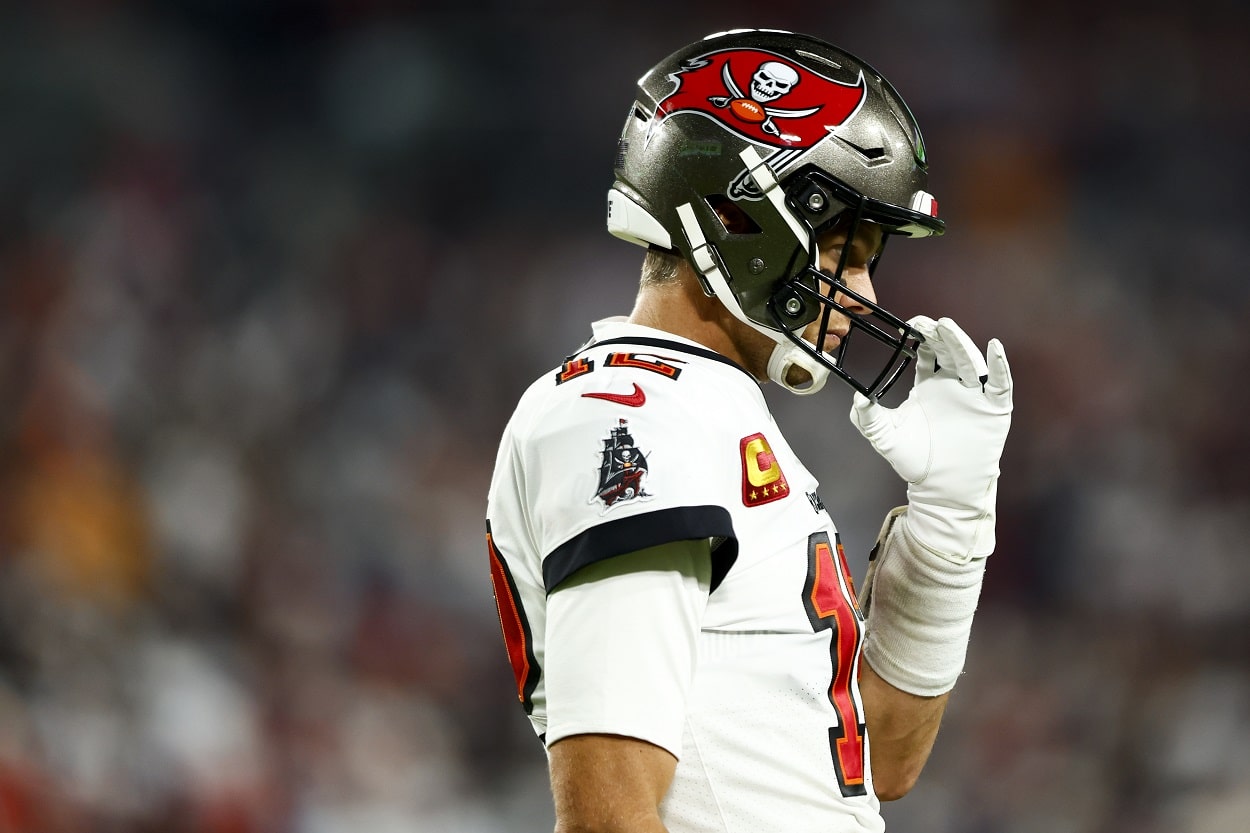 Going into the wild-card matchup with the Cowboys, to whom he'd previously never lost, Tom Brady had won seven postseason games as an underdog. The last three came during Tampa Bay's title run two years ago as they were underdogs to the New Orleans Saints in the Divisional Round, the Green Bay Packers in the NFC Championship Game, and the Kansas City Chiefs in Super Bowl 55.
As the Cowboys were three-point road favorites on Monday night, Brady obviously had a chance to get number eight and failed to do so, leaving him tied for the record.
The only other quarterback in the Super Bowl era to win as many games as an underdog in the playoffs is Eli Manning, who also won seven as a member of the New York Giants.
Two of those victories, of course, came against Tom Brady's Patriots in the Super Bowl. In fact, all seven of Manning's underdog wins came during his two title runs, as those eight postseason games were the only playoff victories of his career.
The only time his Giants were favored in a playoff game and won came in the Wild Card Round following the 2011 season when they defeated the Atlanta Falcons at home, 24-2.
Will Brady have a chance to break that tie with Manning a year from now? We'll just have to wait and see.